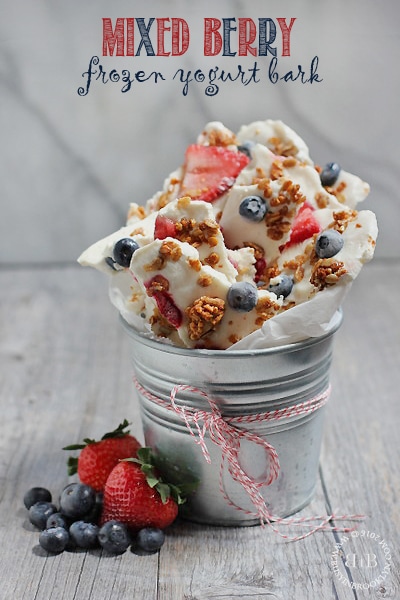 The 4th of July holiday weekend is just around the corner and have I got the coolest (pun intended) recipe for you! Creamy, crunchy, sweet, tart, and incredibly refreshing frozen yogurt bark, and it's red, white and blue too!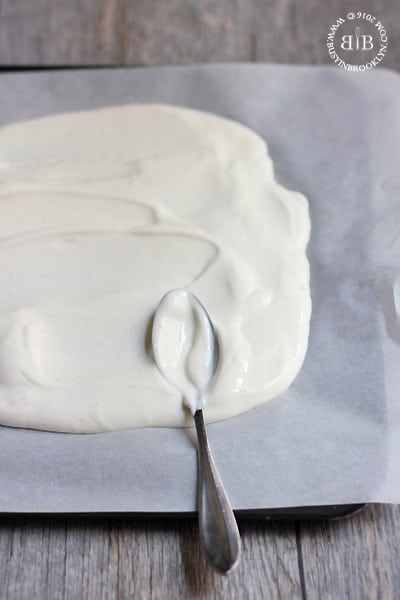 If you've missed out the frozen yogurt bark trend, it's a new, fun way to enjoy your favorite yogurt. Forget banana ice cream, frozen Greek yogurt confections are what's hot! I love that there are endless possibilities – from the yogurt base, to the assorted toppings, there is SO much you can do.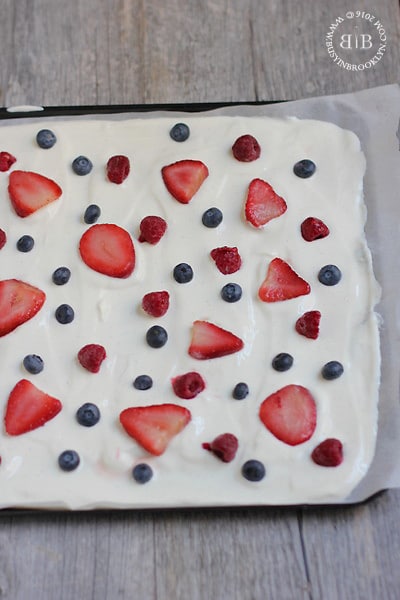 With my patriotic spirit in mind, I went with a mix of berries and added granola for crunch. You can use fresh or frozen, which makes this super easy, and store-bought or homemade granola – so basically, this bark practically makes itself. And with a full summer ahead, we all love those types of recipes! Especially when they're healthy, refreshing, and cold (have you BEEN outside lately?!).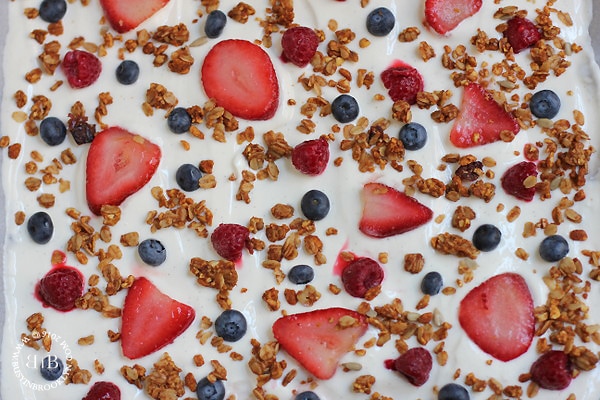 These recipes aren't just fun for me, they're actually a necessity. You see, I don't tolerate the heat very well (which is why, while I love my family in Florida, I would NEVER move there) and from what I hear, NYC is in for a HOT summer. If I could haul around a freezer of ice chips on my back, I probably would, but I have to settle for light and cold foods instead. I HATE cooking in the summer and with a baby coming soon (aaahhh!!), I hate it even more. Any tips for surviving the heat this season? I'm all ears.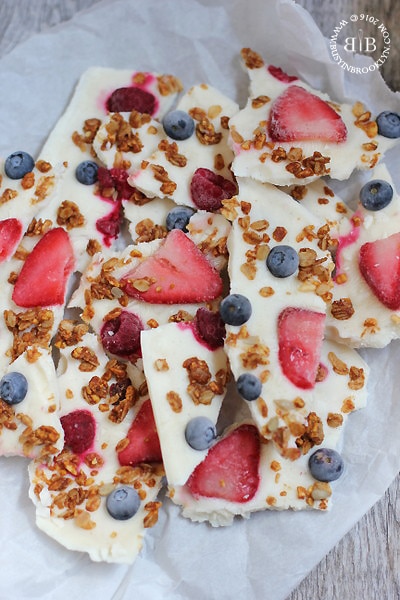 In the meantime, it's going to be lots of yogurt and fruit for me, which is great, because that's exactly what I'm craving. I love Norman's line of thick, creamy Greek yogurts but my favorite of all time is their guava yogurt. I can literally eat it for breakfast, lunch and ice cream. Oh wait, is ice cream not a meal? It is for this overheated pregnant mama ok?!?!?!?!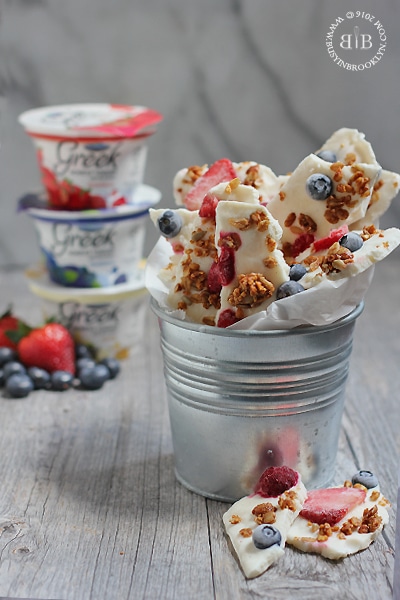 So, if you're like me and you like to indulge in yogurt and imagine it's ice cream, give this no-guilt mixed berry yogurt bark a try! It's guaranteed to cool you off, if only for a few minutes, until your next venture outdoors.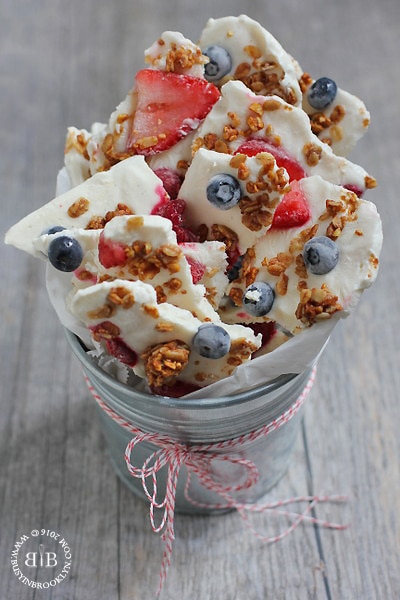 Good luck with the summer heat you guys, and remember to stay hydrated! Oh, and of course, Happy Independence Day! Enjoy the holiday weekend :)
Mixed Berry Yogurt Bark
2 cups Norman's plain Greek yogurt
2-3 tbsp honey or maple syrup (or, to taste)
1/2 tsp vanilla bean paste
1 cup mixed berries (fresh or frozen)
1/3 cup granola (make your own)
Method:
Line a baking sheet with parchment paper. Mix the yogurt, honey and vanilla in a small bowl and spread out on the baking sheet until it's 1/4″ thick. Top with mixed berries and granola. Freeze for a few hours, until solid, and break into pieces. Store in an airtight container and enjoy straight from the freezer.
VARIATION: Use vanilla flavored yogurt instead of the plain and omit sweetener and vanilla.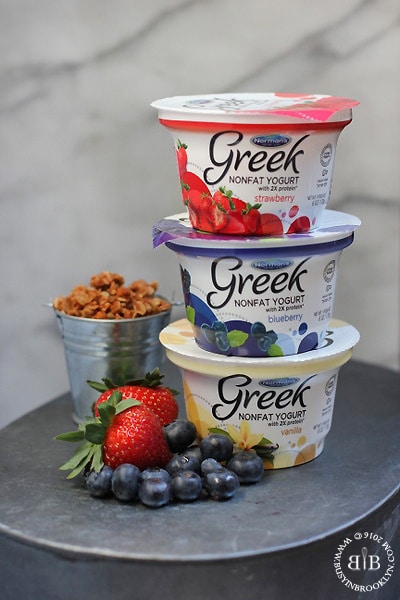 This post was sponsored by Norman's. All opinions are my own. 
Related Recipes:
4th of July tartufo
4th of July chocolate-dipped kettle chip stars
blueberry frozen yogurt bites
terra stix white chocolate bark
blueberry sweet potato granola salad with  yogurt dressing