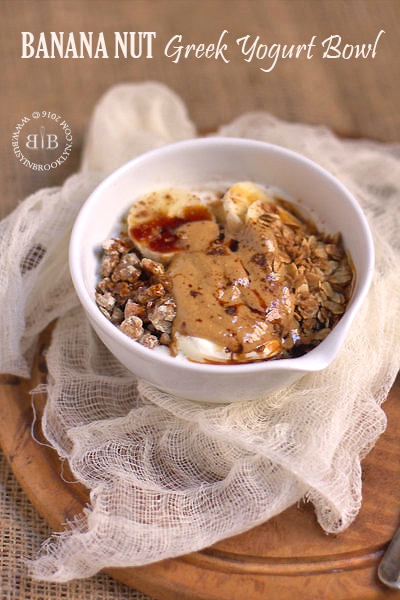 Bowls are all the rage right now, at least that's what everyone's calling them! They've got grain bowls, smoothie bowls, salad bowls and soup bowls. Of course these are foods that have gone into bowls before, but now instead of mixing stuff together, the food is neatly organized on a base of smoothie batter, grains, greens or broth. It's prettier and we all love seeing so many different options on our plates, right?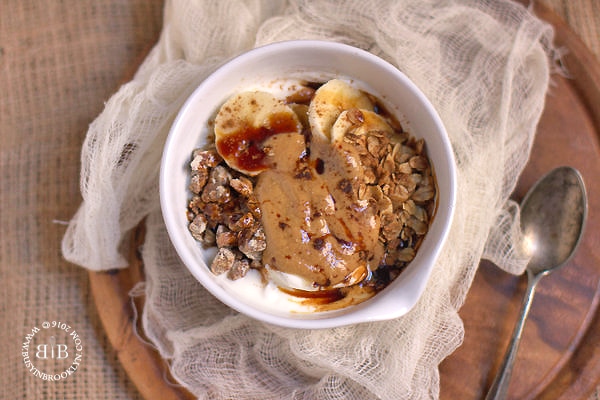 I'm not a big fan of smoothies, and the idea of topping off a fruit soup with more fruit just doesn't do it for me, but yogurt I can take. I love to start with a base of plain tangy Greek yogurt. I almost feel like I'm indulging in soft serve (if I dream a little, ok?) and topping it off with some of my favorite toppings makes it feel like a treat. And since muffins or pancakes or scones are not happening around here, I'll take it!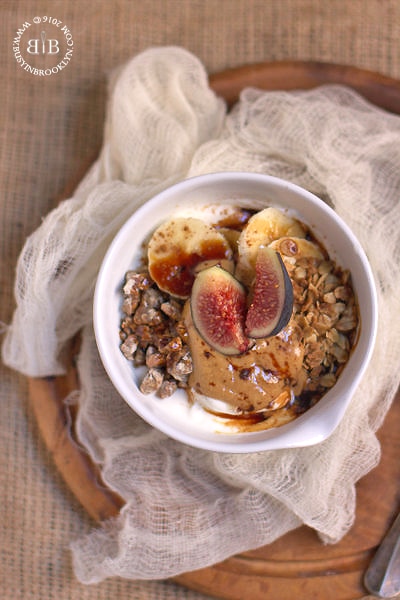 OK I may have just said that I don't like smoothies, but the truth is, there is one smoothie that I love and that's what inspired this yogurt bowl. So if you are into smoothies, give it a try too!
Banana Nut Greek Yogurt Bowl
1 container plain Greek yogurt
1 banana, sliced
2 medjool dates, chopped
toasted oats or granola
heaping spoonful of almond butter
drizzle of silan (date honey) or honey
pinch of cinnamon
fresh figs, optional
Method:
Add the Greek yogurt to a medium sized bowl and top with sliced bananas, dates, oats, almond butter, silan and cinnamon. Enjoy!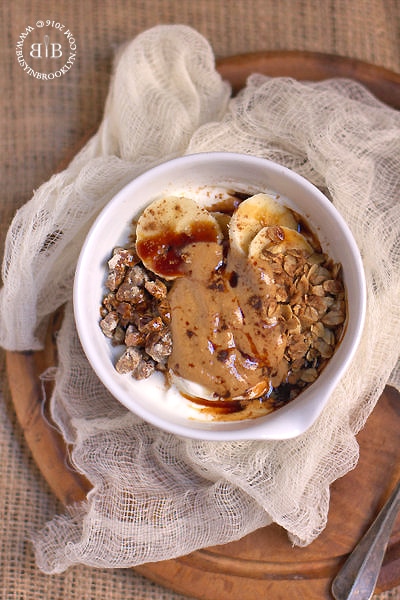 Related Recipes:
banana, date, almond milk & honey smoothie
blueberry sweet potato granola salad with strawberry yogurt dressing
banana oat pancakes
strawberry banana yogurt parfait with homemade granola