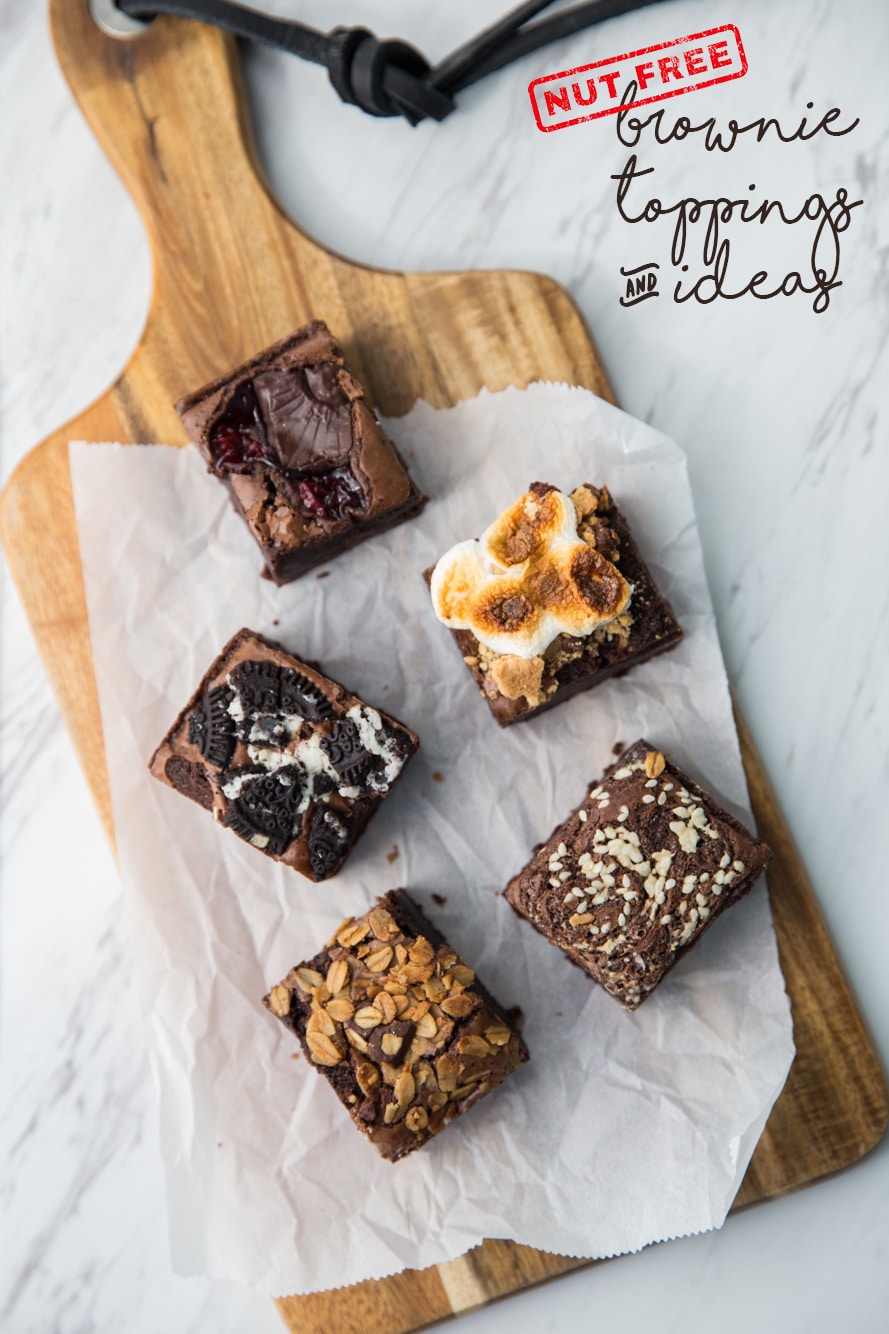 I cannot actually believe that the summer has come and gone, I'm back in the city and school has begun! Is it just me, or does summer seem to go by faster when you get older?  It just flew right past me and here I am, at my computer, back to work.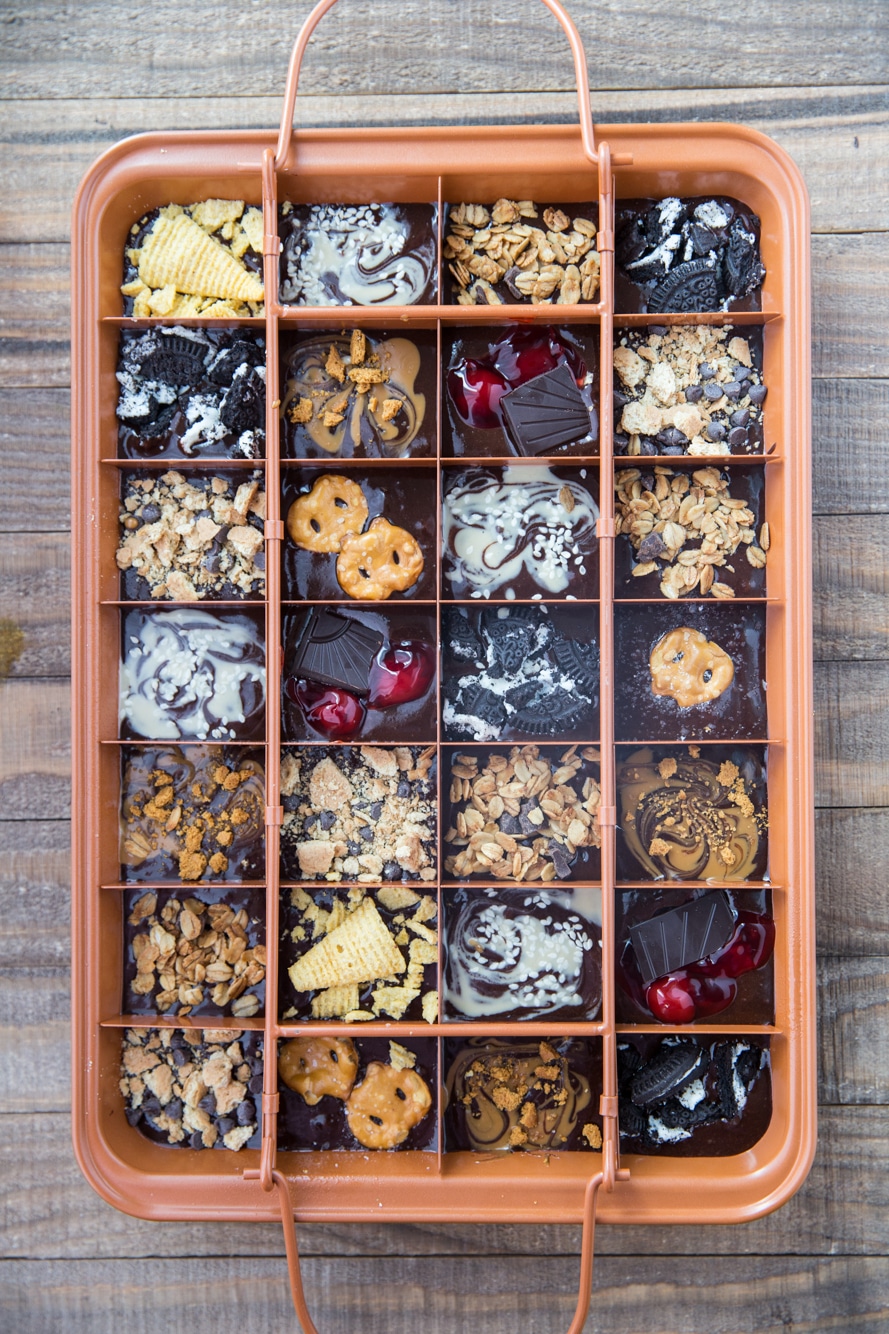 I think I'm mostly shocked because all those projects I told myself I would tackle this summer did not happen, and as productive as I'd hoped to be, I kind of just let go! I was supposed to organize all my photos, go through my emails, file paperwork, start running again, drink more water… but I suppose that what New Years Resolutions are for, and we start early here!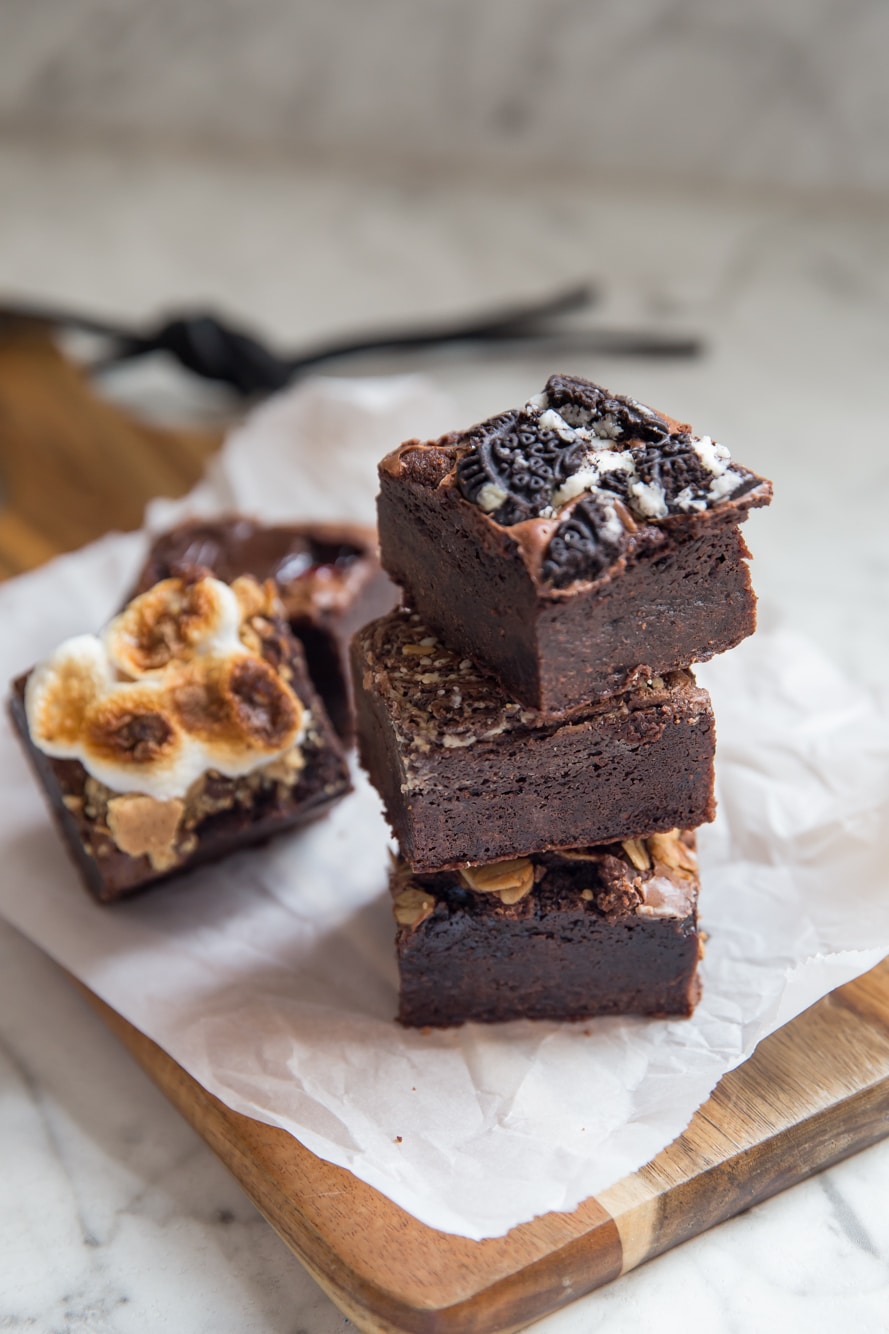 Rosh Hashanah, the Jewish New Year, is just a few short weeks away, which means we are approaching a pretty busy holiday season. The Jewish New Year is followed by Yom Kippur, and then shortly after by Succot, which is a foodfest of epic proportions! There are lots of festive holiday meals, and meal planning is essential to make it through.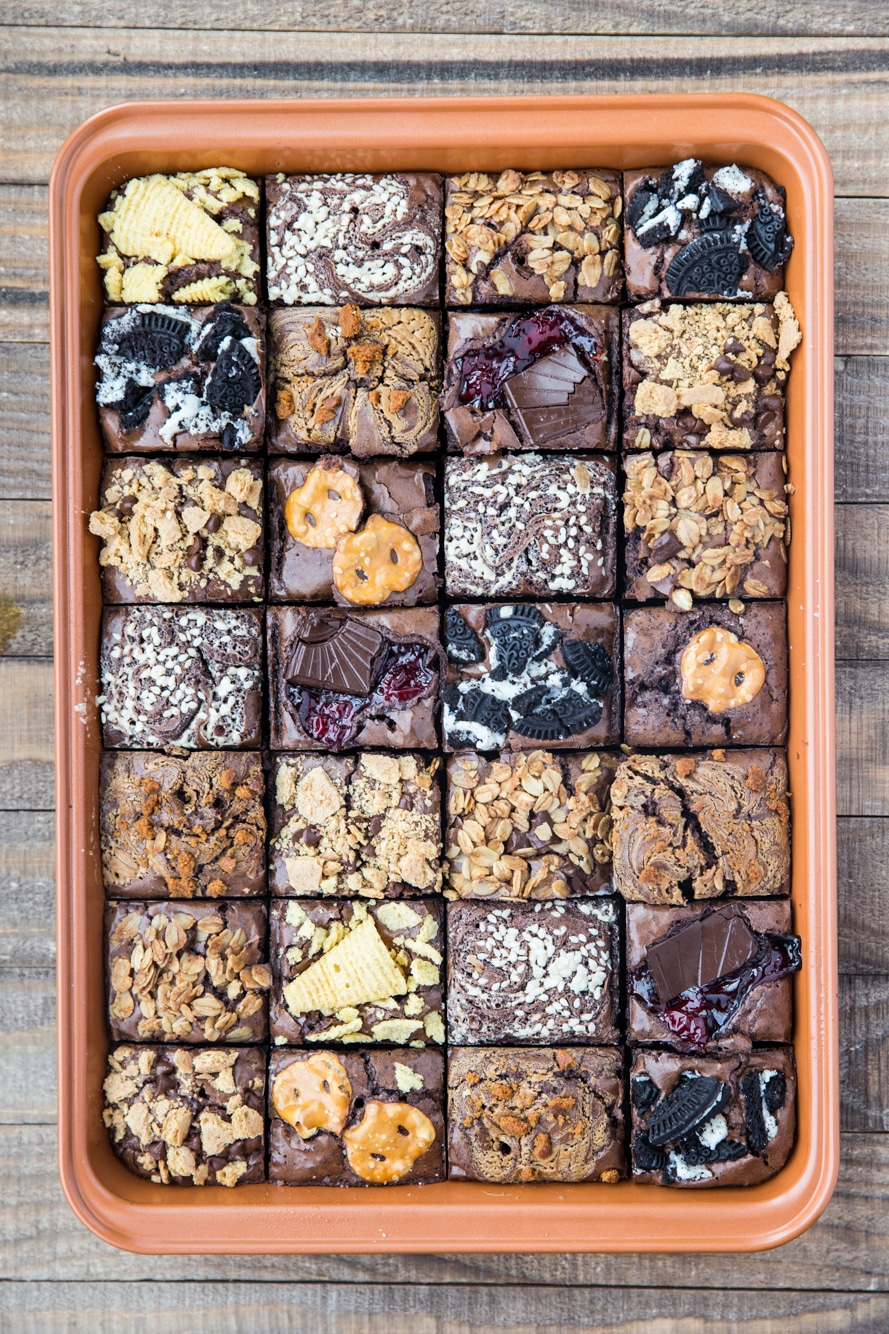 I've said it before and I'll say it again – I'm not a big planner when it comes to holiday prep, but the High Holidays are an exception. I usually make a double batch of my honey challah, a few loaves of honey cake, mini pumpkin pies for a crowd and Levana's chocolate mousse to stock the freezer. It's really the only way because there are simply so many meals and no time to cook them all!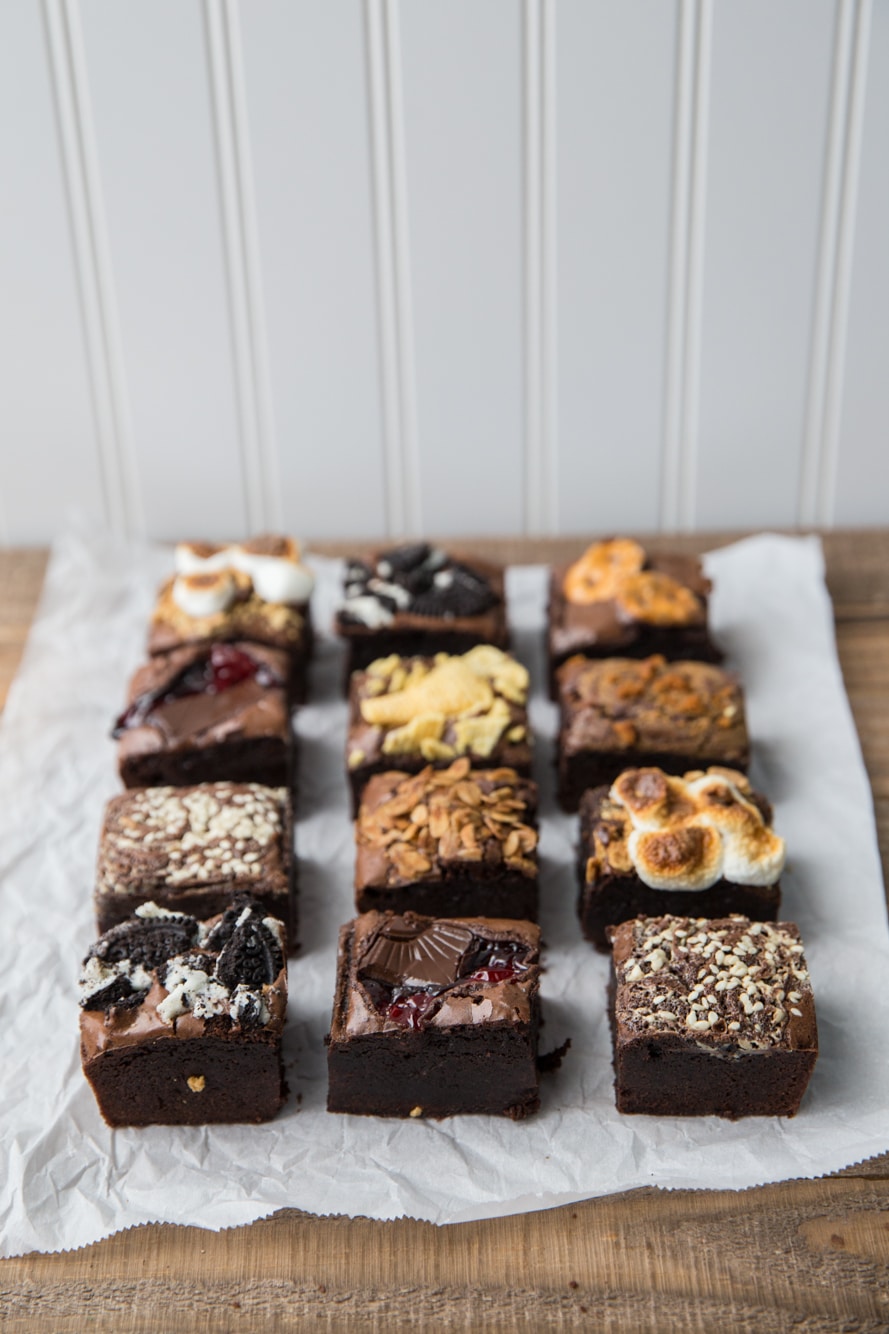 So I'm here with a great dessert hack that will take you little time but wow your guests nonetheless. It involves a cheat in the form of Duncan Hines brownie mix, and even though I'm not usually one to use a prepared cake mix, I have to admit that their brownies really take the cake – pun intended! Even my mom admitted to me recently that she is never making her own brownies again because they've really nailed the perfect brownie.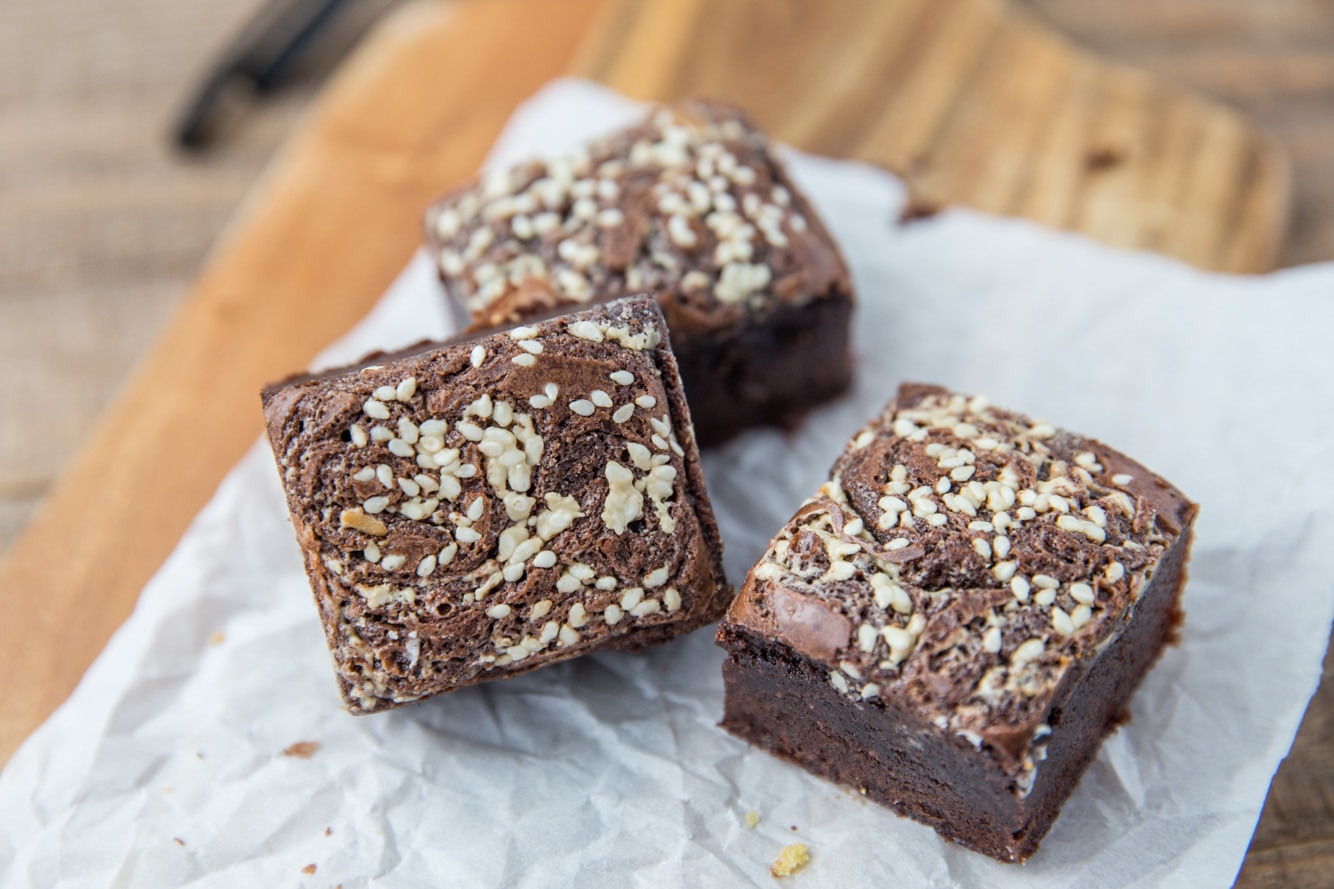 Of course adding your own toppings changes everything and makes it your own. My favorite combo are the tahini swirled brownies (above), which I serve topped with vanilla ice cream, raw tahini, silan and a sprinkle of shredded halva. My guests can never get enough of it!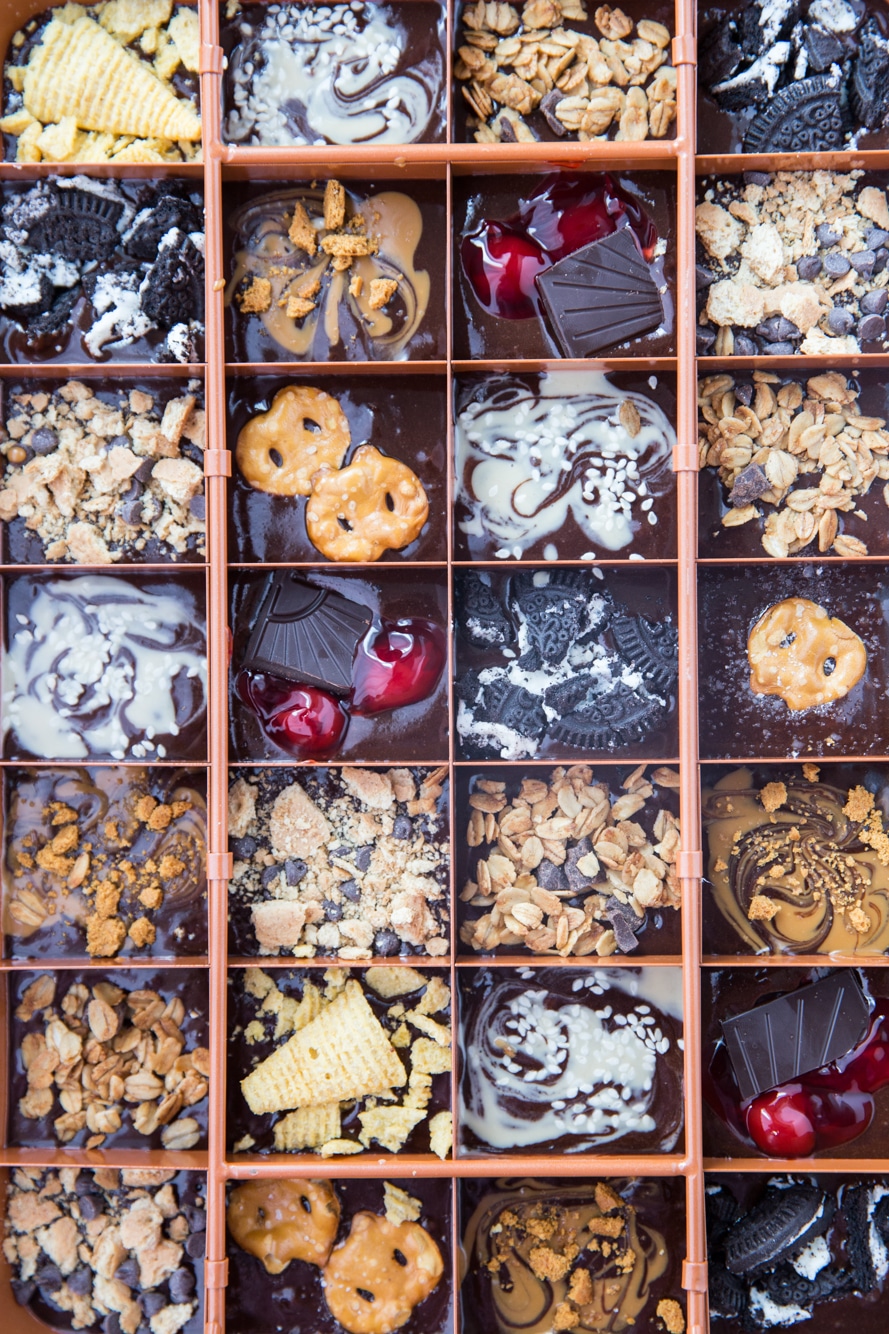 My kids are partial to my smores brownies, so I usually make make two pans, but when I saw this brownie pan with dividers,on Amazon, I realized I could do a bunch of toppings at once! It was just a fun project and my kids loved trying all the different flavors.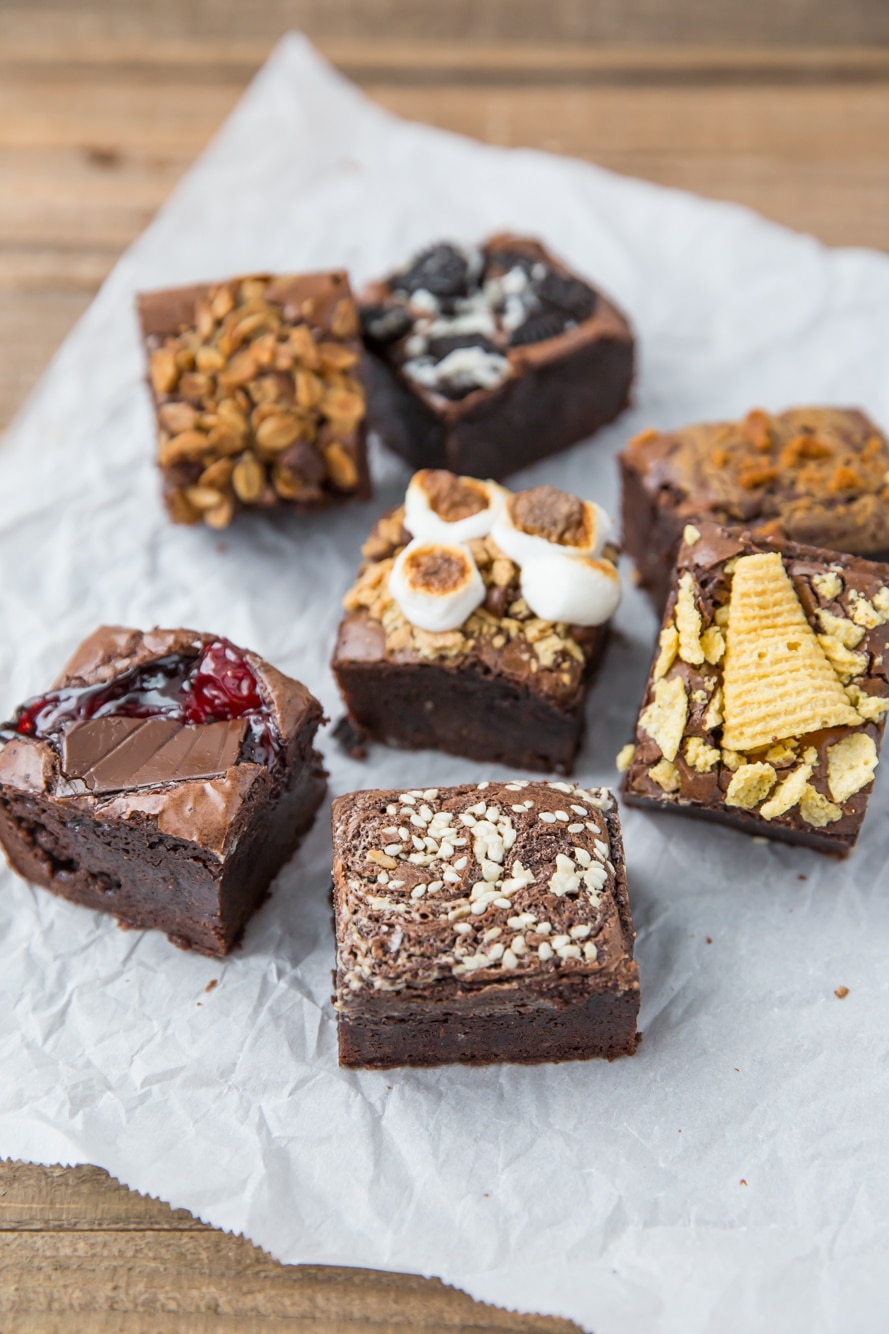 Of course, since we have a peanut allergy at home, I kept all these toppings nut free, but feel free to experiment however you'd like. Peanut butter swirled brownies would be epic too!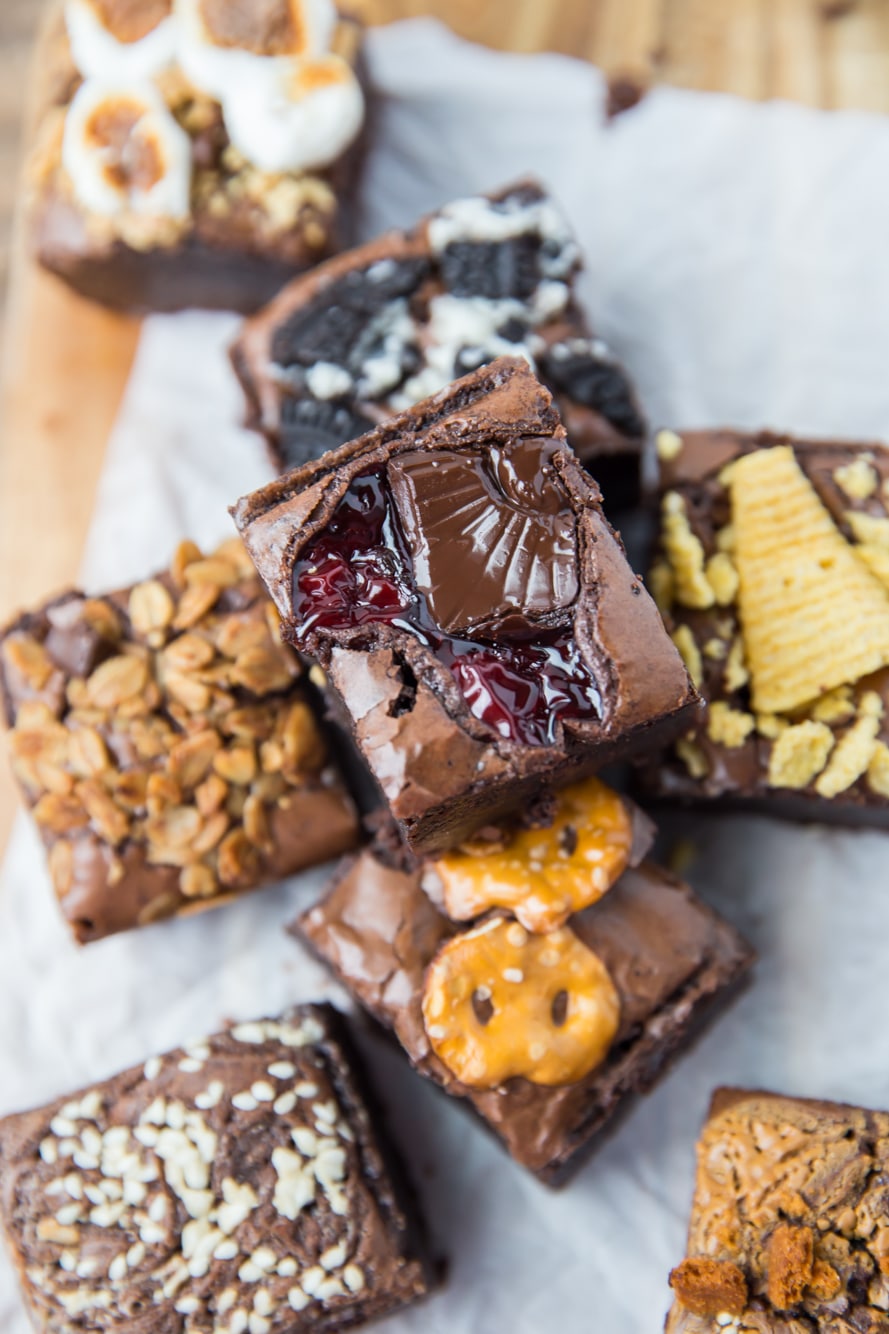 Lets bring on the holiday prep!
Brownie Toppings & Ideas
Start with Duncan Hines brownies or your favorite brownie mix. I prefer to follow instructions for the fudgy brownies and underbake it just a little.
To make an assortment of toppings as pictured, use a brownie pan with dividers, pour the batter into the pan (I doubled the recipe) and then place the divider into the pan. Add toppings of choice and bake until a toothpick inserted comes out clean.
Featured recipes:
black forest: cherry pie filling + dark chocolate squares
tahini: swirl in raw tahini + sesame seeds (halva optional)
oreo: top with crushed oreos
salted pretzel: top with pretzels and sea salt flakes, add melted caramel if desired.
granola: top with your favorite granola
smores: top with chocolate chips and crushed graham crackers. After baking, add marshmallows and broil until browned.
sweet and salty: top with crushed bugles or corn chips (I use Apropo, the Israel version of Bugles)
Lotus: swirl in melted cookie butter and top with crushed Lotus cookies
Other ideas:
funfetti: add colorful sprinkles
streusel: add your favorite streusel crumb
cheescake: swirl in your favorite cheesecake batter
cereal: add cheerios, corn flakes or your favorite cereal
chocolate chip cookie: add your chocolate chip cookie dough
pumpkin: swirl in pumpkin pie filling
coconut: add shredded coconut to the brownies and top with coconut flakes|
apple pie: top with apple pie filling and streusel crumbs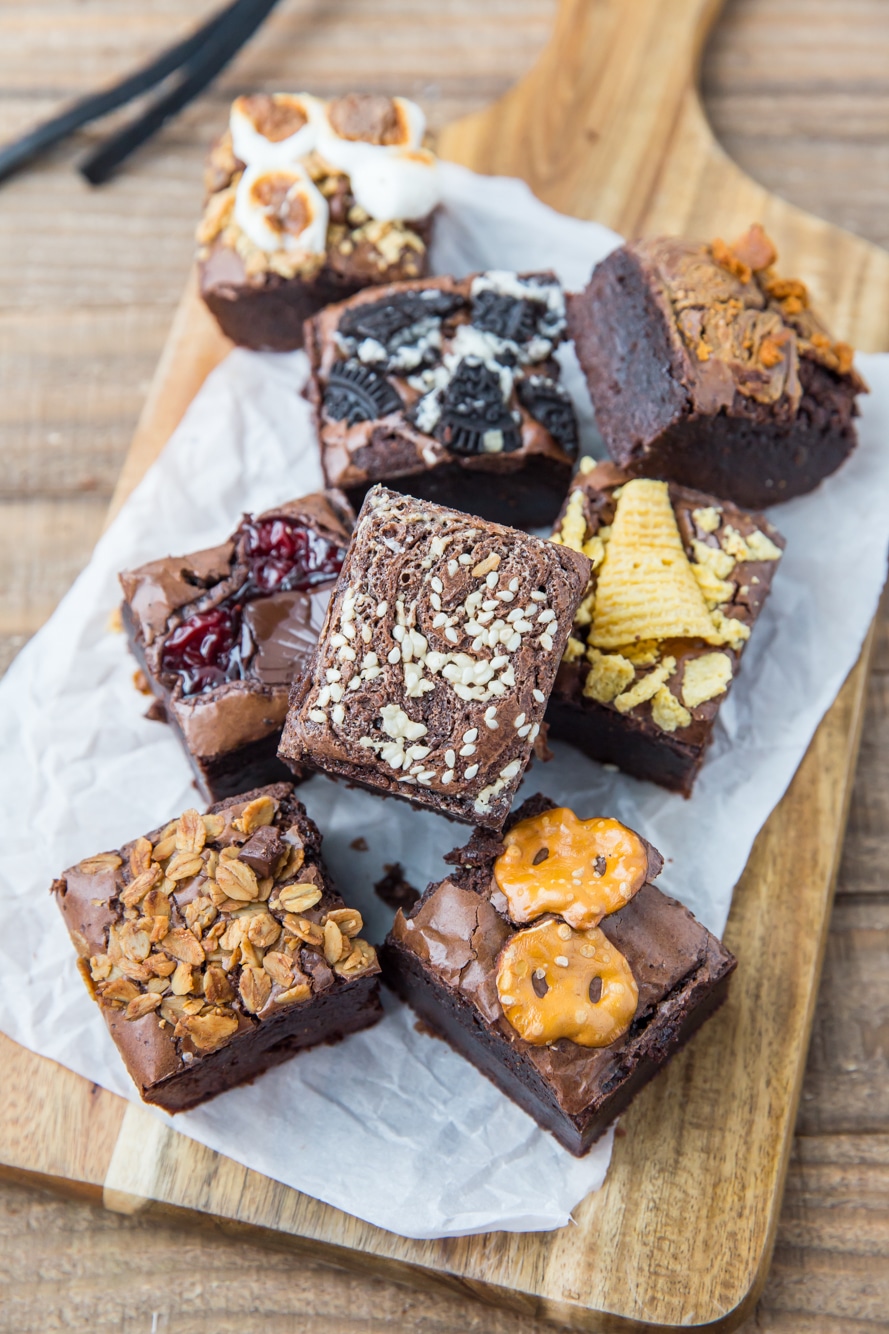 Related Recipes:
Mexican hot chocolate brownies
black bean brownies