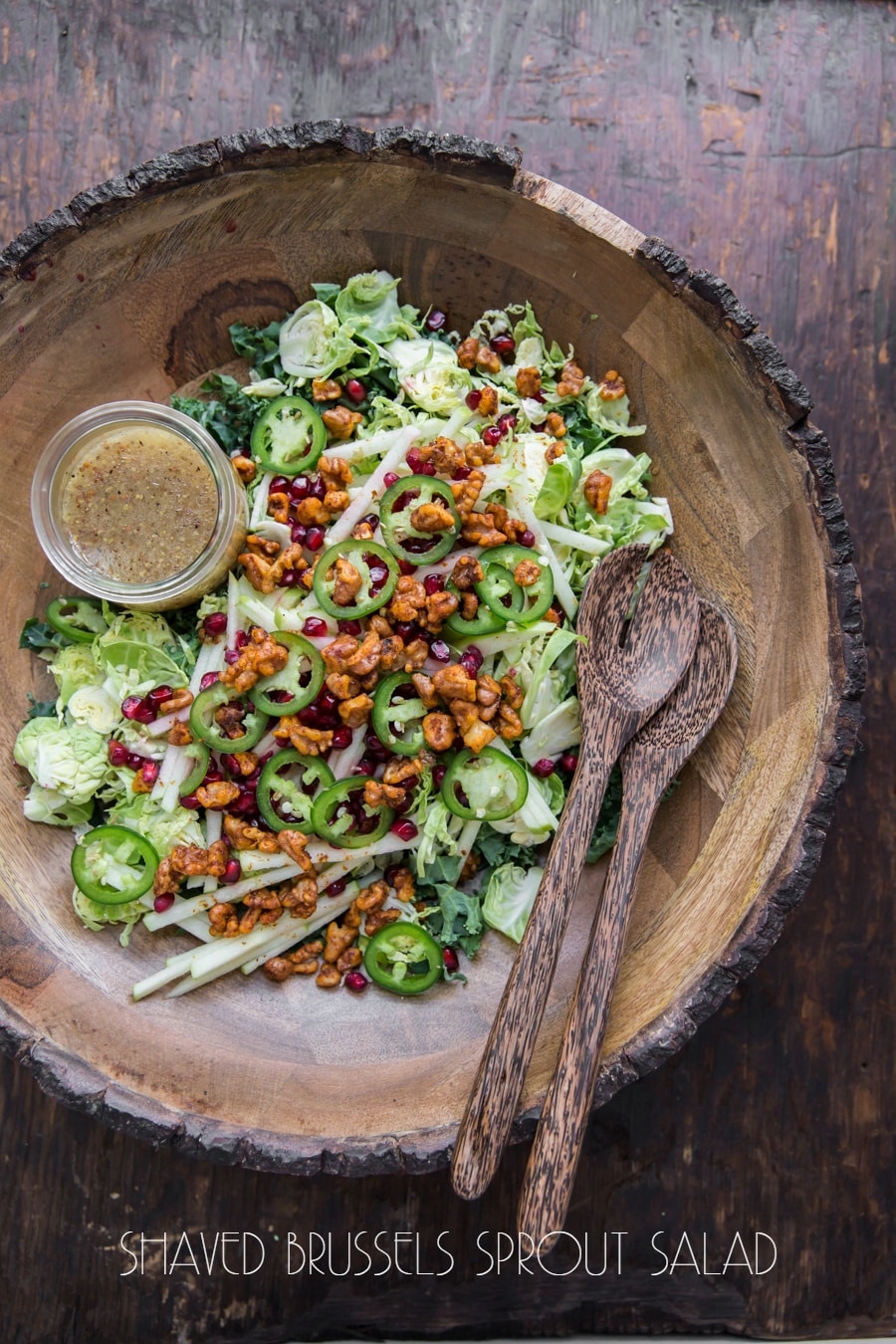 Gosh, it has been FOREVER. I almost feel like opening with a HELLO WORLD post, like I did in my very first blog post ever. Does anyone even blog anymore?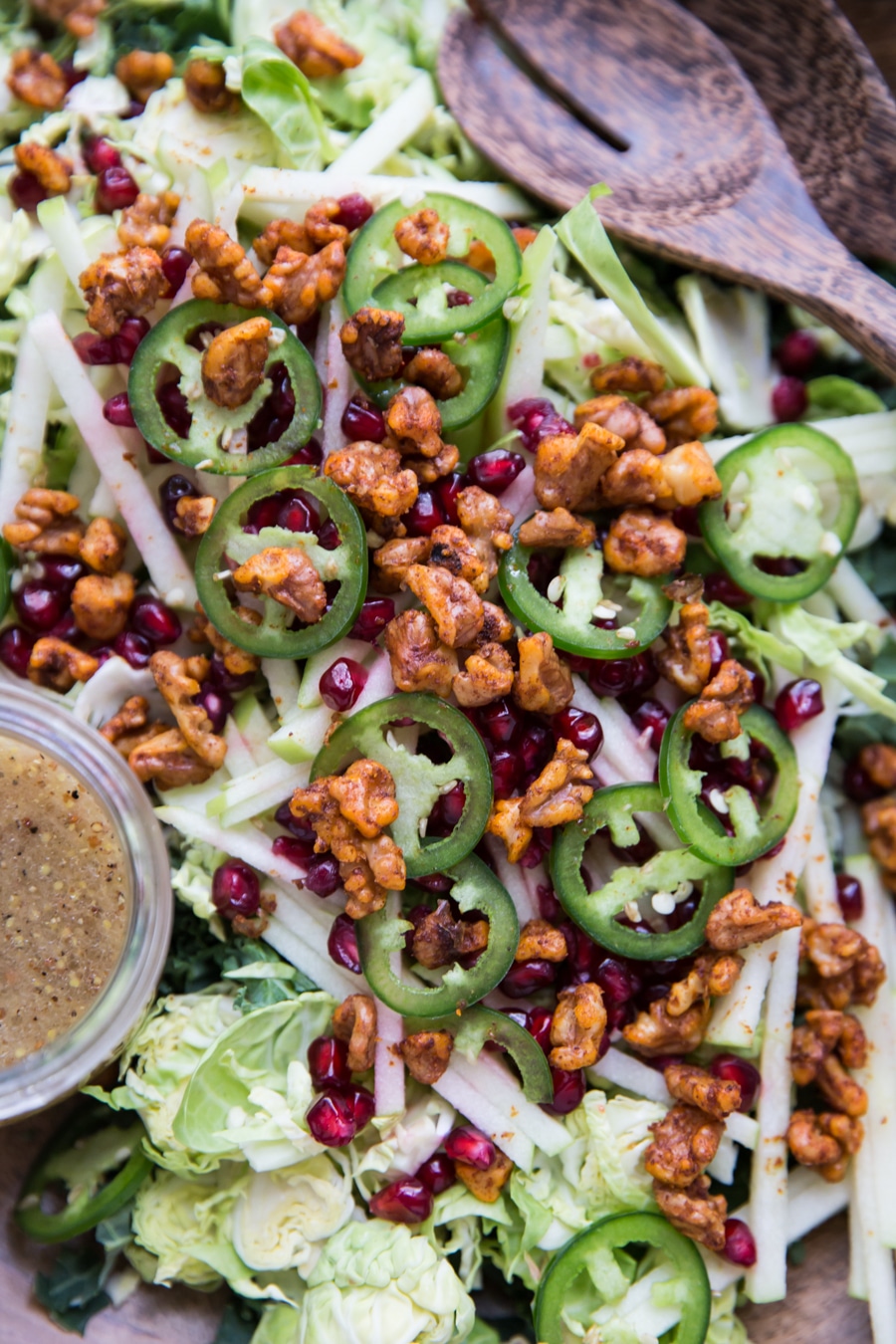 Well, in an Instagram poll recently, it turns out that people don't go to blogs as much, although quite a number of you mentioned that you do, indeed, visit the blog, for all the oldiebutgoodies and just to search for recipes with ingredients you have on hand.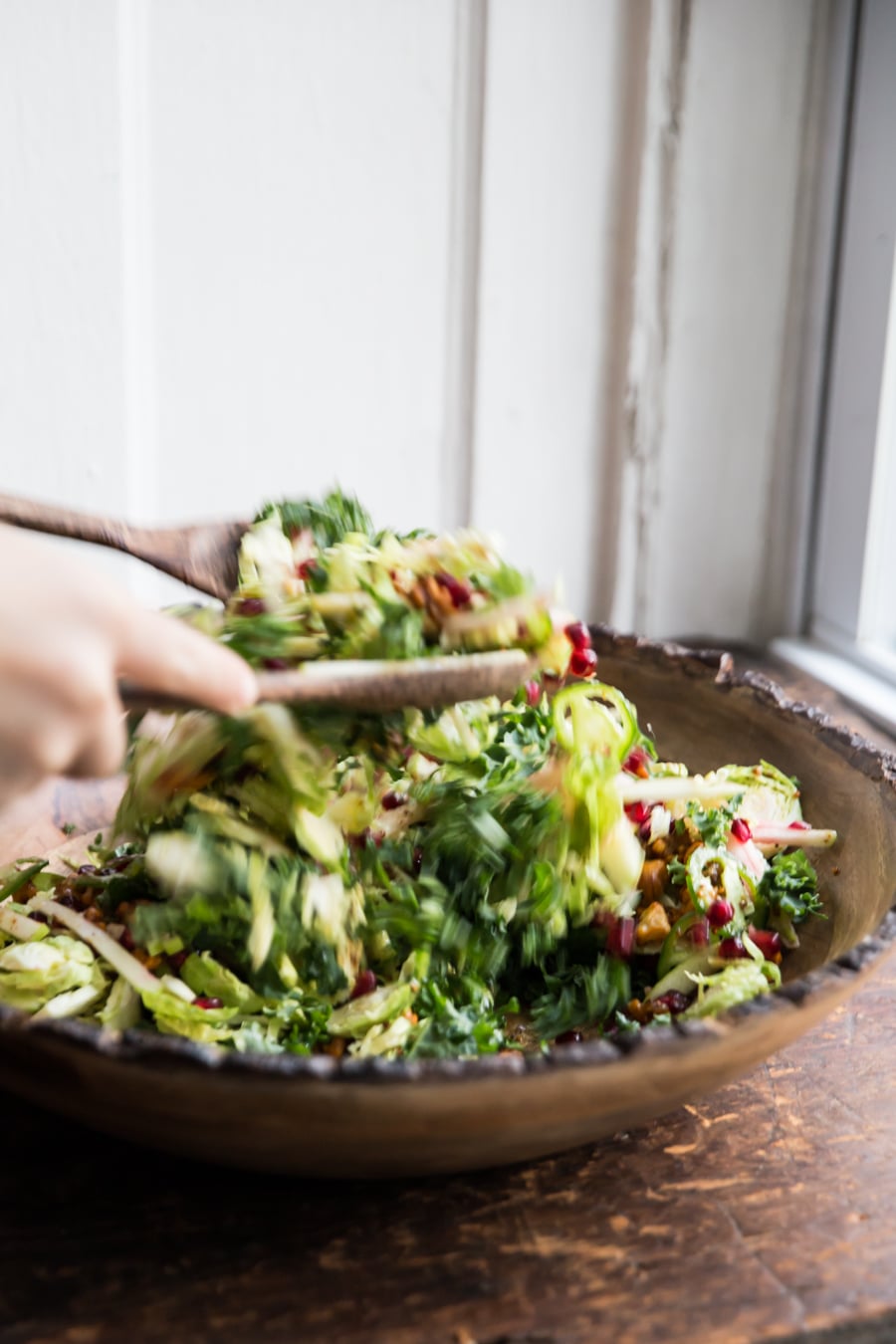 Also, the holidays. So many of you visit on the holidays. THANK YOU!!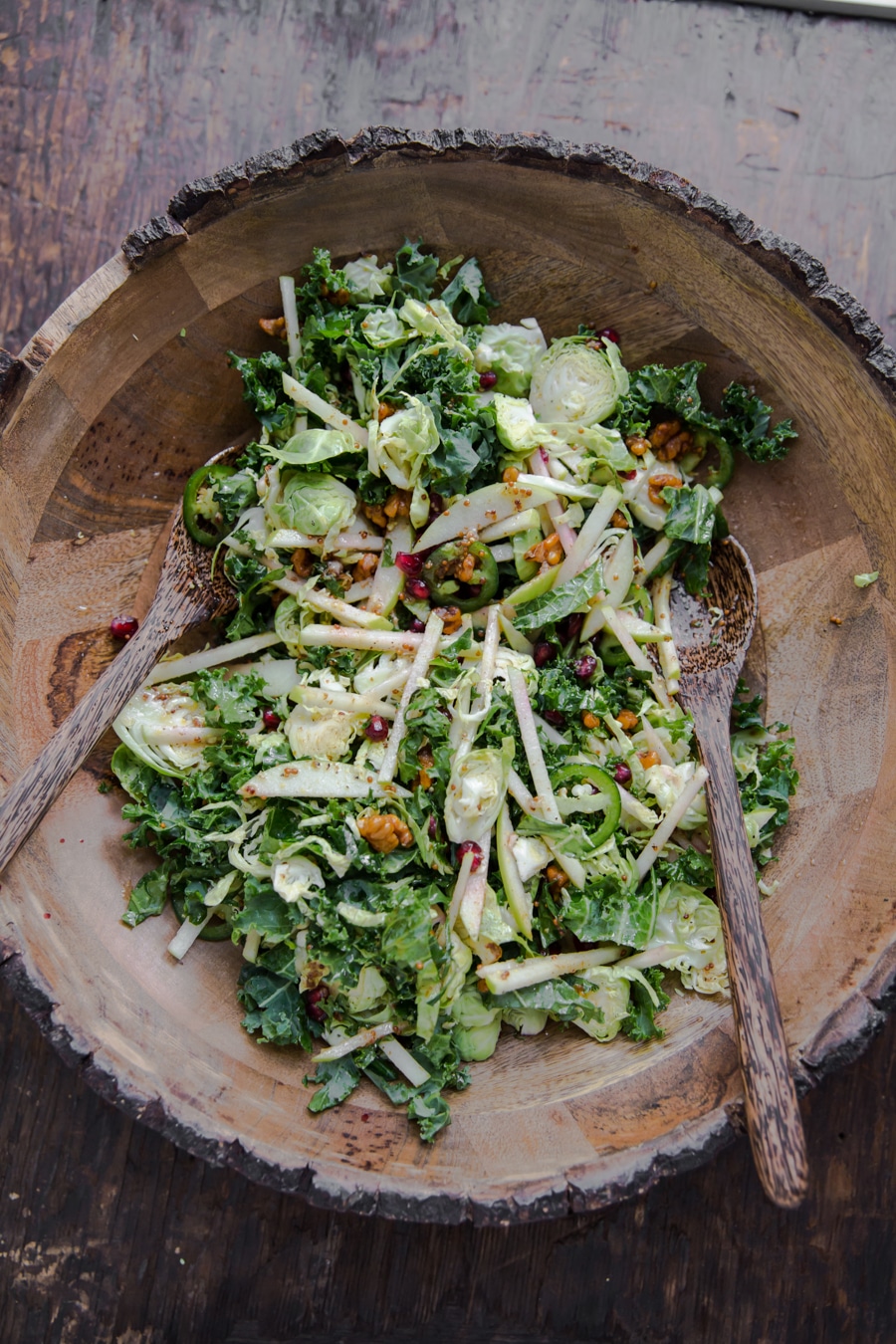 Speaking of holidays, I hope you had a wonderful one all around. I did not manage to get over here with a Chanukah post. I even missed my 10 year blogoversary. That was a big one. LIFE. It's hectic these days.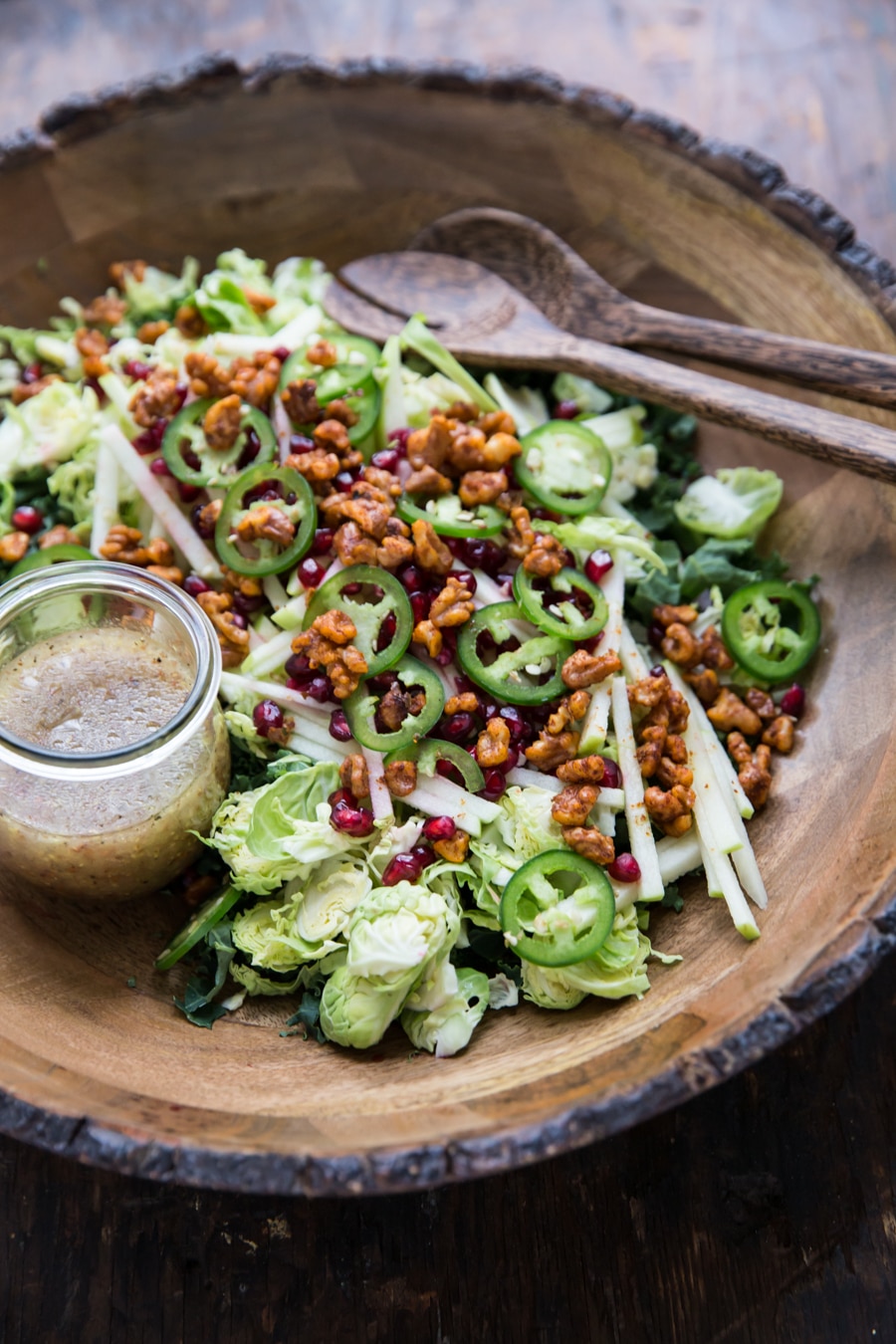 In case you haven't heard, I was busy wrapping up the manuscript for book #2, so things have been hectic over here. Lots and lots of recipe testing, but sadly none that I can share. It's been stressful, and taxing, but OH. SO. DELICIOUS. I cannot wait till you all get to cook from it! March 2023 baby!!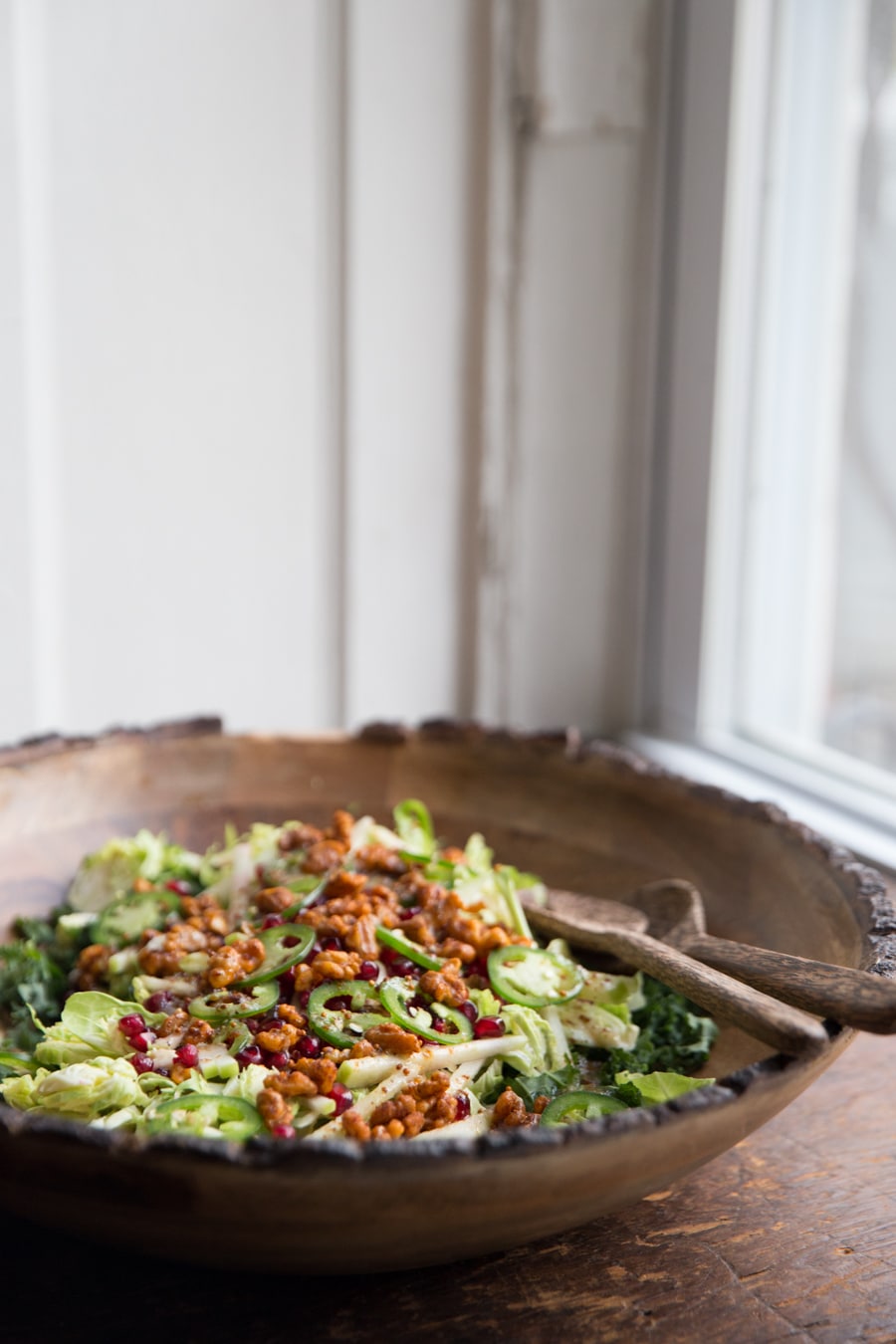 In the meantime, I've been on a salad kick. Actually more of a SELF CARE kick. My salad making has been more about NOURISHING than feeding myself and the results have been so worthwhile.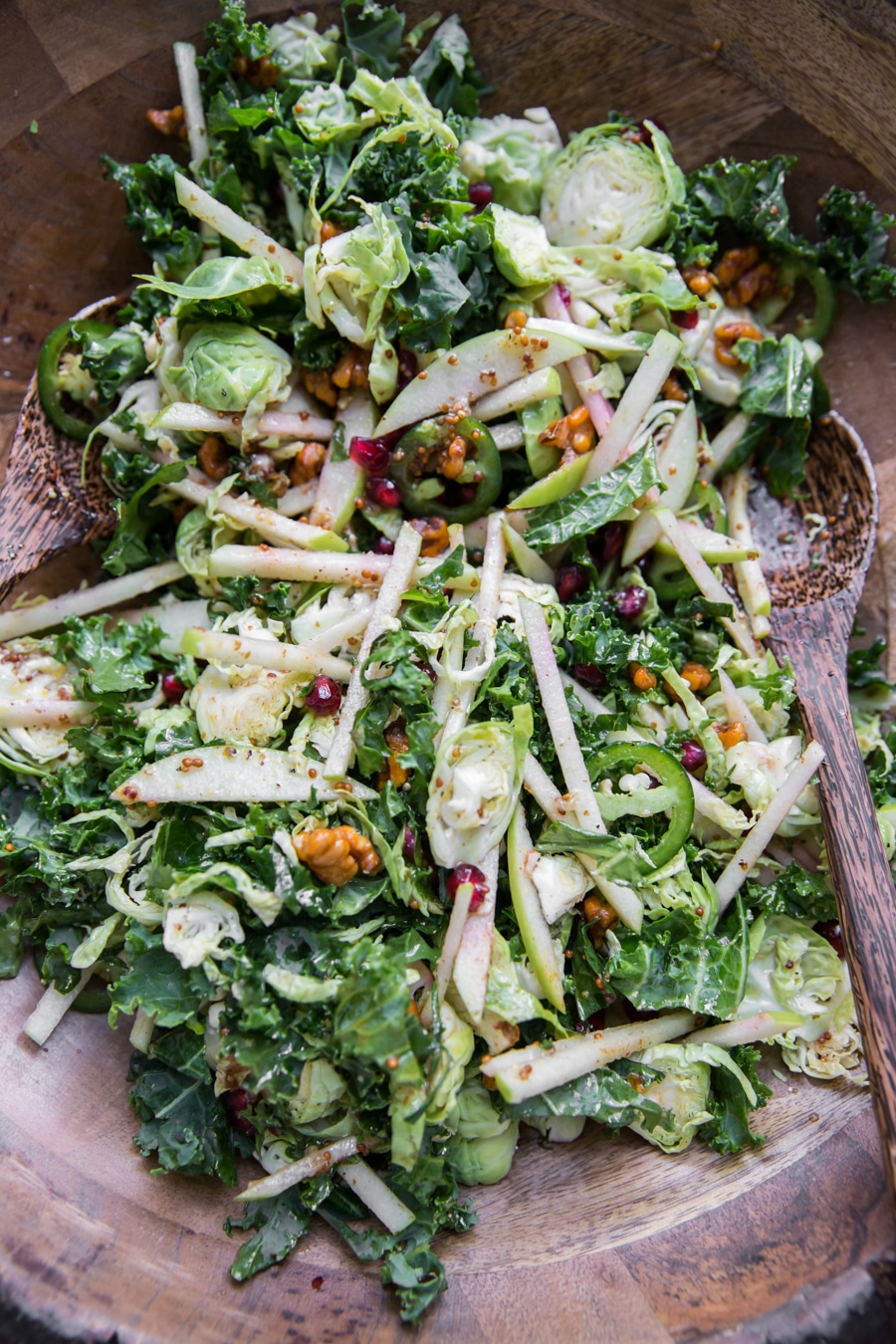 And now I get to share the amazing results with you because this salad is everything you want in one: SWEET, SALTY, TANGY, SPICY AND SMOKY!!! Can I get an amen???? Pass the brussels sprouts!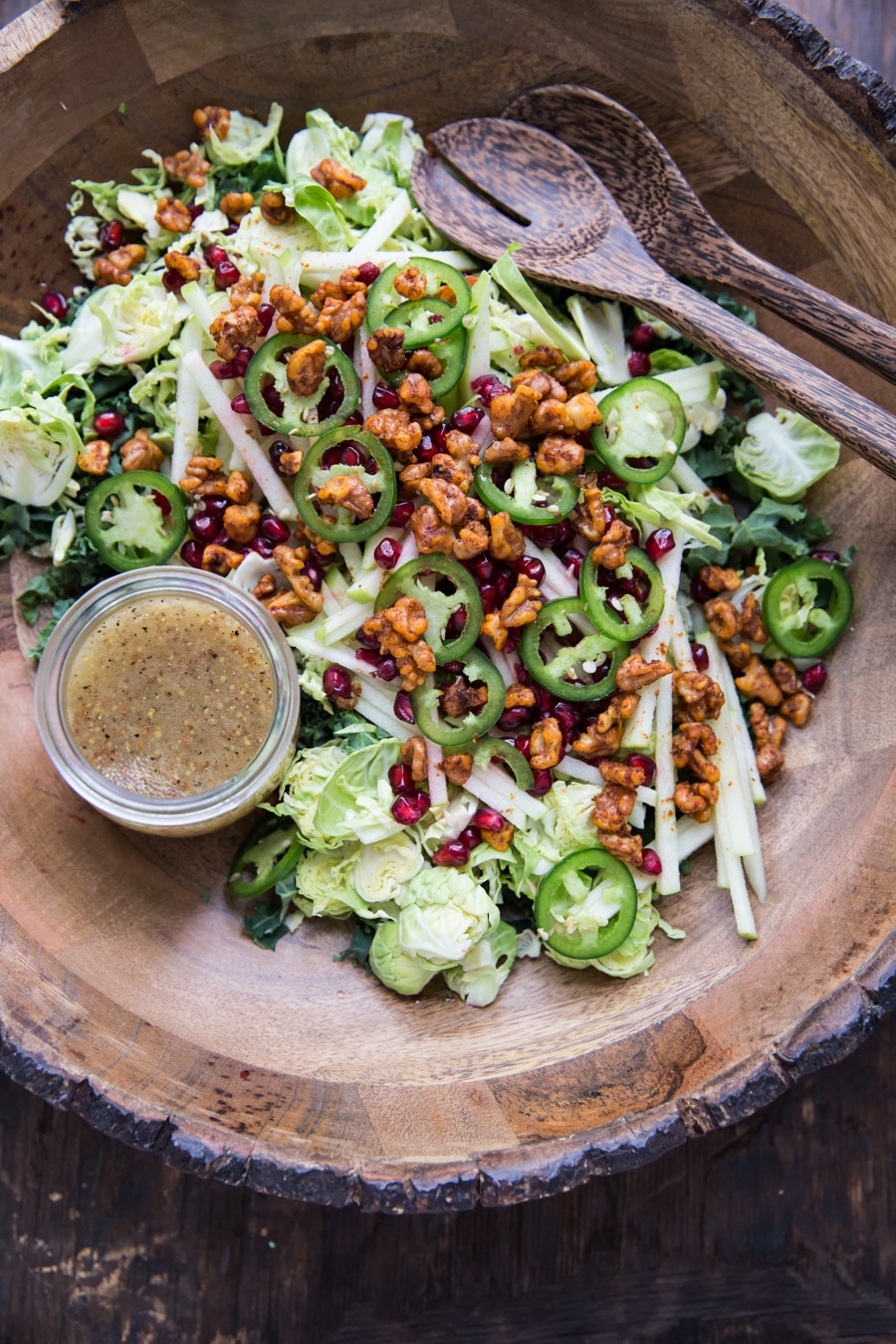 Shaved Brussels Sprout Salad
YIELD: 6 servings
4 cups shredded kale
1 lb. shaved or thinly sliced brussels sprouts
1 Granny Smith apple, julienned
1 cup pomegranate seeds
1 jalapeno, thinly sliced
1/2 cup chopped walnuts
1 tsp smoked paprika
kosher salt, to taste
1 tbsp olive oil
Dressing:
1/2 cup light olive oil
1/4 cup apple cider vinegar
1/4 cup maple syrup
3 tbsp whole grain mustard
2 cloves garlic, minced
salt and pepper, to taste
Method:
Preheat oven to 350 degrees. Spread the walnuts out on a parchment lined baking sheet and mix with olive oil, smoked paprika and salt. Bake until toasted and fragrant, about 10 minutes. Set aside.
Mix the dressing ingredients in a bowl and whisk until creamy.
Add the kale, brussels sprouts, apple, pomegranate seeds, jalapeno, and walnuts to a salad bowl. Stir in the dressing and toss to incorporate. Serve immediately.
NOTE: for nut allergies, use pumpkin seeds instead of walnuts.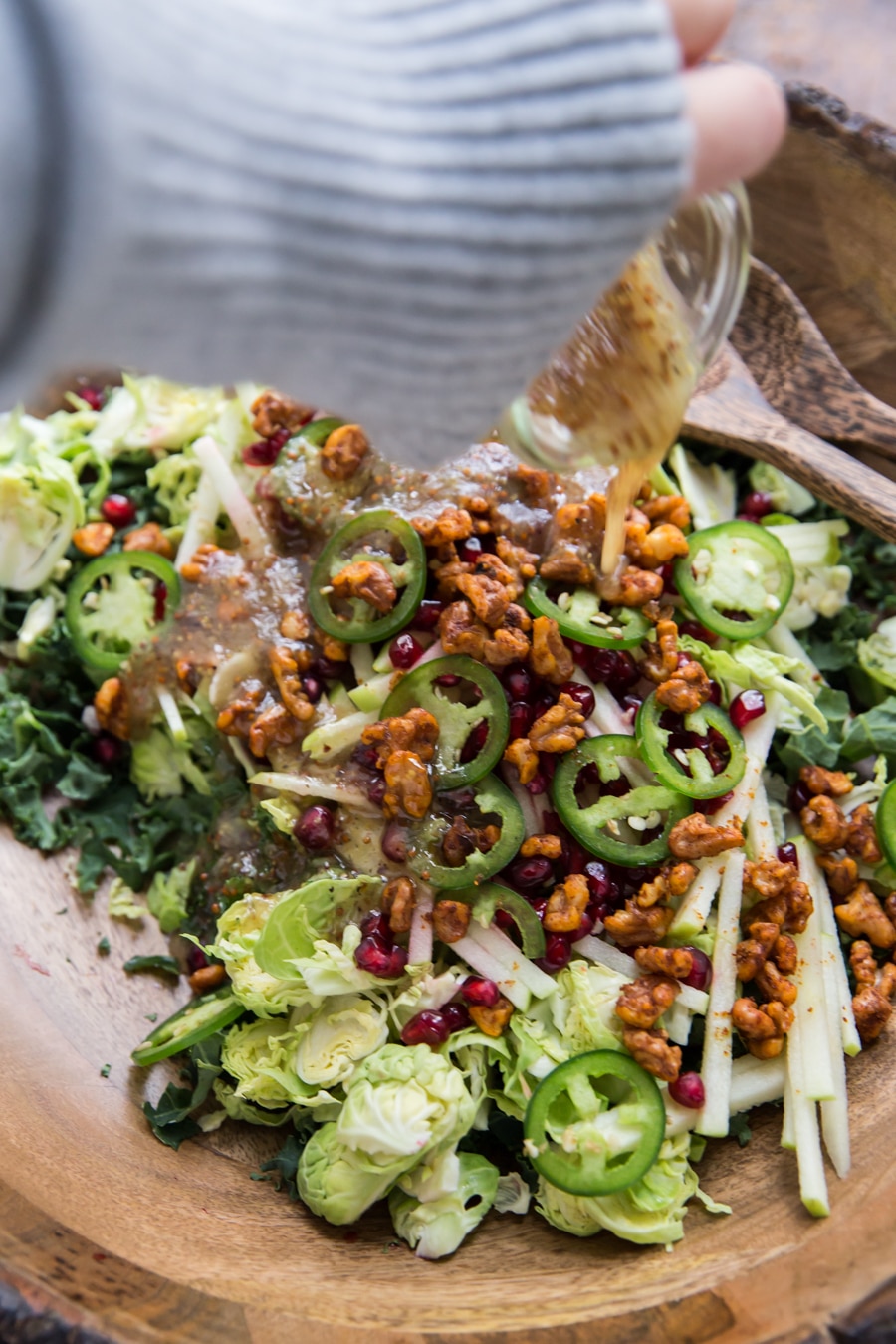 Related Recipes:
kale crunch salad
holiday salad
waldorf salad