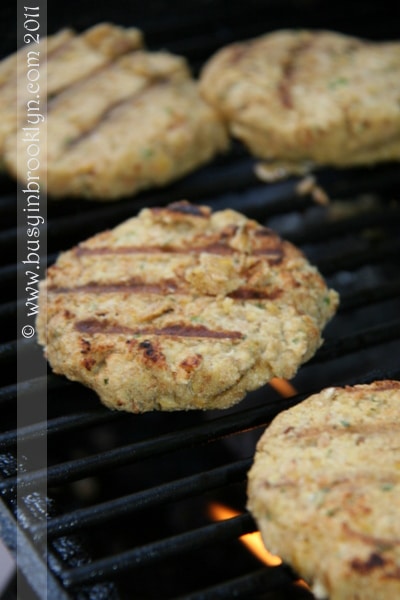 First of all, I'm happy to say that we are back in business. My very talented husband was able to recover most of the stuff off my faulty hard drive and I've learned a few important things along the way.
#1 Back up your stuff on an external hard drive or through dropbox.
#2 Don't put too many pictures in one folder. Sort folders by date or topics.
#3 If you use windows, defragment and run a disc cleanup on your hard drive every month. You can do so by right clicking on your hard drive and clicking properties. Disc cleanup can be found under the general tab. Defrag can be found under the tools tab.
#4 If you like to surf the web for recipes like I do, chances are you have malware/spyware on your computer. Run software like Malware bytes weekly to get rid of all the junk that slows down your computer.
And now back to our scheduled programming…food! :)
I'm sure most of you are warming up the grill for a nice BBQ over this long holiday weekend. Hot dogs and burgers are the usual fare, but I've got something healthy, light, vegetarian, and positively delicious. Last week, my husband rounded the kids up for a trip to Costco on Erev Shabbos, while I put the finishing touches on our Shabbos menu. He returned with the usual fare – napkins, tissues, some produce and an extra special gift – an assortment of food magazines. In lieu of flowers that week, we drooled over tantalizing photos of delicious recipes I promised to make. From all the magazines (granted not the best selection at Costo), "Fine Cooking" stood out with the most delicious recipes, including a feature on "Going Meatless on the Grill". I knew I had to try the Grilled Chickpea Burgers, so I heated up the BBQ on Sunday afternoon and got grilling!
If you like falafel, you'll love these flavorful patties. Serve with coleslaw, Israeli salad, or sliced cucumbers and tomatoes. Charif, chumus and techina round out your meal, for the perfect meatless BBQ.
Happy Grilling!
Grilled Chickpea Burgers
Fine Cooking, June-July 2011
1/4 cup extra-virgin olive oil; more for brushing
4 medium cloves garlic, sliced
2 tsp ground cumin
2 whole wheat pitas
2 15.5-oz. cans chickpeas, drained and rinsed
2 tbsp techina
1 tbsp lemon juice
1 large egg
3/4 tsp salt
2 Tbs. chopped fresh flat-leaf parsley
2 Tbs. chopped fresh cilantro
Method:
Prepare a high gas or charcoal grill fire.
Heat the oil, garlic, and cumin in a small saucepan over medium-low heat until the garlic is soft but not brown, about 3 minutes. Set aside off the heat.
Toast pitas until golden-brown and crisp. In a food processor, grind the pita into fine crumbs; transfer the crumbs to a small bowl and measure them—you'll need 1/2 cup.
In the food processor, purée 1 can of the chickpeas with the oil mixture, techina, lemon juice, egg, and salt until smooth. Add the remaining chickpeas, pita crumbs, parsley, and cilantro; pulse until the chickpeas are coarsely chopped and the mixture is well blended.
Shape the chickpea mixture into patties. Brush both sides with oil. Grill, covered, until heated through and nicely marked on both sides, 2 to 3 minutes per side.
NOTE: I did find the mixture to be slightly crumbly. Some crumbs may fall while grilling, but the patties stay together when handled gently.