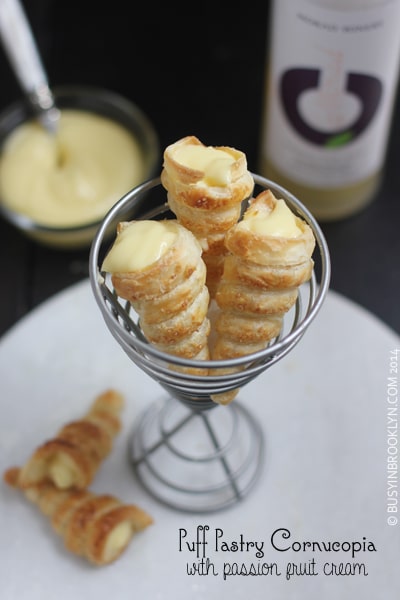 Being a food blogger has awarded me such amazing possibilities! Getting a chance to work with some amazing kosher products is one of them!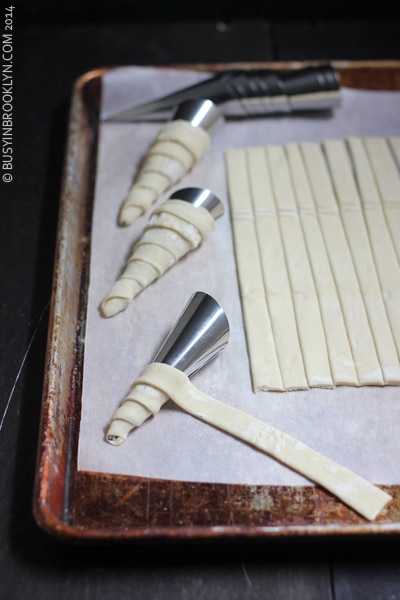 When I was approached about working with Morad's amazing Danue line of fruit flavored wines, I was all over it! We're talking sweet fruity flavors like pomegranate, lychee and passion fruit – oh my! Have I ever told you how much I adore passion fruit?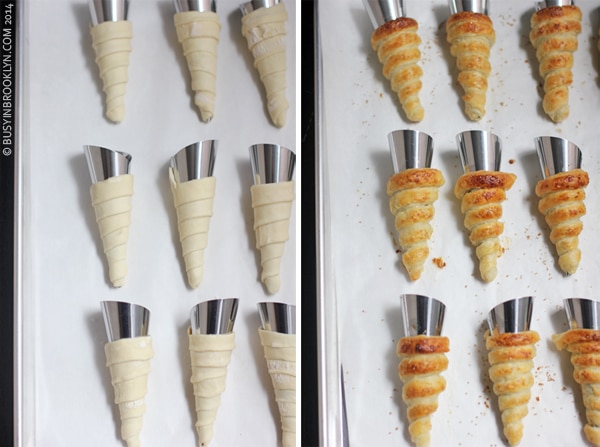 Passion fruit is not exactly readily attainable in New York. Case in point: I actually forked out a whopping $3.99 for ONE little round one to make the blessing of a new fruit (Shehechiyanu) on the Jewish New Year. I think that puts me at about $1.00 per seed. Still, I wanted to splurge on my favorite exotic fruit for the holiday – so I went all out. I'm thinking it's time for another trip to Aussie, where they sell passion fruits like apples, to hoard up on the sweet and tangy delicate fruit.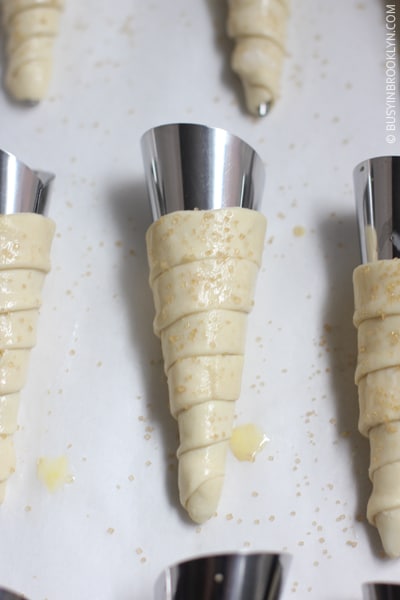 When I heard that Morad had a passion fruit flavored wine in their collection – I was beyond excited to work with it! I wasn't surprised to learn that it's Morad's best seller – who wouldn't want alcohol that's infused with the fruity goodness of passion fruits, hello?!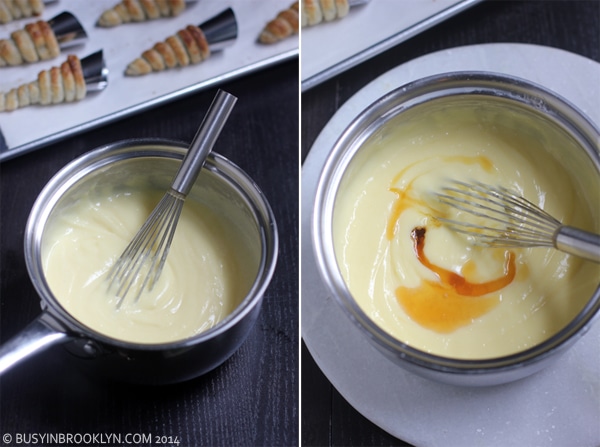 I set out to make the most of my passion fruit wine with both a cocktail and a dessert that would celebrate it's exotic appeal. First…the dessert. To highlight the holiday of Succot – a time when we celebrate the overflowing harvest – I decided to go with a twist on the classic cream horn. The cream horn resembles a cornucopia; horn of plenty, that is a symbol of abundance. You'll find cornucopia's pouring forth with produce – especially around Thanksgiving time, making this dessert all the more appropriate.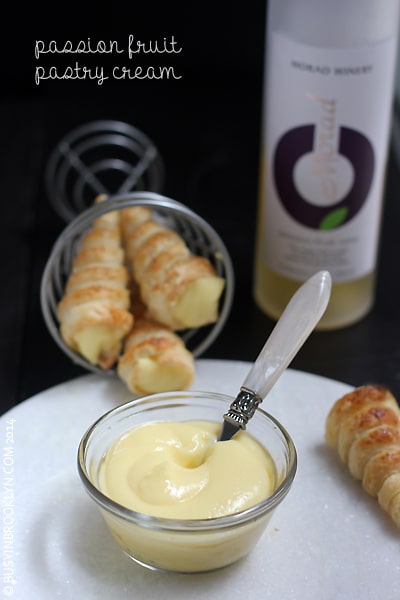 Now I doubt you've ever seen a cornucopia filled with passion fruit cream – that is thanks to Morad's amazing wine that I reduced down into a syrup which I used to spike the pastry cream. And not just any pastry cream. To keep it dairy free, I made the classic french custard with coconut milk, to highlight the tropical feel. My husband is a huge fan of custard-based desserts, so I couldn't wait for him to be my taste tester when he got home from work. The man sure knows his pastry cream! Well let me tell you guys…one lick of the stuff and he said it was the best custard he'd ever had! I used the leftovers to make him a classic napoleon and he licked his fingers down to the last crumb. I'd call that a success! :)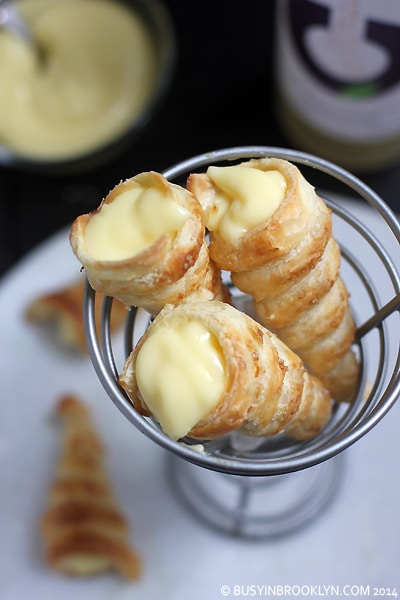 As for the cornucopia's themselves? Don't be overwhelmed by their cuteness – these babies are such a breeze to make! All you need are some cream horn molds and frozen puff pastry and they're done in under 15 minutes. Let me tell you – I'm not one for these involved pastry type of things, but they were truly super easy! Just MAKE SURE you lightly grease you molds before applying the puff pastry. Ask me how I know.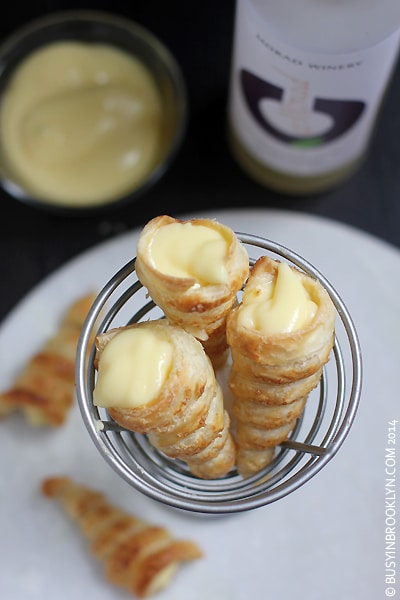 And don't worry, if you can't get your hands on the pastry molds in time for Succot, you can always wrap some sugar cones in foil and use those instead. They'll be larger than traditional horns – but that just means more passion fruit cream for you!
To get the recipe for these passion fruit cream cornucopias, head on over to Joy of Kosher!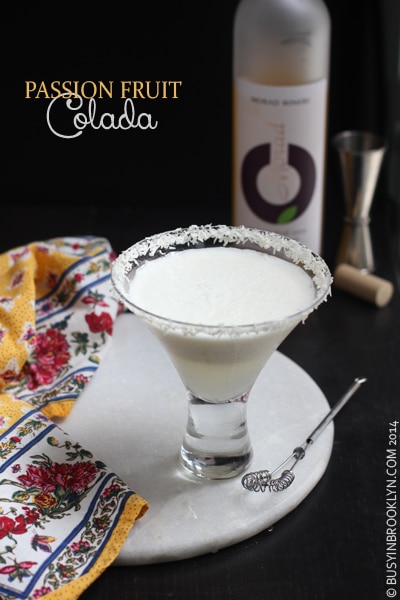 Now that we have our dessert all set, we're onto the cocktail! I mean, you gotta have a cocktail right? Especially on Succot! To highlight the exotic passion fruit in this spiked smoothie, I decided to do a riff on the classic Pina Colada by using Morad Passion Fruit wine instead of rum. You can add the ice for a delicious slushy, or keep things light with a cocktail, sans ice. Either way, this fruity, creamy and lets face it – dreamy – cocktail is a winner!
To get the recipe for the Passion Fruit Colada, head on over to Joy of Kosher!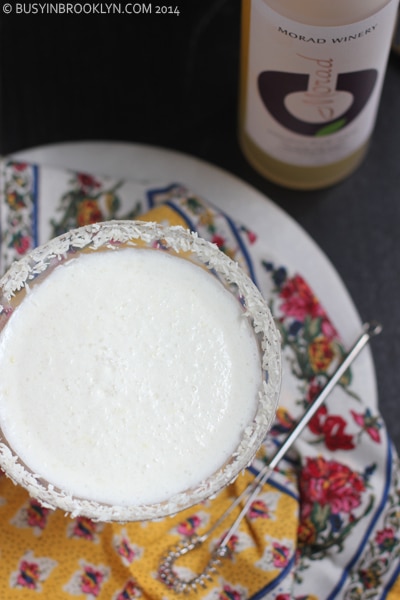 Thanks to Morad Wineries for the opportunity to work with their delicious fruity wine, and for sponsoring this post! I'm off to finish the bottle!
Other Fruity Cocktails:
The Hamantini
Whiskey Cider
Sangria