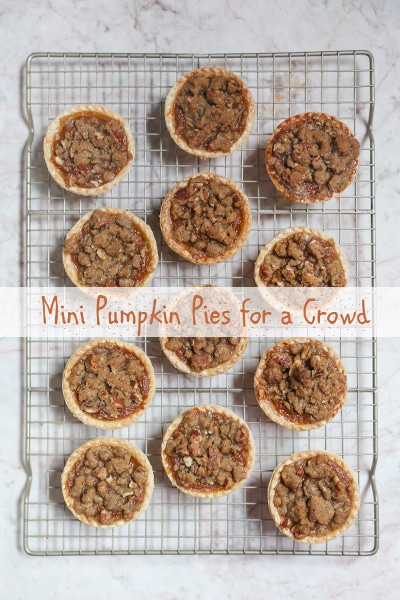 I'm really not much of a freezer person, but there is one recipe that I make every year for the holidays and it's this one. These mini pumpkin pies are so festive and seasonal, and they're great to have in the freezer as a pretty and delicious side dish. I always have them on hand for last minute company and they are so kid-friendly too.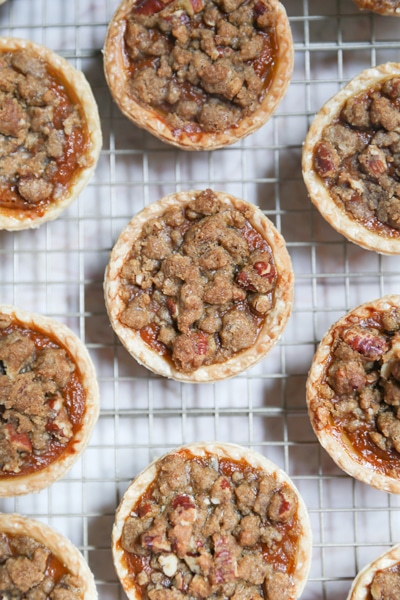 What I love about this pie is that it's very adaptable. If you are nut free, use oats in the streusel in place of nuts. You can make large or mini pies and swap in different types of milk or oils. You can make your own pie dough or pumpkin puree, if you're so inclined, or go for the easy store-bought variety. In short, stock your freezer and you can thank me later!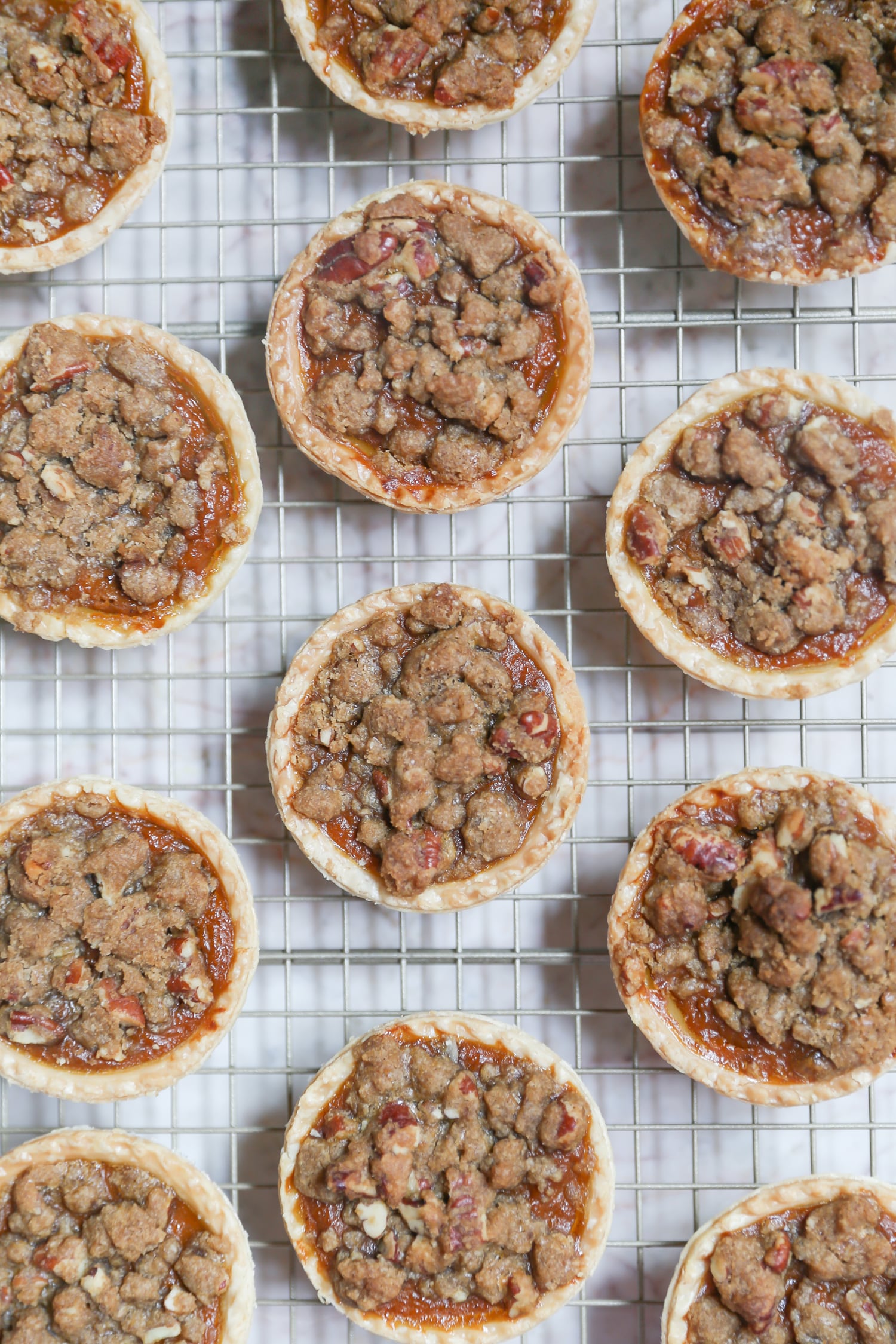 Mini Pumpkin Pies with Pecan Streusel
29oz. can pumpkin (not pie filling)
3/4 c brown sugar
1/2 c almond or coconut milk
3 eggs
1 tsp cinnamon
1 tsp vanilla
Pinch of salt
30 mini pie shells
Topping:
2/3 c flour
1/2 c brown sugar
1/2 c chopped pecans (use oats for nut-free)
1/3 c oil
Pinch of salt
Method:
Preheat oven to 350 degrees.
In a bowl, combine the pumpkin with brown sugar, milk, eggs, cinnamon, vanilla and salt. In a separate bowl, combine the topping ingredients until crumbly. Fill the pie shells with the filling and divide the streusel among the pies. Place on two parchment-lined baking sheets and bake for 45-55 minutes, until crust is lightly browned.
OPTIONAL: Melt some cookie butter and drizzle over pies before serving.
FREEZING INSTRUCTIONS: Place the pies in a single layer in the freezer and freeze until solid. Once frozen, you can layer the pies in a pan, with parchment between the layers. Wrap with saran wrap and foil. Bake the frozen tarts until heated through and serve.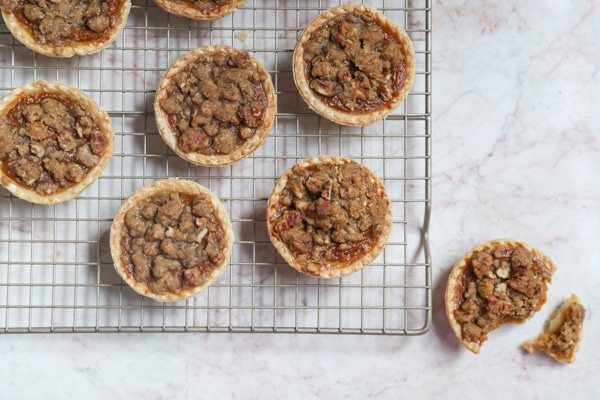 Related Recipes:
cookie butter pumpkin pie
pumpkin banana souffle
pumpkin cake