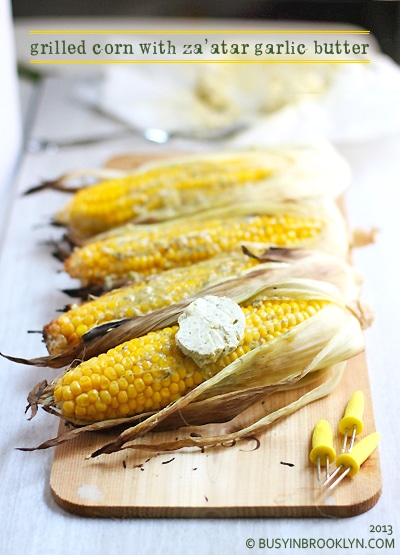 If you've been following my blog for a while, you may have noticed that I am part of a group of kosher food bloggers called the Kosher Connection. Each month, we are challenged to put our own twist on a link-up theme. Over the past year, we've had:
This month, we celebrate our one year anniversary as a group with a fun link-up – The Great Blog Swap. Each member of the Kosher Connection was issued a fellow KC member's blog and challenged to create a recipe inspired by one on their site. My secret target blog is This American Bite.
This American Bite is a personal blog dedicated to whole food cooking with a passion for vegetarian and BBQ. Living in the Midwest with his wife an two children, Yosef Silver began This American Bite to share his passion for healthy kosher food. As a resident of Kansas City, Yosef brings his fresh approach to BBQ and has previously been a judge at the Annual Kosher BBQ Festival. This year, he plans to compete with his team, The Epicurean Bite. We wish him the best of luck!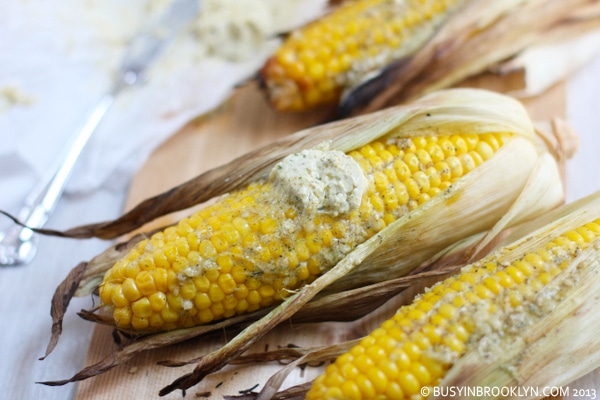 Many of Yosef's recipes are inspired by Middle Eastern cuisine, and za'atar is a spice you will find in a lot of his recipes. One such recipe is garlic, za'atar and olive oil stovetop popcorn.As an ode to Yosef's Kansas City living, I decided to do a twist on his recipe by grilling fresh corn and smothering it in garlic & za'atar compound butter. I never imagined that the corn would come out so incredibly delicious. I have to say that it was literally one of the best things I have ever eaten! Garlic & za'atar compound butter is my new favorite combination, thanks to This American Bite!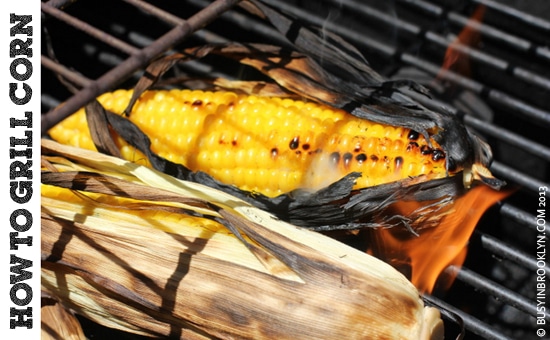 First up, we've got the grilled corn. I couldn't imagine doing a This American Bite blog swap without paying homage to his passion for barbecuing. I'm not exactly a BBQ aficionado, and on the day of my photo shoot, the weather here in Brooklyn topped off at 102 degrees. I wasn't, shall we say, enthusiastic, about sweating over a hot grill. My reluctance turned to exuberance as soon as I took a bite out of the moist, barbecued corn. Grilling the corn in their husks keeps it deliciously moist while still imparting a smokey flavor.
Grilled Corn
Fresh corn in their husks
olive oil or compound butter
Method:
Remove the outer husks from the corn. Carefully peel back the remaining husks and remove the silk around the corn. Wrap the husks back around the corn and soak in water for 15 minutes. Remove the corn from the water and peel the husks back to grease the corn. Brush with olive oil or softened butter and close the husks up as tightly as possible.
Grease the grill with an oiled rag and set the heat to medium. Grill for approximately 30 minutes, rotating the corn every 5-10 minutes.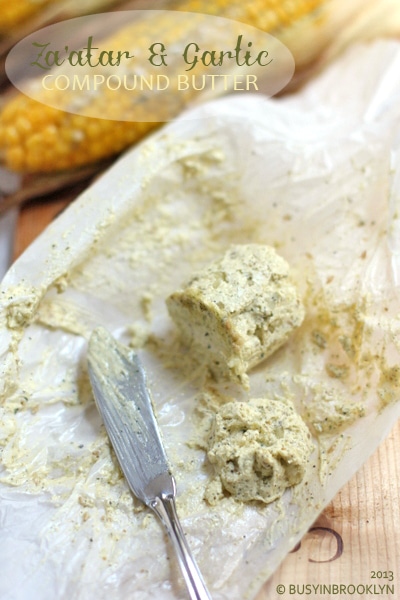 As I wrote in a recent post, I'm not that big on butter. Compound butter, is another story though. Who can resist a creamy flavored spread on top of warm crusty bread? Compound butter is simply butter mixed with other ingredients to create a flavorful spread. It can be sweet (strawberry butter is popularly served over pancakes) or savory (maitre D'hotel butter mixed with fresh parsley and lemon is a culinary favorite). I've tried quite a few flavors of compound butter in the past, and this za'atar and garlic version is by far, the best one I've ever had.
If you're not familiar with za'atar, it's a mixed herb and spice blend popular in the Middle East. Za'atar is primarily made up of sumac, thyme, oregano, sesame seeds and salt. The spice blend is widely available in supermarkets, but you can also find it on amazon.
Za'atar & Garlic Compound Butter
1/2 cup butter, softened (see note)
1 clove garlic, crushed
1 tbsp za'atar
kosher salt, to taste
Method:
Add all ingredients to a bowl and mix to combine. Place the butter in the center of a sheet of parchment paper and roll it up tightly. Twist the sides of the parchment paper to create a log of butter. Freeze or refrigerate until ready to use.
NOTE: For pareve, you may substitute with margarine. I prefer Smart Balance Light trans-fat-free butter spread.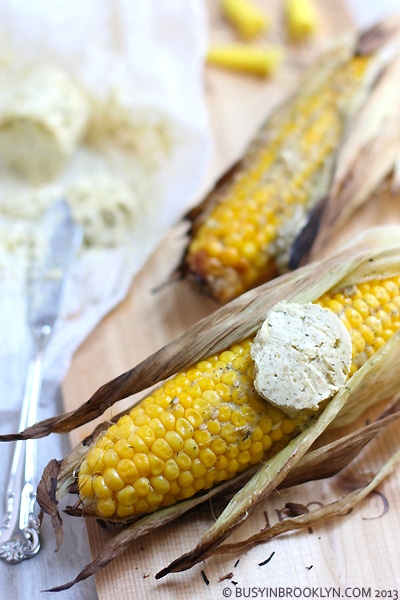 Now that I've shared my "This American Bite" inspired recipe, lets get back to where we started – The Kosher Connection Anniversary. Aside from the great roundup of recipes in the link-up below, we're also celebrating with a spectacular giveaway! The KC is giving away 2 Emile Henry products – a Bread Cloche valued at $130 and a 4.2 qt Dutch Oven valued at $170! Use the Rafflecopter below to win- you can enter up to 23 ways! Two winners will be chosen at random.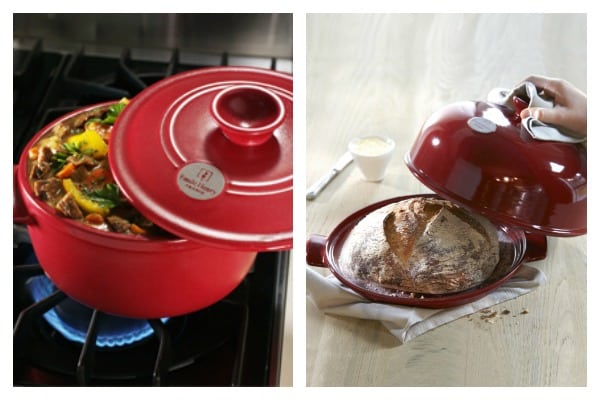 a Rafflecopter giveaway

The contest winners will be contacted via email. They will have 48 hours to respond before other winners are chosen. This contest is open to United States residents over the age of 18