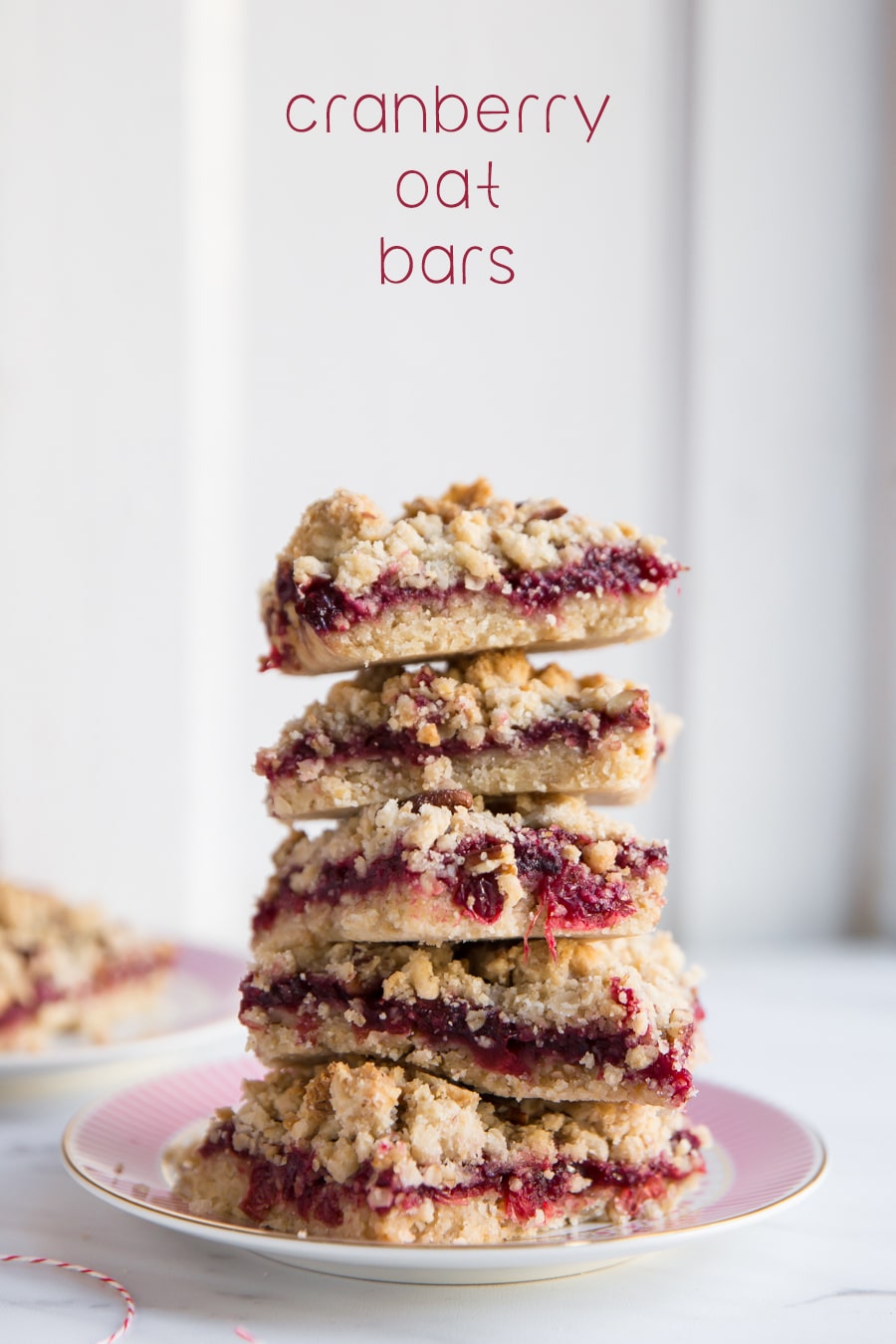 Why is it that so many people have leftover cranberry sauce after Thanksgiving. I  LOVE cranberry sauce. I can eat it by the spoonful. Is it just me?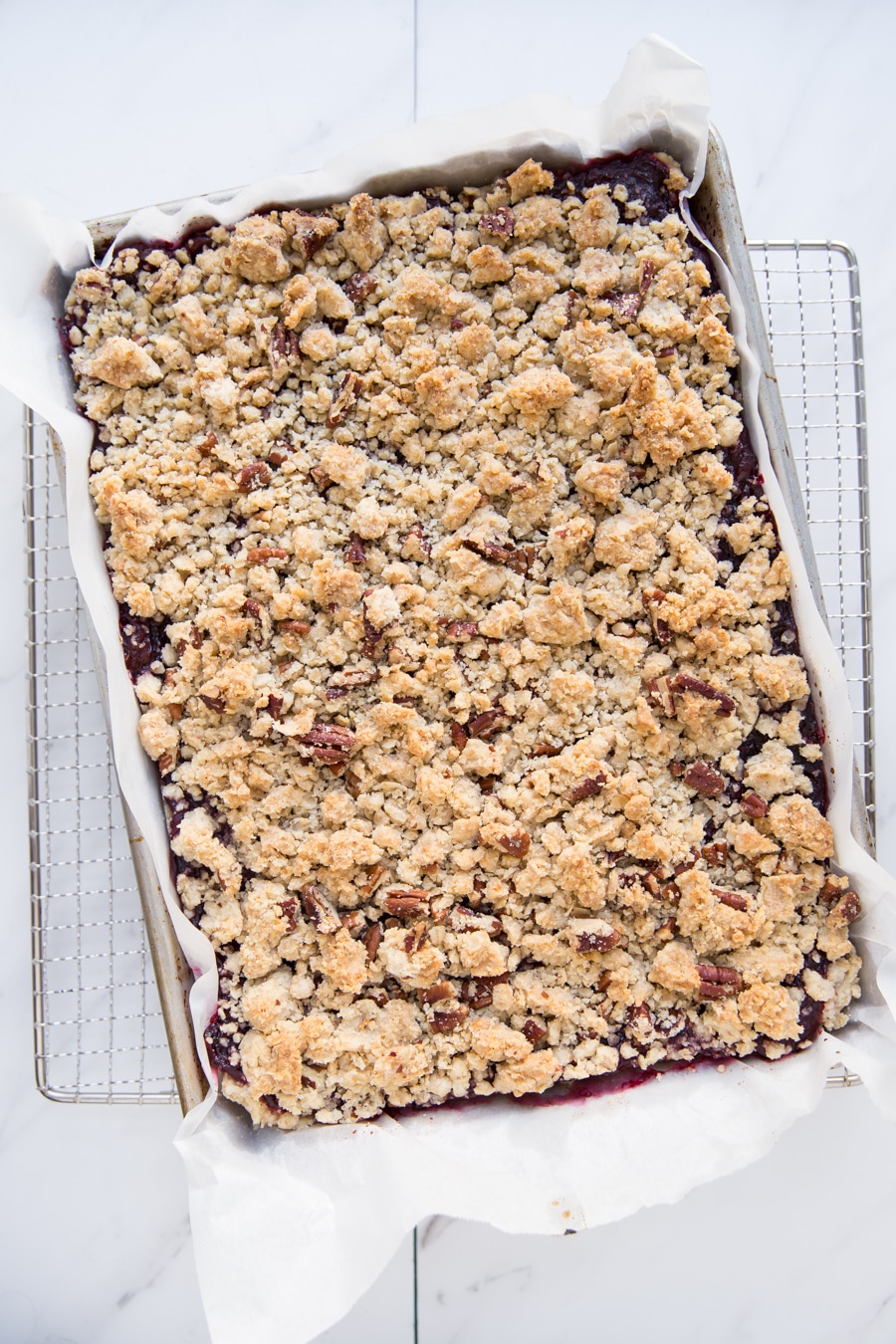 Not really a fan of the traditional cranberry sauce recipes with a cup of sugar though. They're too sweet for my taste, and I don't want to mask the amazing tartness of the cranberries!
So I cook my cranberry sauce down in red wine, or pomegranate juice, or even apple cider, and I sweeten it with maple syrup or honey, to taste, and THAT, my friends, is how you make cranberry sauce that doesn't get relegated to the back of the fridge with the tzimmes. IfyouknowwhatImean!
But IF, if you make bomb cranberry sauce and you still have some leftover – well then cranberry oat bars it is. And the pecans add just the perfect amount of buttery nuttiness to top it off for the perfect post-Thanksgiving breakfast.
I mean, how. GOOD. does. that. look?
You know you want it.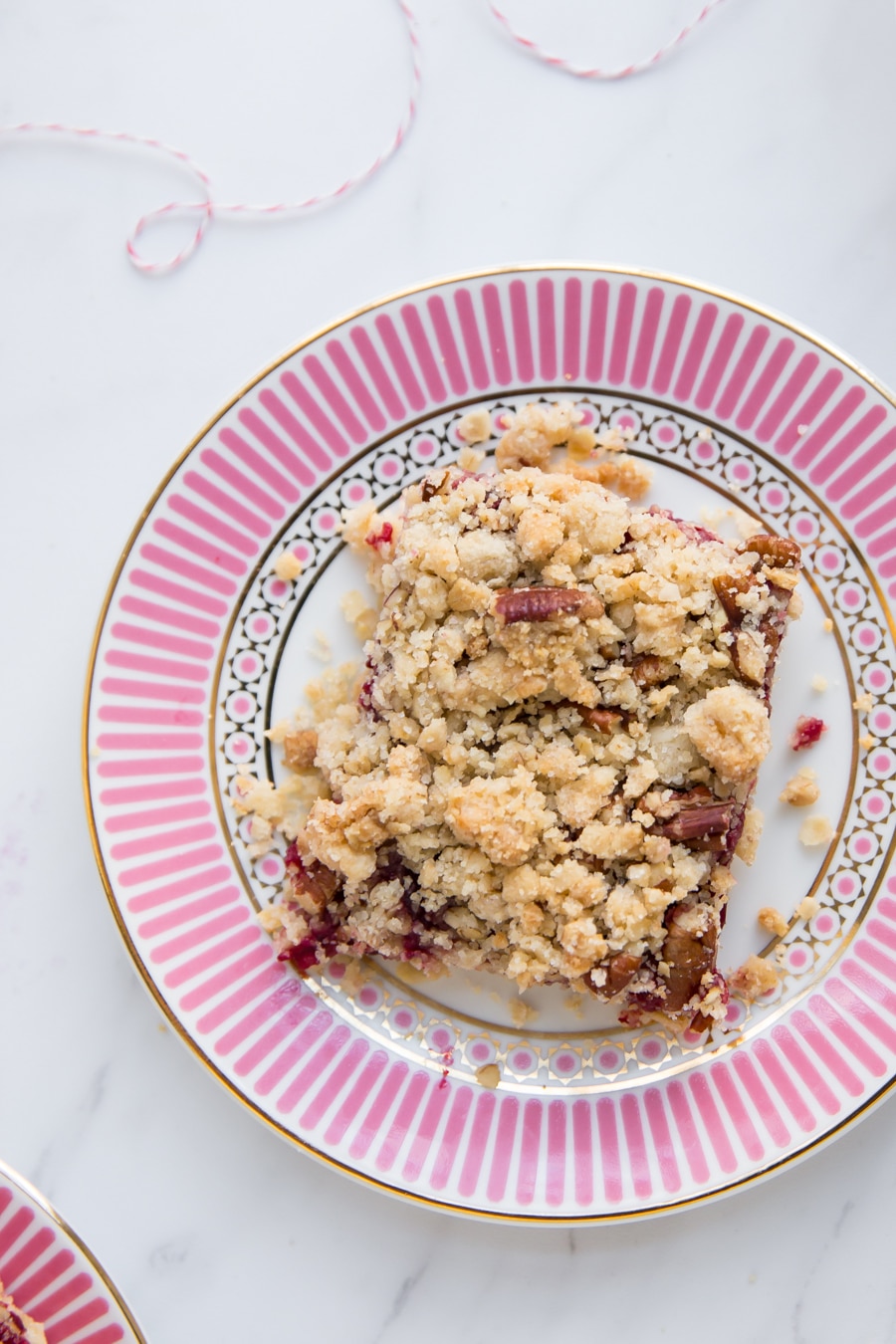 Happy Thanksgiving y'all!!
Cranberry Oat Bars
2 c all purpose flour
1 c almond flour (see note)
1 ½ c quick oats
1 c granulated sugar
1/4 c dark brown sugar
1 tsp baking powder
½ tsp kosher salt
1 egg
1 cup flavorless oil
1 tsp pure vanilla extract
1/3 c chopped pecans
1 recipe maple cider cranberry sauce or mulled wine cranberry sauce
Method:
1. Preheat oven to 350°F.
2. In a mixing bowl, combine the flours, oats, sugars, baking powder and salt; whisk to incorporate. In a small bowl, combine egg, oil, and vanilla. Add the wet ingredients to the dry
ingredients, mixing until a dough forms.
3. Remove half of the mixture into a bowl and add the pecans. Reserve for topping. a
4. Press the remaining batter into a parchment lined quarter baking sheet or a 9×13 pan.
5. Spread cranberry sauce over the bars (if the sauce is watery, cook in a pot until thickened); top with pecan crumble.
6. Bake for 30 minutes or until browned. Cool completely; cut into squares.
VARIATION: use canned jellied cranberry sauce in place of homemade, or any jam of your choice.
NOTE: if you don't have almond flour, you may use an additional cup of all purpose flour.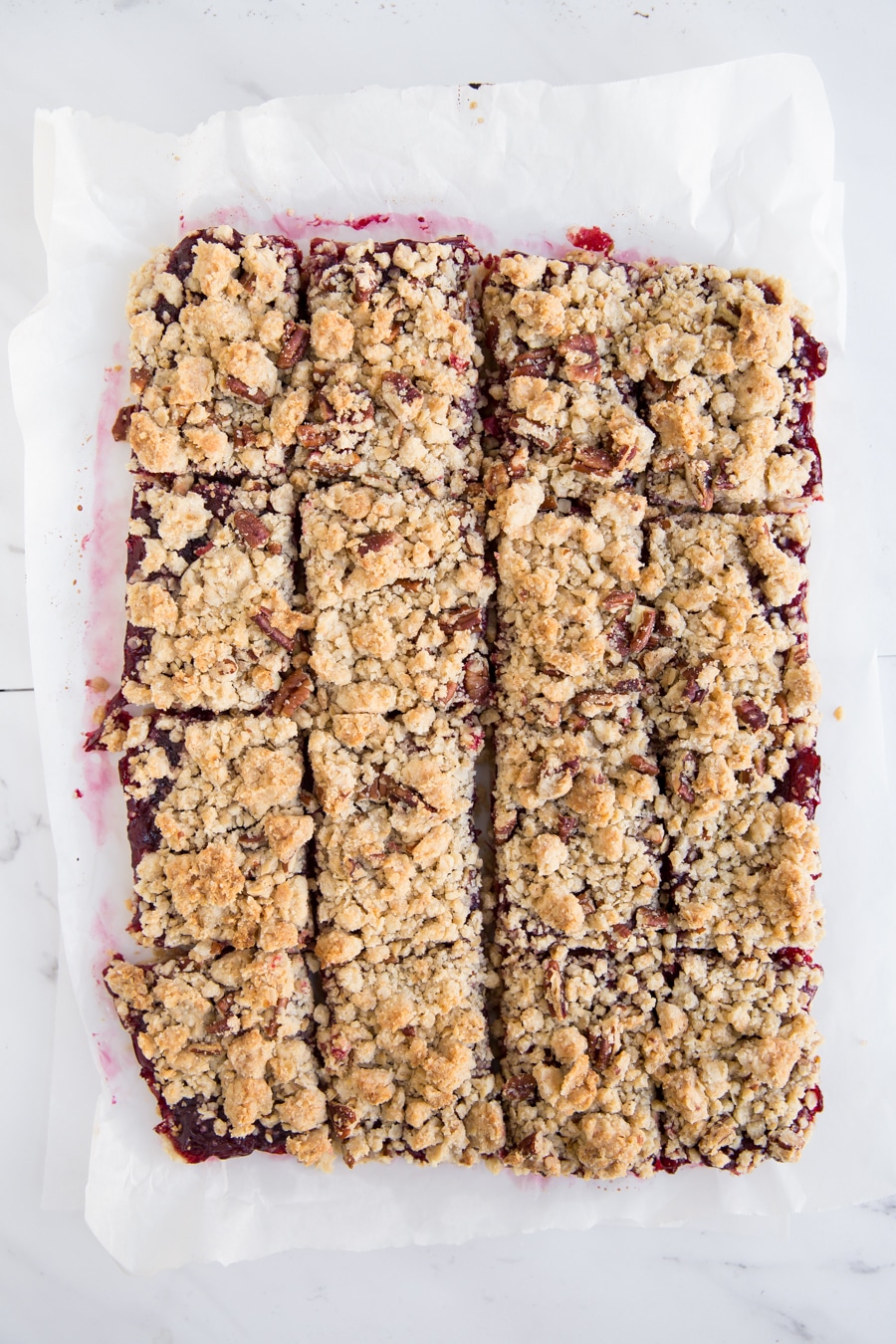 Related Recipes:
pumpkin pancakes with cranberry syrup
pecan pie lace cookies with raspberry filling
gingerbread truffles