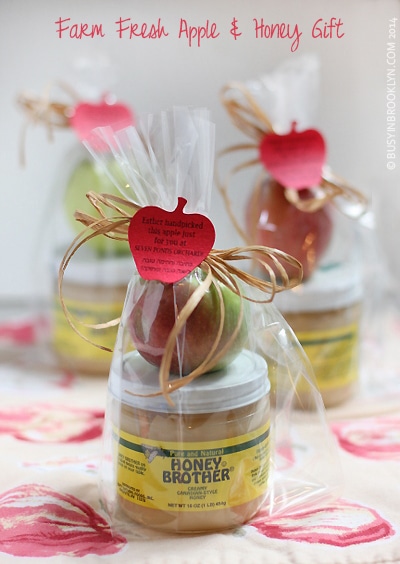 I may be one of the only nerds out there who still uses a Cuttlebug. Call me old-fashioned but there's something really nice about the art of a homemade gift. Sure you can buy a beautiful glass honey dish at the gift shop, or a delicious honey cake at the bakery, but it doesn't compare to a basket of hand-picked apples or a thoughtful package that you wrapped yourself.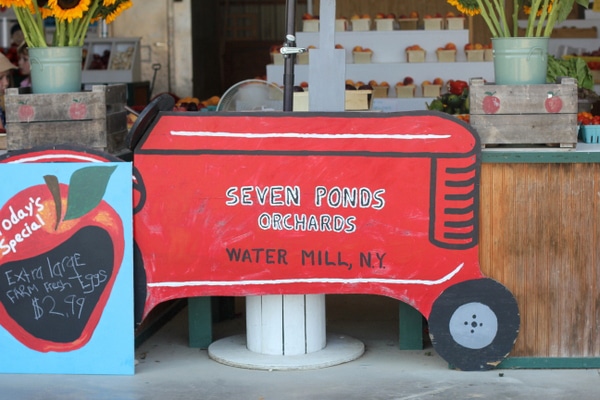 With summer coming to an end, there's no better time to hand-pick some apples. The dropping temperatures and falling leaves just beg for some warm apple pie, and there's shortage of apple recipes you can make, especially around the holidays. With Rosh Hashanah just around the bend, you'll need plenty to dip into sweet sticky honey, and more to caramelize for my delicious honey cake.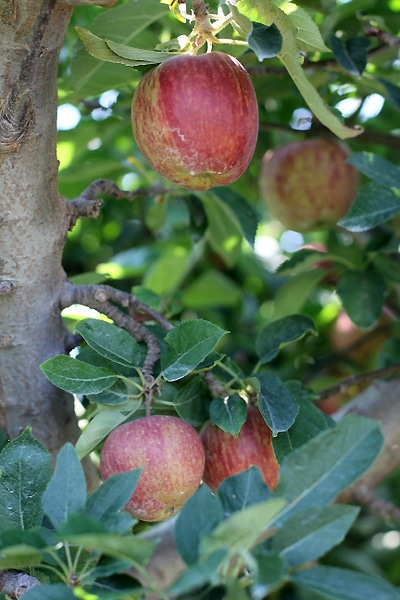 If you've never been to a U-Pick farm (Kelder's is one of my favorites) , it's a must for the family! There's nothing quite like teaching your children where their food comes from, and having them pick it with their own two hands. The beauty of nature and it's bounty is a precious gift!
The end of summer is the perfect time for apple picking, with a variety of apples ripe for choosing. I love to showcase a variety of apples at my Rosh Hashanah meal, passing them around the table with an assortment of honey. It takes apple-dipped-in-honey to a whole 'nother level, especially when you've picked the apples yourselves.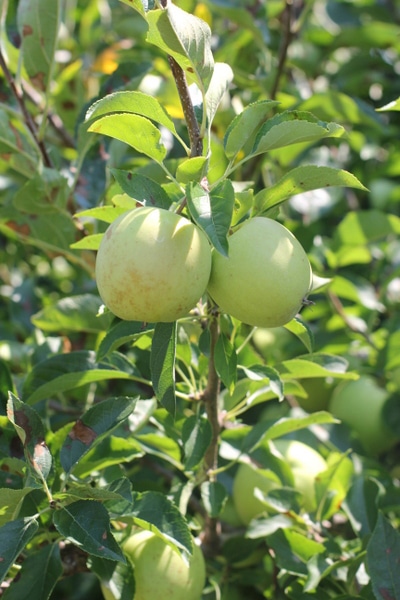 Of course you can also showcase your apples in an apple & honey salad, in an apple and honey tart, in sweet apple turnovers , or even on apple napkins!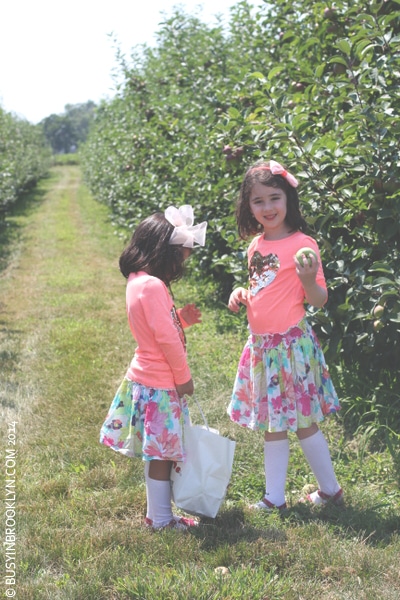 Best of all, you can give some of those hand-picked apples away in a thoughtful gift to teachers, neighbors or friends. If you don't have a cuttlebug machine (why would you?), you can just make the little card by hand – no muss, no fuss!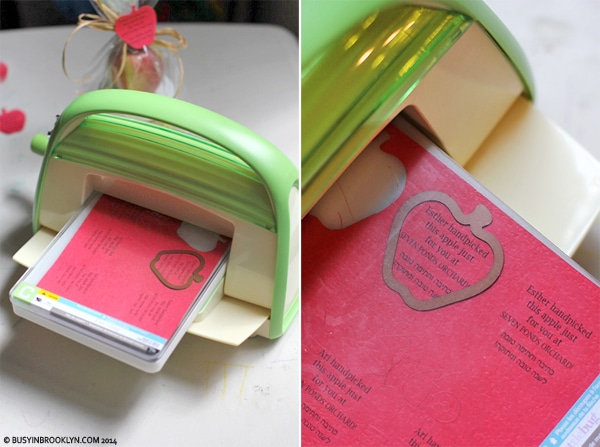 If you're not much of a crafter, and you want to go the easy-way-out, just tie a big red ribbon on a bag of apples, stick in a honey bear and you're all set for a sweet New Year.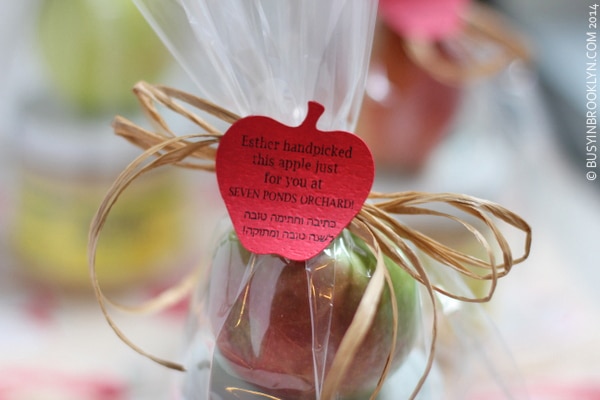 P.S. I'm called dibs on my kid's classes this year – so if you're kid is in the same class, go buy some honey cake! :)
Farm Fresh Apple & Honey Gift
farm fresh apples
creamed honey or any fancy gourmet honey
cellophane bags
raffia
red cardstock
cuttlebug with apple die cut, optional
How To:
Place the creamed honey on the bottom of a cellophane bag and top with a hand-picked apple. Wrap the bag with raffia. Using red cardstock, cut an apple shape by hand or with a cuttlebug machine. Write a personal note and attach to the raffia with double sided table or glue dots.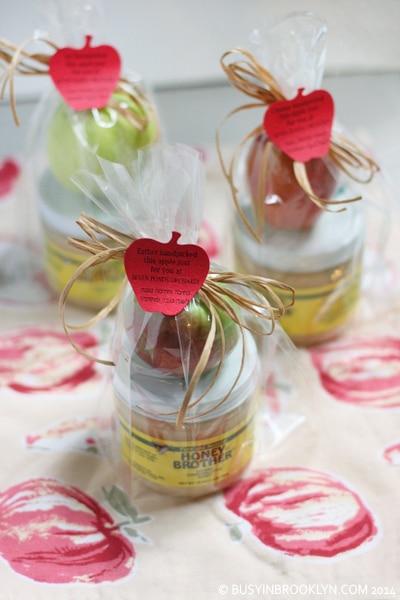 Related Posts:
apple napkins
easy crochet apple trivet
picture perfect teacher's gift
DIY teacher's gift