I can't say enough about Kelder's Farm. This place makes me want to live in the country. And on a farm. And grow my own vegetables. There is so much to do in this place, it's a whole day affair. We happened to be upstate for the weekend, but in my humble opinion, it's worth the drive from anywhere!
Kelder's Farm is a 200 year old family farm in the scenic Rondout Valley. In operation since 1836, the farm offers educational tours, homegrown produce, hayrides, and so much more. It houses a petting zoo, greenhouse, Farmer's Market, as well as many other fun and exciting activities for kids and adults alike.
THE PETTING ZOO
At the Kelder's Farm petting zoo, you'll find cows, goats, sheeps, pigs, chickens, as well as a donkey and an alpaca. You can purchase bags of food to feed the animals or learn to milk a cow. The petting zoo is my husband's favorite part of the farm. He loves to feed and pet the animals while my kids watch in amazement. The goat actually grabbed the entire bag of feed and ate the paper bag!
Always remember to wash your hands after feeding or touching the animals (the farm has a large sink and soap dispenser near the petting zoo).
ACTIVITIES
There are loads of fun activities for the kids to enjoy, not to mention great photo opportunities! My kids love to hop aboard the tractors and train, but you can also go for a hay ride, play mini golf, jump on a huge jumping pillow, or run through corn mazes.
THE MARKET
Kelder's Farm boasts an amazing market with gourmet products like jams, honey, cake mixes, spices and sauces of all kinds. They even make their own bug spray. If you don't want to pick your own produce, you can buy it all at the market too. They also carry an assortment of kosher products including candies, drinks and ice creams. Animal feed and supplies are also available at the market.
Not only does the market carry delicious gourmet food items, it also houses an assortment of antique appliances and supplies. Every corner is filled with another unique and interesting item to look at and admire.
FLOWER PICKING
The farm grows an array of beautiful flowers which you can pick yourselves. My kids had lots of fun choosing their favorites and cutting them from the ground!
U-PICK
Obviously my favorite part about Kelder's Farm is the U-Pick fields where you can pick your own seasonal fruits and vegetables. There is nothing like eating something you have picked from the ground with your own hands. It gives you a whole new appreciation for the food that you eat.
We picked blueberries, red currants, beets, swiss chard, and peas. Unfortunately, the corn was not ready for picking, but they brought in some from a nearby farm so we bought some too. I can't wait to share with you all the great recipes I came up with using my farm fresh ingredients.
Recipes coming soon:
Snap pea, corn and red currant salad
Sauteed swiss chard with shallots and raisins
Roasted beet salsa
Corn soup
The following produce is available for picking this summer:
July: blueberries, beets, greens, carrots, beans, broccoli, onions, squash, cucumbers, red currants, beans, and herbs.
August/September: corn, tomatoes, black raspberries, apples, grapes, herbs, melons, beets, eggplant, greens, carrots, beans broccoli, cabbage, cauliflower, onions, squash, kohlrabi, garlic, potatoes.
Also on premises at Kelder's Farm is a picnic area and restrooms. These are my only gripes about the place. The picnic area oversees some beautiful lush greenery, however, your meal will be disturbed by tons of flies all over your food! The "restrooms" are portable toilets but it is a farm after all, so chalk it up and let it be part of the adventure!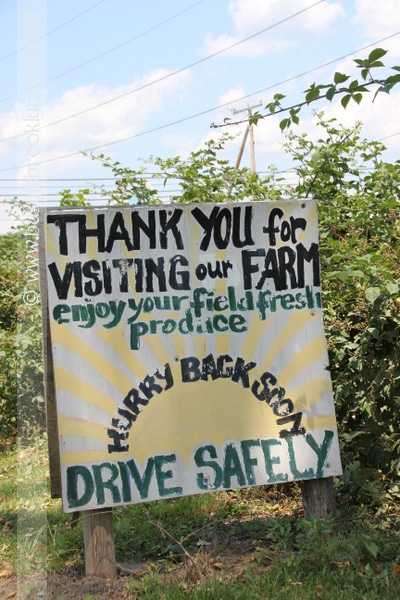 Kelder's Farm & U-Pick
5755 Rt 209
Kerhonkson, NY
Phone: Phone (845) 626-7137
http://www.kelderfarm.com
keldersfarm@aol.com
1 year ago: blueberry corn pancakes