I have a confession to make: I can't spell brocolli. I mean broccolli. No broccoli! Thank G-d for auto-correct because I just can't get it right.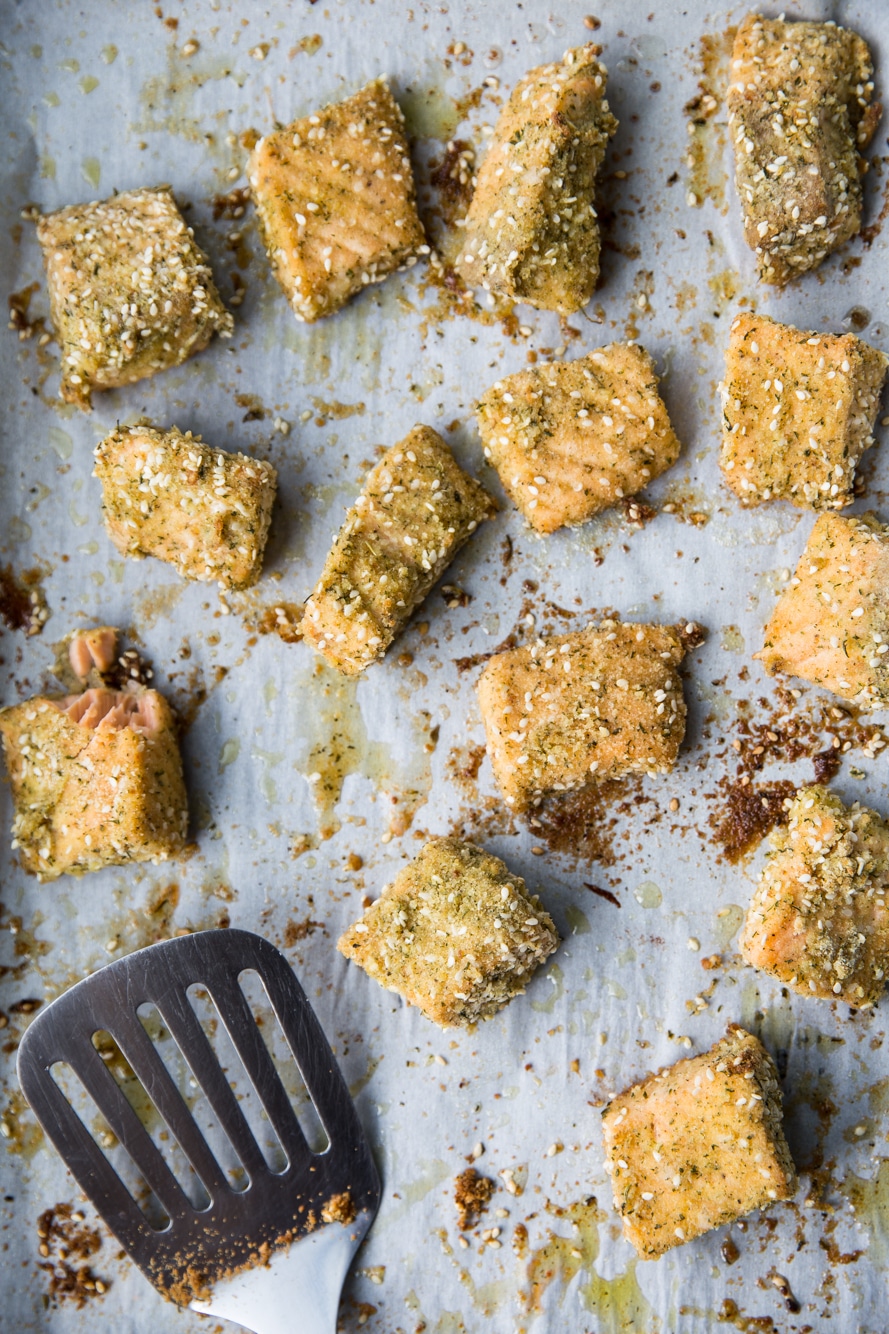 I've always been a good speller but I've got a few mindblocks:
broccoli
nauseous
exercise
It's a good think I don't get nauseous from eating broccoli after I exercise otherwise I'd have 3 typos in the same sentence, ha!

Actually speaking of broccoli, it's one of my favorite veggies, and I can legit eat an entire tray in one sitting! I love it raw, I love it steamed, roasted and stir fried. I'm not even partial to fresh broccoli, the frozen stuff is just fine for my standards, so long as it's thawed properly and not mushy. Mushy brocolli is gross, Mushy brocolli doesn't deserve to be spelled correctly.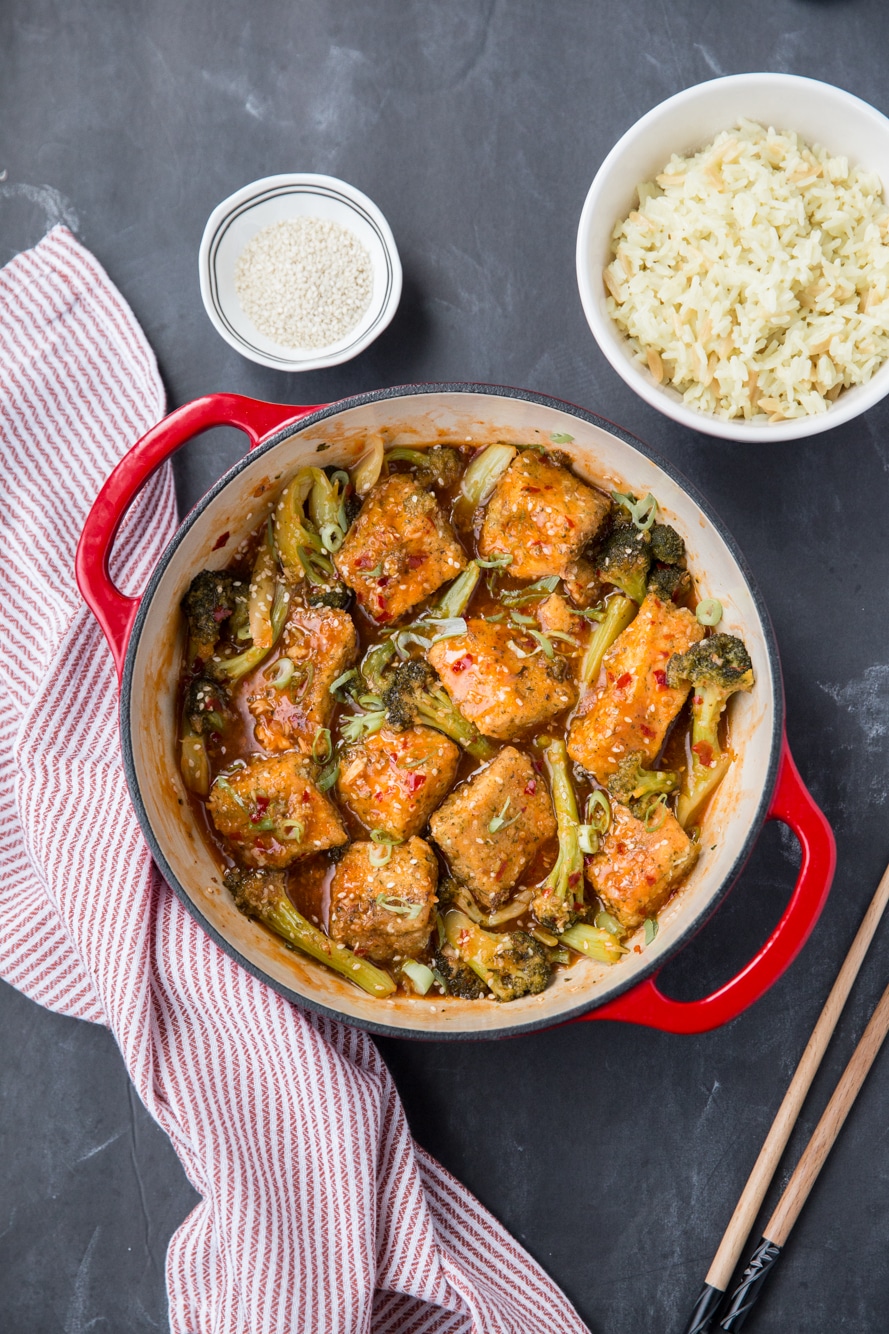 So for all you broccoli lovers out there – thaw your frozen broccoli, never boil it! I like to run the frozen broccoli under cold water just to lightly thaw and then stir fry over high heat. That's it. Perfectly tender broccoli every time.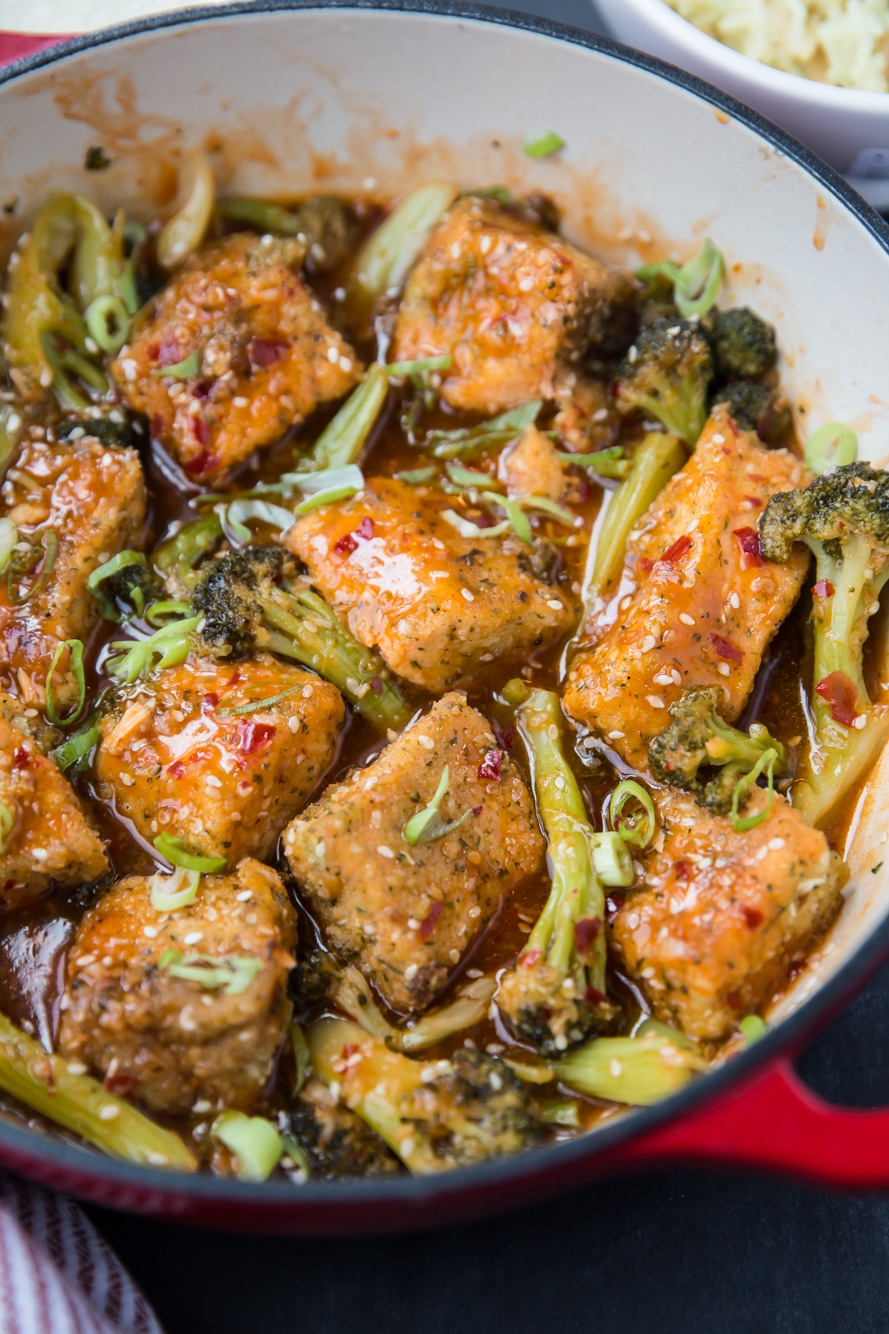 Sweet Chili Broccoli Salmon
olive oil cooking spray
2 lbs. skinless fillet of salmon, cut into cubes
2 eggs, beaten
salt and pepper, to taste
1 cup flavored breadcrumbs
3 tbsp sesame seeds, plus more for garnish
24oz. frozen broccoli florets
1 tbsp grapeseed oil
13oz. bottle sweet chili sauce
1 scallion, thinly sliced
prepared rice, for serving
Method:
Preheat oven to 425 degrees. Line a baking sheet with parchment paper and spray with olive oil cooking spray. Set side.
Place eggs into a small bowl and season with salt and pepper. Place breadcrumbs in a second bowl and mix with sesame seeds.
Dip the salmon cubes in eggs and breadcrumbs and place on baking sheet. Spray generously with olive oil cooking spray. Bake for 15 minutes.
While the salmon is cooking, place the broccoli florets in a strainer in the sink and run water over it until mostly thawed. Pat dry.
Heat oil in a skillet and stir fry the broccoli over high heat until tender. Add the sweet chili sauce to coat.
When ready to serve, add the salmon to the broccoli and coat completely with the sauce. Garnish with scallions and serve with rice.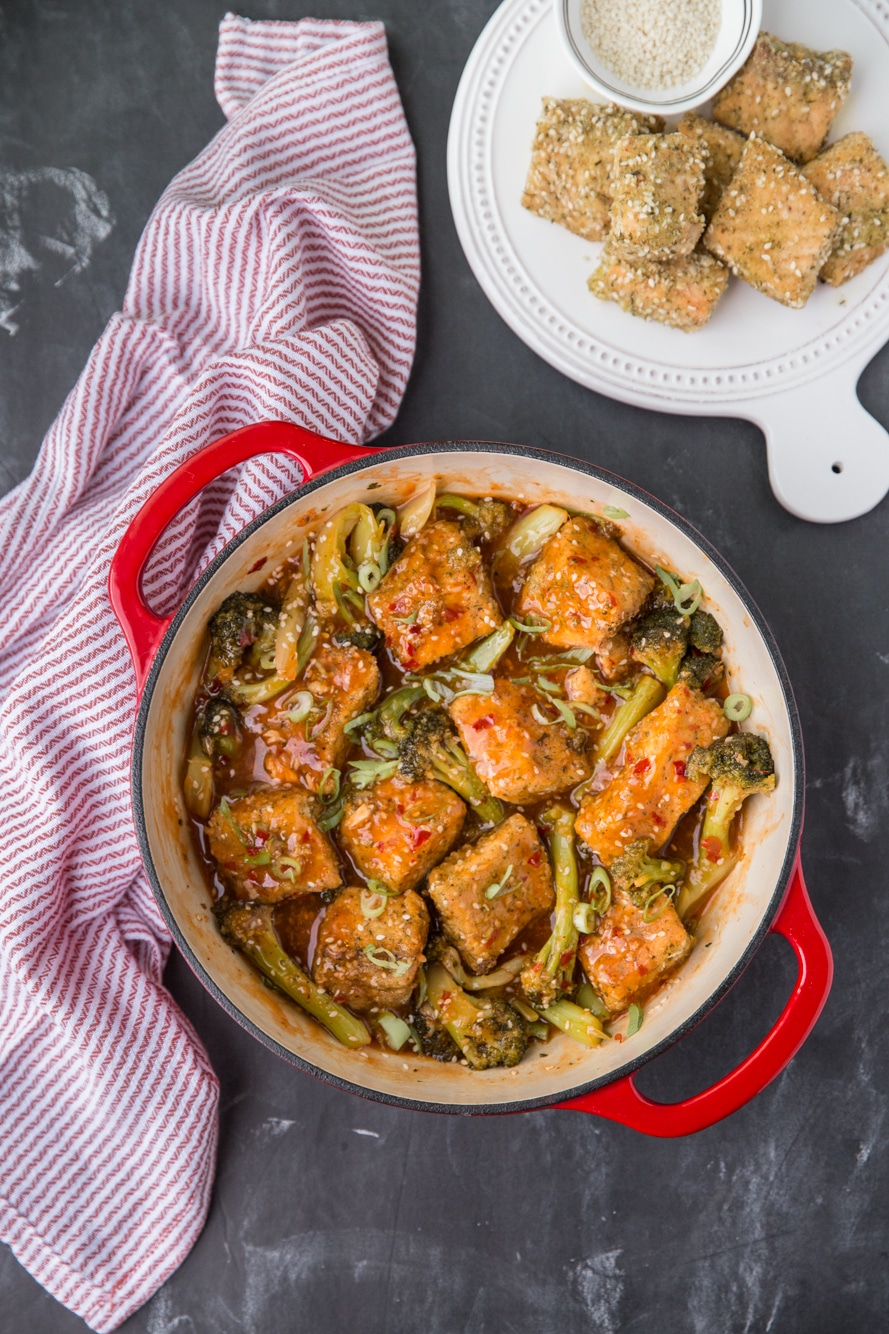 Related Recipes:
sweet chili salmon with wasabi crust
broccoli parmesan poppers 
fish tacos with broccoli slaw