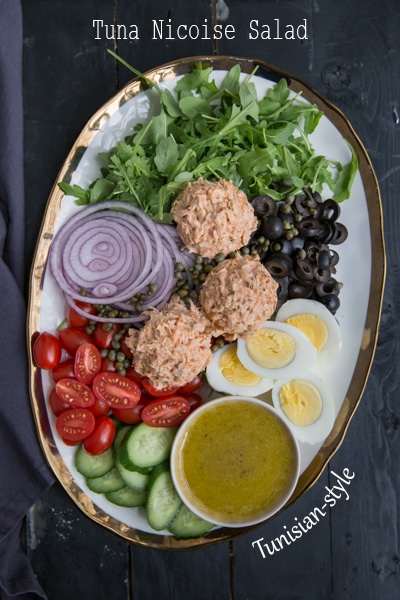 Early followers of my blog will remember my South Beach Diet days, and if you've been following for the last few years, my Whole30 phase. Yes, I've been dieting my entire life, I can write a book on it (oh wait, I did!).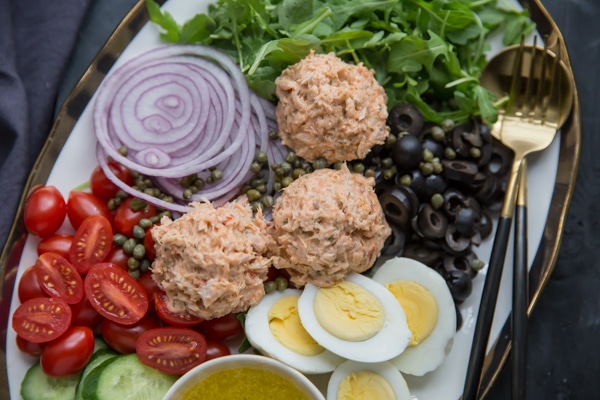 Since I had my last baby, over two years ago, it's been about food freedom for me – and for a few reasons. Firstly, I decided I didn't want to live my life on a diet anymore, and I wanted to be able to enjoy food and be OK with it. I did put on some weight, which is what will happen if you're in my industry and you just let yourself go – but I accepted it and decided that I would learn to love my body at any size.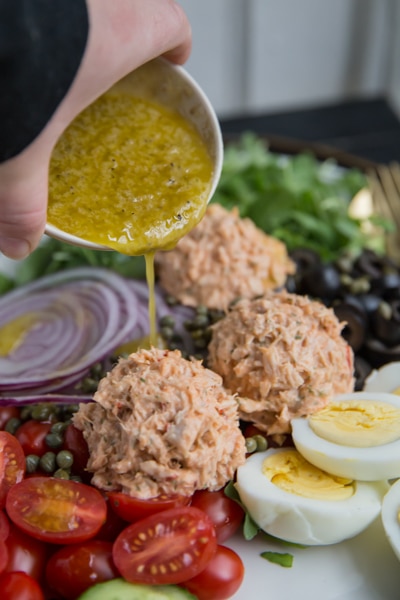 From a recipe testing perspective, because I was working on my cookbook, I didn't want my palate to be off, which is what will happen if you're on a diet that restricts sugars or carbs. After a few rounds of Whole30, everything tasted cloyingly sweet to me and if you're developing recipes for a cookbook, that can be a problem. I remember testing this recipe during my Whole30 (tasting it and spitting it out!) and when I made it several months later for a Shavuot cooking class, I found that it really needed more sweetener (recipe has been adjusted!). If you're testing recipes for a living, you need to appeal to the average palette, so a diet can really throw things off. That's another reason I decided to let myself go and not be restrictive.
I started following a lot of body-positive Instagram accounts and really tried to work on being comfortable in my larger size, but if I'm being honest, I just didn't feel like myself. I was self conscious, uncomfortable behind the camera, and going shopping left me feeling totally depressed. Physically, I felt tired, lacked energy and just wasn't motivated to make a change.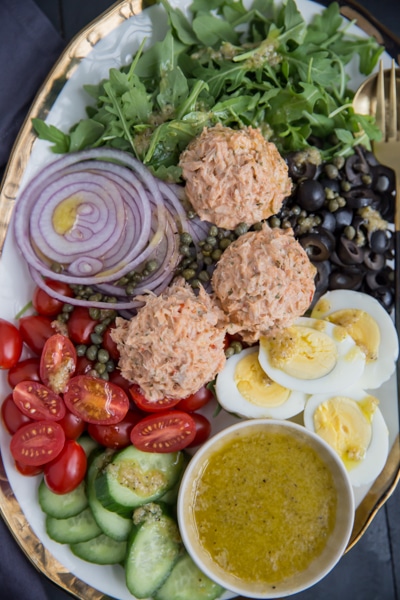 This year, on my 38th birthday, I looked in the mirror and decided it was time to make a change. Either accept and love myself at any size, or change that size to one that would make me more comfortable in my skin. I was done with the yo yo eating, and I just wanted to gain back control. For me personally, I don't do well with intuitive eating or mindfulness, I need a strict regimen otherwise I don't keep to it. So the day after Chanukah, I took the diet plunge and went keto. No excuses, no back and forth on which diet to choose, just jumping right in without thinking, and it's the best thing I could have done. I shared it on Instagram so that I would hold myself accountable, and I've been going strong for two weeks (although it already feels like months!). It's amazing how long a day can feel when you're watching everything you put in your mouth!!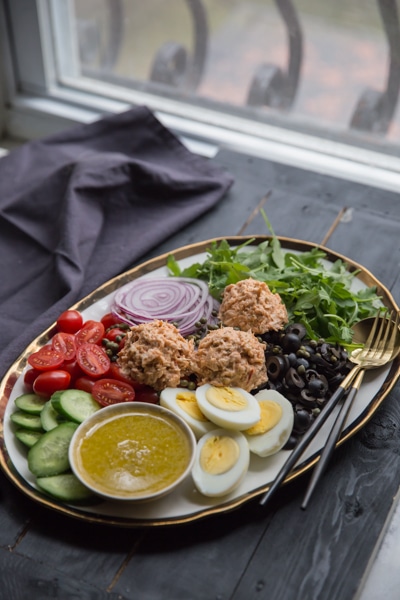 It scary to put yourself out there today. Someone recently told me that we live in the "offended" generation and it's so true. It's like we're all tiptoeing around each other because we might say the wrong thing. Well to all the diet-shamers out there who aren't OK with people going on a diet, here's what I believe and I'm sticking to it: I reserve the right to feel comfortable in my own skin, and it's no one elses right to tell me if I should lose weight, or if I should accept my body the way it is. It is MY body and it is MY right to make that choice. Yes, I've gone keto – because I want to feel healthy again and be healthy again and I want to be able to like what I see in the mirror, and there's no shame in that.  This, to me, is true food freedom. The freedom to make your own choices about the foods you eat, and weighing those choices in a conscious way.
I'm so excited to share this delicious recipe that I came up with last week for my keto-approved lunch. I went a little overboard with the tomatoes, but I'll get there!
Tunisian-Style Tuna Nicoise Salad
1 pkg arugula
3 hard-boiled eggs, halved
1-2 cups grape tomatoes, halved
2 Persian cucumbers, sliced
1 red onion, thinly sliced
1/2 cup sliced black olives
1/4 cup capers, optional
harissa tuna, recipe follows
preserved lemon dressing, recipe follows
Method:
Spread the arugula out on a platter. Add eggs, tomatoes, cucumbers, red onion, olives and capers. Top with scoops of harissa tuna and drizzle with preserved lemon dressing before serving.
VARIATION: if you're not watching your carbs, feel free to cook up some red-skinned potatoes, slice and add to the salad.
Harissa Tuna:
1 can tuna packed in water, drained
3 tbsp mayo
2 tsp harissa
1 tsp dried parsley
Juice of 1/2 lemon
salt, to taste
Add all ingredients to a bowl and stir to combine.
Preserved Lemon Dressing:
1/2 c olive oil
2 tsp minced preserved lemon peel
1 clove garlic, minced
Juice 1/2 Lemon
1/2 tsp cumin
1 tbsp honey, optional
salt and pepper, to taste
Add all ingredients to a container and shake vigorously until creamy.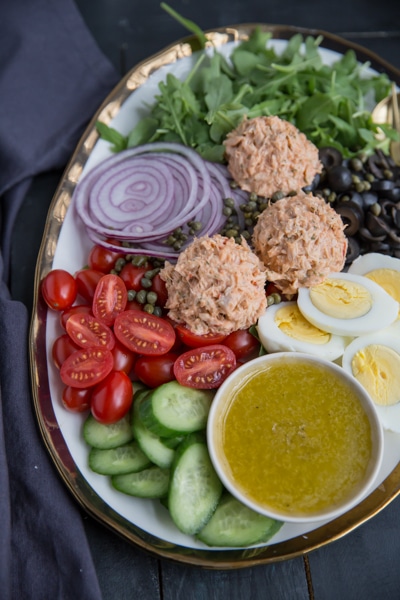 Related Recipes:
harissa roasted chicken
harissa whipped feta with za'atar eggplant chips
cauliflower nachos with harissa cheddar sauce
Greek salad with feta croutons