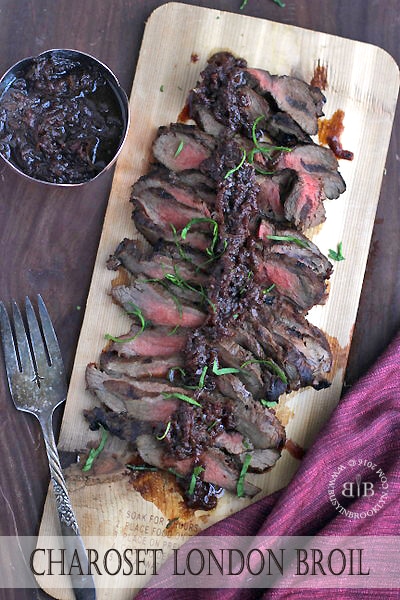 If you follow me on Instagram, you probably know that I recently spent a couple of days in Miami. Aside from my (almost) daily breakfast at Zak the Baker, I made sure to head to Sarah's Tent, a kosher grocery in Aventura. Sarah's Tent is a well stocked market with a great deli, but that's not what I went for. I went for the Israeli imports, specifically, kosher Lotus Biscoff spread, also known as speculoos or cookie butter.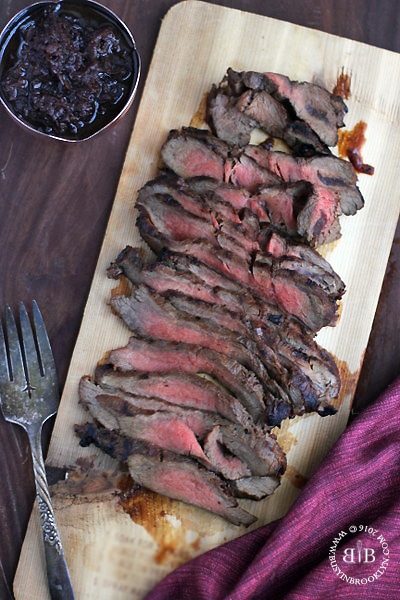 If you fly Delta, you may notice that they give out individually wrapped biscuit cookies made by Lotus, but sadly, I always pass on them and go for the kosher pretzels. El Al, however, offers up the Israeli-manufactured version of the biscuit, which is, in fact, kosher. I went through my kosher speculoos phase a little while back when my local kosher supermarket carried the biscuits (which I turned into these buns, these pancakes and this party mix), but I've since moved on to the spread – which is the most decadent cookie butter of your dreams – and is pretty hard to get your hands on with a kosher certification. I once made my husband travel all around Jerusalem to bring me home a prized jar, and I savored that butter like no ones business, one spoon at a time!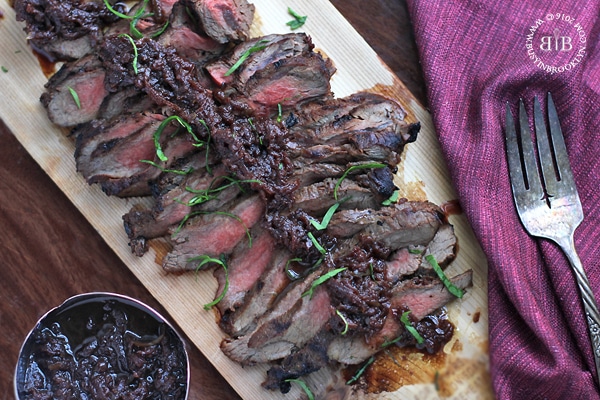 BUT – back to the recipe at hand. As I was strolling through the aisles of Sarah's Tent, I noticed a jar of Israeli-made charoset and I was intrigued. As an Ashkenazi, I had never tasted the "real" stuff, made with dates, apples, walnuts and wine. I brought home a jar and sadly, I was quite disappointed with the flavor. It was sitting in my fridge last week as I rummaged through, looking for ingredients to make my london broil – and then it hit me. Why not marinate my meat in it, with some red wine, and make a Charoset london broil. Alas, the beef came out of the oven smelling divine, but I did not like the flavor. Putting a condiment that I did not like on it's own on beef, only made the beef taste like the jarred stuff – and well, it was just off. But the idea was a strike of genius! I had posted a photo of the meat on Instagram (if you don't follow my Friday food fests, you must!), and requests for the recipe started pouring in! So, I decided to come up with a homemade variation on the Charoset London Broil idea, and the results couldn't have been better!
The meat marinates in a mixture of traditional charoset ingredients of red wine, walnut oil (in place of walnuts), silan or date honey (in place of dates), some grated apple and a pinch of cinnamon. After I cook up the meat perfectly medium-rare, the marinade gets cooked up thickened and tastes just like – you guessed it – charoset! This delicious Passover dish is a must, whether your Sephardic or Ashkenazi (like me!). Give it a try!
Charoset London Broil
1 1/2-2 lb. london broil, shoulder blade cut (see note)
1/2 cup dry red wine
1/4 cup walnut oil
1/4 cup + 1 tbsp silan (date honey), divided
1 apple, grated (I used Granny Smith)
1/8 tsp cinnamon
1/2 tsp coarse black pepper
Kosher salt and freshly ground black pepper, to taste
Method:
In a ziploc bag, combine the wine, oil, 1/4 cup silan, grated apple, cinnamon and black pepper. Add the london broil and marinate for 3-6 hours. Remove from the marinade (try to get off as much of the grated apple as possible) and reserve.
Season the london broil with salt and pepper on both sides and broil on high for 8 minutes on the first side and 5 minutes on the second side (for medium rare). Rest for 10 minutes and slice thinly against the grain.
Pour the reserved marinade into a small saucepan, add a tbsp of silan and bring to a boil. Reduce the heat and simmer for 20-30 minutes, until thickened.
NOTE: London Broil is not an actual cut a beef, but rather a cooking method. The method is to marinate the beef and grill or broil over high heat. Since london broil can be cut from different parts of the animal, I prefer the butcher cut, which is cut from the shoulder blade. If you use a different cut, cooking results may vary.
VARIATION: For a smoother charoset sauce, puree the sauce until smooth (after cooking).
SUBSTITUTIONS: If you can't find silan, you may use honey instead. You may also use grapeseed oil (or any lightly flavored oil) instead of walnut oil.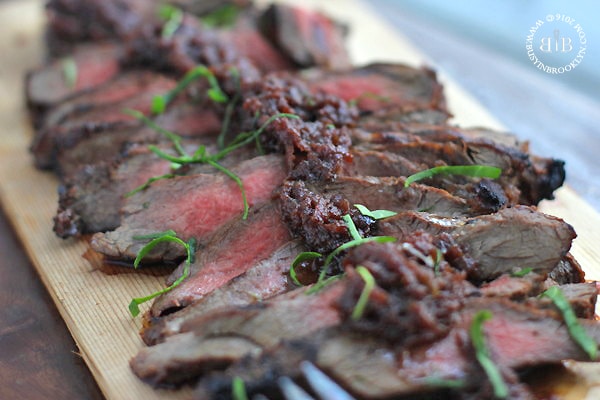 Related Recipes:
"everything" london broil with red wine reduction
French roast with dried fruit
Kosher meat guide: cuts and cooking methods