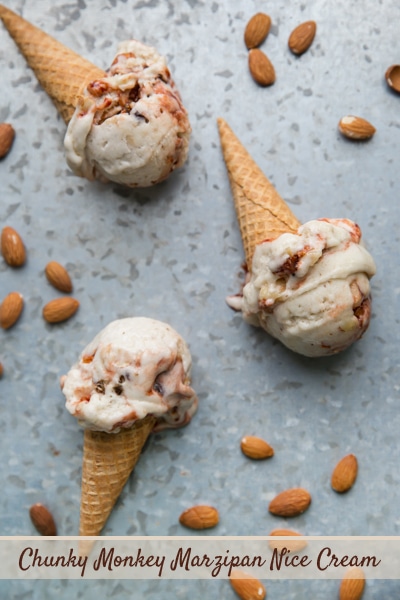 Baby I'm back and it feels SO GOOD!! I finally found my blogging groove again and I've been cooking and shooting so much – not because I felt pressured, just for the sheer joy of it. It reminds me why I started the blog in the first place, and made me realize just how much I've missed it.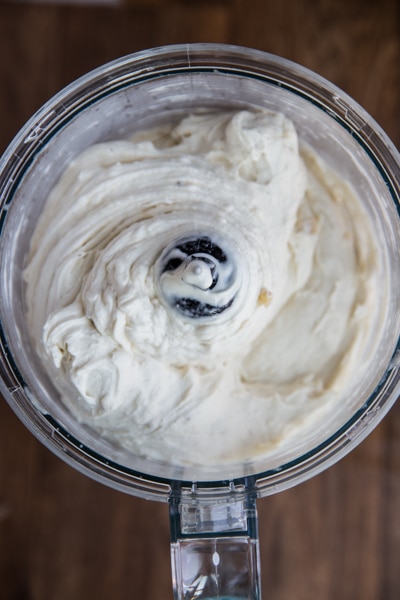 This recipe came to me one night this week, and I literally couldn't sleep thinking about it! How it would taste, what dish I could use for it and how I would shoot it. It was inspired by one of my first smoothie experiences – back in the days when smoothies weren't that popular. It was the banana, date, milk and honey smoothie from Bissaleh, the Israeli restaurant that gave me my first taste of Israeli cuisine when I was just a teenager. I'd order the drink – ice cold – whenever I would go, and it was just. so. freakin. good. Come to think of it, it's the place that got me hooked on dates too. And sachlav. And malawach. And everything in between.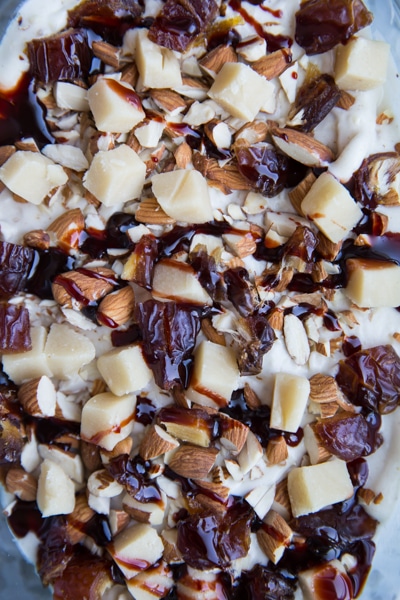 Call it the Middle Eastern take on chunky monkey – a classic banana ice cream filled with chocolate fudge and walnuts. Truth be told I've never actually HAD chunky monkey ice cream, and banana flavor wouldn't normally be my thing. But nice cream is another story. If you've never made it, it's basically the best ice cream hack of all time – blending frozen banana chunks until it's the consistency of smooth-as-butter soft serve. And it's pretty darn good too. Add some dates, almonds, marzipan and silan and you've got yourself a marriage of flavors that is pretty addictive. The fact that it's good for you? that's just a cherry on the top.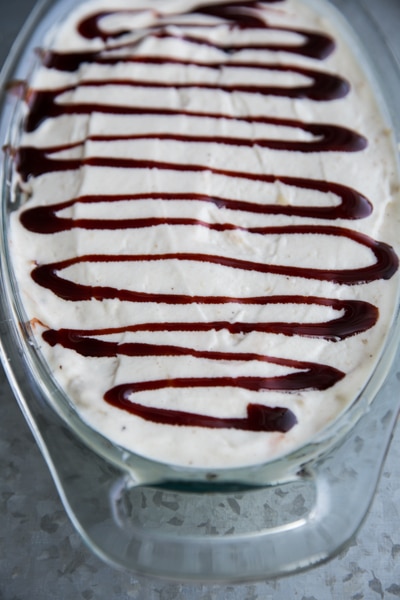 Now I know marzipan is one of those love it or hate it ingredients. Personally, I used to hate it growing up, but when I married a rainbow-cookie-lover, it slowly grew on me. My kids are huge fans of rainbow cookies too, so I had to come around.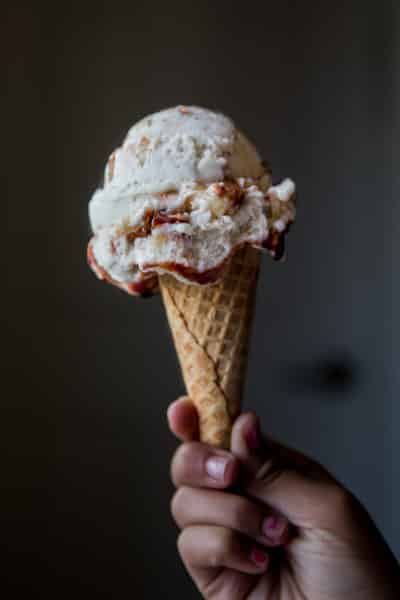 Normally when I think of marzipan desserts, I imagine using almond extract for that intense flavor, but when Molly Yeh put chunks of store-bought marzipan into her biscotti in her cookbook, Molly on the Range, I started looking at marzipan in a new way. She also got me hooked on using the stuff instead of fondant for easy cake decorating (like in this cake!). Basically the stuff is magic.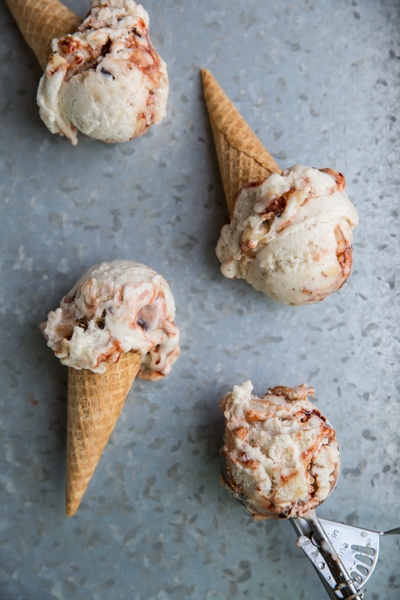 Marzipan, like rosewater, is an acquired taste, so if you're not a fan, no worries, you can just sub chocolate chunks in this recipe. You can also do a lot of other substitutions like candied almonds instead of roasted ones, other nuts of you choice, or figs instead of dates. Basically you can customize this however you like and it'll still be delicious.
And you know what? If you don't like bananas, just go ahead and fold the ingredients into some softened vanilla ice cream. How good would that be? Or just stuff some marzipan into a pitted date. Or into your mouth. You can't really go wrong with that.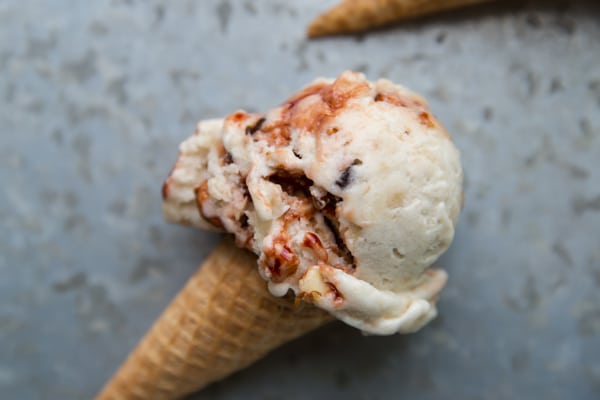 Are you a fan of marzipan? What are some of your favorite nice cream flavors? Share them with me in the comments below!
Chunky Monkey Marzipan Nice Cream
4 ripe bananas
4 oz. marzipan, chopped
4 medjool dates, pitted and chopped
1/3 cup salted roasted almonds, chopped
silan
Method:
Slice the bananas and place in the freezer overnight or until frozen solid. Place the banana slices in a food processor and blend until creamy. Spread half of the banana mixture into a baking dish and top with marzipan chunks, chopped dates and chopped almonds. Drizzle with silan. Top with remaining banana mixture and drizzle with additional silan. Freeze until solid.
VARIATION: If you don't like marzipan, use chocolate chunks instead. You may also use candied almonds instead of roasted almonds or figs instead of dates.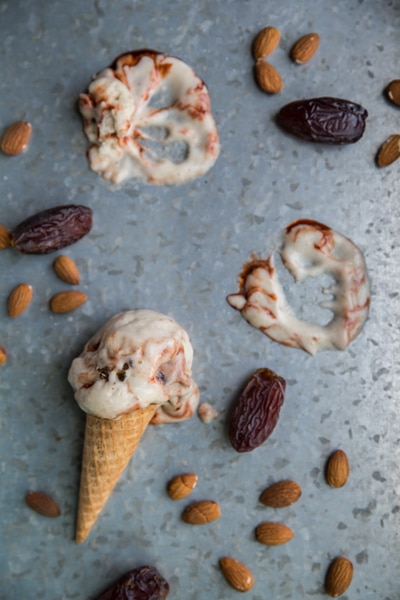 Related Recipes:
marzipan biscotti
marzipan date truffles
nutella banana ice cream
banana nut milk & honey smoothie
date and almond hamantaschen