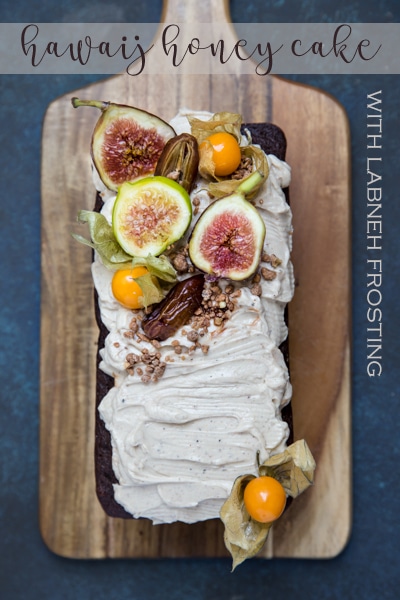 If you are lucky enough to own a copy of Millennial Kosher, chances are you are one of hundreds who has made my hawaij garlic confit a staple on their Shabbos table. I for one can not get through the weekend without the intoxicating smell of hawaij wafting through my home. And my challah can't live without dipping into the fragrant oily dip.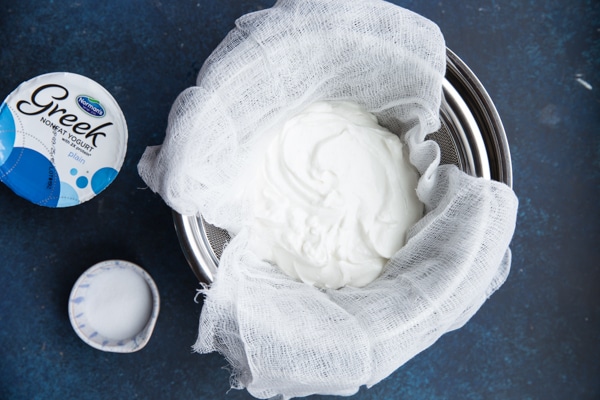 I'm proud to have introduced so many people to one of my favorite spice blends – a Yemenite curry that is famous for it's use in chicken soup. What many don't know, however, is that there is also a sweet version of hawaij, traditionally used for coffee. Since many honey cakes incorporate coffee into the batter, I figured that spicing up the cake with some hawaij for coffee was the perfect way to introduce the sweet side of the Yemenite spice.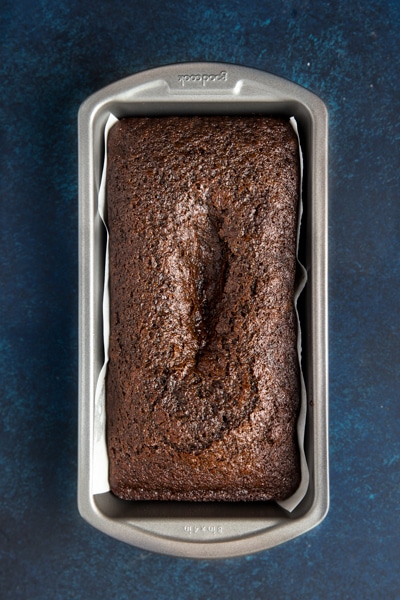 Besides for the fragrant spice blend, I also incorporated one of my favorite Israeli ingredients – silan or date honey. It's interesting to note that when the Torah speaks of Israel being the "Land that flows with milk and honey", it is actually referring to date honey. There is nothing quite like dates from the shuk in Israel, and silan has become a much-loved ingredient in my house. It works both in sweet and savory applications (try it over pargiot!) and it's delicious when paired with tahini.
Now lets talk about the other unique component of this amazing recipe – the frosting! If you'd never tried making labneh before, it's so much easier than it seems! Labneh is the Israeli cream cheese – light and creamy with a healthy dose of tang. I'm personally not a fan of classic American cream cheese, so it's all about the labneh for me!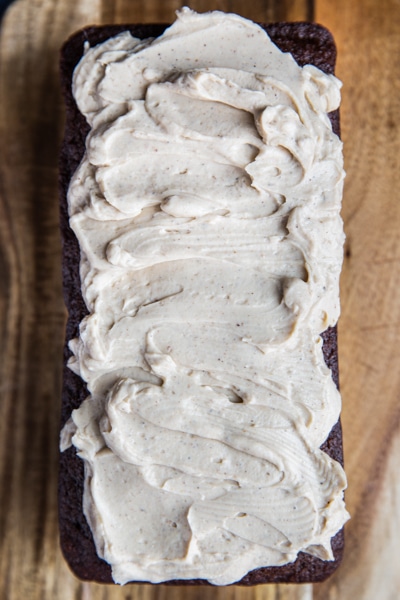 Labneh is extremely versatile – it can be rolled into balls and marinated in olive oil with different spices, drizzled with some olive oil and za'atar for dipping pita, or made into a sweet frosting with some added hawaij to perfectly compliment this breakfast loaf!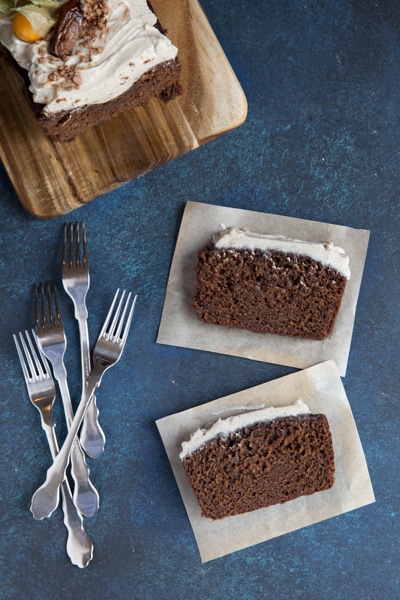 I am totally obsessed over how this recipe came together! The cake is crazy moist, nothing like that dry honey cake we all dread. The hawaij adds just enough spice, but nothing over the top, and the creamy frosting adds a nice tang to balance out the sweetness of the cake.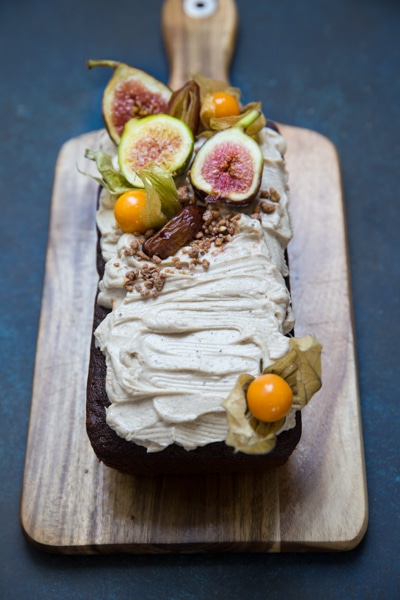 My favorite part about this cake though, was decorating it!! I had a vision for incorporating my favorite seasonal fruit – figs – and I just love how it came out! Feel free to play around with fresh pomegranate, honeycomb, cinnamon sticks and other fun toppings to make the cake your own.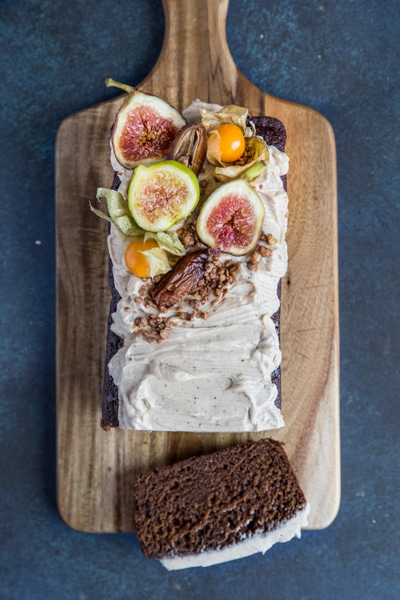 I always say I'm not a baker, but this recipe helped me realize that even though I don't like the science of baking, there is still so much room for creativity and if I can get around the technicalities, I can create a masterpiece.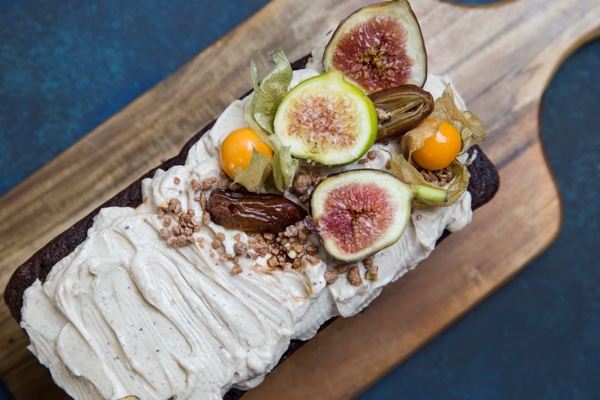 Here's to a New Year of trying new things, delicious eats and sweetness all around!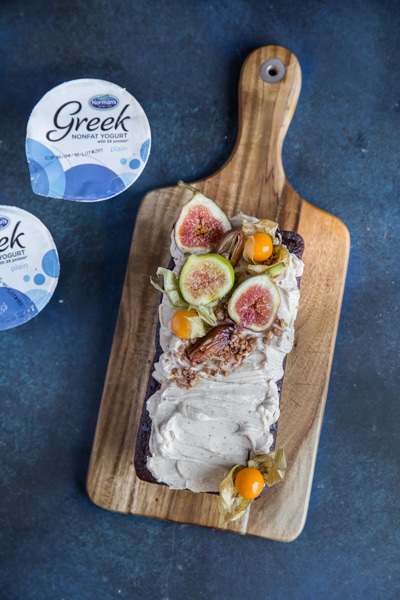 Hawaij Honey Cake
1 cup flour
1 tbsp cocoa powder
2 tsp hawaij for coffee, recipe follows
1/2 tsp baking powder
1/2 tsp baking soda
1/2 tsp kosher salt
1 egg
1/2 c sugar
1/4 c oil
1/2 c silan (may sub with regular honey)
1/2 cup warm water mixed with 1 tsp coffee
fresh figs, gooseberries, and dates, optional, for decorating
Method:
Preheat oven to 350 degrees. Line a loaf pan with parchment paper and spray with cooking spray.
In a large bowl, combine the flour, cocoa powder, hawaij, baking powder, baking soda and salt. Whisk until incorporated. In a separate bowl, mix the egg, sugar, oil, honey and coffee until creamy. Pour the wet ingredients into the dry ingredients and stir until a batter forms. The batter will be liquidy.
Pour the batter into the loaf pan and bake for 35-40 minutes, or until a toothpick inserted comes out clean. Cool completely.
Cover the cake with a layer of parchment paper and foil and rest overnight. Frost and decorate, if desired, before serving.
Hawaij for Coffee

1 tbsp cardamom
1 1/2 tsp ginger powder
1/2 tsp cinnamon
1/4 tsp cloves
Method:
Add ingredients to a small bowl and stir to combine.
Labneh Frosting
2 6oz. containers Norman's plain Greek yogurt
1/4 tsp kosher salt
1/2 stick butter, softened
1/2 cup brown sugar
1 tsp hawaj for coffee
2 cups powdered sugar
1/4 tsp vanilla
Method:
Line a fine mesh strainer with 2 layers of cheesecloth and set over a bowl. Mix the yogurt with salt and place into the cheesecloth. Fold the cheesecloth over the yogurt and cover with a plate and a heavy can or jar. Place in the refrigerator for 24 hours.
In a large bowl, beat the butter and brown sugar until creamed. Remove the bowl from the fridge and scoop out the thickened yogurt into the mixing bowl, beat very lightly to incorporate – do not overmix. Add in the hawaij, powdered sugar and vanilla and stir with a spoon until a creamy frosting forms.
Refrigerate the frosting until you are ready to serve. Frost and serve.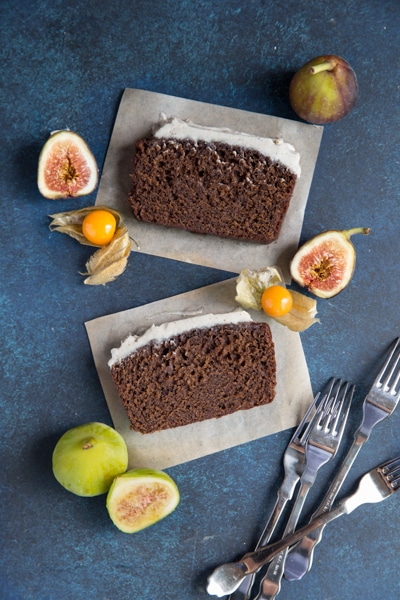 This post was sponsored by Norman's. All opinions are my own. 
Related Recipes:
parsnip honey cake with cream cheese frosting
honey cake with caramelized apples
bourbon honey cake balls