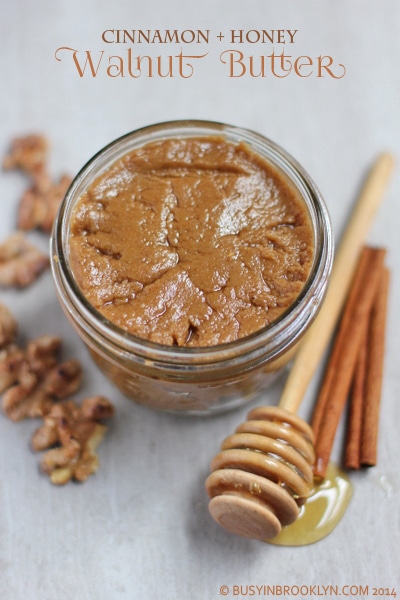 It feels like forever since I've posted real recipes! I've been so busy with the ebook, cooking demos and traveling abroad that I haven't had a chance to really get in the kitchen. Luckily, I have a few recipes that I've been saving for days like these, and I'm finally digging them up.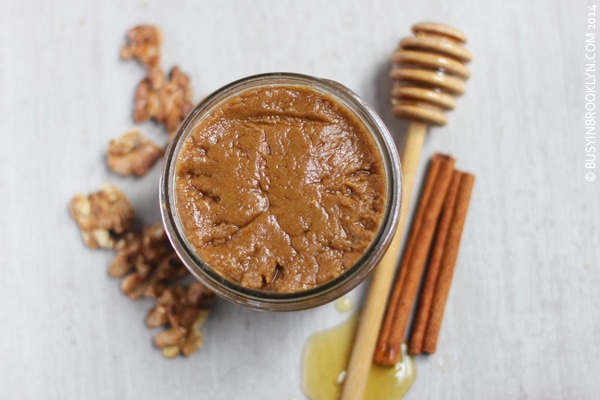 Making your own nut butter is a lot easier than it looks. And the possibilities are endless! Almond butter, peanut butter, pecan butter, hazelnut butter (hello nutella!)….there are so many to choose from! Some people opt to soak and dehydrate their nuts before processing (it makes it easier to digest, improves the flavor, and removes bitterness), but that just takes the easy out of it! I go the quick route – blend, blend and blend some more until they go from piecey to mealy to ground to creamy…yummy! Stay tuned for the perfect compliment to this butter – banana oat pancakes, coming to the blog next week!
Cinnamon Honey Walnut Butter
7 oz. raw walnuts
1/2 tsp kosher salt
2 tbsp honey
1 tsp cinnamon
Method:
Preheat oven to 400 degrees. Toast the walnuts for 3-5 minutes, until fragrant. Be careful not to let them burn! Set aside to cool. Place walnuts in a food processor and blend until mealy. Scrape down the sides and continue to process until creamy and smooth. Add salt, honey and cinnamon and blend until incorporated. Store in an airtight container in the fridge.
VARIATION: use maple syrup instead of honey or add melted chocolate.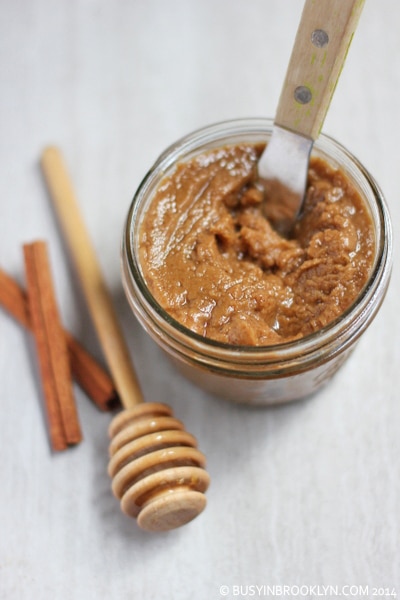 Related Recipes: sugared almonds