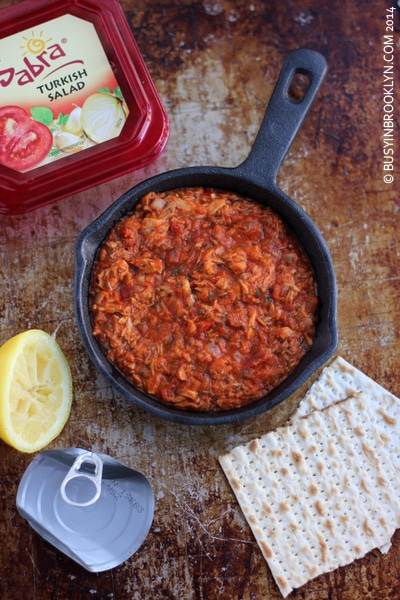 When I was growing up, my brother would often buy Israeli-Style tuna from the prepared salad section in the supermarket. He'd come home with his little black bag of tuna and fresh bread, and I'd look at him oddly while he ate the weird concoction of tomato-smothered tuna for lunch. Tuna was suppposed to be mixed with mayo and squeezed between a slice of fresh tomato and lettuce on some freshly baked bread. It wasn't a salad, unless you added some fresh cucumbers and dill, and it surely wasn't a dip, right? Wrong.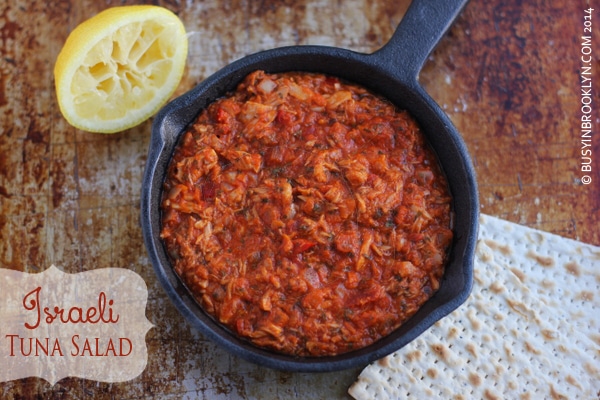 One day, I was digging through the fridge looking for something to eat when I spotted some leftover  Israeli style tuna. I had no patience to prepare something from scratch so I decided to give it a try. One spoon and the rest is history – I was an Israeli tuna salad convert! I had always wanted to try making my own, but I wasn't quite sure what they put into it. When Sabra sent me over a bunch of samples of their Kosher for Passover line, including caponata, matbucha and turkish salad, I decided to test it out with their already delicious dips. I knew I hit the nail on the head when one taste transported me back into my mom's kitchen, sneaking some of my brother's tuna dip.
This recipe makes the perfect Passover lunch when served alongside some crispy matza. Head on over to Joy of Kosher for the recipe!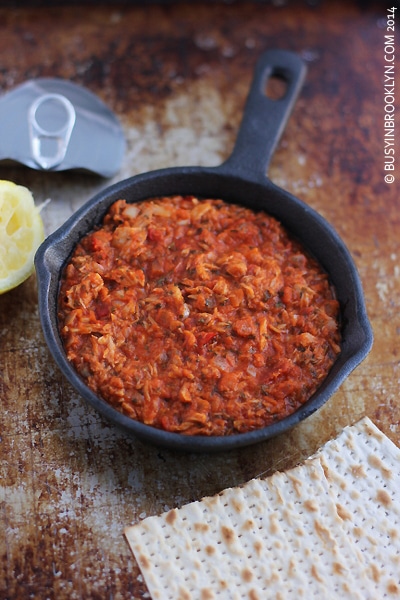 But wait, there's more! Not only did Sabra develop an amazing selection of Kosher for Passover dips that taste just as good (or better!) than the chometz variety – they're also sharing the love with an amazing contest! All you have to do to win a $200 gift card is show and tell Sabra what you're eating and who you're eating it with. Take pictures of your food or family and friends at meal time and post on Facebook, Twitter or Instragram with the hashtag #ShareSabra for a chance to win.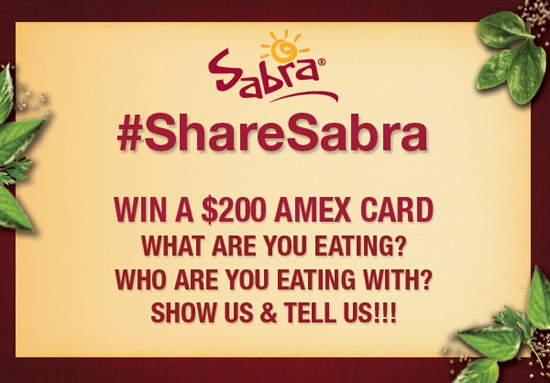 This post was sponsored by Sabra.
Related Recipes:
tuna salad with a twist
baked portobello shakshuka with Sabra matbucha
Kosher for Passover egg salad dip (mock chopped liver)