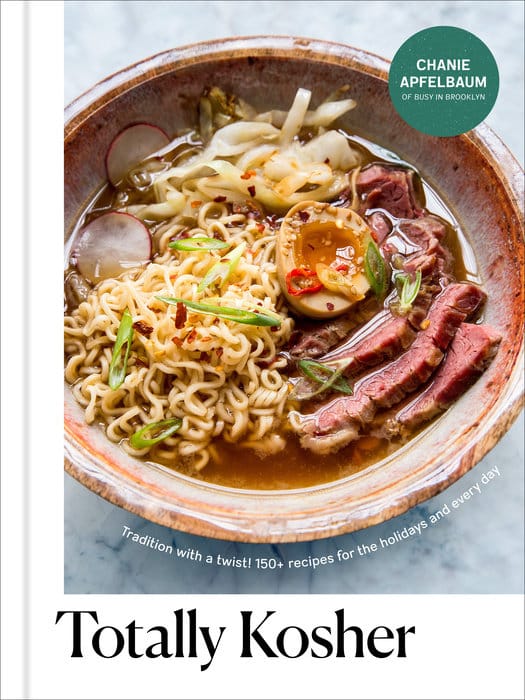 Amazon
Barnes & Nobles
Book Depository (free delivery worldwide!)
Books A Million
Bookshop.org
Hudson Booksellers
IndieBound
Penguin Random House
Powell's
Target
Walmart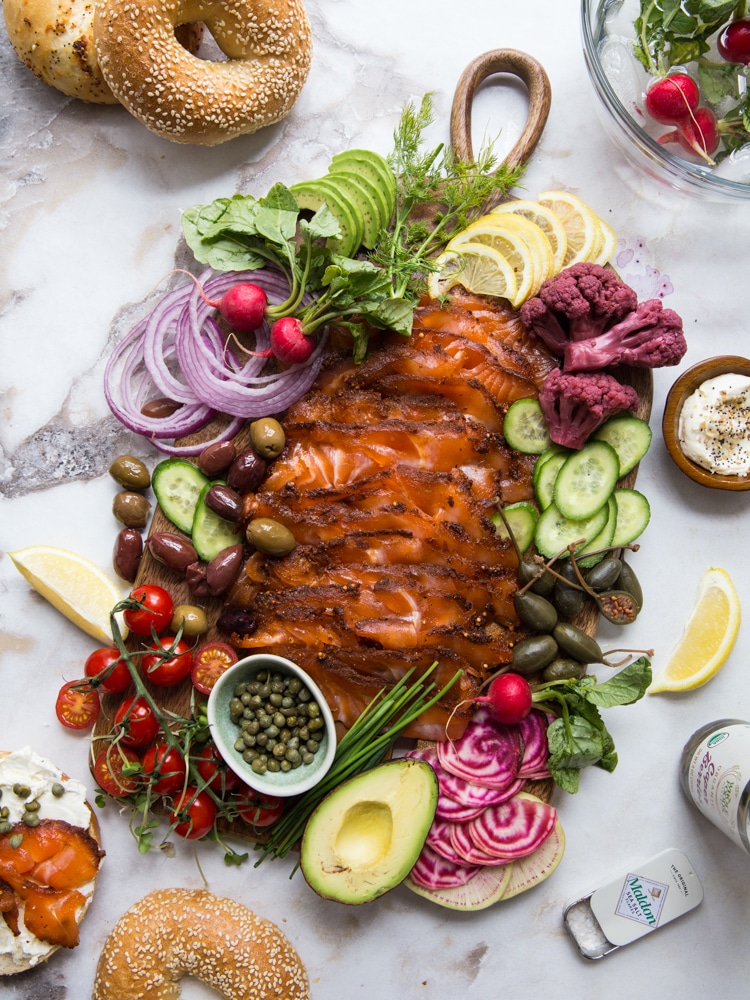 Pastrami-Style Gravlax
Oh my goodness. I cannot believe we are here. Cookbook #2, the one I swore I would never write, is very much alive, and more beautiful than I could have ever imagined! After all the blood, sweat and tears that I put into writing Millennial Kosher, which was released back in 2018, I was determined to never do it again! Don't get me wrong, Millennial Kosher was more successful than I could have every imagined, topping the charts at #221 on Amazon and already in it's 6th printing! But like after every baby, I needed a breather, and the cookbook fever set in again! So here. we. are.!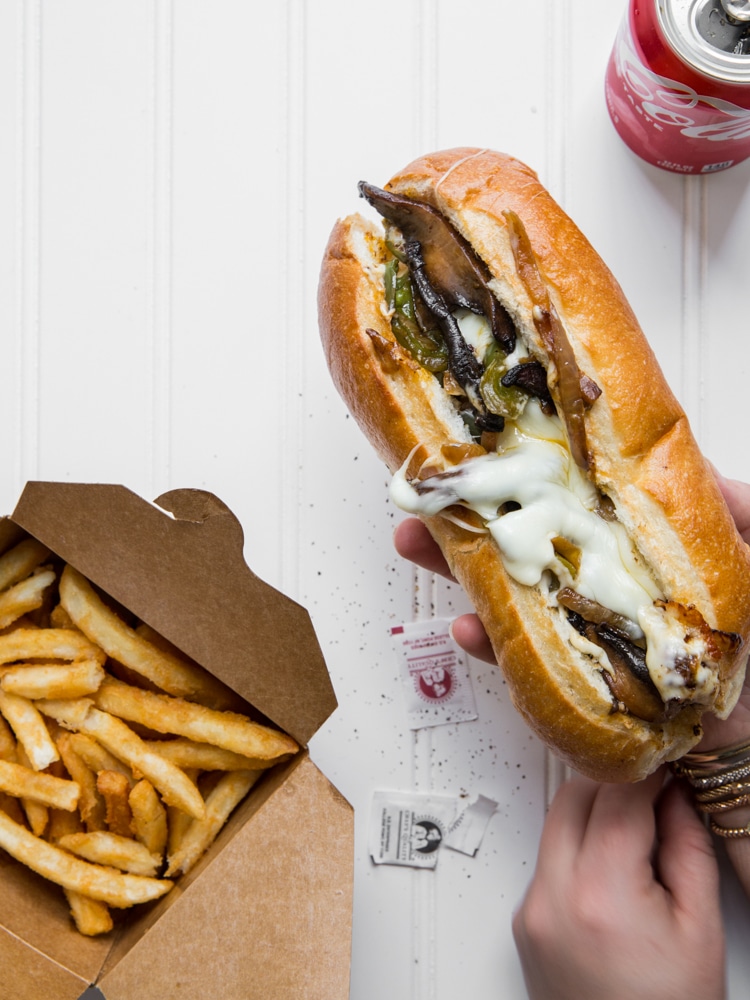 Philly Cheesesteak
How it all started
My amazing editor, Raquel Pelzel, the editorial director at Clarkson Potter (an imprint of Penguin Random House) , reached out in late 2019 about the possibility of writing a kosher cookbook for the book label. I was really excited about the idea of reaching a new audience outside of the mainstream kosher community, and most importantly, for the chance to demystify some of the stereotypes about kosher food to the world at large. Countless meetings, conversations and emails later, and thanks to my agent Stacey Glick, I was honored and elated to sign with Clarkson Potter for my second cookbook!
Unfortunately due to Covid and the unexpected changes that the world faced (and losing my sense of taste and smell!), the book schedule was pushed off, and I wondered if I'd ever be able to see it happen. But with much perseverance, the support and love of my incredible family and friends, and a truly amazing publishing team with Raquel at it's head, I'm so glad that I soldiered on to see this dream come true. I tear up just looking through the pages of the manuscript, knowing the many challenges I faced to bring the book to life during such a difficult time, and I know that if was able to do that, I can literally do anything. I have never been more proud…. ok maybe just when birthing my children…. although many authors can attest that writing a book is akin to having a baby!
After what started as a year of recipe testing, that stretched into two, I tested and retested, wrote and rewrote, imagined and reimagined a range of ideas. Some were nixed, most blew my mind, and many become family staples. Recipes were tested and retested by some of my followers and friends and in January 2022, I started to gather all my props, ordered new ones, shopped for backgrounds from the amazing people behind Wood & Stone, updated my photography gear, and hired the talented Chaya Rappoport  as my food stylist, with Rachel Boardman on assist! I turned my dining room over into a photography studio and in just about three week, shot 150 recipes recipes with my amazing team! I am so incredibly proud of the beautiful photos in this book, they're going to BLOW. YOUR. MIND!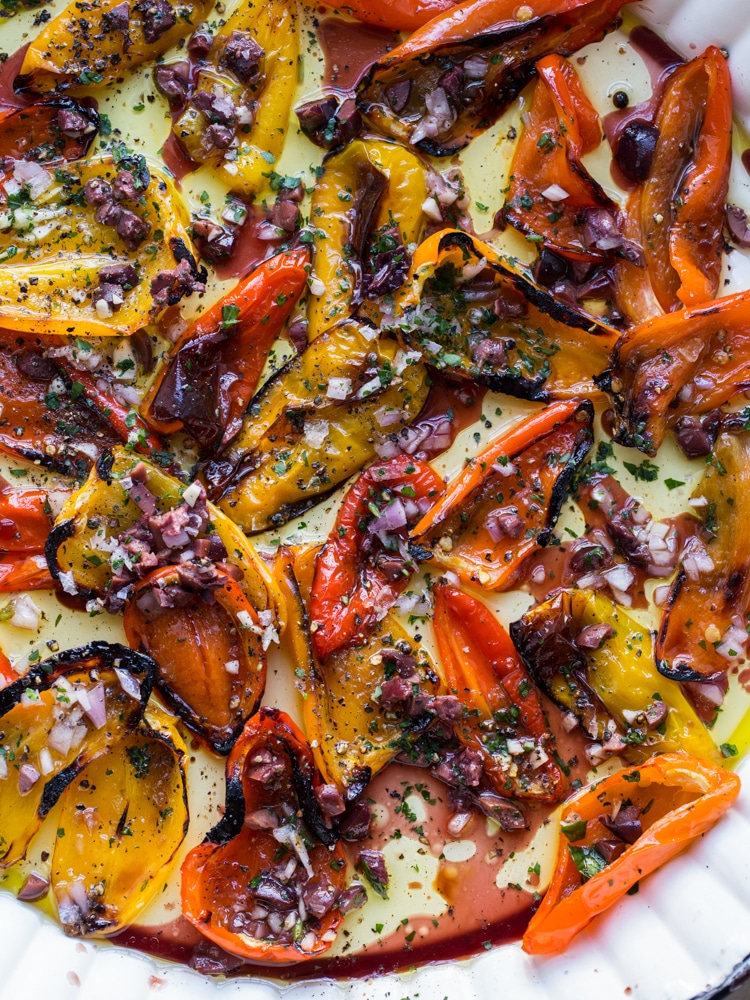 Party in your Mouth Peppers
The Concept
Those who follow my blog or Instagram platform are familiar with my style – a mix of modern spins on traditional foods, recipes inspired by worldwide cuisine (and my travels!), and some of the classic traditional comfort foods of my youth. Totally Kosher is very much a reflection of that – a mix of approachable, family-friendly recipes, dishes for every day dinners, and festive recipes for the holidays.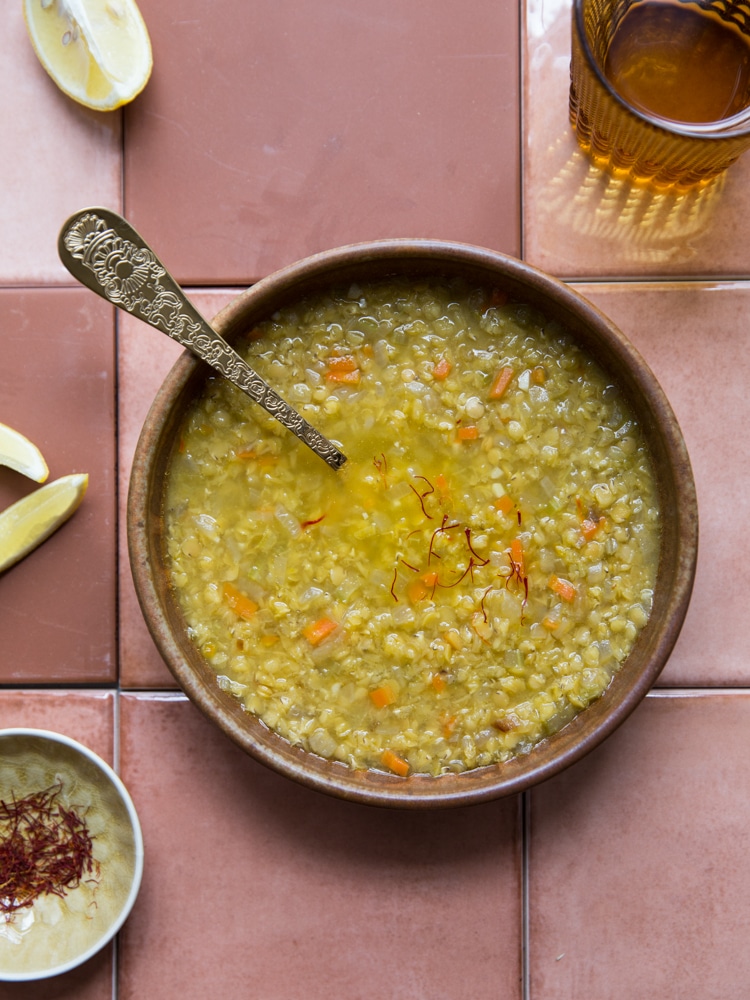 Lemony Lentil Soup with Saffron
Millennial Kosher vs Totally Kosher
With the book coming out right before Passover, I'm going to ask the question "How is this book different from the other books?" ;)! Well, Totally Kosher introduces a few involved recipes for the more adventurous cook, like Pastrami-style Gravlax, Shlissel Jerusalem Bagels, Spinach Artichoke Khachapuri, and homemade Chili Crisp. Of course I "hold your hand" and guide you through each recipe, even including step by step photographs to make it easier! It also includes a chapter on traditional foods, since I've gotten so many messages over the years requesting recipes for the classics – like Golden Chicken Soup, Perfect Potato Kugel and Stuffed Cabbage! Totally Kosher also includes more gluten free and many allergy-friendly recipes so that they are Passover and diet-friendly. You'll also find beautiful lifestyle photography by the amazing Lauren Volo and Naftali Marasow  with special moments that I'm so proud to share with you!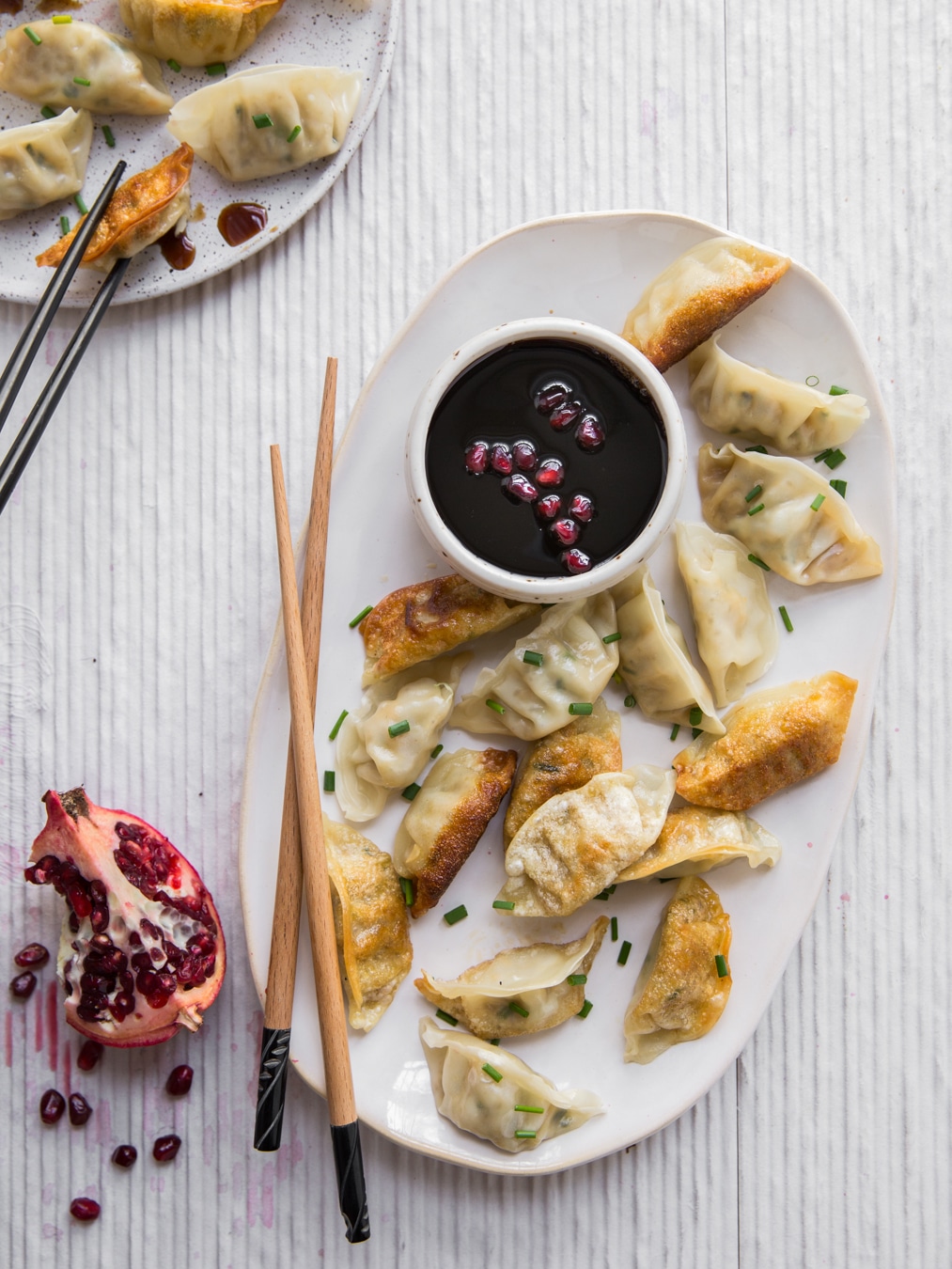 Simanim Potstickers with Pomegranate Soy Dipping Sauce
What's in the book?
oh gosh, what's NOT in the book?! I really tried to give you a little bit, and a lot!, of everything. From basic tools to tips and tricks, to a wide range of recipes, the book includes over 150 recipes, each with a beautiful color photo, including:
Basics of the Kosher Kitchen
I explain the basic laws and traditions in the kosher kitchen, a condensed version for those that are not as familiar with the intricacies of the kosher kitchen.
Top Ten Tools & Ingredients for the Kosher Kitchen
I share my favorite kitchen tools and the ingredients that can help transform your kosher cooking.
My Top Ten Kitchen Hacks
I'm all about the shortcuts and kitchen hacks and I include the ones I use over and over again, tried and true!
Top Ten Build Your Own Board Ideas
I love a good board for a party, Shabbat lunch and even a fun weeknight dinner. I share some of my favorites (hello Baked Potato Board, Sushi Board, even a Breakfast and Dessert Board!) including tips on how to build a board + what to include!
How I Master Dinner
Putting dinner on the table every day of the week can be daunting and I've taken the guess-work out of what to make for dinner with my basic plan.
Breakfast & Brunch
ohmygosh, this might be one of my favorite chapters, but seriously, can you have a favorite child? From Chocolate Cherry Granola, to Tahdig Toast with Herbed Whipped Feta & Harissa Eggs, what's not to love? I want breakfast for dinner!
Appetizers & Finger Foods
There are so many fun and colorful recipes here that you'll want to make for your next party! From a new Hasselback Salami variation, to the coolest spin on corn dogs that you'd never imagine – this chapter is chock full of fingers foods that you're going to love.
Sammies & Tacos
I'm all about the carbs – just gimme a sandwich! So of course I collected my faves here from a Stuffed Boureka Sandwich to the most amazing kosherized version of a Philly cheesesteak – you'll find great options for a hearty lunch or weeknight dinner here.
Salads
Gimme a big wooden bowl and I love to fill it up with greens and an array of colorful veggies, lots of textural components and a punchy dressing. Salads, to me, are a meal, and very much inspired by the seasons. You're going to love my healthier spin on the broccoli salad so many of us grew up on (with a tahini curry dressing!), a Summer Slaw so fresh with an inspired dressing that won't go bad in the summer sun, and a new age spin on Waldorf Salad with a poppy seed dressing. Yasssss!
Soups
Soup, to me, is about comfort food in a bowl and this chapter is truly exciting. From a humble lemony lentil soup to a Chestnut Latte Soup inspired by my trip to Paris, not to mention the Corned Beef & Cabbage Ramen that so beautifully graces the cover of the book… you're gonna want that one!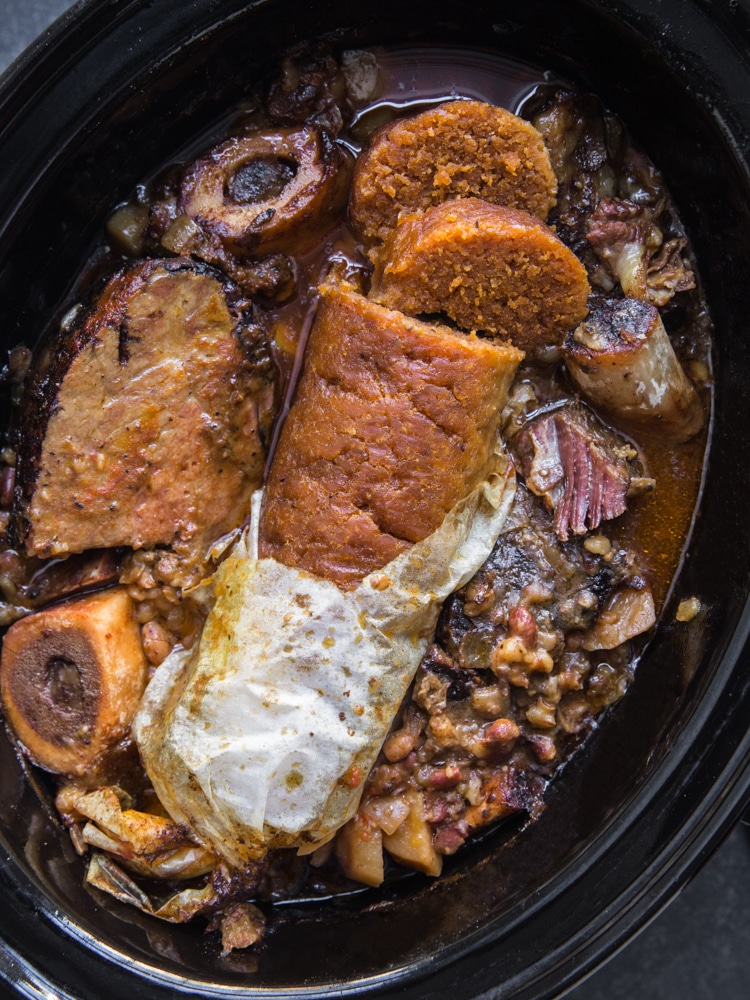 Cholent with Quick Kishke
It's Tradition!
This is new for me, because I'm all about putting my own spin on tradition. But for Totally Kosher, I really wanted to include some of the classic traditional dishes that are staples in many Jewish homes. From homemade gefilte fish, that is a treasured family recipe, to Golden Chicken Soup and cholent, you'll have all the recipes you need to host a Shabbat meal.
Fins & Scales
I feel like fish can be intimidating to many, and I really want you to go out of your comfort zone here – so we're talking homemade gravlax, crudo and whole roasted branzino. Get comfortable with serving fish other than salmon!
Just Wing It
This chapter is takes you around the world from a fun spin on Pad Thai to an Italian Chicken and Orzo Bake, a Yemenite-inspired sheet pan chicken and a Za'atar Turkey Roast that's festive enough for Thanksgiving dinner!
Split Hooves
From approachable weeknight dinners like Taco Tuesday Pasta and Burger Bowls (with the most insane Umami Burger Bombs), to the perfect Cowboy Steak and Pucker Up Ribs, this chapter includes doable recipes for everyday and festive roasts for company.
Meatless Meals
You know I'm all about Meatless Mondays in my house – and I'm passionate about taking a break from animal protein. This chapter includes vegan fare like Chickpea Curry, the most amazing tofu dish and the crispiest falafel you've every had! There are also plenty of dairy delights that include a fun spin on latkes, an incredible shakshuka and a gnocchi that only dreams are made of!
Veg & Sides
Hearty grains, colorful veggies and flavorful fixings fill this chapter with new side dishes that complement any meal! Party in your Mouth Peppers are bold and beautiful, Herbed Farro Pilaf that packs in the greens (and flavor!) and addictive Japanese sweet potatoes are just a few of the recipes you'll find here.
The Bakery
I'm so proud of the desserts in this book, I can't even tell you! I feel like I've really evolved as a baker ever since my first cookbook, and the recipes here are reflective of that. From Baklava Palmiers to Brownie Bar Hamantaschen, and the most beautiful Harvest Bundt Cake that you ever did see. Plus cookies that will absolutely blow your mind and Kosher-for-Passover bars that you'll never believe are gluten free!
Noshes & Nibbles
You know me, I'm all about the noshing, and we've got such a great collection here. From fun cocktails, to ice pops, sweet nuts and savory crackers and cracklings and jerky… so much yes.
You're so Extra!
I've definitely saved the best for last, because this chapter is just WOW. So many toppings and dressings and spice mixes and confit – staples to keep in your fridge and your pantry to liven up every dish – like Soy Marinated Eggs, homemade dukkah, a refreshing twist on pickled onions, candied jalapenos and an addictive coffee rub.
How to Plan Menus
Now that you've got the recipes, do you think I'd keep you hanging? Here, I guide you on how to plan an actual menu without overdoing it, plus recipe suggested for the holidays.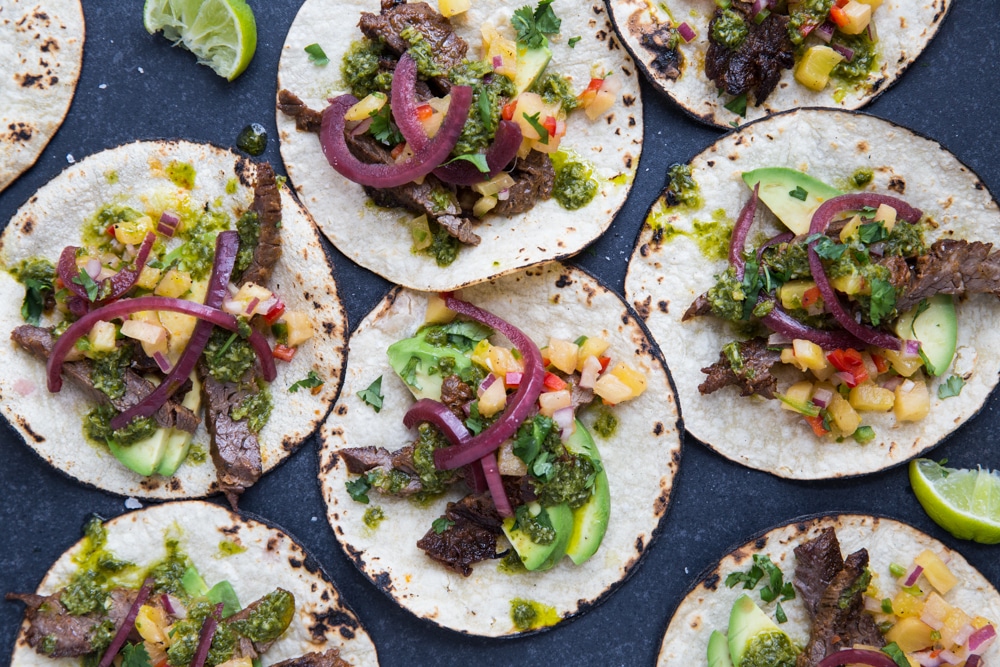 Skirt Steak Tacos
How to Order
Totally Kosher is available for preorder on Amazon, Barnes & Nobles, Book Depository, Books A Million, Bookshop.org, Hudson Booksellers, IndieBound, Penguin Random House, Powell's, Target, and Walmart! You can also find the book in your local bookstore once it's released on March 21st, 2023! I am so appreciative of your preorders, which really help for the sale of the books and help the stores determine how much to order.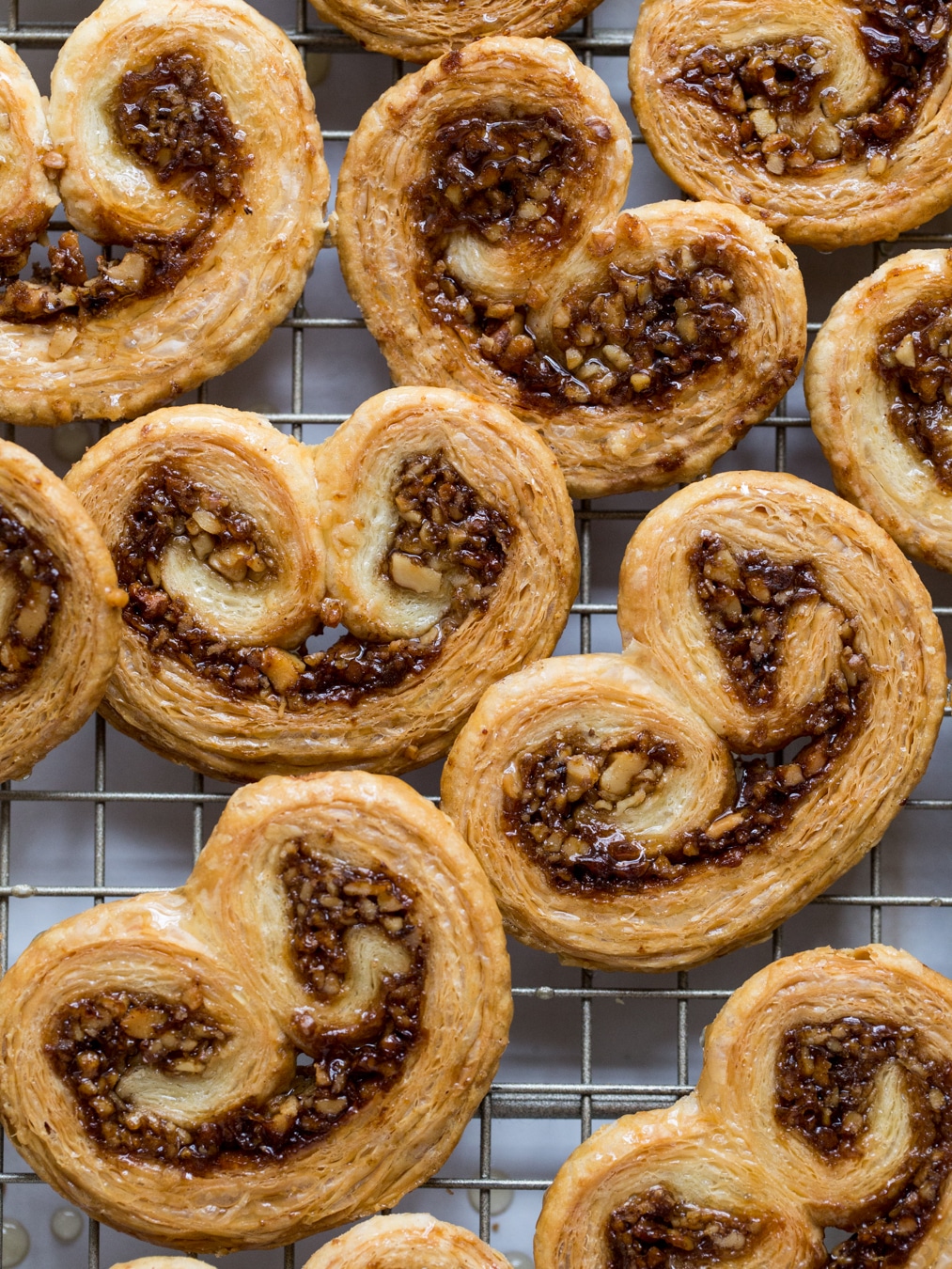 Baklava Palmiers
Frequently Asked Questions
Are there mostly new recipes in the book or are they from your blog?
Oh my gosh, I don't think there are actually any recipes in the book from my blog! You're looking at over 150 brand new, never seen before dishes!
Do the recipes use hard to find ingredients?
It's really important to me for the kosher cook to go out of their comfort zone and experience new flavors and cuisines. So yes, there is a small portion of recipes that include ingredients like tamarind paste, pomegranate molasses, miso paste, dried chiles or orange blossom water. These ingredients are all pretty easy to find these days, and I urge you to think outside the box and try them! That being said, I recognize that in some countries, these ingredients may be difficult to get kosher, and therefore, the majority of recipes in the book use common ingredients. Additionally, some recipes offer substitutions, where possible.
What can I expect to find with each recipe?
Clear and concise instructions that are easy to follow. Many of the recipes include variations and notes on how to simplify the recipe or prepare it a different way. Recipes also include a note if they are freezer friendly (with instructions when necessary). Many recipes also include helpful tips.
Are you available for book signings and cooking demos?
Yes! I love to bring my passion for reinventing kosher foods to audiences worldwide. Email imtotallykosher@gmail.com for more information on how to book a book signing or demo in your area!
Will the book be available in stores?
Absolutely! Look for it in your local Judaica shop, Barnes & Nobles and wherever major books are sold. If you don't see it, ask your book seller to bring it in!
What is the cover photo of and why did you pick that one?
The cover photo is my Corned Beef & Cabbage Ramen. Those that know me, know how much I love a good ramen bowl and I felt this dish really embodied what Totally Kosher is all about – unexpectedly kosher, fun and reimagined food that is colorful, flavorful and influenced by world cuisine.
Got more questions about the book? Leave a comment below or email me at imtotallykosher@gmail.com.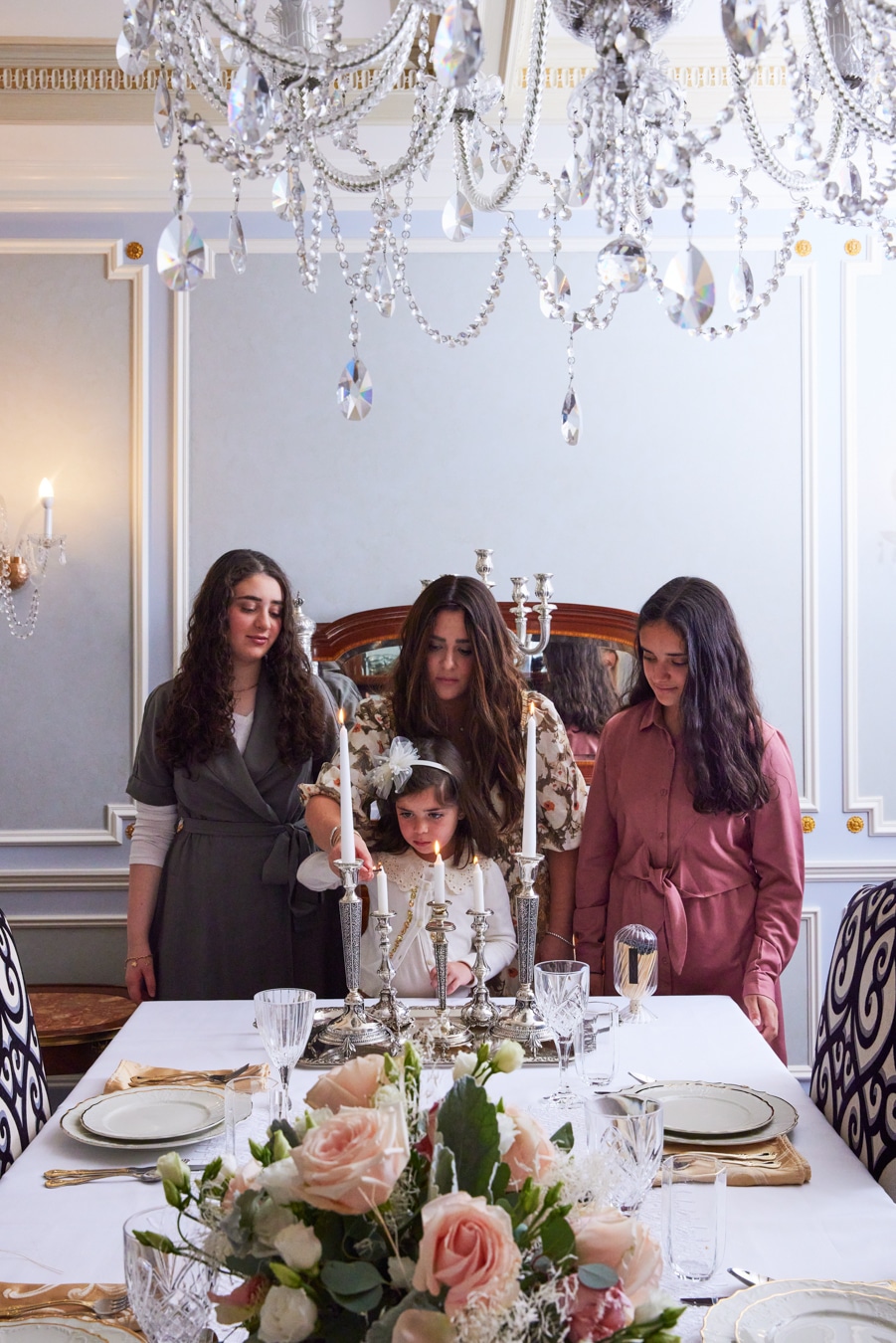 Lighting Shabbat Candles with my Daughters
All photos from Totally Kosher ©Chanie Apfelbaum.