Ever since I jumped on the Paleo train, plantains have become a regular part of my diet. I frequently buy Trader Joes roasted plantain chips to eat with guacamole or even tuna salad. I eat them on taco night while my kids enjoy crunchy corn tacos, and I top 'em with nut butter for a delicious treat.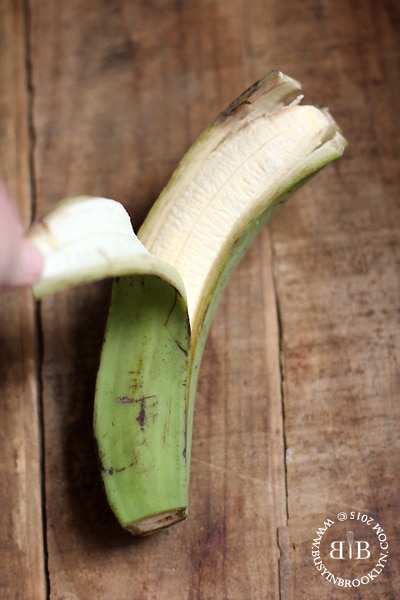 It took me a while to start making my own plantain chips, but once I did, I never turned back. Once you get past the peeling part (which is really ridiculously easy), there's not much to it.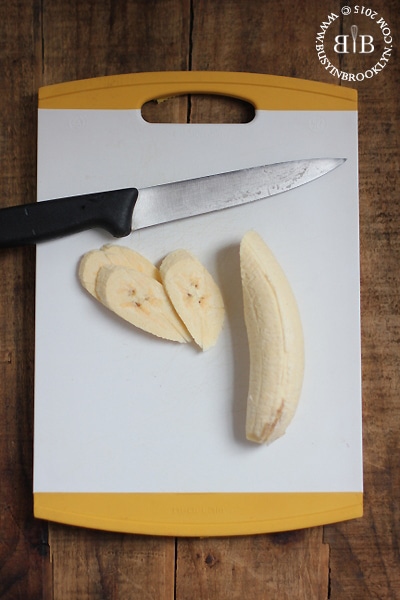 I prefer to use a mandoline for slicing my plantains because it ensures that all my chips are equal in size so that they cook evenly. Sadly, I don't have a dairy one (yet!), so I just used a sharp knife. If you're careful about keeping your chips even, they'll all bake up nice and crisp at the time same time, and if they don't, you can just remove the ones that are ready and let the thicker ones finish in the oven.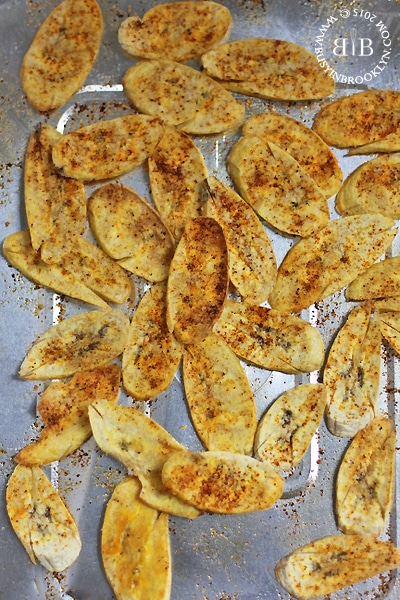 It's really that easy! You can bake them savory or sweet – but chili powder and kosher salt are my fave. Of course some gooey melted cheddar doesn't hurt either.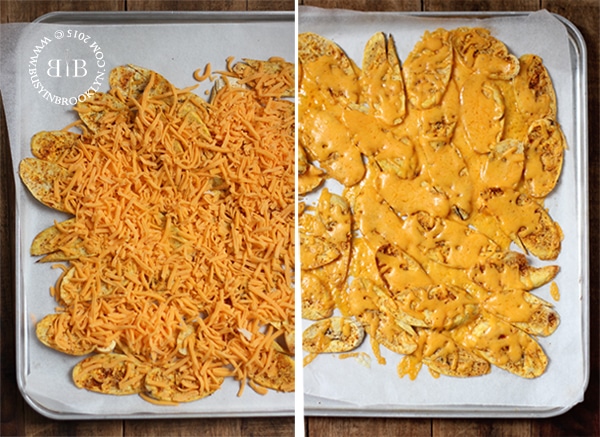 Can you believe these crunchy cheese smothered chips are kosher for Passover?! Forget the greasy potato chips, and the boring old Passover brownies, THIS is a snack that will make you forget you've gone gluten free for 8 days. Yes, it's as good as it looks, and you know you want it. Now.
Forget Passover, these nachos are great for year-round guilt-free nacho-eating. When you're eating low-fat oven-baked chips that are made out of a fruit and topped with vegetables, can you even call them nachos? You're basically just doing your best to get your fill of fruits and veggies, right? RIGHT?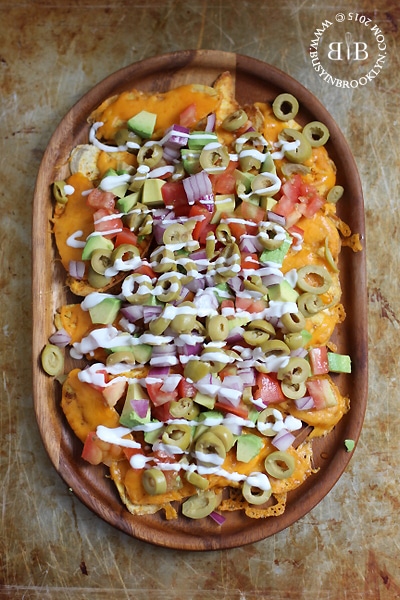 Welcome to my world of deguiltifying comfort food. It's what I do best.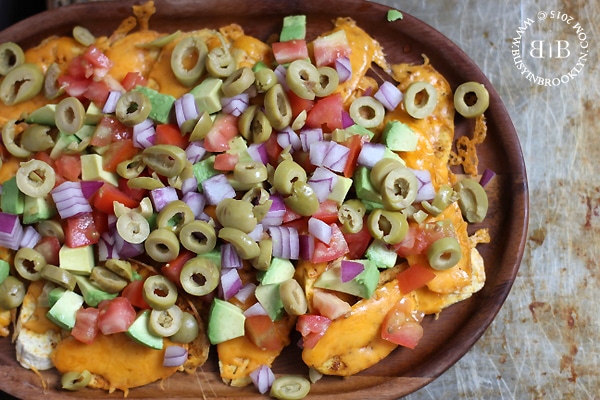 Now that I've got you covered with homemade nutella, nutella banana ice cream, pure-bliss Passover nachos and endless other out-of-the-box kosher for Passover recipes, you can say goodbye to the chicken and potatoes you've been making for ages and try some fun dishes instead. Although, if you like the "same old" , I've got you covered with that too.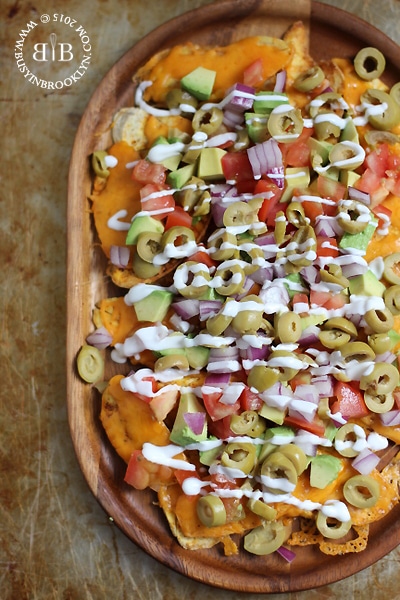 Passover Nachos with Homemade Plantain Chips
2 green plantains
chili powder
kosher salt
olive or coconut oil spray
1 cup shredded cheddar cheese
1 small avocado, diced
1 plum tomato, diced
1/2 small red onion, diced
1/2 cup sliced green or black olives
1/4 cup plain Greek yogurt or sour cream
Method:
Preheat oven to 400 degrees. Cut the ends off each plantain, and make a few lengthwise slits through the peel (I do this at each natural bend in the plantain), be careful not to cut all the way through the flesh. Working with one strip at a time, nudge your fingers between the peel and the flesh and peel off each section of the peel. Using a mandoline or knife, cut the plantain into thin diagonal chips. If you're using a knife, try your best to keep the chips uniform, otherwise they will bake unevenly. Spray or brush a baking sheet with coconut or olive oil and spread out the plantain chips on the tray. Try not to overcrowd the baking sheet, or the chips won't crisp up properly. Spray or brush the tops of the chips with more coconut or olive oil and sprinkle with chili powder and kosher salt. Bake for 10-15 minutes, depending on thickness, until browned and crispy. Set aside to cool completely. The chips will crisp up more as they cool.
Spread the chips out on an oven to table dish and sprinkle with cheddar cheese. Bake until the cheese is melted. Top with avocado, tomato, onion and olives and drizzle with Greek yogurt (you can add a bit of water to the yogurt to thin it out so you can drizzle it). Serve immediately.
VARIATIONS: If you eat kitniyot on Passover, feel free to add corn or black beans. For spicy nachos, add thinly sliced jalapenos. You can also mix in your favorite cheese such as mozzarella, muenster, pepperjack, provolone or others.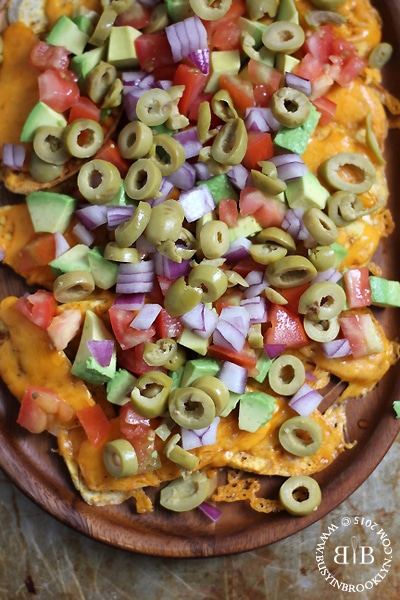 Related Recipes: cauliflower nachos with harissa cheddar sauce