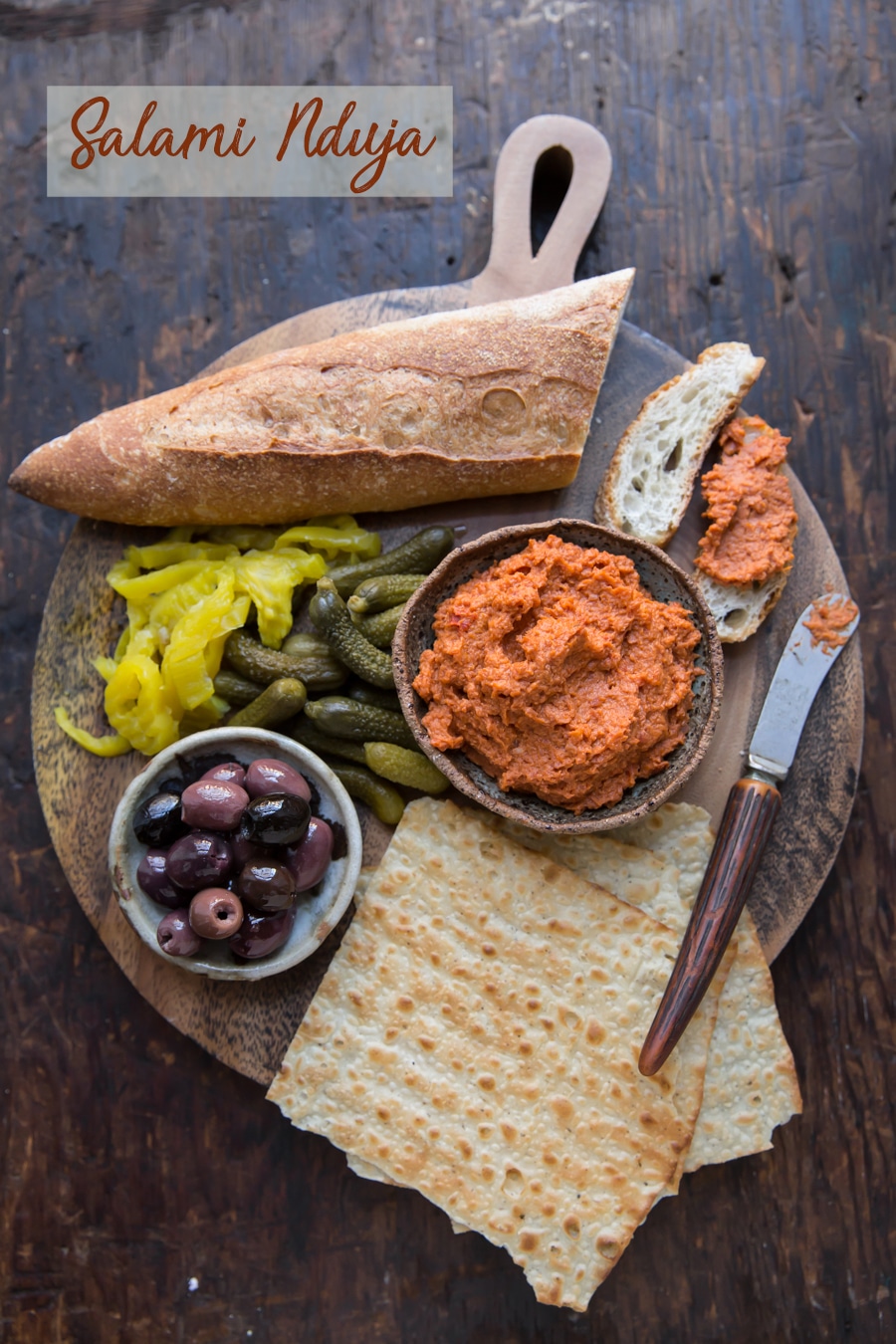 Happy Salami Season!!!! It's that time of the year when I go all salamied out because Purim, and it's been a Busy In Brooklyn tradition for years now!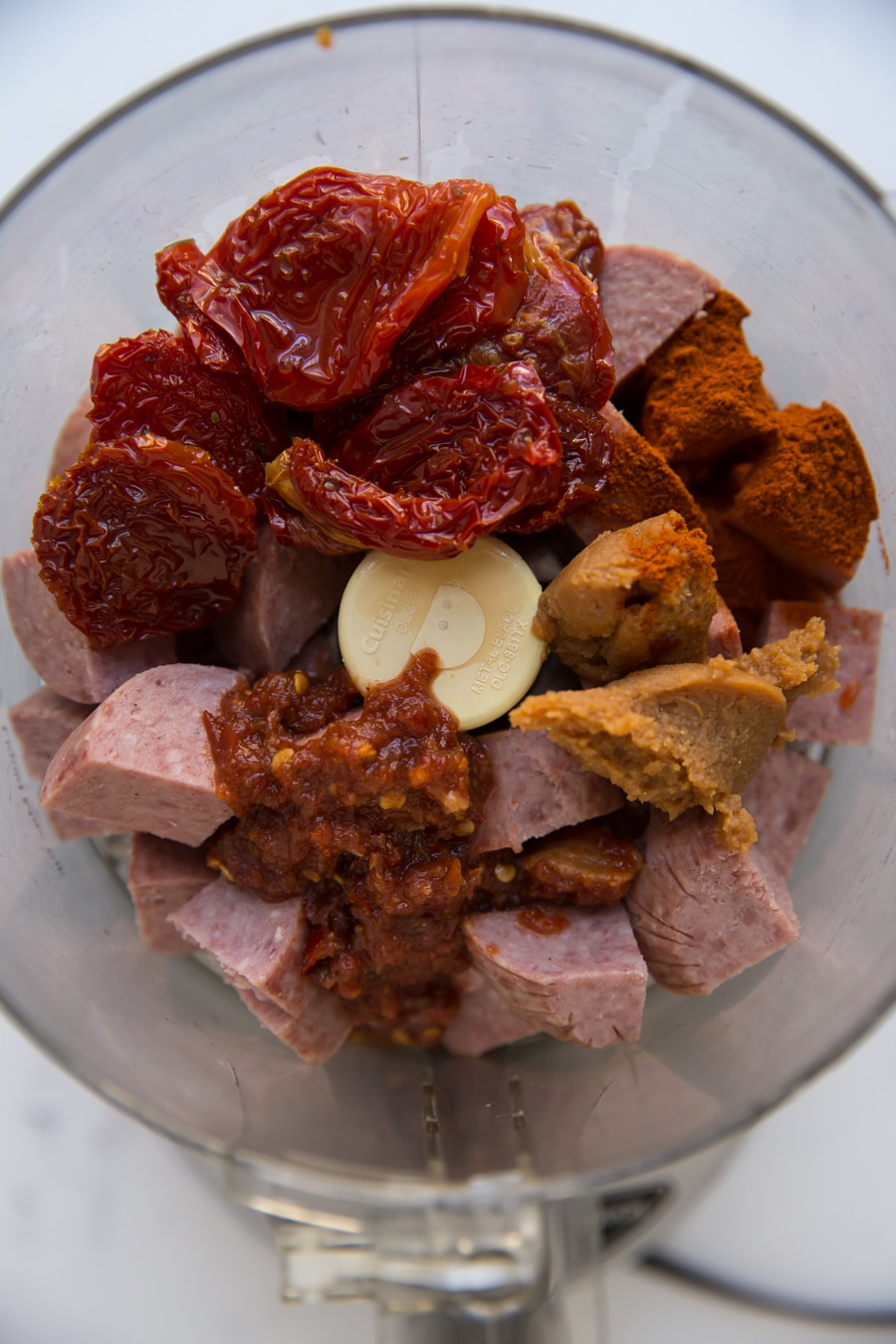 It all started with this thing I read about salami being hung like the evil haman in the Purim story and a tradition was born to trash up salami every which way in true Purim spirit.
Unless you live under a rock, you've definitely heard of my viral DRUNKEN HASSELBACK SALAMI that's become a staple in Jewish homes and deli counters worldwide, and the ever popular SALAMI BABKA that made waves in recent years.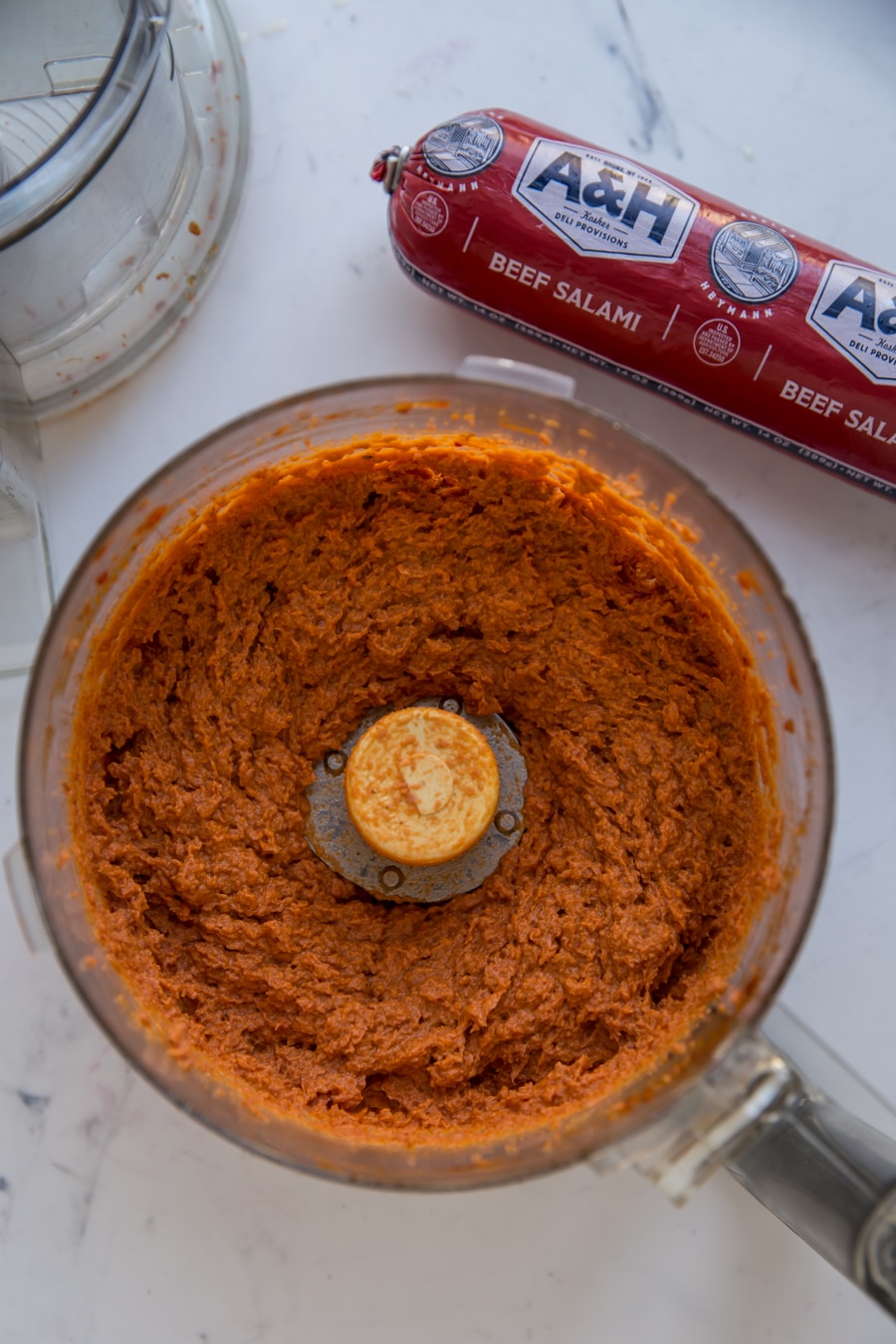 I'm always dreaming up new salami ideas, and this year I took inspiration from Chef Erick Vargas Bromberg (@evb_nyc), formerly of one of my favorite kosher restaurants of all time, Boru Boru.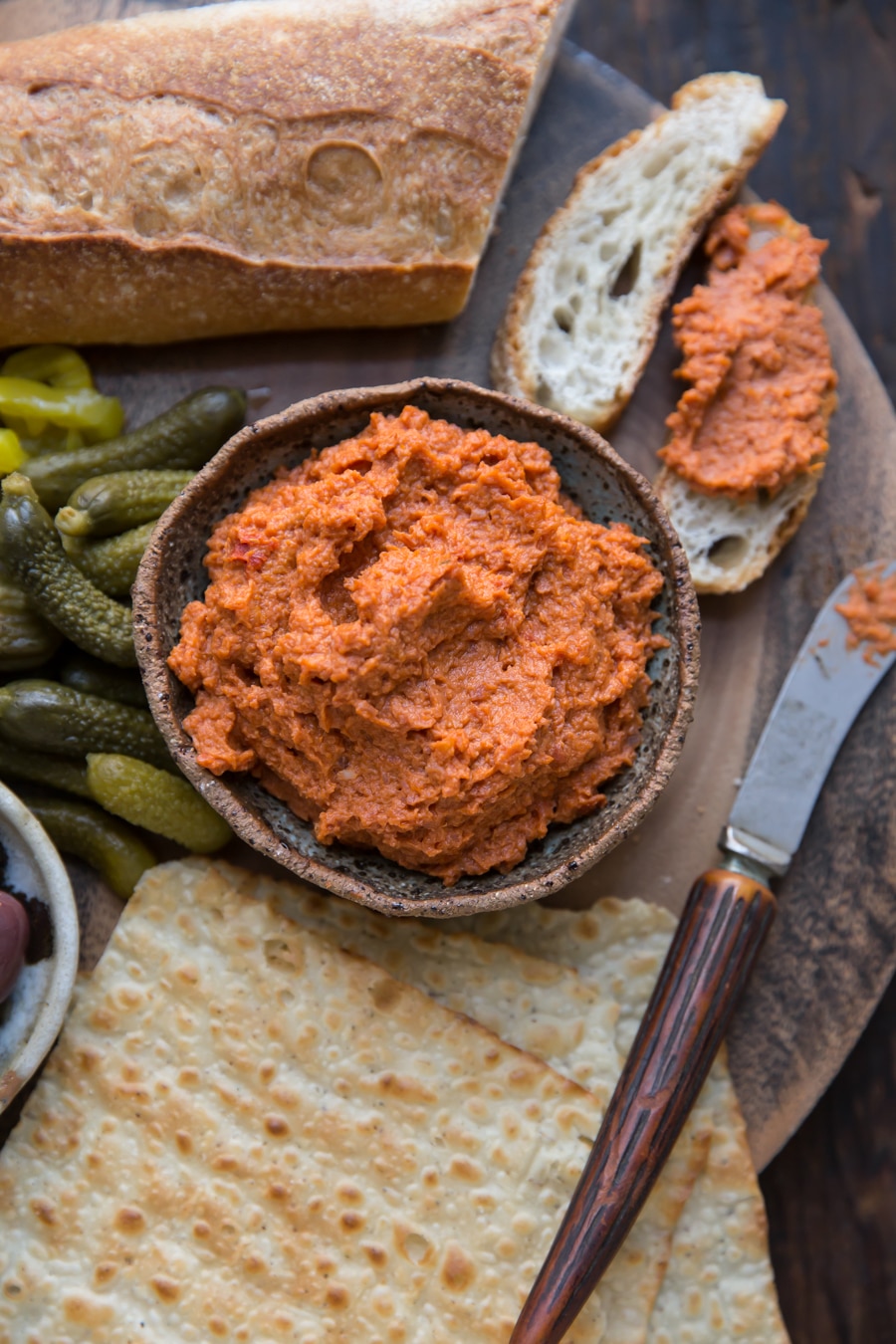 Erick served up salami nduja at his most recent job at Gruit (he has since left) and I was intrigued! Nduja (pronounce en-doo-ya) is a spreadable sausage, traditionally made with the nonkosher meat (if you know what I mean!) and calabrian chilies, but Eric used salami and gochujang (Korean chili paste), layered with smoked navel fat. I'm not usually a pâté person but it was GOOD and it made me see salami in a whole new light!
It ain't easy doing something new and exciting with salami every year so I was grateful for the inspo! I made my own version which is not too spicy, a bit smoky, salty and all around deeeelicious.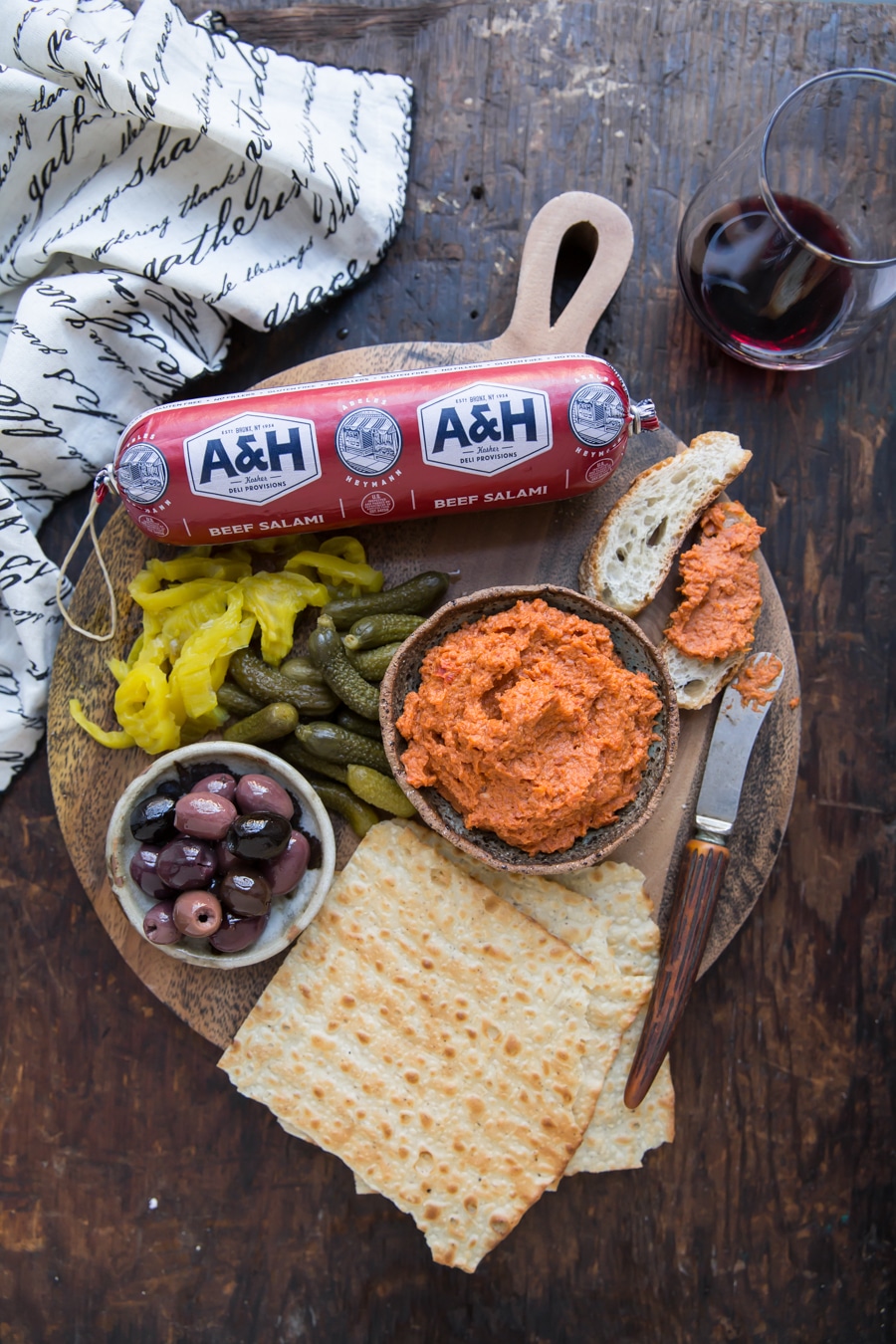 I recommend serving with crusty bread, crackers, lots of pickles and plenty of wine, of course. Happy Purim!!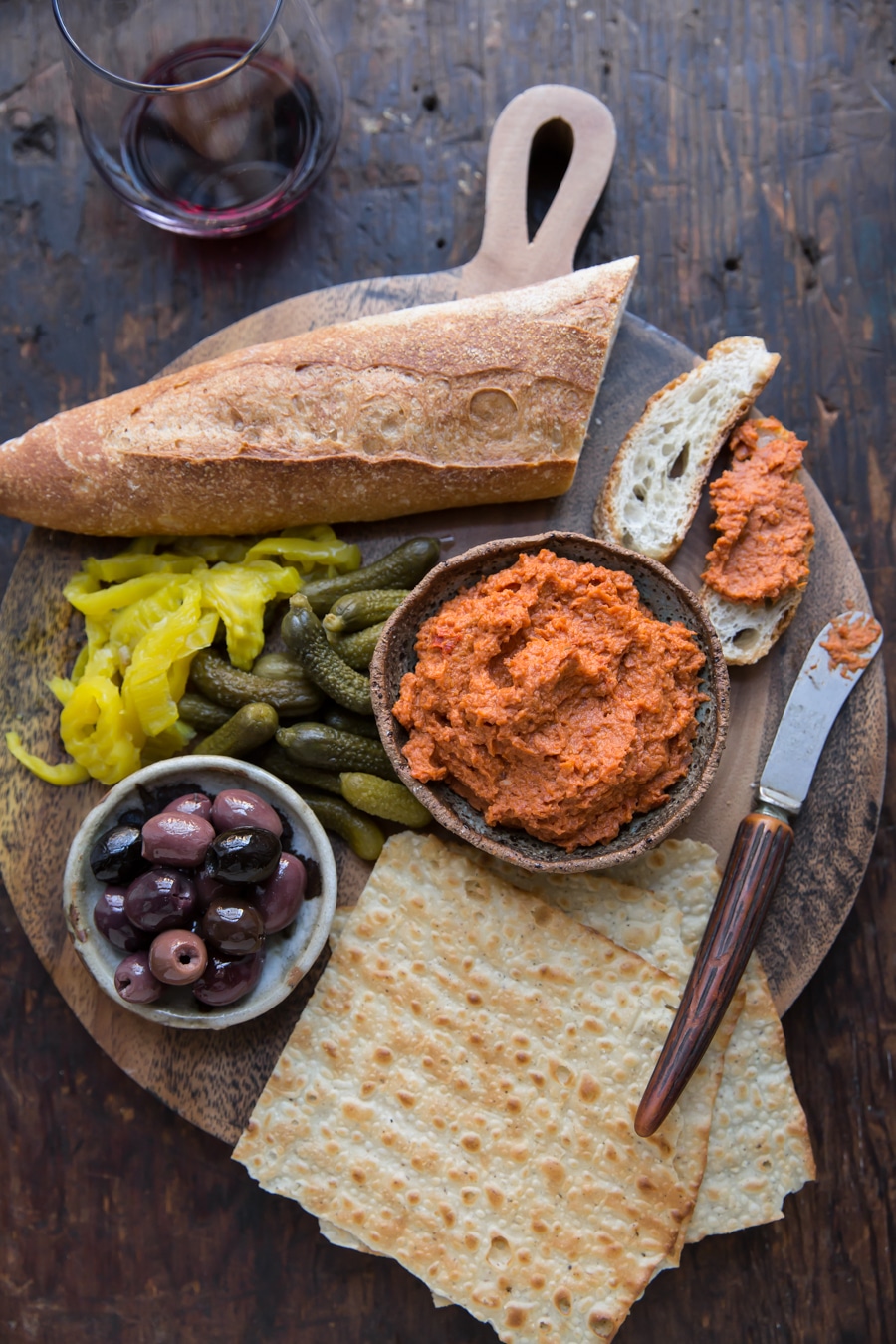 Salami Nduja
14oz. Abeles & Heymann salami, roughy chopped
1/3 cup sundried tomatoes packed in oil
2 tbsp oil from the jar of sundried tomatoes
1 tbsp smoked paprika
1 tbsp miso paste
2 tbsp chili garlic sauce (such as Huy Fong) or sriracha, to taste
Method:
Add all ingredients to the bowl of a food processor and blend until smooth and creamy. Store in the refrigerator in an airtight container for up to 2 weeks.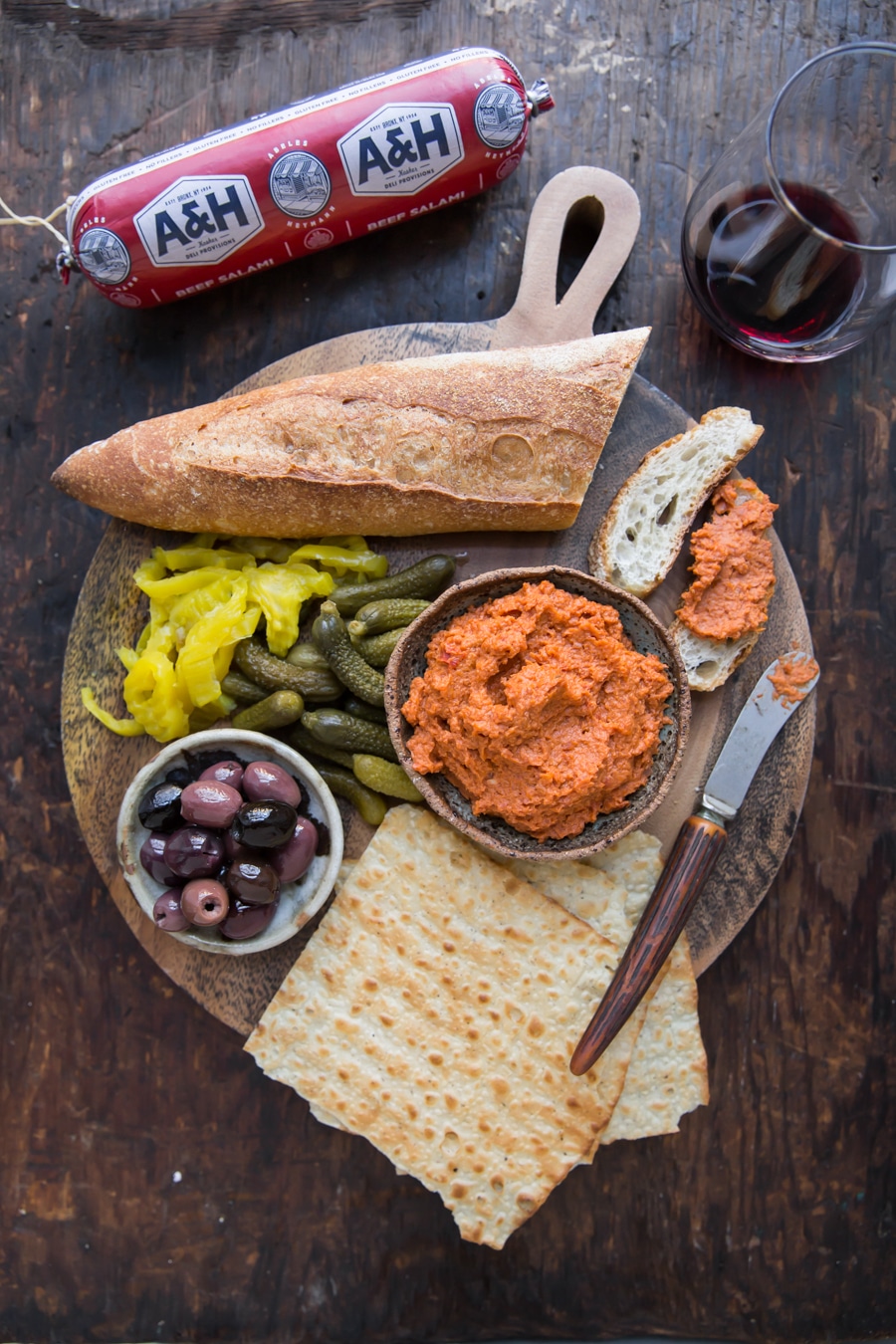 Other Salami Recipes:
last year: salami tarte tatin
two years ago: salami potato latkes
three years ago: salami babka
four years ago: salami quiche
five years ago: beer battered salami chips with beer mustard
six years ago: drunken hasselback salami
seven years ago: salami chips