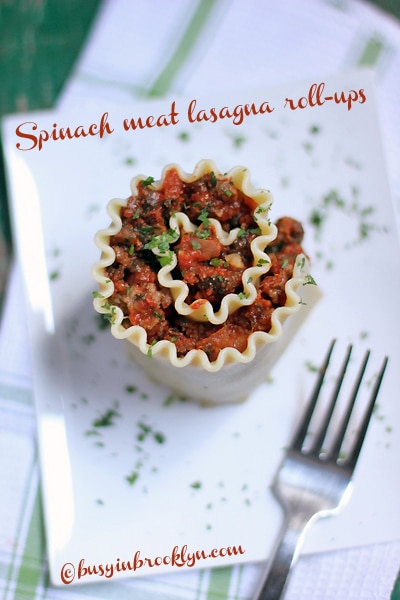 It's funny how you never quite know which of your recipes is gonna go viral. Sometimes, I get so excited about my crazy mash-up ideas, that I think the whole world will too. But I'm not always right. Like here and here. No biggie.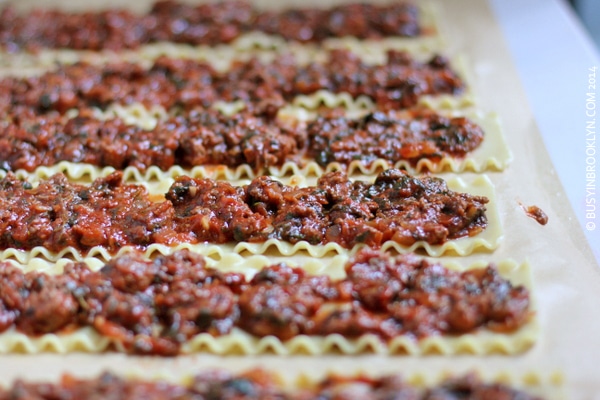 It's when I least expect it that people go gaga over my food. Like here and here.  You can be minding your own blogger business when before you know it, the recipe's been repinned hundreds, or even thousands, of times. My spinach lasagna roll-ups is one such recipe, and when I noticed all the love it was getting, I decided I had to share my meat version.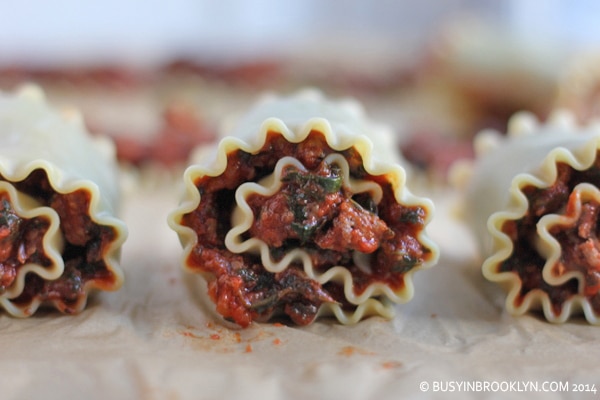 You see, being kosher, I do not eat milk and meat together, so bechamel-smothered-meat-lasgana is out of the question. We kosher-keepers eat our lasagna either meat, or dairy, not both. Of course you can always make dairy lasagna with soy crumbles, or meat lasagna with vegan cheese, but I'm just not one for the fake stuff. It's either got real meat, or real cheese, no soy for me!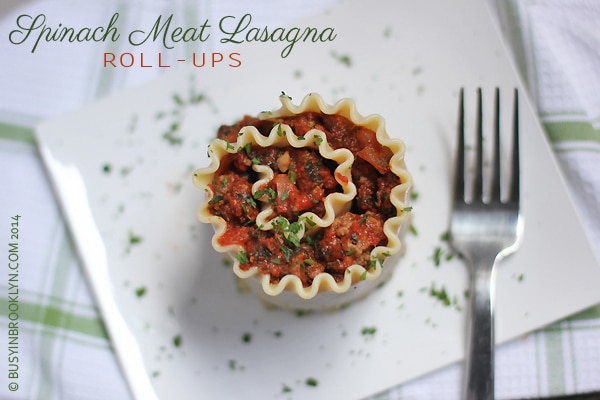 So, without further adieu, I give you the meat version of my dairy lasagna roll-ups. Let me know which ones you like better!
Meat Lasagna Roll-Ups
approximately 14 lasagna sheets
1 medium onion, chopped
3 cloves garlic, minced
1 1/2 tbsp olive oil
2 lbs. ground beef
1 10 oz. box frozen chopped spinach, thawed and squeezed to remove water
2 15 oz. cans tomato sauce
12 oz. tomato paste
2 tbsp sugar
1 tsp basil
1 tsp oregano
1 tsp garlic powder
salt and pepper, to taste
juice of 1/2 lemon
Method:
Cook lasagna noodles according to package directions. Drain and lay the noodles onto parchment paper or aluminum foil (so that they don't stick together).
Saute onion and garlic in oil until translucent. Add meat and saute until no longer pink. Drain, if necessary.
Mix tomato sauce, paste, spices, spinach and lemon juice. Reserve 1 cup. Add remaining tomato mixture to the meat and cook over low heat for 15 minutes, stirring occasionally. Taste and adjust seasoning, if necessary.
Spread the meat mixture onto the lasagna sheets and roll up. Brush the lasagna rolls with the reserved tomato sauce.
Pour 1/4 cup of water into the bottom of the pan. Bake, covered, at 350 degrees until heated through, about 20 minutes.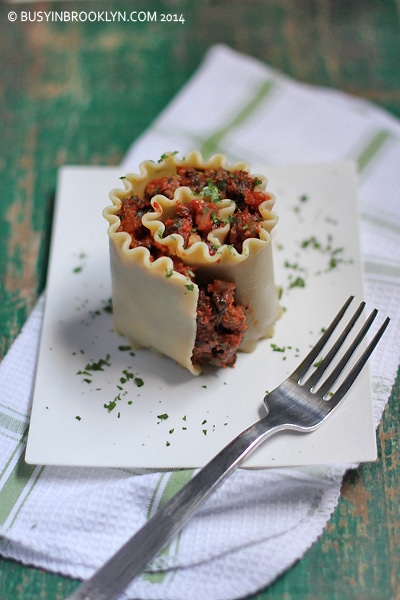 Related Recipes:
dairy spinach lasagna roll-ups