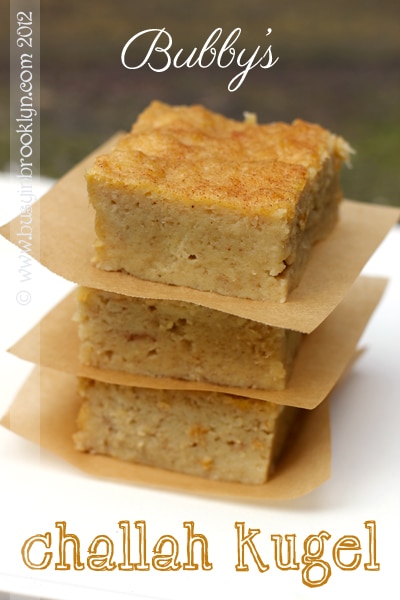 With just 3 weeks left until Pesach, I'm sure you're all scrambling to use up your chometz. While the boxes of pasta, bags of rice, and cans of beans get stored on the top of the pantry, all that extra bread  in the back of the freezer has got to go. And what about all those bags of chips from shalach manos? And the gazillion types of crackers you have leftover in the closet? Well instead of throwing them all to the birds, I've compiled a list of some ideas to help you turn your leftovers into delicious pre-Pesach meals.
If you've got more ideas for using up chometz before Pesach, please share them with me in the comments below!
Leftover wraps (tortillas):
– quesadillas
– breakfast burritos
– tortilla chips
– thin crust pizza
– tacos (soft-shell or toasted)
– cigars (spread with cream cheese and jelly or mayo and turkey and roll up like a cigar)
– taquitos (like cigars but baked or fried and filled with meat)
– chicken avocado wraps
Leftover challah or bread:
– french toast
– bread pudding
– challa kugel
– croutons
– stuffing
– grilled cheese
– meatball filling
– garlic bread
– panzanella salad
– toasted bread sticks to dip into soup
– bread cups for quiches (roll our flat with a rolling pin and place in muffin tins and fill)
Leftover cereal:
– marshmallow cereal bar treats
– breading for french toast
– mix into cookie batter
– coat fish or chicken
Leftover chips or pretzels:
– coat fish or chicken
– add to chocolate chip cookie dough
– crush and sprinkle on mac 'n cheese
– add chips to cold cut sandwiches
– sprinkle over stuffed mushrooms
Leftover crackers:
– use in stuffing in place of bread
– add to salads in place of croutons
– use in meatballs in place of breadcrumbs
– use as coating for fish patties
– crumble on mac 'n cheese or any casserole
Leftover puff pastry:
– pinwheels
– cheese straws
– franks in blanks
– pot pie
– pizza
– deli roll
– asparagus and cheese tart
– knishes
– turnovers
– rugelach
– croissants
– napoleon
– palmiers
– cinnamon or chocolate twists
– strudel
– apple galette
Bubby's Challah Kugel
Growing up, we would relish a piece of Bubby's challah kugel on erev Shabbos. This recipe is made using leftover challah, but is completely different than bread pudding. Here, the challah is soaked and then squeezed to remove the water. The result is a sweet doughy kugel that kids really enjoy!
1 large leftover challah
2 eggs
1/4 cup oil
1/3 cup applesauce
1/2 cup sugar
1/2 tsp cinnamon
1/4 tsp salt
1 tbsp vanilla sugar (optional)
1/3 cup golden raisins (optional)
cinnamon-sugar
Method:
Peel or thinly slice the crust off the challah and tear into pieces. Add to a large bowl, cover with water, and soak for several minutes. Remove the challah from the water and squeeze it out thoroughly. Mash the dough and add remaining ingredients. Pour into a greased dish and sprinkle with cinnamon-sugar. Bake at 350 degrees until browned around the edges.
1 year ago: leftover cereal bar treats