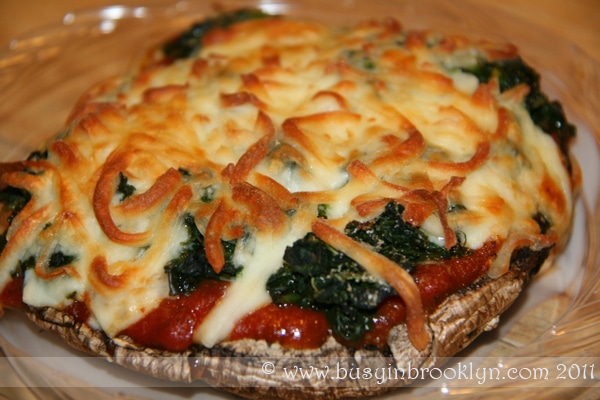 Every once in a while, I like to take a break from eating too much carbs. They just make me so tired and lethargic. Stopping to eat them also makes me tired and lethargic. But after I get over those first few days of transitioning, I am high-energy and light on my feet.
Ever since I can remember, I've been battling my weight. You name the diet and I've probably tried it. Weight watchers (meetings and all), check. Suzanne Somers, check. Atkins, check. South Beach, triple check. The Low GI Diet, check. My Own Version of a Diet, quadruple check. The Seafood ie SEE FOOD Diet, yeah!! lol. Through all my dieting, I have definitely learned about my body, and I found that the diets that work best for me are the low (but not NO) carb diets. "No" carb diets definitely take off the pounds, but the second you go off of it, you gain everything back. "Low" carb diets, on the other hand, help you regulate your blood sugar so that you don't have cravings and you stay full for longer. You don't feel deprived since you can incorporate some healthy carbs.
I learned to swap certain foods for their healthier counterparts, as opposed to eliminating them altogether and feeling deprived (which only leads to cravings and cheating). For instance, I'll have a small baked sweet potato, instead of  mashed potatoes. Or if I really want to be good, mashed cauliflower. Since I absolutely LOVE pizza (who doesn't), I sometimes substitute Tumaro's Gourmet LOW CARB Tortilla's for the crust (or you can use 1/2 of a whole wheat pita) or, my all time favorite recipe – portobello mushroom pizza.
Portobello mushrooms are so meaty and hearty. They work great in this recipe because they really fill you up, without filling you out! You can get creative with toppings, using onions, peppers, or whatever you would put on traditional pizza. I love the taste of the spinach because I almost feel like I'm eating lasagna.
Portobello Mushroom Pizza
1 portobello mushroom
marinara sauce of your choice (or plain tomato sauce for even less carbs)
1 handful of thawed frozen spinach
oregano
garlic powder
shredded mozzarella cheese
Method:
Preheat your toaster oven to 400. Line your oven tray with foil and grease with cooking spray. Turn mushroom upside down and remove stem. Clean with a damp paper towel (never wash mushrooms, they absorb all the water). Pour some marinara sauce into the cavity. Squeeze the thawed spinach so that there is no excess water and spread on top of marinara sauce. Sprinkle with garlic powder and oregano. Top with cheese. Bake for 20-25 minutes. If needed, toast or broil for 1-2 minutes to crisp up the cheese.