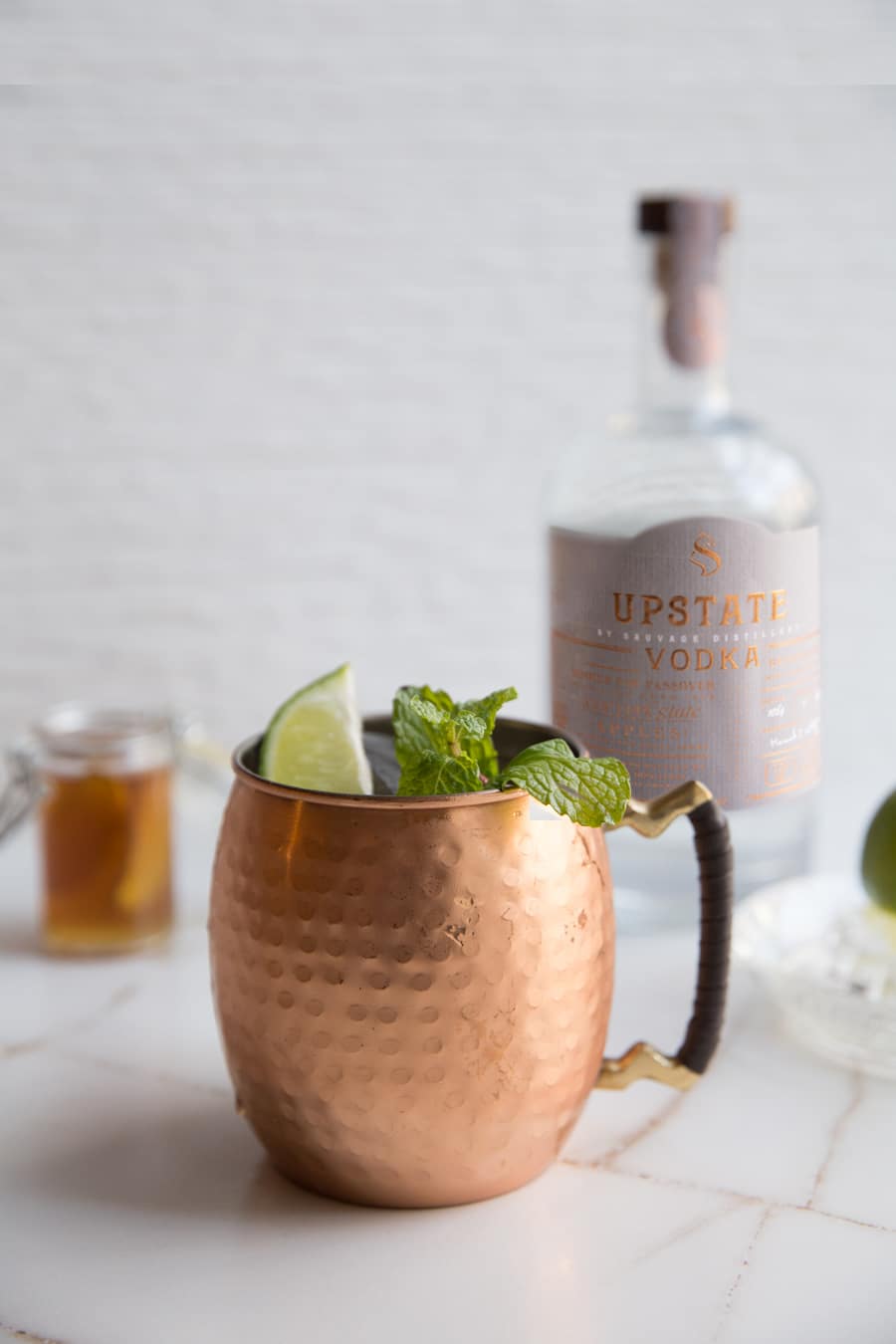 Lets be honest, we all need a drink these days! And with Passover coming, vodka was always out of the question because it's made from grain (traditionally rye), rendering it chometz. Until, that is, Sauvage, is a farm distillery in Upstate New York, create an all natural, gluten free vodka made from apples! Hallelujah!!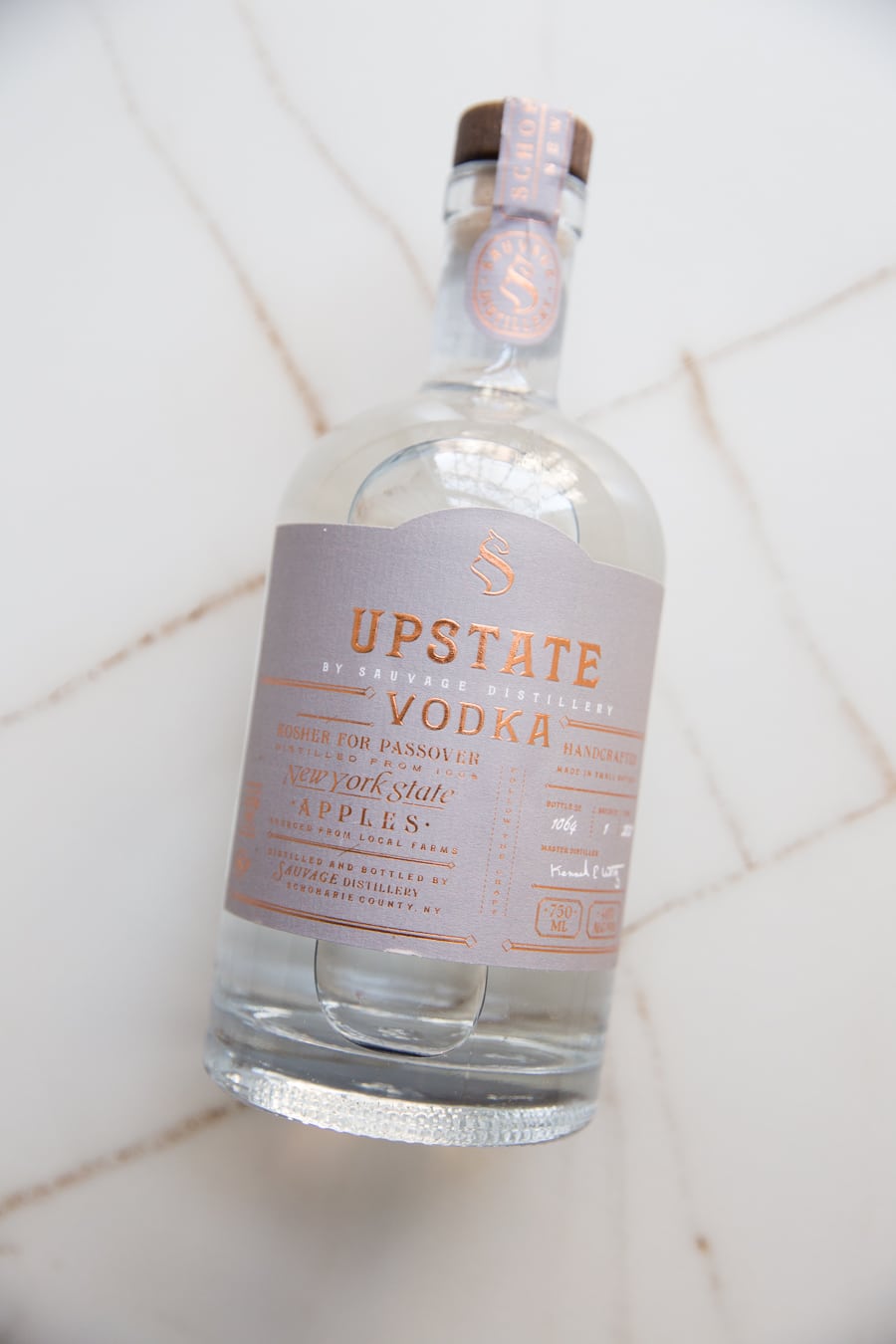 To celebrate, we're doing a Passover riff on the Moscow mule, because no one is a fan of Russia these days! The Mitzrayim Mule! Mitzrayim is hebrew for Egypt and we are celebrating the exodus with a homemade ginger simple syrup mixed with lime and Upstate Vodka's Kosher for Passover spirit! As a native New Yorker, I love that this vodka is handmade in New York from apples, and it has a sweeter finish and less of a burn than traditional vodka.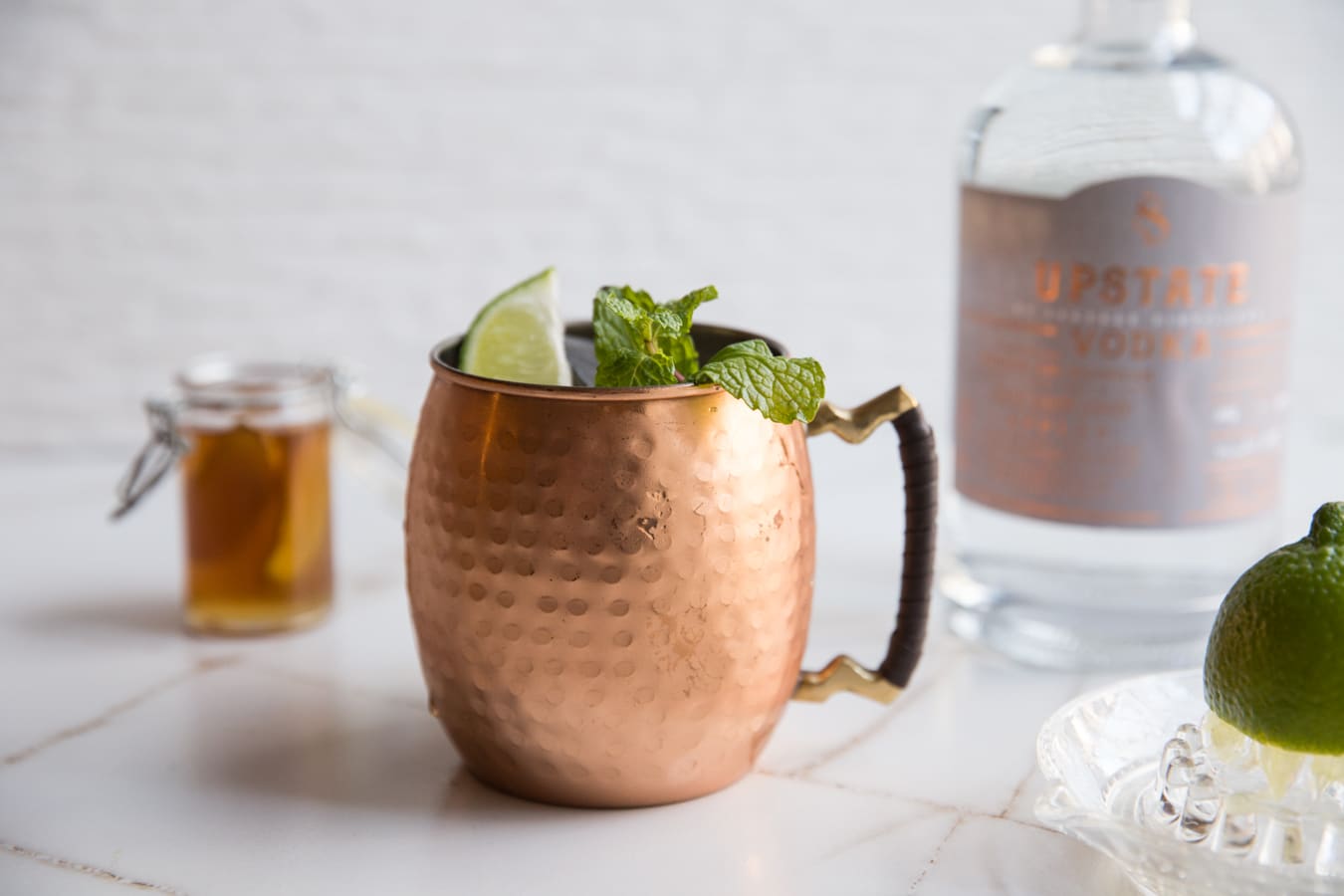 L'chaim, to life and to freedom – from our personal Egypt, our struggles, limitations and boundaries. Happy Passover!
Mitzrayim Mule
2 oz. Upstate Vodka
1 oz. fresh squeezed lime juice
1 oz. ginger syrup
1/2 cup seltzer
lime wedges and mint, for serving
Method:
Fill a Moscow Mule mug with ice, then add the vodka, lime juice and ginger syrup, gently stir. Top with seltzer and garnish with lime and mint.
Ginger Syrup
1 cup sliced ginger
1 cup water
1 cup sugar
Add all the ingredients to a sauce pan and bring to a simmer, stirring to dissolve the sugar. Simmer for 15 minutes over medium heat and remove from the flame. Steep for one hour, strain and store in an airtight container in the fridge for up to 6 months.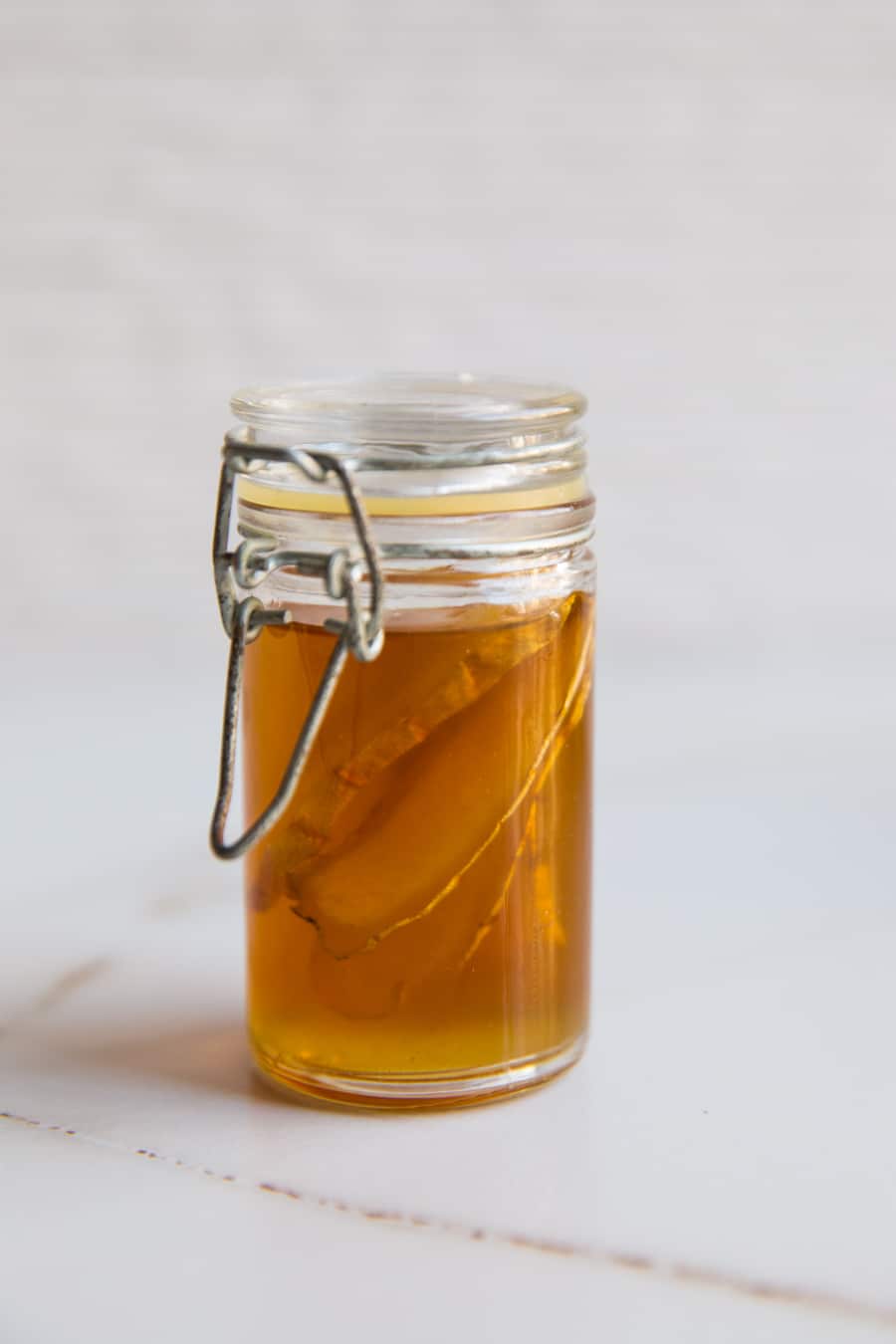 This post is sponsored by Upstate Vodka.
Related Recipes:
amba bloody Harry
whiskey cider