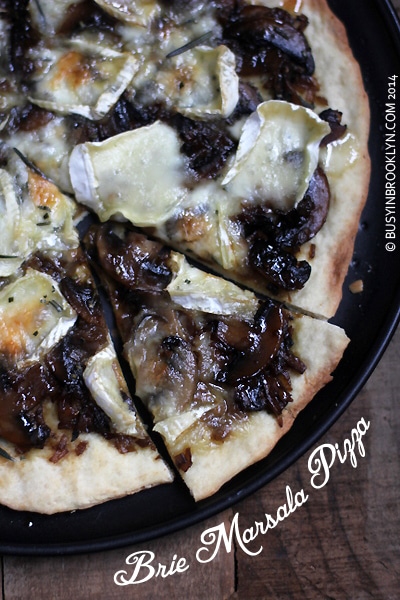 It's a funny thing about brie. I'm really not a stinky cheese kind of person. I won't go near bleu cheese with a ten food pole. Not even if you paid me. But brie, now that sort of moldy cheese, I like!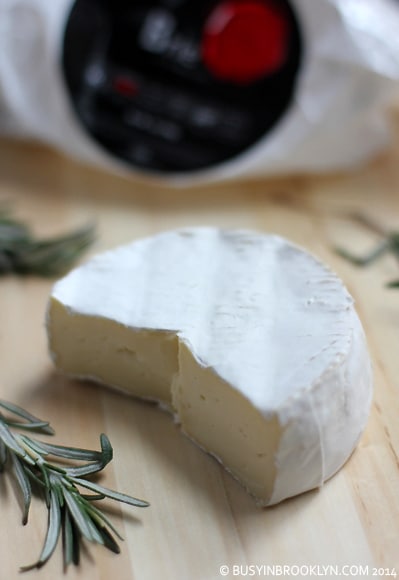 Brie is a soft cow's milk cheese named after the French region from which it originated. It is pale in color with a slight grayish tinge under a rind of edible white mold. The thing about the mold is – it doesn't taste moldy. And it definitely doesn't stink.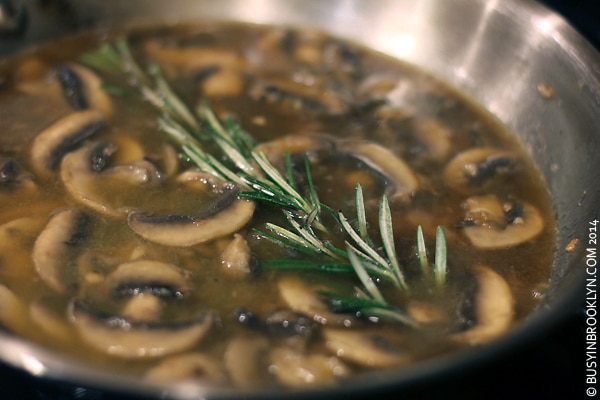 Inside that rind, you'll find the creamiest pale yellow cheese that is spectacular with jam, amazing in puff pastry, and unbelievable with wine.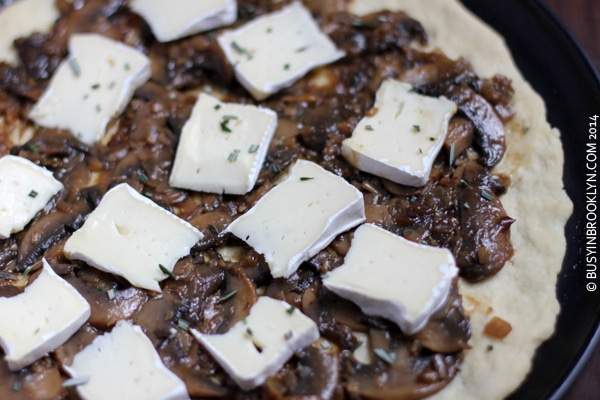 Since wine pairs so wonderfully with the rich and fruity notes in brie, I decided to create a pizza with a classic Marsala sauce and Natural & Kosher Cheese's wheel of soft ripened brie. It would work equally well with their camembert.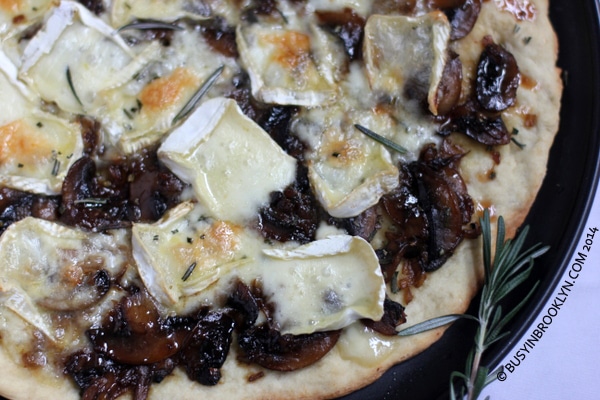 With sweet fruity marsala, fragrant rosemary and rich brie, this pizza is a mushroom lover's dream! Thyme or wild mushrooms make another great option!
Brie Marsala Pizza
1 lb. store-bought pizza dough (I use Trader Joe's)
1/2 wheel brie
1 8 oz pkg button mushrooms, cleaned and sliced
1 lg shallot, minced
2 cloves garlic, minced
1 tbsp butter
1 tbsp extra virgin olive oil
salt & pepper, to taste
1 cup marsala wine
1/2 cup vegetable stock
1 sprig rosemary plus more for garnish
Method:
Heat the butter and oil in a pan and saute the shallot and garlic until fragrant. Add mushrooms and saute until the liquid evaporates. Season with salt & pepper. Deglaze the pan with Marsala wine and simmer until reduced by half. Add the stock and rosemary and continue to simmer until reduced and thickened, about 5 minutes.
Preheat oven to 425 degrees. On a lightly floured surface, roll out the pizza dough to a 12″ diameter circle and top with mushrooms, and brie. Garnish with rosemary. Bake until cheese is bubbly and the pizza dough is crisp and golden, about 15-20 minutes.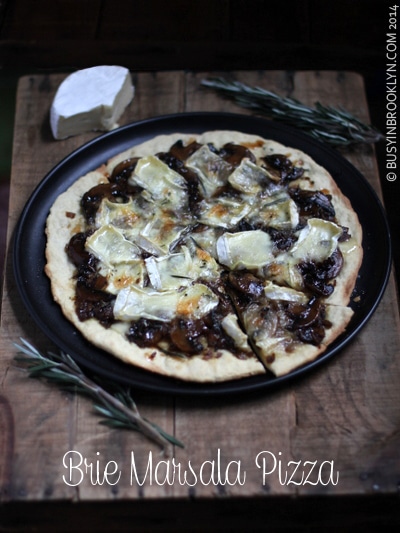 This post was sponsored by Natural & Kosher Cheese. Follow them on Facebook, Twitter, Pinterest, Instagram, YouTube, Google+, or via their Blog
Related Recipes:
dried fruit brie bites