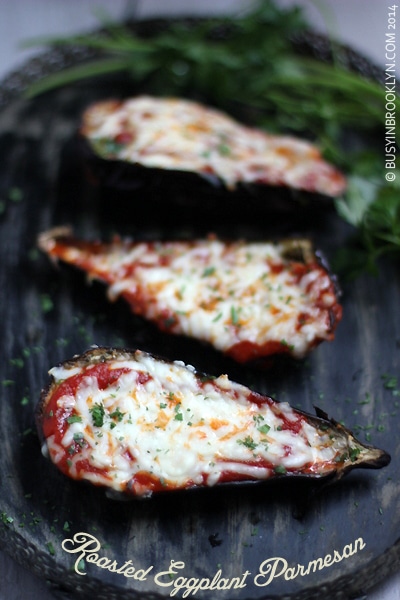 This is one of my favorite recipes of all time. Not only is it low carb, gluten free, and unbelievably delicious, it's also quick and easy – no breading required!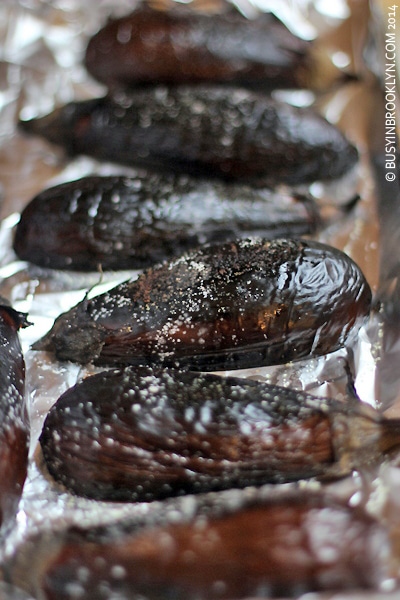 I posted a similar recipe back in 2012, where I went light and healthy using feta cheese and tomatoes. It's one of my most popular posts on the blog, and for good reason. It may be dietetic, but it still hits the spot to curb your calorie cravings.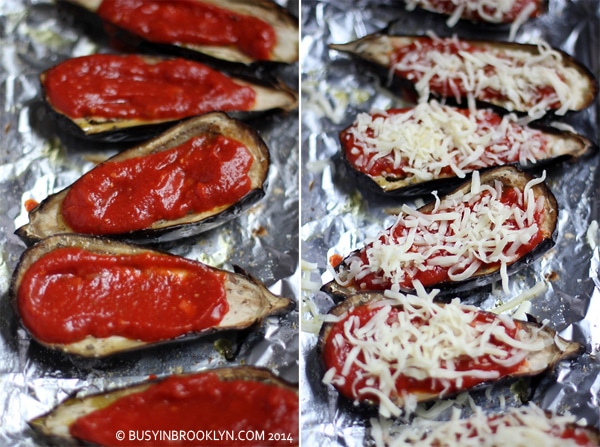 This more authentic version of roasted eggplant parmesan stays true to the cheesy goodness of the original. It's packed with grated parmesan and mozzarella cheese, but leaves out the frying and breadcrumbs for a guilt-free dish that's as good as it looks!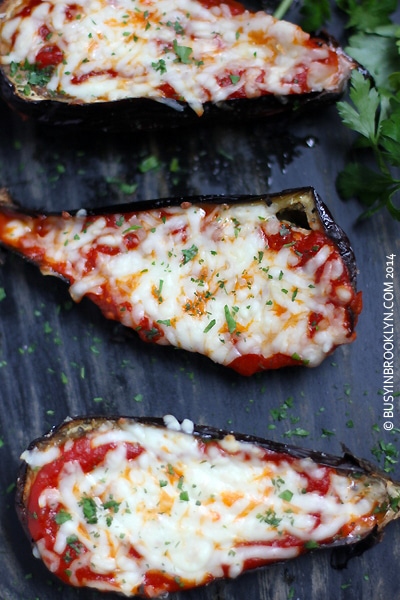 With Passover soon approaching, I thought this would be the perfect time to post a gluten free dish that's just right for the intermediary days of the Chag. If you're like me and you don't eat matza pizza, this is the perfect way to enjoy a cheesy dish that's not gebroks (dishes that allow for matza to absorb liquid). Thankfully, Natural & Kosher parmesan and mozzarella are kosher for Passover so you can prepare this dish without having to search for the afikomen (ie. look very far!). If you're not a fan of eggplant, read on for other cheesy gluten-free ideas, you'll be sure to find one that suits your fancy!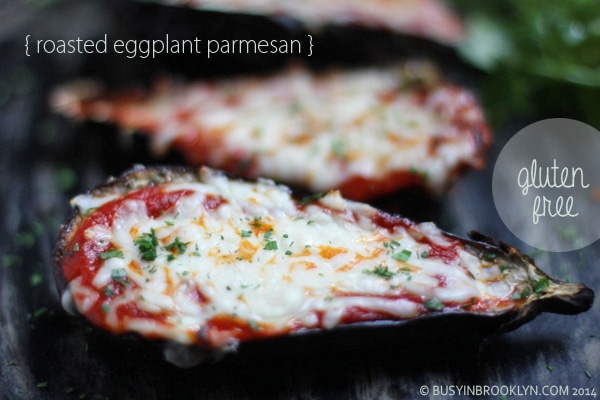 Roasted Eggplant Parmesan
Eggplant (use mini for appetizer, large for entree)
olive oil
kosher salt, to taste
marinara sauce
Natural & Kosher grated parmesan cheese
Natural & Kosher shredded mozzarella
fresh parsley or basil, for garnish (optional)
Method:
Cut the eggplants in half lengthwise and place flesh-side down on a greased baking sheet. Drizzle with olive oil, sprinkle with salt and broil on high on the top rack of the oven for 20-25 minutes (35 for larger eggplant), until skin is charred and the flesh is soft.
Turn the eggplants over and sprinkle with parmesan cheese. Top with marinara and shredded mozzarella. Bake at 400 degrees until cheese is bubbly and beginning to crisp up around the edges. Garnish with fresh herbs and serve immediately.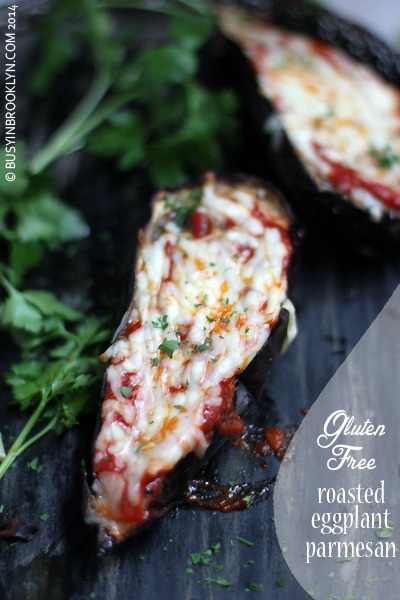 This post was sponsored by Natural & Kosher Cheese. Follow them on Facebook, Twitter, Pinterest, Instagram, YouTube, Google+, or via their Blog
Related Recipes:
portobello pizza
pizza omelette
cheesy stuffed mini peppers
pasta free spinach manicotti
spaghetti squash baked ziti
roasted eggplant parmesan with feta