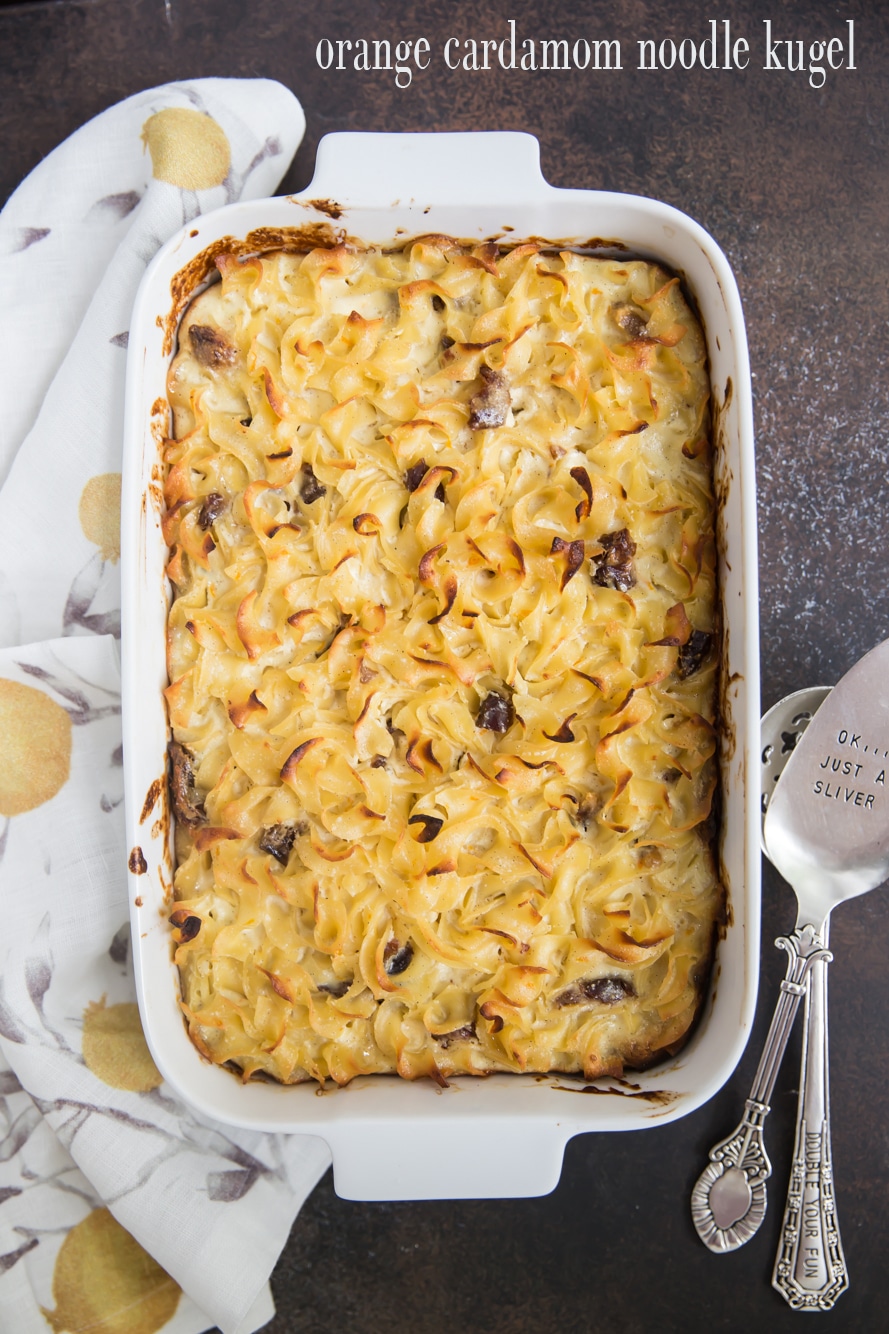 Well hello there blogosphere, it's been so long, hasn't it?! Life has been hectic as ever, but I've always got my blog on the back of mind, wanting to cook, and photograph, and post and just share with y'all. Pesach (in Beijing, China!) has come and gone. I've since been to Ohio, and off to Antwerp tomorrow, and guess how I'm celebrating? By making kugel!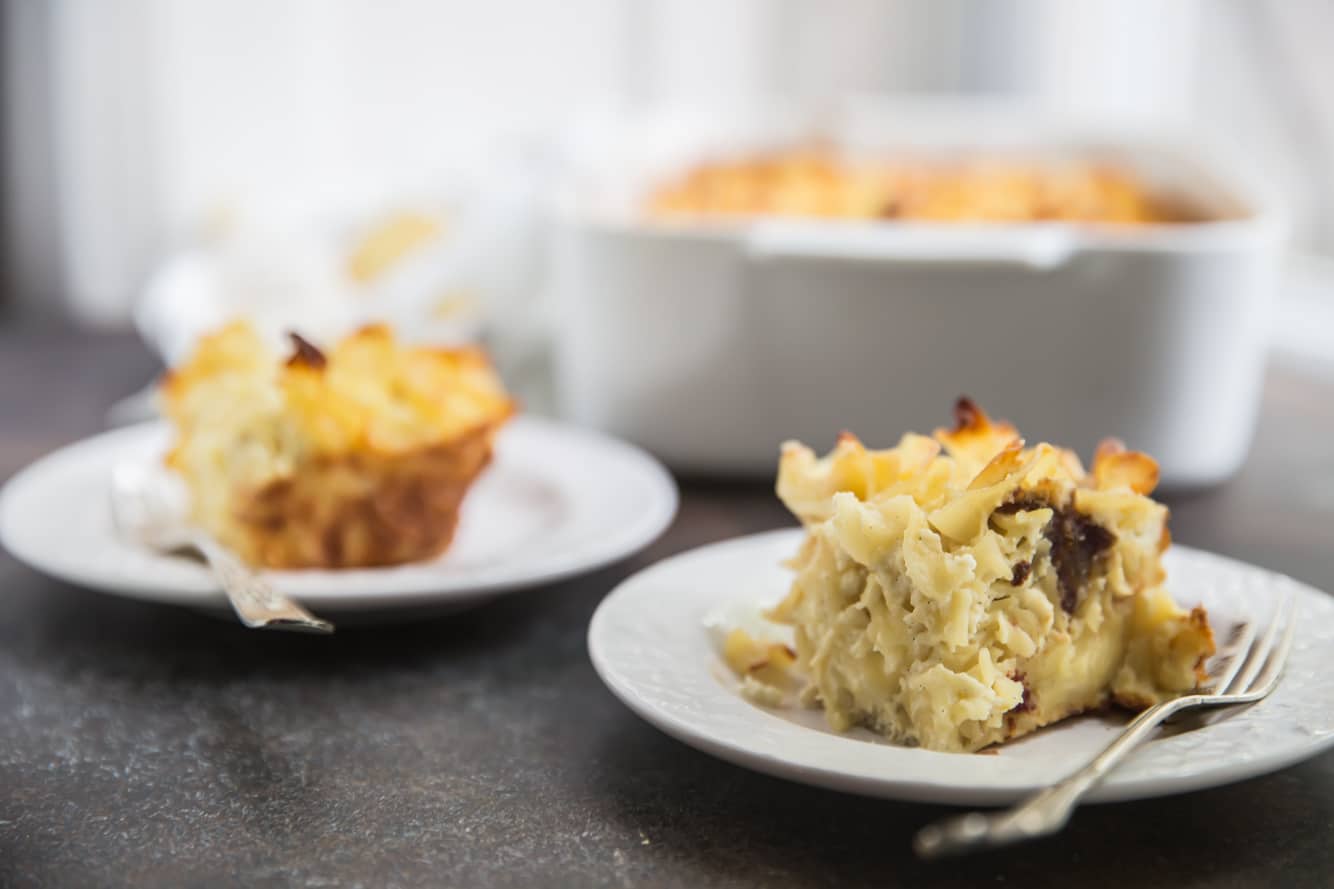 If you know me, I consider myself the Anti-Kugel. Yes, that's right. I'm Jewish and I don't like kugel! Why, you ask? Well I believe that instead of boiling up veggies, mashing them, and then mixing them with oil and eggs and who-knows-what-else, why don't you skip the whole complicated process and JUST. ROAST. VEGGIES. Same goes with potatoes. And noodles? Well you can cook em and eat em JUST. LIKE THAT. But alas, kugel has stood the test of time, and you'll find the gazillion calorie concoction in most Jewish Ashkenazi houses on Erev Shabbat (my mom included)!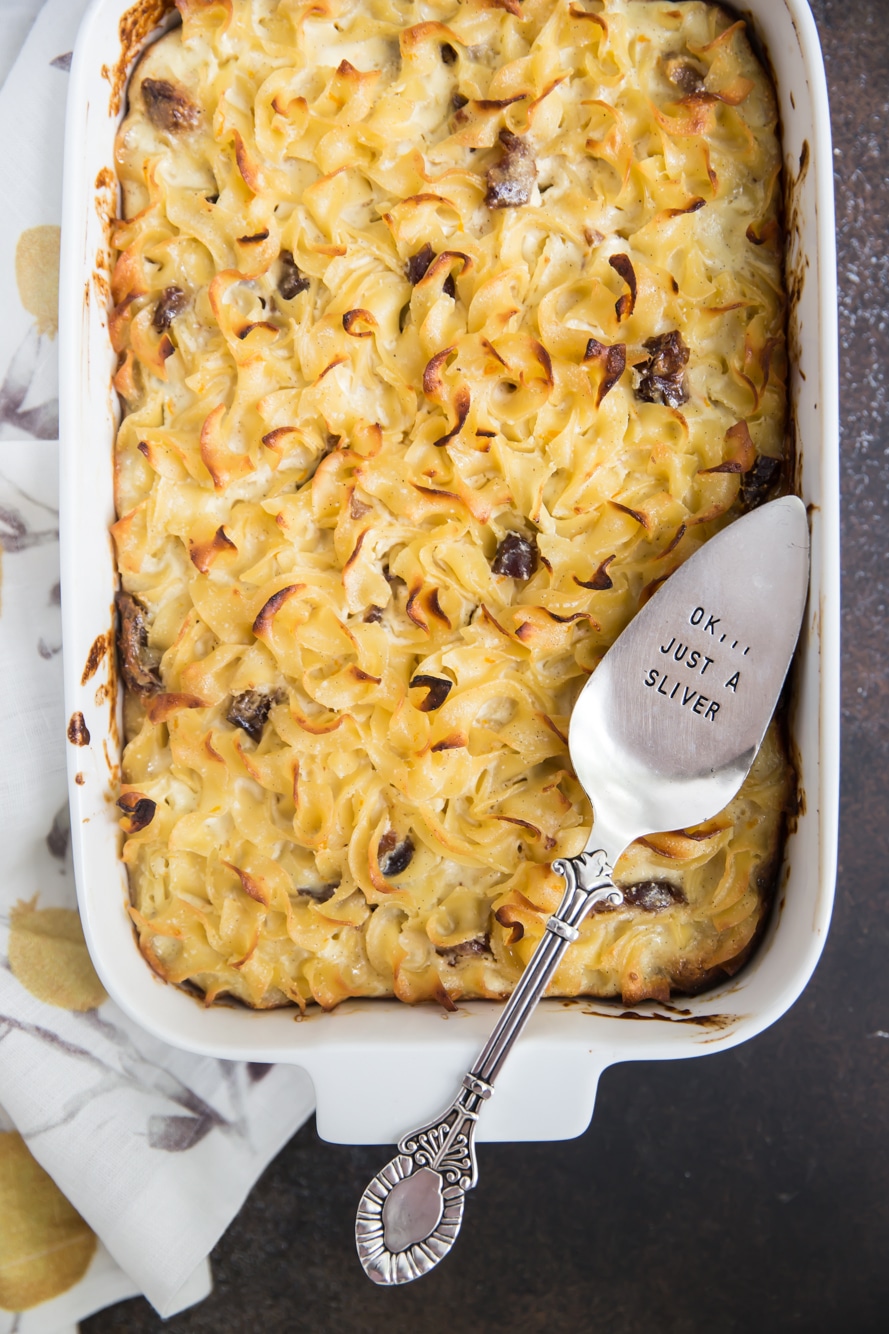 So what, pray tell, is kugel doing HERE? Well in one word: Shtisel. The viral Israeli TV series that was made popular by Netflix has captured my heart, and that of many, Jews and non-Jews alike. It has me craving Israeli salad with tahini, tea, and all sorts of traditional heimish foods that I haven't looked at in years. In short: If Shtisel has ME making kugel, and you're not watching it, then you've got to GET. ON. IT. Chasdei Hashem I'm here to spread the Shtisel love!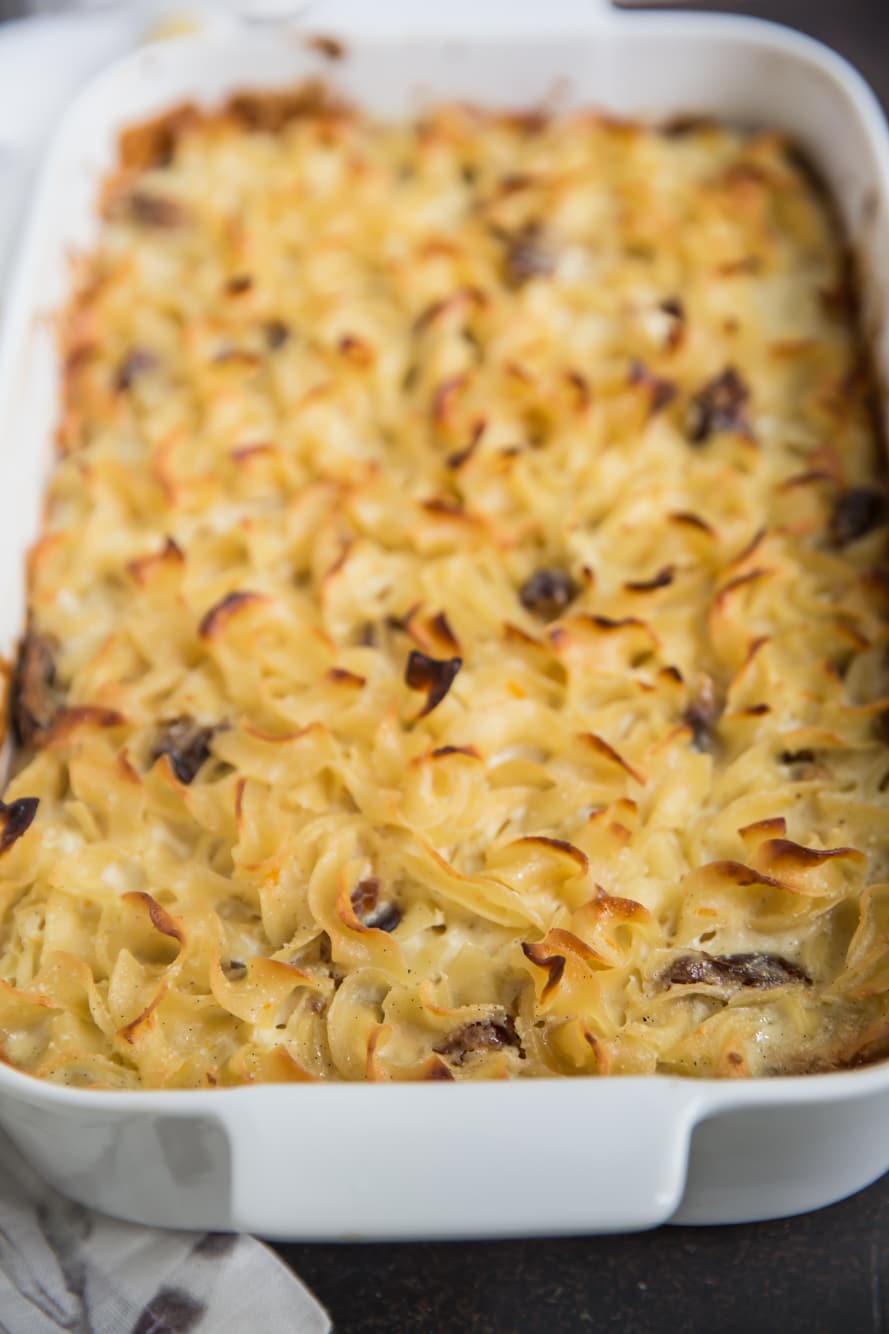 So I've been sprinkled with "heimish" dust but that doesn't mean that I'm going to made traditional kugel, because, well, I'm still ME. And because Shavuos is coming up, what do you think I did? I made dairy lokshin kugel – one that's lightened up with the refreshing taste of orange, cardamom and vanilla bean + some ricotta for creaminess and yogurt for some tang. All in all, a perfect compliment to your Shavuot menu. B'hechlet!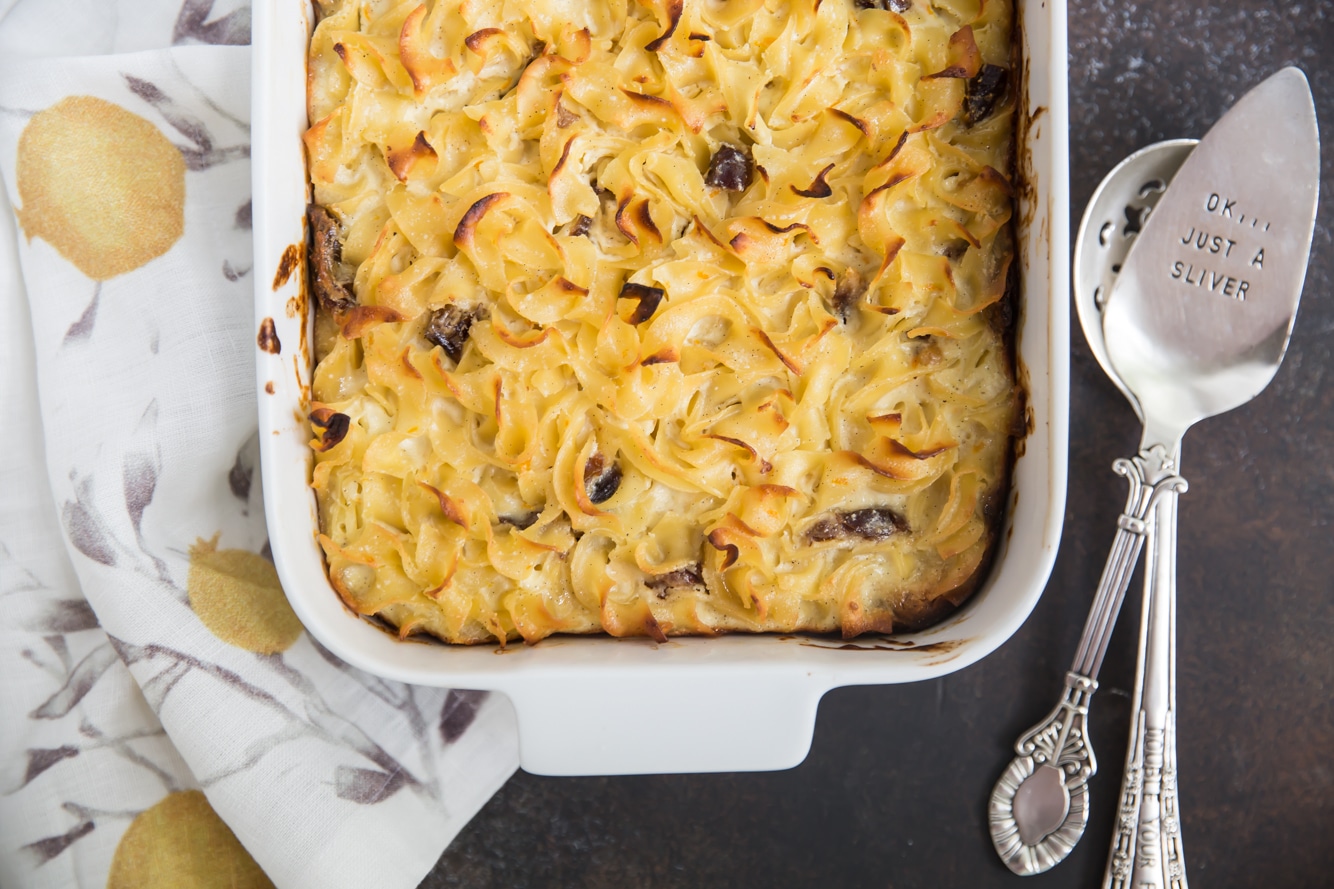 Orange Cardamom Noodle Kugel
12 oz. wide egg noodles
4 tbsp butter, plus more for greasing the pan
4 eggs
15 oz. ricotta cheese
12 oz. plain Greek yogurt
Zest and juice of 1 medium orange
2 tbsp honey, or to taste
1/2 tsp cardamom
1 vanilla bean, split and scraped or 1 tsp vanilla extract
1/4 tsp kosher salt
1/2 cup pitted medjool dates, chopped (see note)
Method:
Preheat oven to 350 degrees.
Bring a pot of salted water to a boil, add noodles and cook for 7 minutes. Drain and return to the pot. Stir with butter.
In a second bowl, lightly beat the eggs. Stir in the ricotta cheese, Greek yogurt, orange zest and juice, honey, cardamom, vanilla bean paste and salt. Stir with a spoon until the mixture is smooth. Add the buttered noodles and dates and stir to incorporate.
Grease a baking dish with butter and pour in the noodle mixture. Bake for 50-60 minutes, until the kugel is set and starting to brown around the edges.
NOTE: to make chopping easier, freeze the dates or refrigerate for a few hours.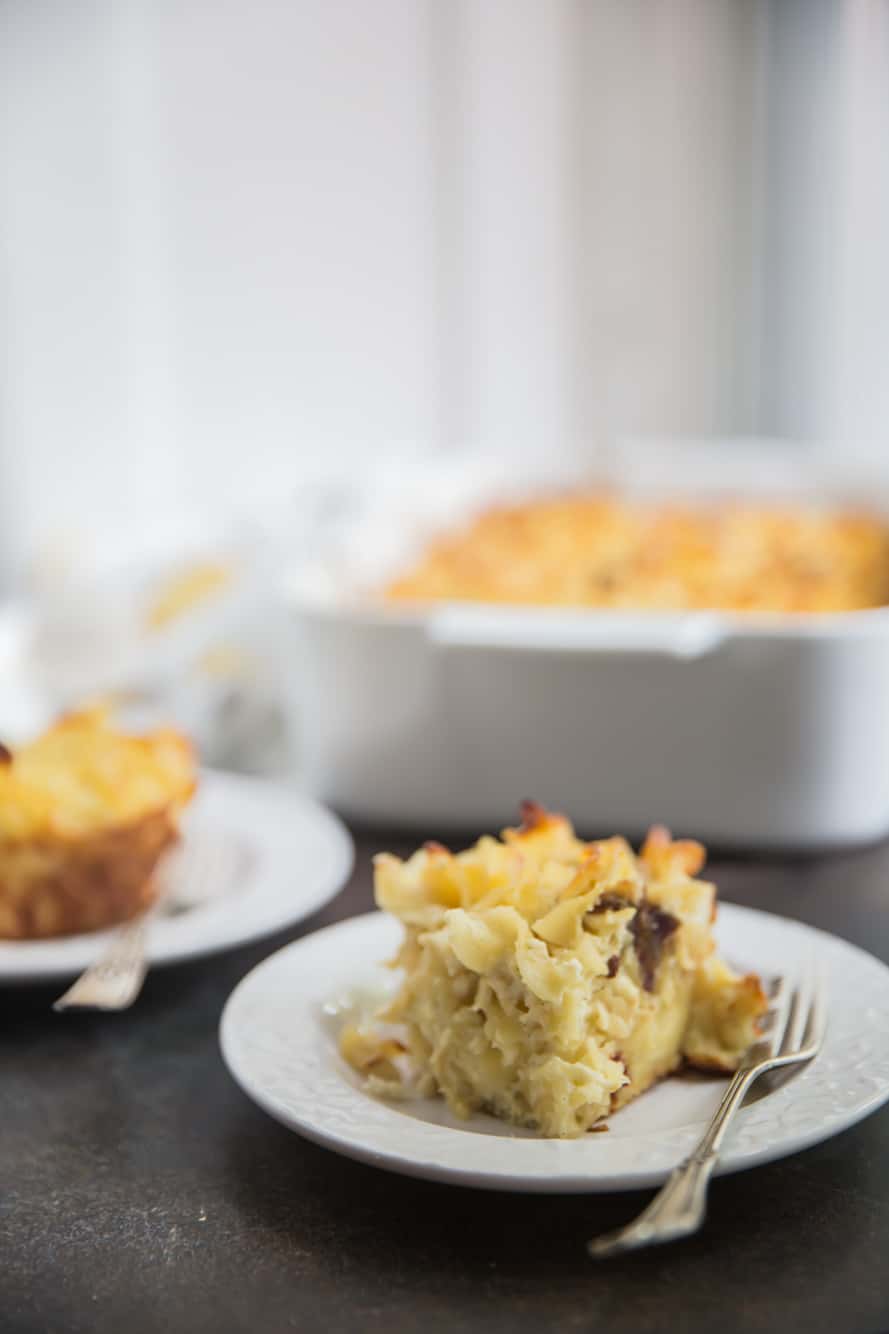 Related Recipes:
orange cardamom malabi
shavuot menu roundup
rosewater cheesecake mousse parfaits
Bubby's challah kugel