Happy Chanukah everyone!! You gotta love this holiday of parties, fried foods and presents, it really is my favorite! Partly so because I like to do without the pressure. Quick and easy recipes, throw together a cheese board and buy some donuts and we're good to go!
There's also 8 days to spread out the homemade stuff – so I tackle one thing at a time – classic latkes one night, a mashup on another. Some funnel cakes and deep fried oreos if we're having a party and these SUPER EASY cauliflower poppers for the prettiest and simplest appetizer!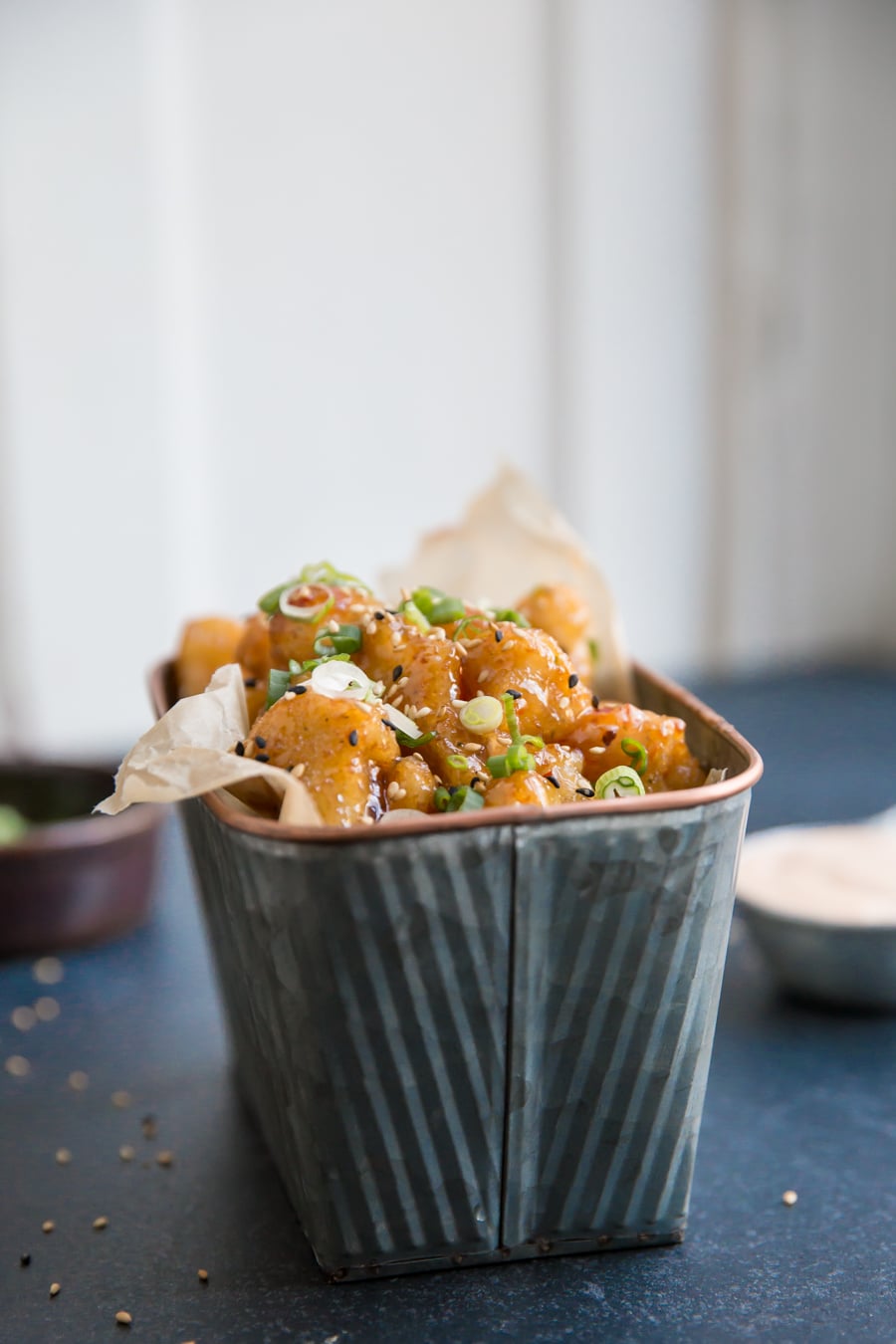 Sure in general I'm all for the homemade from-scratch stuff, but we all need an easy recipe in our back pocket that's semi-homemade, and breaded cauliflower florets are a gift to foodie kind!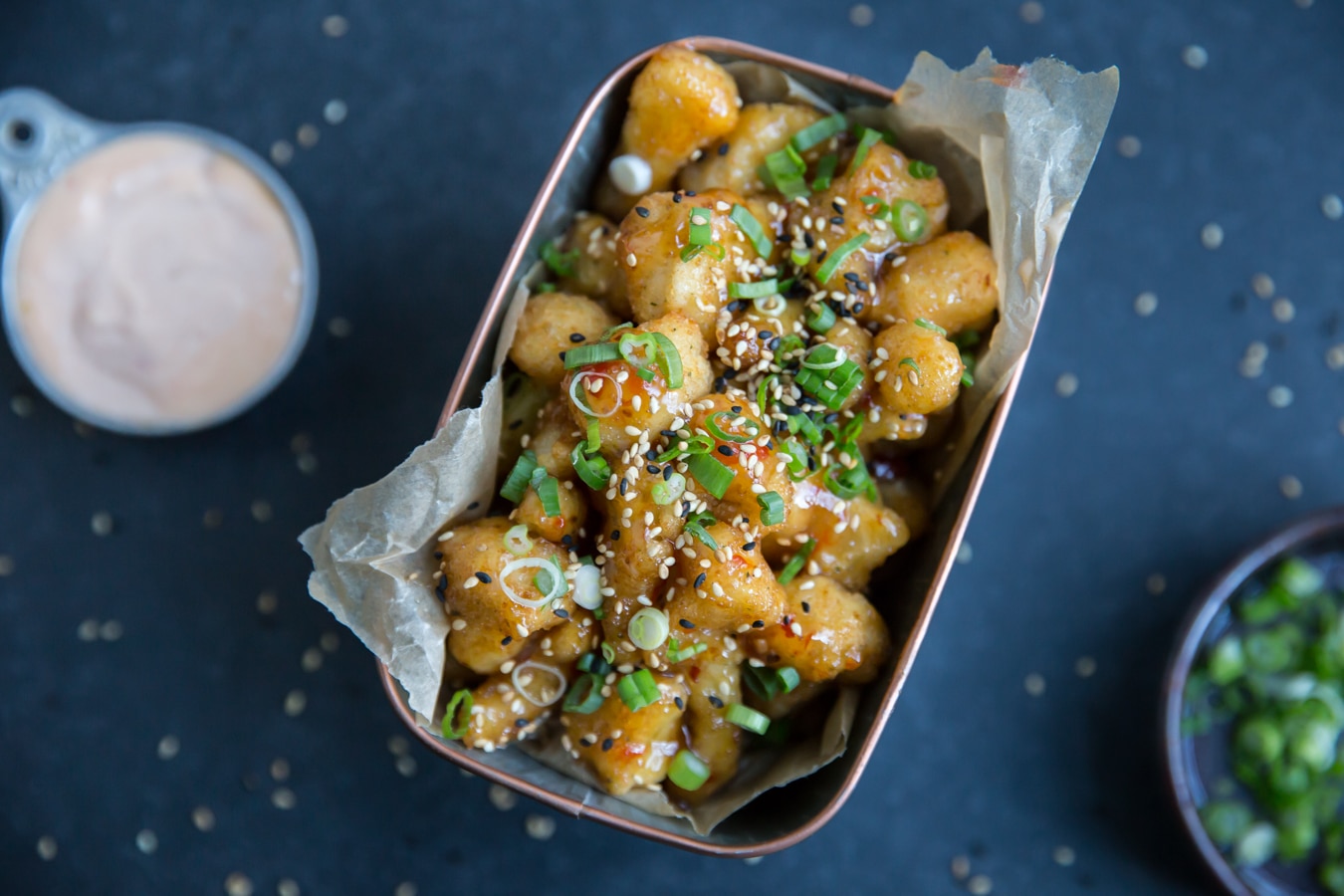 I first tasted a variation on this recipe at an Israeli-style cafe in Florida, they're all over the sweet chili sauce! It came out still steaming and crispy from the fryer with a mayo dip on the side and something about it was just addictive and delicious! I realized that it was really easy to replicate at home, so I've been making it ever since and they are always a crowd pleaser!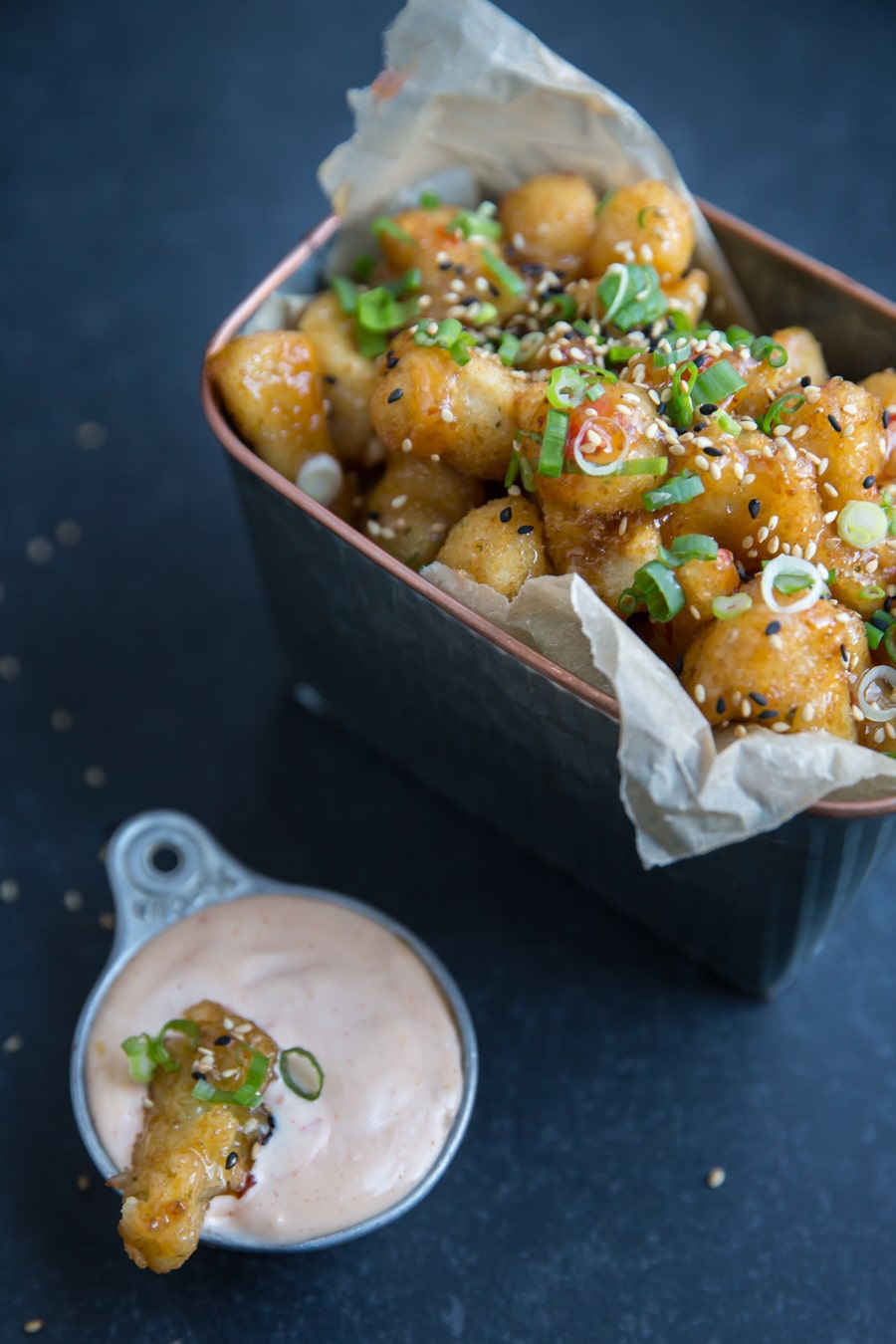 I went a little Asian with the toppings and dip but you can go Middle Eastern with some parsley over the top and some za'atar ranch on the side, or maybe Mexican with some taco seasoning and cilantro with some salsa for dippings.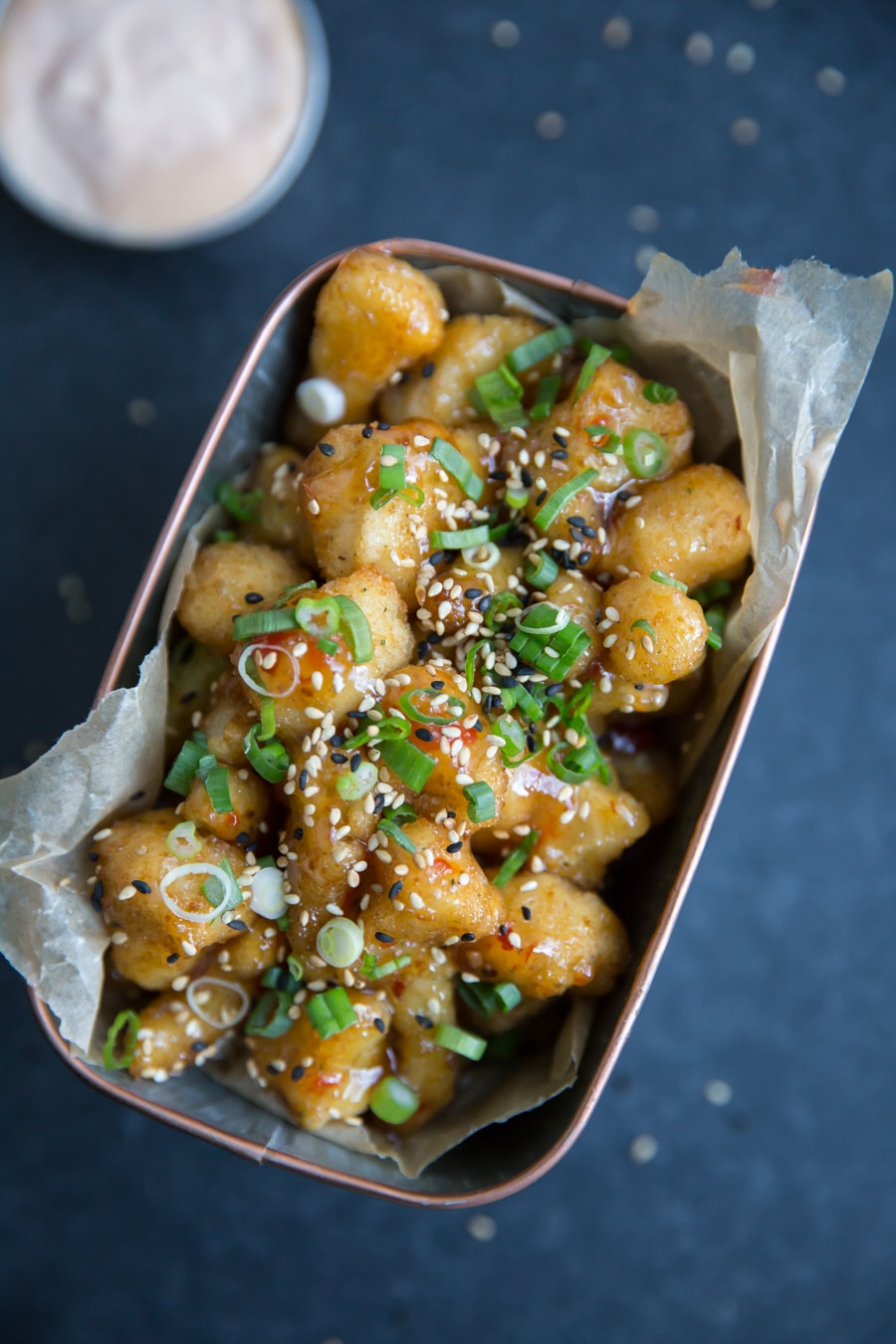 Get dippin'!
Sweet Chili Cauliflower Poppers
24oz. package breaded cauliflower florets
20oz. jar sweet chili sauce
1 scallion, chopped
1 tsp toasted black and white sesame seeds
canola oil, or cooking oil spray
spicy mayo, for dipping
Method:
To fry: heat oil in a deep fryer and fry the florets until crispy. Alternatively, heat oven to 425 degrees, spray the poppers with oil and bake until crispy.
While the poppers are hot, toss with sweet chili sauce, top with scallions and sesame seeds and serve immediately.
VARIATION: try this recipe with breaded broccoli poppers or chicken nuggets!
Related Recipes:
falafel cauliflower poppers
cauliflower nachos
smoked paprika popcorn cauliflower