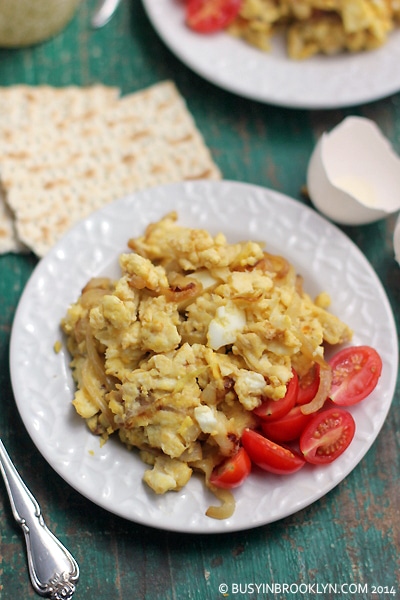 They say necessity is the mother of invention and I guess that's how this recipe came to be. I mean, you can't say you've really tried every type of egg dish over Passover until you've tried scrambled hard-boiled eggs, right?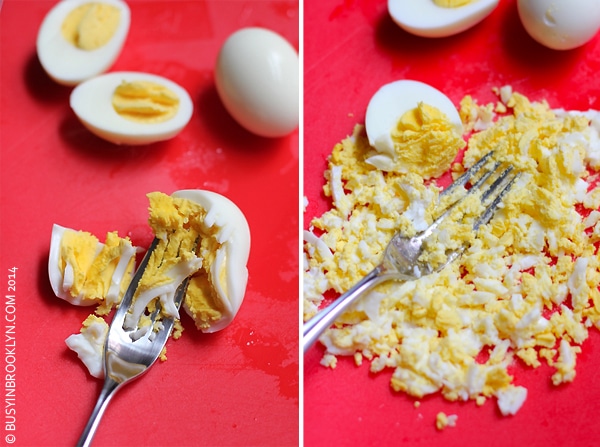 My mother has been making these on Passover for as long as I can remember. She learned to make them from my grandmother, who learned to make them from her mother. I'm not sure if this is a traditional Hungarian dish, or if my great-grandmother invented it. I imagine there wasn't much else to eat back in Europe besides for eggs and potatoes, with a little chicken or meat on the side, if they were lucky. So creativity with eggs and potatoes was a must. How else can you explain adding hard boiled eggs to runny scrambled ones?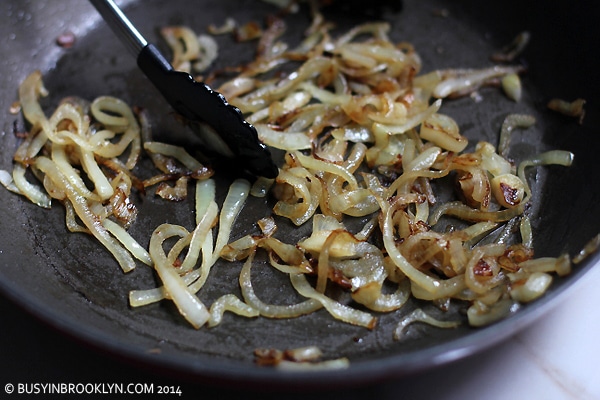 Eggs on eggs might sound kind of weird. Ok, it does sound really weird, but trust me when I tell you that these scrambled hard-boiled eggs are incredibly delicous. Adding hard-boiled eggs to the scrambled ones make this dish substantial enough to serve for lunch, with a side of salad or matza and cheese.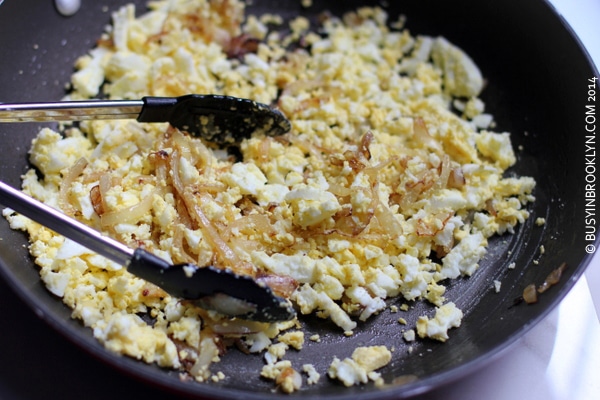 Scrambled hard-boiled eggs is just one of the interesting recipes my family whips up with eggs over Pesach. There's also our sweet nut omelette that we'd whip up for breakfast and the mock chopped liver that begins with some deeply caramelized onions.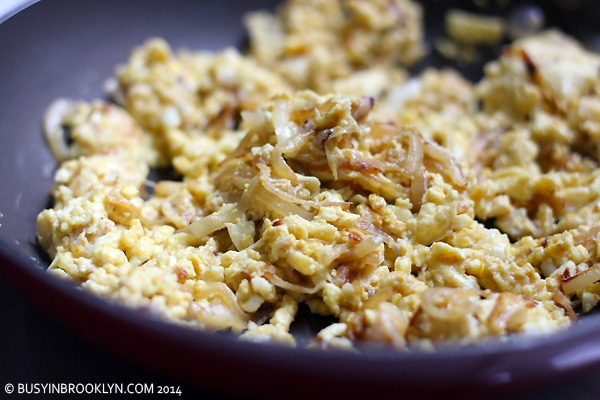 Aside from eggs and potatoes, sauteed onions are the other quintessential Passover ingredient. Since we don't use spices or processed ingredients over the holiday, sauteed onions are a crucial base for adding flavor to every dish. These scrambled hard-boiled eggs are no exception.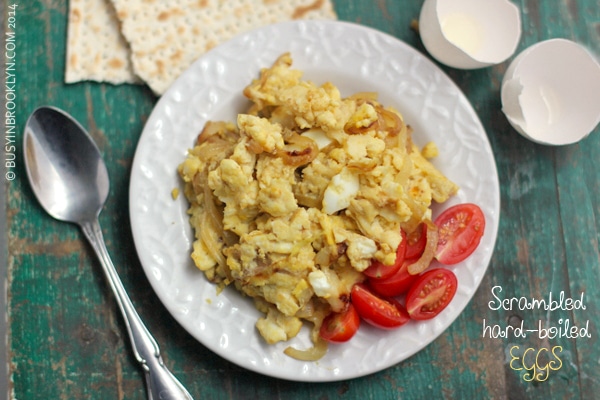 Scrambled Hard-Boiled Eggs
2 tbsp oil or shmaltz
1 small onion, thinly sliced into half rings
3 hard-boiled eggs, peeled and mashed
4 raw eggs
salt and pepper, to taste
Method:
Saute the onions in oil until deeply golden and caramelized. Add the mashed eggs and saute for 1-2 minutes. Season with salt and pepper. whisk the raw eggs and season with salt and pepper, Pour over the cooked eggs mixture and stir until scrambled but still slightly wet (but not runny). Serve immediately.
Yield: 4 -5 servings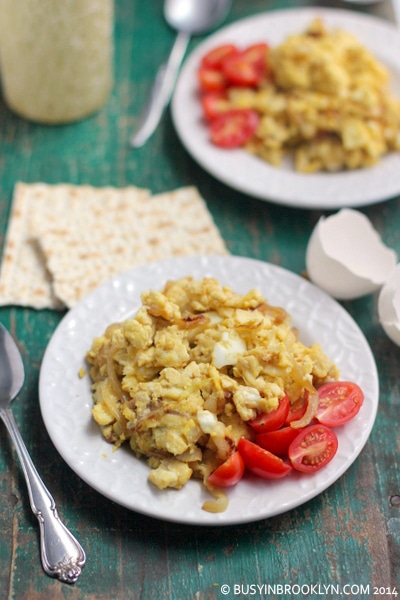 Related Recipes:
how to make perect hard-boiled eggs
Passover sweet nut omelette
Passover baked portobello shakshuka