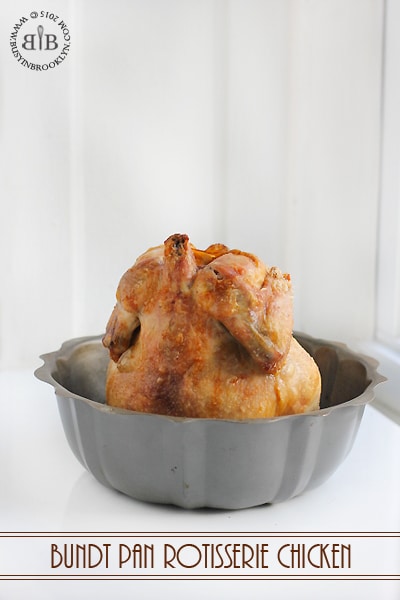 I have a confession to make. I used to be afraid of chicken. And I don't mean of eating it.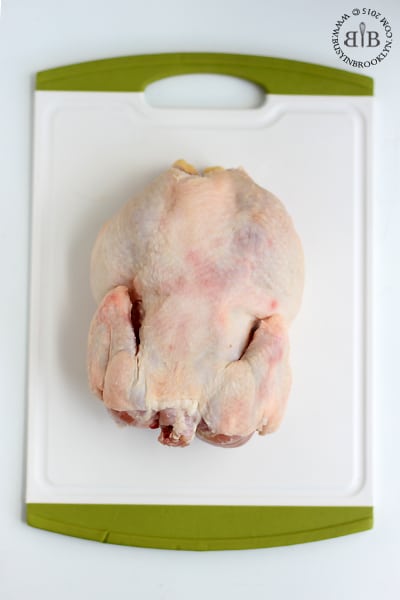 Yes, you read that right. When I was a teenager, I wasn't too fond of helping in the kitchen, and when I had to make chicken, lets just say it was an ordeal. I always wore gloves, but sometimes the chicken got the better of me and I would throw it into the sink, terrified that it would come to life and leap at me.
I mean, do you blame me? Look at that chicken sitting there all pretty. It looks so…well…human.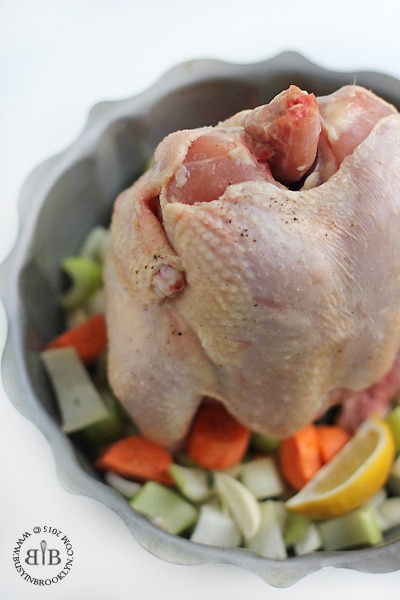 It took a few years, but I got over my fear. And just time in time for this GENIUS homemade crispy rotisserie chicken hack.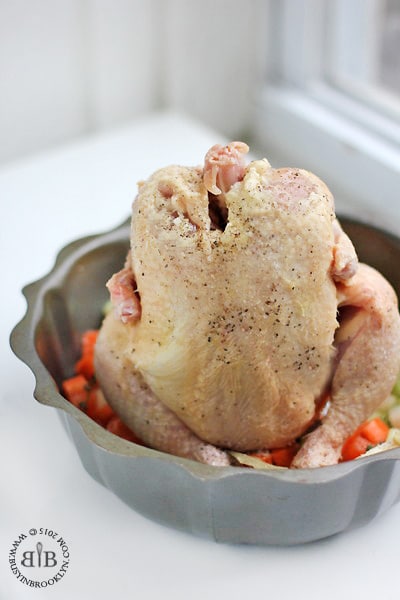 I can't take credit for this stroke of brilliance. All credit goes to Justin Chapple, the senior editor of Food & Wine Magazine, who's Mad Genius Tips constantly blow me away!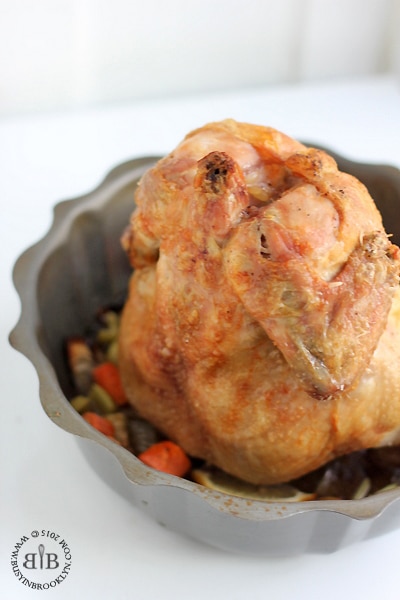 When I saw a short clip of this easy bunt pan rotisserie chicken on Instagram, I was all over it. I made it for Shabbat that week, and I've been making it ever since. It's my husband's favorite way to eat chicken, and we always fight over the crispier-than-ever chicken wings!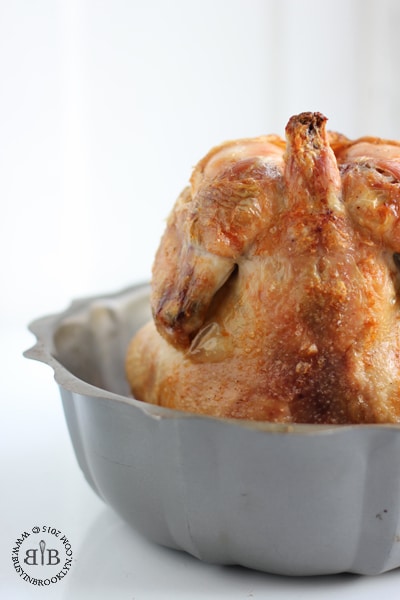 My favorite thing about this recipe is that it's super healthy and indulgent nonetheless. You feel like you're eating fried chicken (it's that crispy!), but without those extra calories. It also makes a great one-dish meal when you add potatoes or other veggies.
Bundt Pan Rotisserie Chicken
1 whole chicken
1 medium onion, chopped
1 carrot, peeled and diced
2 sticks celery, diced
a few sprigs of thyme
1 lemon, cut in quarters (do not peel)
1 bay leaf
olive oil
salt and pepper
Method:
Preheat oven to 425. Place the vegetables and aromatics around the bundt pan and cover the hole with a piece of foil. Pat the chicken dry and rub with olive oil, salt and pepper and place the chicken cavity over the bundt pan stick. Roast for approximately 1 hour, until chicken is cooked through (internal temperature should be 165 degrees) and the skin is golden and crisp.
VARIATION: You may use other vegetables and/or aromatics, such as parsnips, turnips, potatoes, fresh garlic cloves (no need to peel), rosemary etc. If you are roasting vegetables that you'd like to serve with the chicken (such as potatoes) and they aren't tender by the time the chicken is cooked, remove the chicken from the bundt pan and return the vegetables to the oven, baking until tender.
NOTE: Try to keep the chicken as raised as possible. This ensures that the skin gets crispy all around.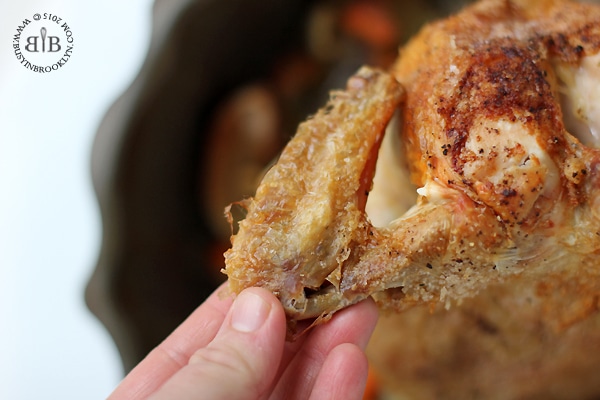 Related Recipes:
lemon & garlic whole roasted chicken