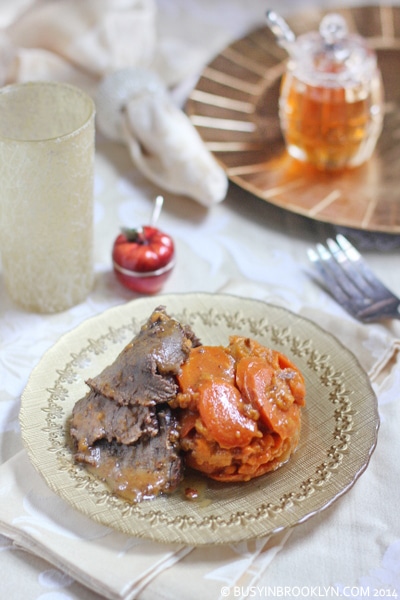 Somebody pinch me, I can't believe Rosh Hashanah is around the corner! I mean, where did the summer go? It's hard to believe my kids have already started school and we're about to embark on a new journey for the year 5775.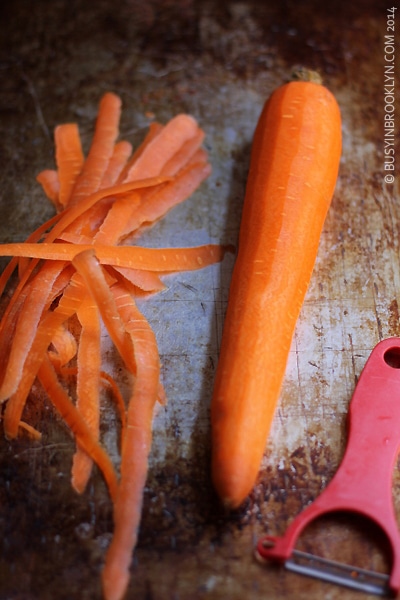 If it weren't for the smell in the air, I would be keeping my kid's bathing suits around. Instead, I'm packing them up with their bright summery wardrobes, and filling their closets with warm winter sweaters. What is it about that smell – that special something in the air that tells me that the Hebrew month of Tishrei is just around the bend. Can you smell it too?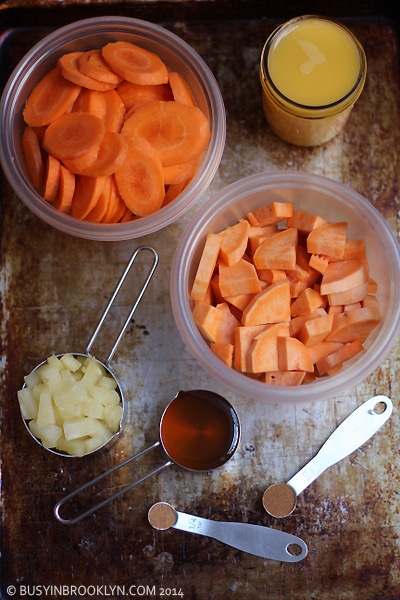 It's that slight fall breeze and the freshness of falling leaves that runs through my veins, bringing up memories of bygone Tishrei's. Weeks filled with the hustle and bustle of Yom Tov prep that culminate in the awe-inspiring day of Yom Kippur and end with the joyous celebrations of Succot. So many feelings of regret, sadness, gratitude, hope, inspiration all wrapped up in the September breeze…it's intoxicating.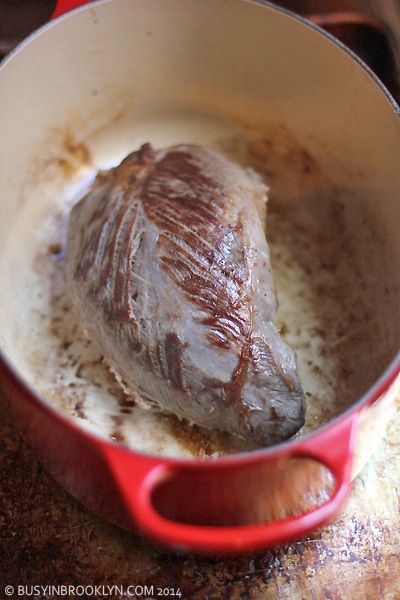 The power of scent is truly extraordinary. It can evoke the deepest memories and trigger rememberences from childhood and beyond. The smell of tzimmes simmering on the stove brings me back to the Jewish New Year's of my youth; honey dripping from my chin, counting the pomegranate seeds at the table.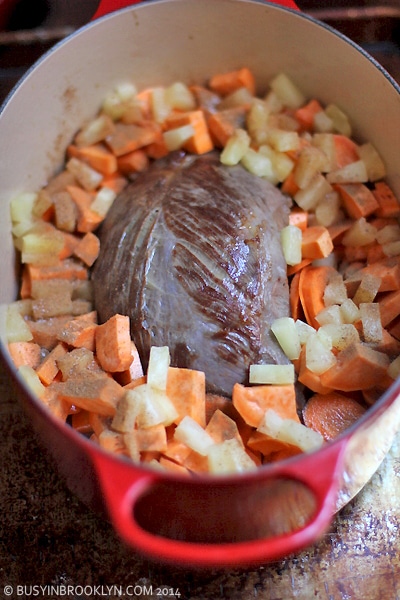 There's nothing like tzimmes to evoke memories of Rosh Hashanah, so I decided to do a little twist on the classic recipe.  Cooking the sweet carrot hash alongside a roast is a great way to make the best of your Yom Tov meat without having to cook your tzimmes separately. You can serve it all up on a platter and wow your guests with traditional Rosh Hashanah food, redefined.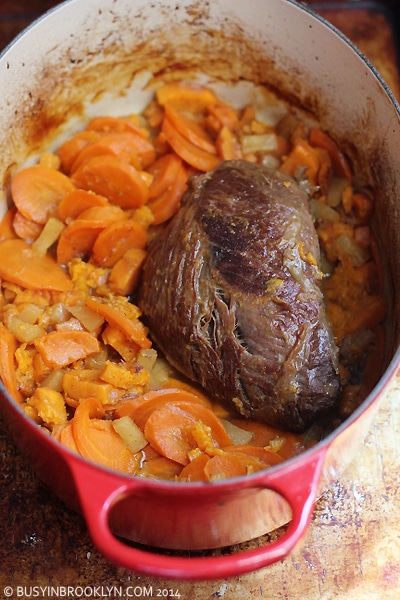 Here's to the start of many sweet things – from our food, to our lives. May we all be blessed to create the sweetest of memories this year!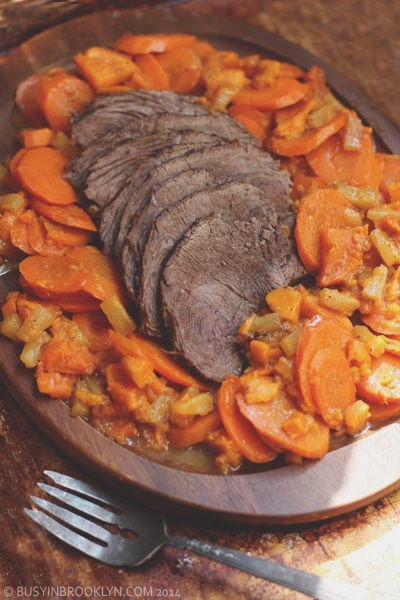 Tzimmes Roast
2 lb. mock tender (see note)
1 tbsp olive oil
salt and pepper, to taste
2 large carrots, approx 1 lb., peeled and sliced
1 lg or 2 small sweet potatoes, approx 1 lb., peeled and diced
1 cup canned pineapple tidbits (reserve juice)
1/4 tsp cinnamon
1/8 tsp nutmeg
heaping 1/4 c honey
1/4 cup pitted dried prunes, optional
Method:
Heat a dutch oven or oven-safe pot and add olive oil. Season the roast with salt and pepper and sear on all sides. Place carrots, sweet potatoes, prunes (if using), pineapple tidbits and all the juice from the can (it should equal about a cup, if it's less, add water to equal a cup) around the roast. Sprinkle the vegetables with cinnamon and nutmeg and drizzle with honey. Season, to taste, with salt. Cover the pot and bring to a gentle simmer. Remove from the fire and bake at 350 degrees for 1 hour. Flip the roast, stir the carrots, and bake for an additional hour.
Remove the roast from the pot and let it rest for 10 minutes. Slice and place on a platter. Place the tzimmes around the roast and drizzle remaining sauce over the meat.
NOTE: The mock tender is a large kolichol cut from the shoulder. If your butcher does not carry it, use a shoulder roast instead.
VARIATON: use 1 cup orange juice instead of pineapple juice.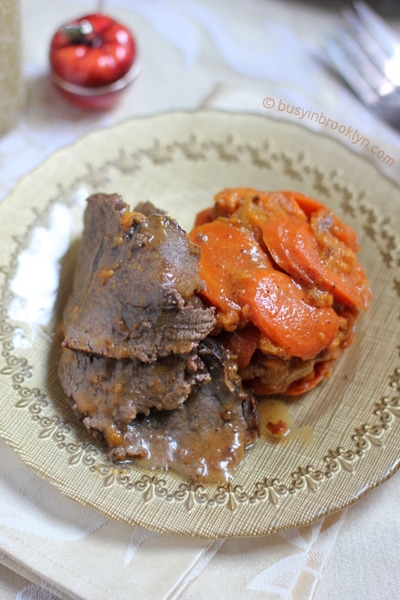 Related Recipes:
Rosh Hashanah Roast
honey roasted za'atar chicken with dried fruit
couscous with honey roasted carrots, parsnips and beets