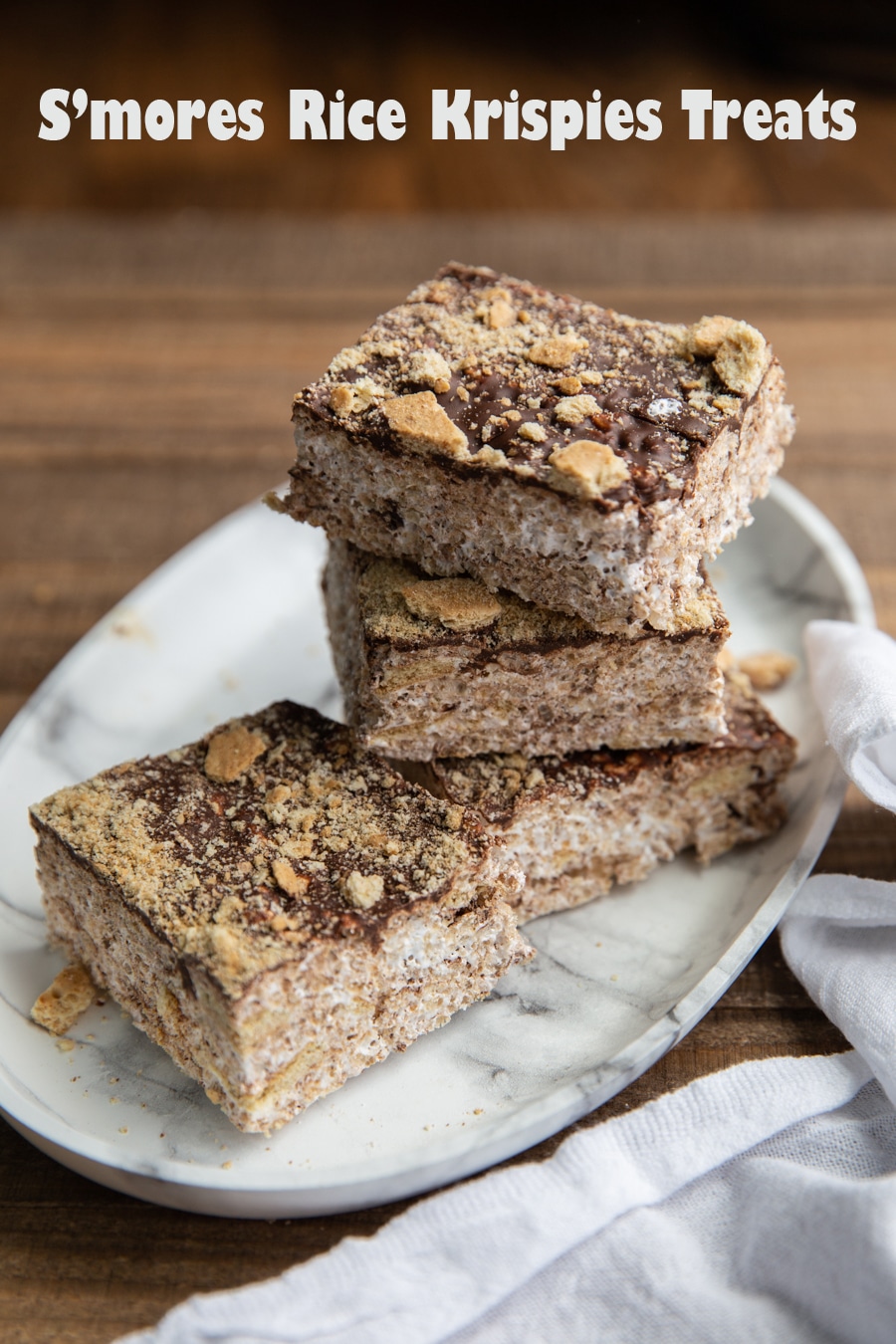 I gotta hand this one to my son, who came up with this glorious concoction all by himself during our grocery haul on Friday! He gets it from his momma :)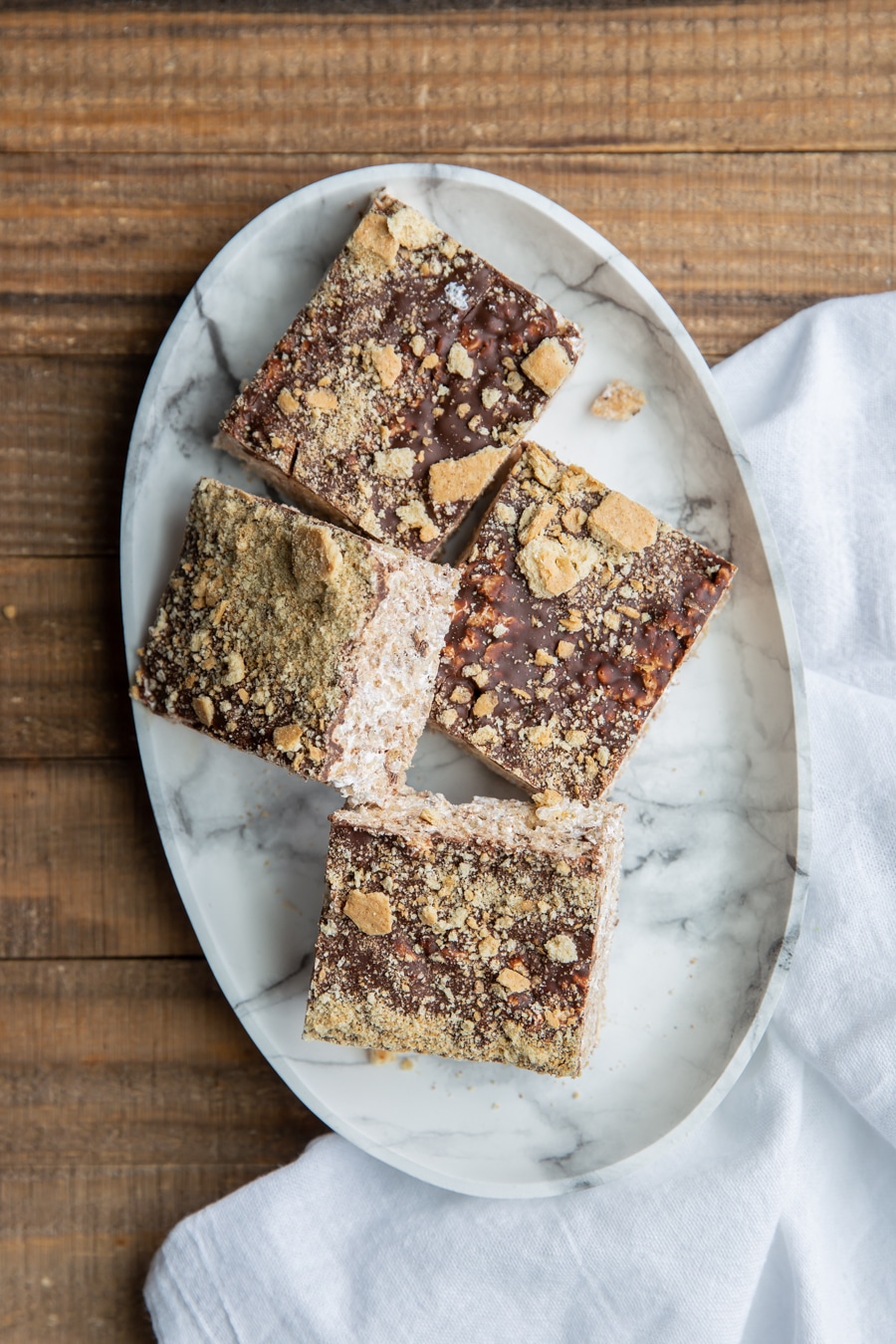 I let him work out the details on his own, pick out the ingredients at the store, and then plan it out when we got home. Lets not talk about the mess! There was lots of sticky fluff everywhere, cereal all over the floor and melted chocolate drizzled in places, but he was SO PROUD of his first real success in the kitchen and I was too!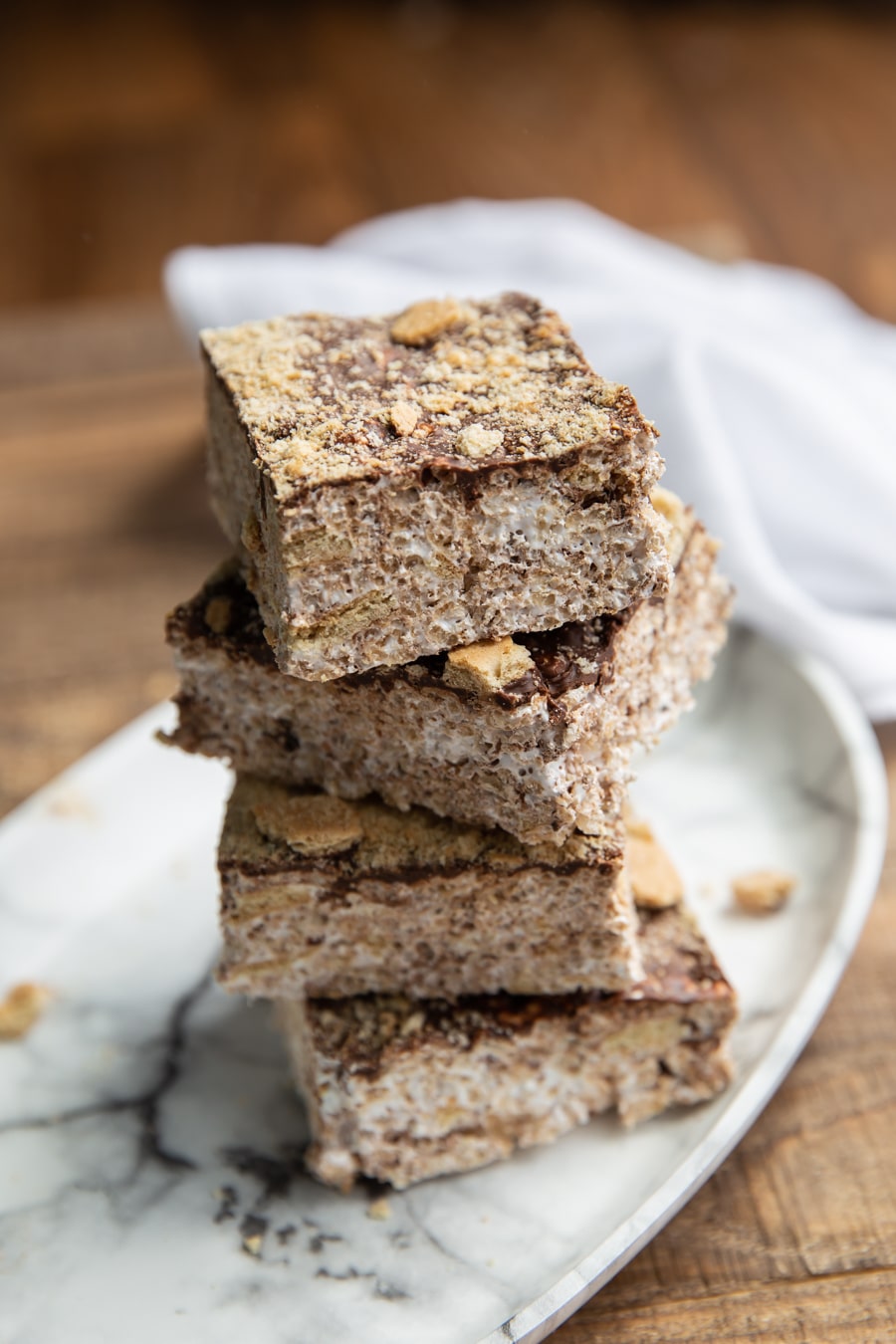 Wishing you are yours a healthy and happy s'mores with plenty of delicious treats!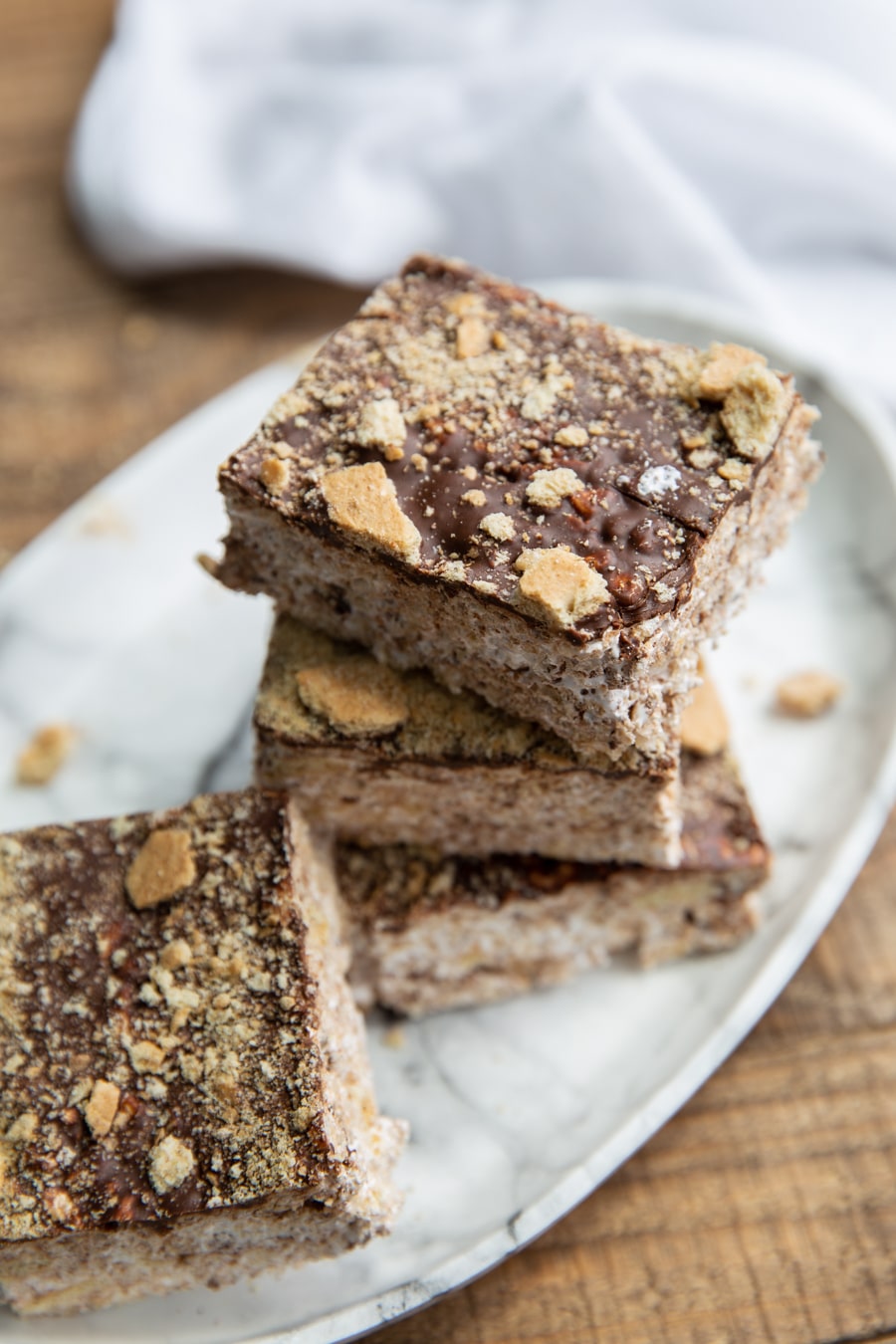 S'mores Rice Krispies Treats
16oz. marshmallow fluff
5 cups Rice Krispies cereal
6 graham crackers, crushed
9oz. mini chocolate chips
1 tbsp coconut oil, butter or trans fat free margarine
Method:
Using a greased spatula, transfer the marshmallow fluff to a microwave-safe container and microwave until melted, about 1 minute. Add the Rice Krispies and half of the graham crackers to a large mixing bowl and stir in the fluff, mix until incorporated. Stir in 1/3 cup mini chocolate chips. Transfer the Rice Krispies to a greased 9×13 pan pan, pressing down to flatten and smooth out the cereal.
Add the remaining chocolate chips and oil to a bowl and microwave in 15 second increments, until melted and smooth. Pour the chocolate over the Rice Krispies and spread evenly. Top with remaining crushed graham crackers, and salt, if desired.
Refrigerate the treats until solid and slice into squares.
VARIATION: to up the ante on these, use marshmallows instead of fluff and toast them over the fire before mixing into the s'mores. Then finish the s'mores with some Maldon salt!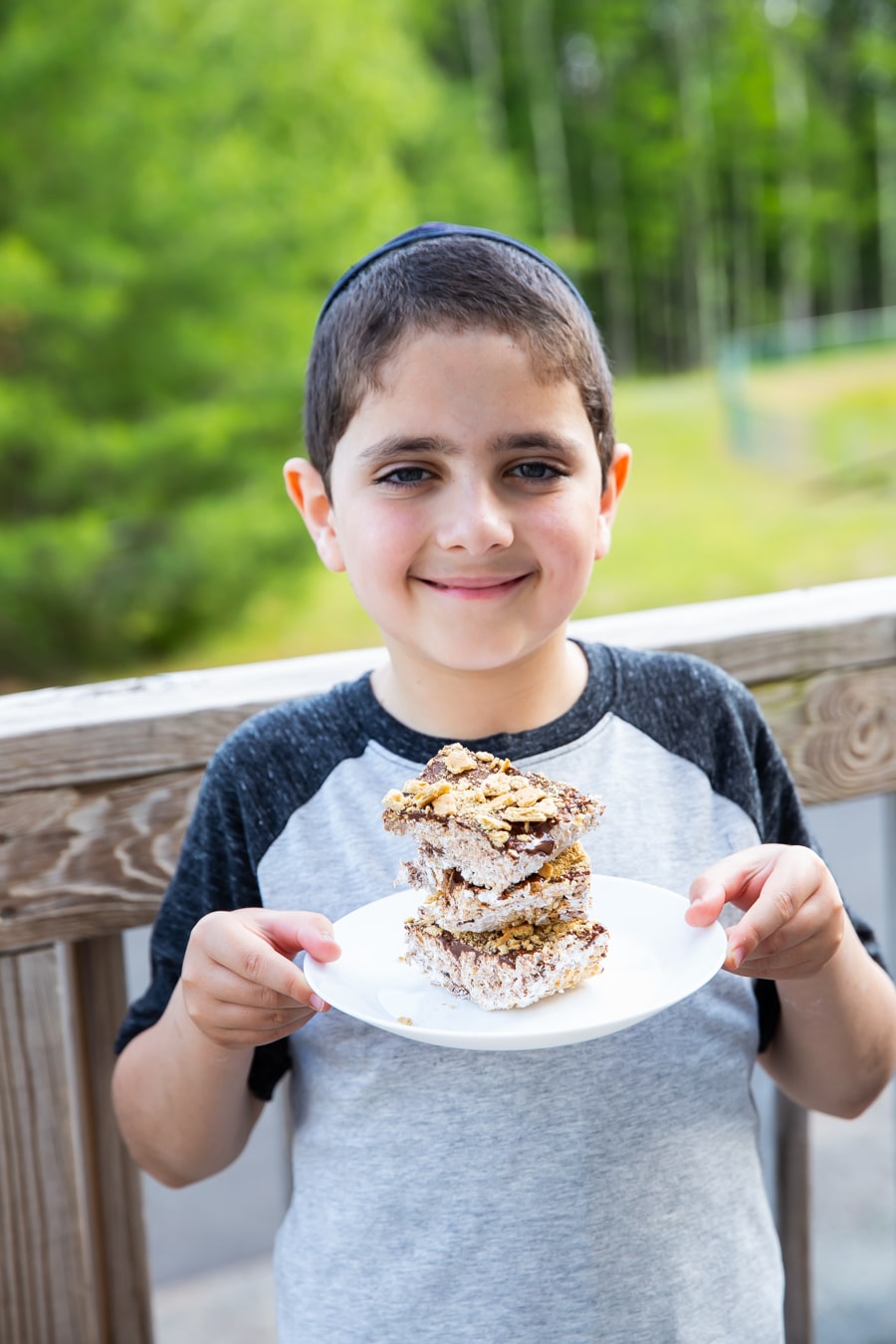 Related Recipes:
s'mores corn flake clusters
s'mores oatmeal
s'mores cookies
s'mores chocolate toffee bark