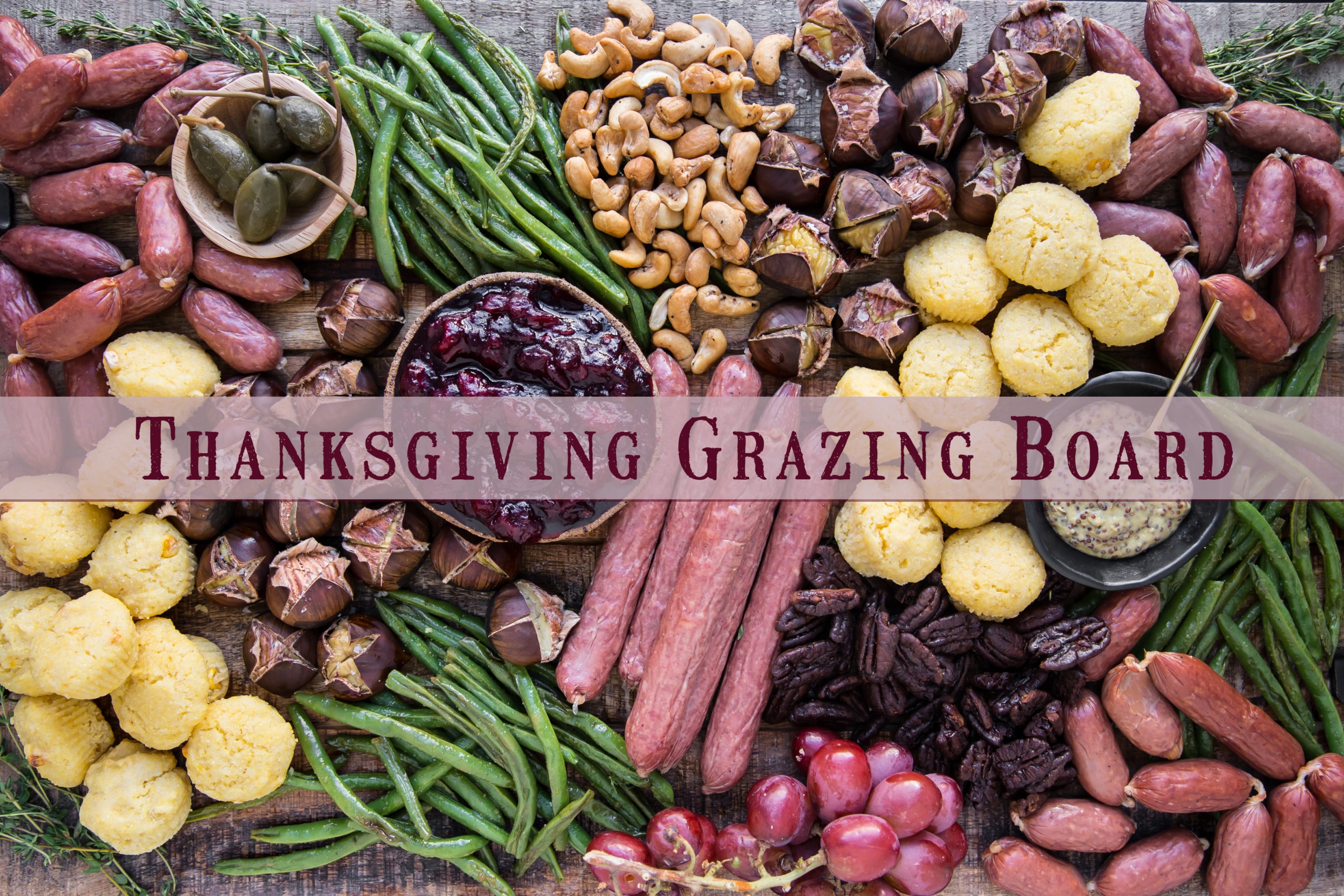 Thanksgiving 2020 is upon us and it's looking different than usual. Many aren't able to celebrate with family and the traditional Thanksgiving feast seems excessive for small groups and gatherings.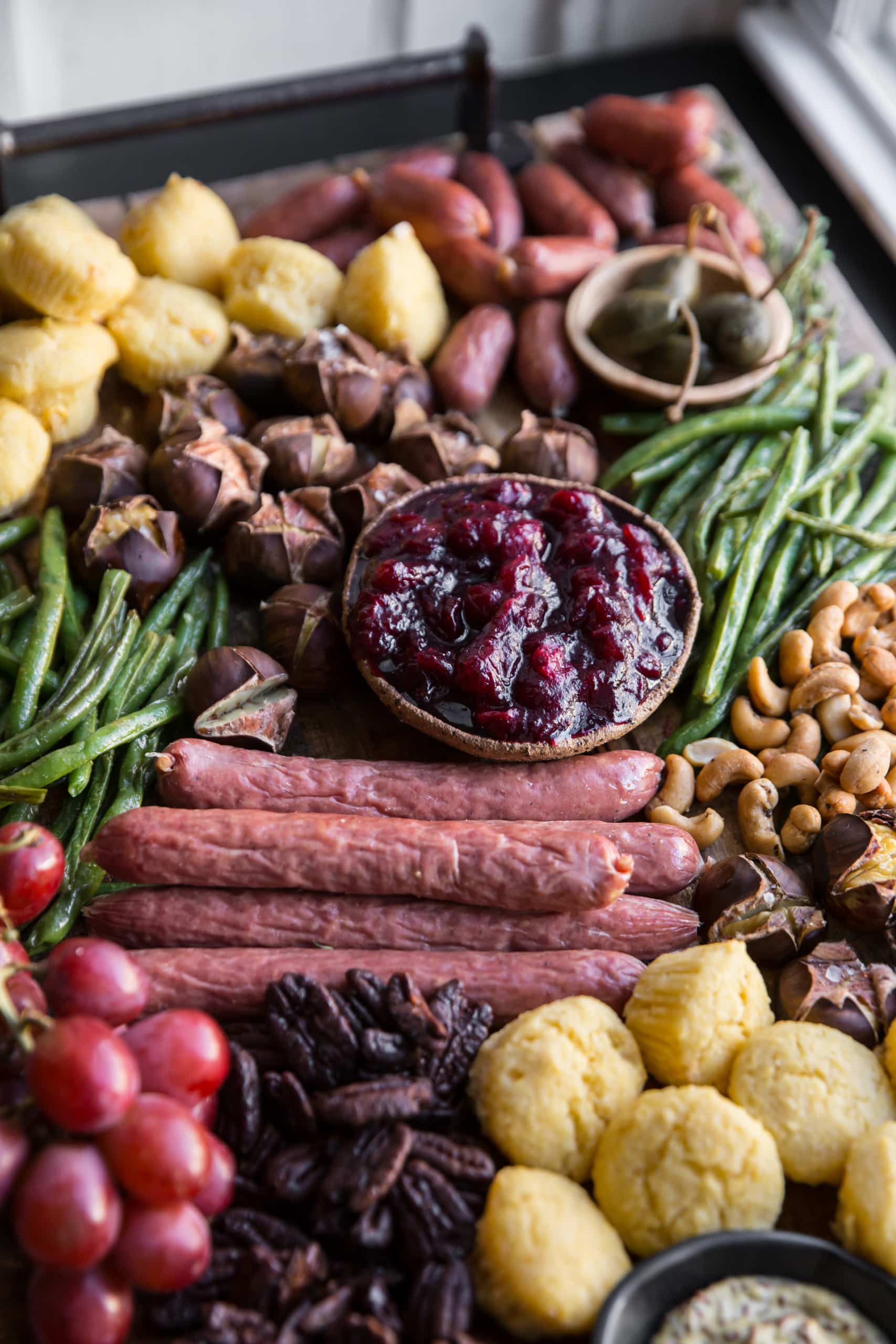 But it's still Thanksgiving. And as hard as this year has been, just being here means there is what to be thankful for. Even if that means we don't get to feast with family. Or we're feasting over Zoom with a turkey sandwich.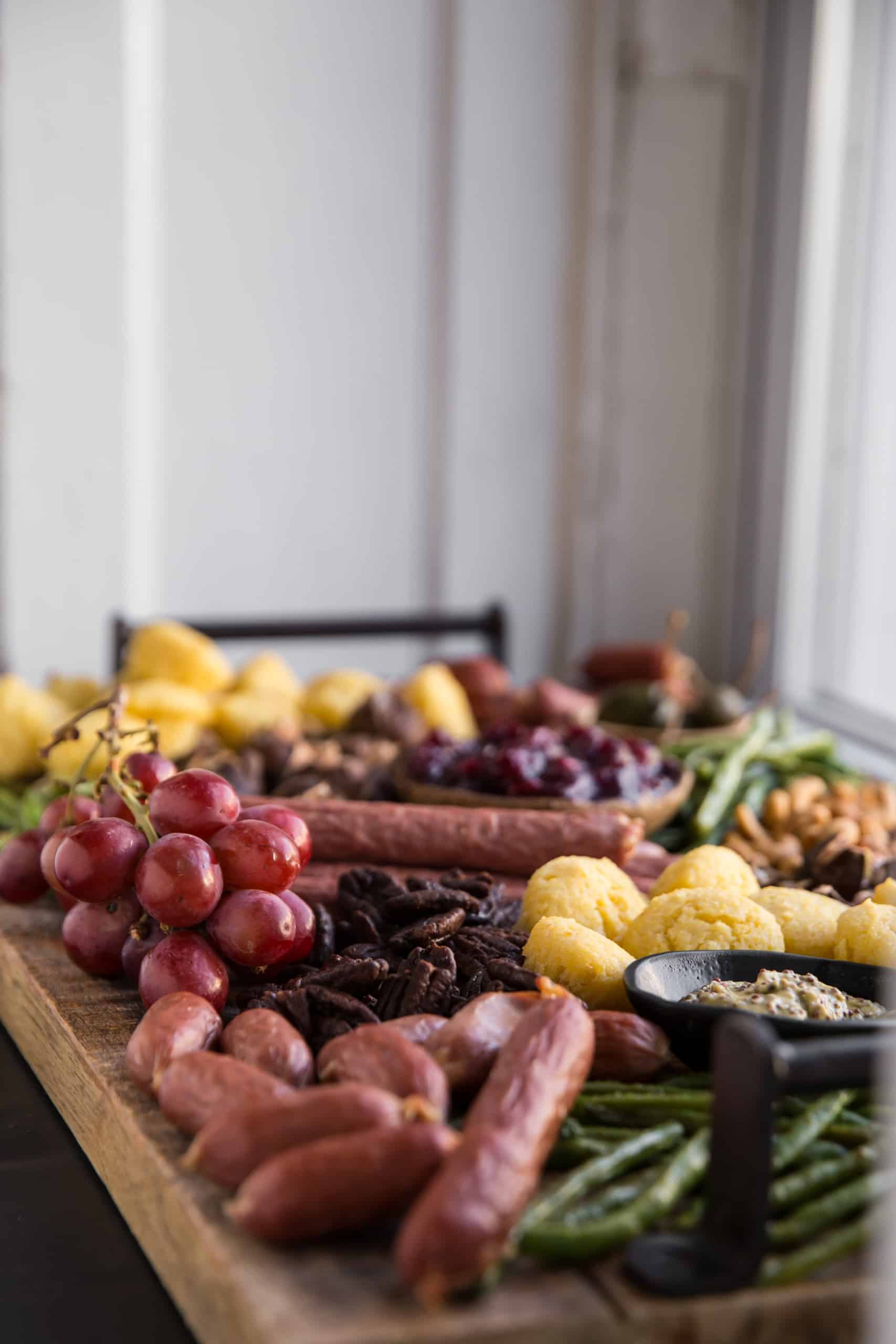 So we adapt. And if 2020 has taught us anything, it's how to do that. We do the best we can. One day at a time. We do with what we have. And who we have.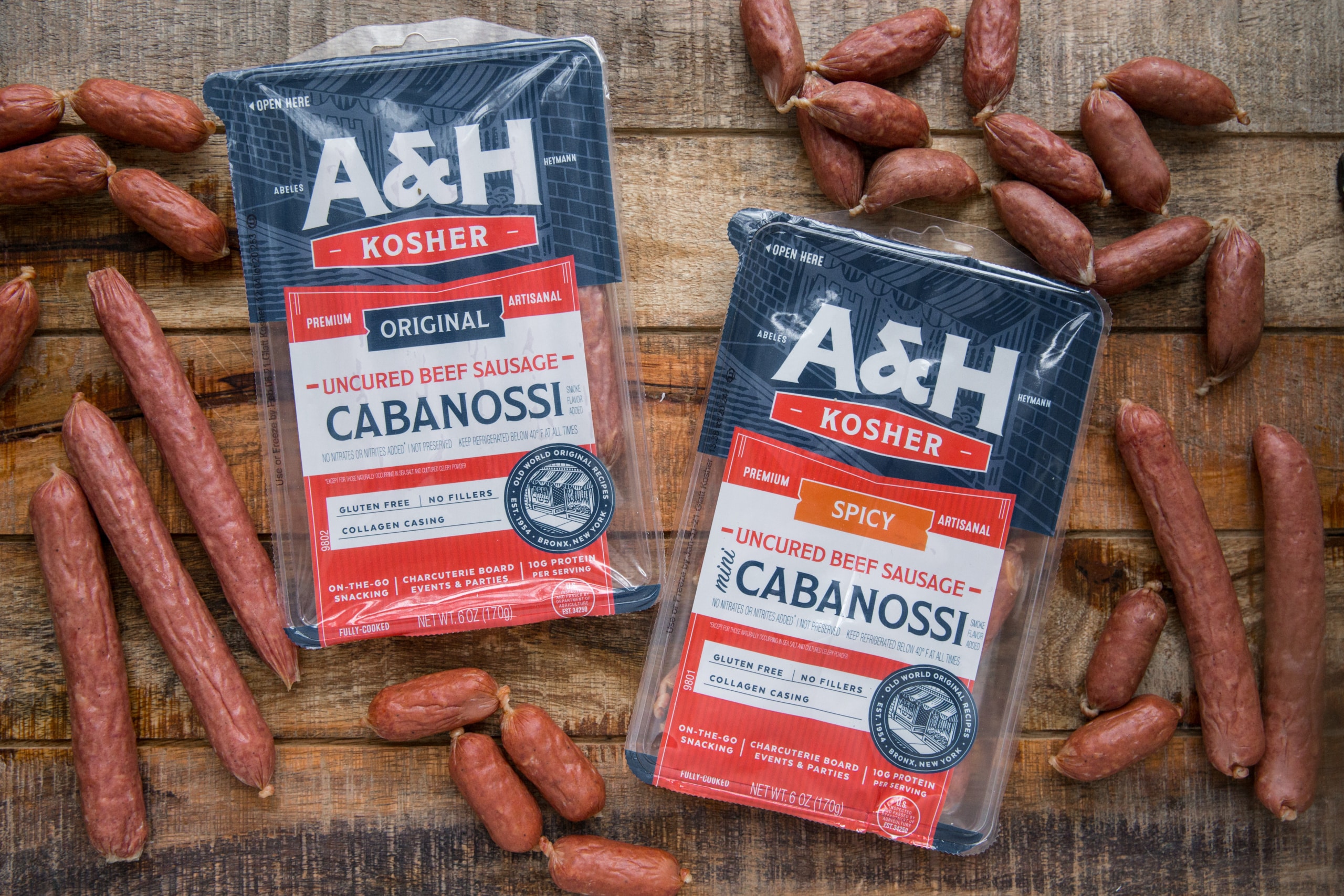 This year Thanksgiving might mean putting out a snacking board and playing a game of Kahoot over Zoom. And that is more than ok. We can all celebrate something. Somehow.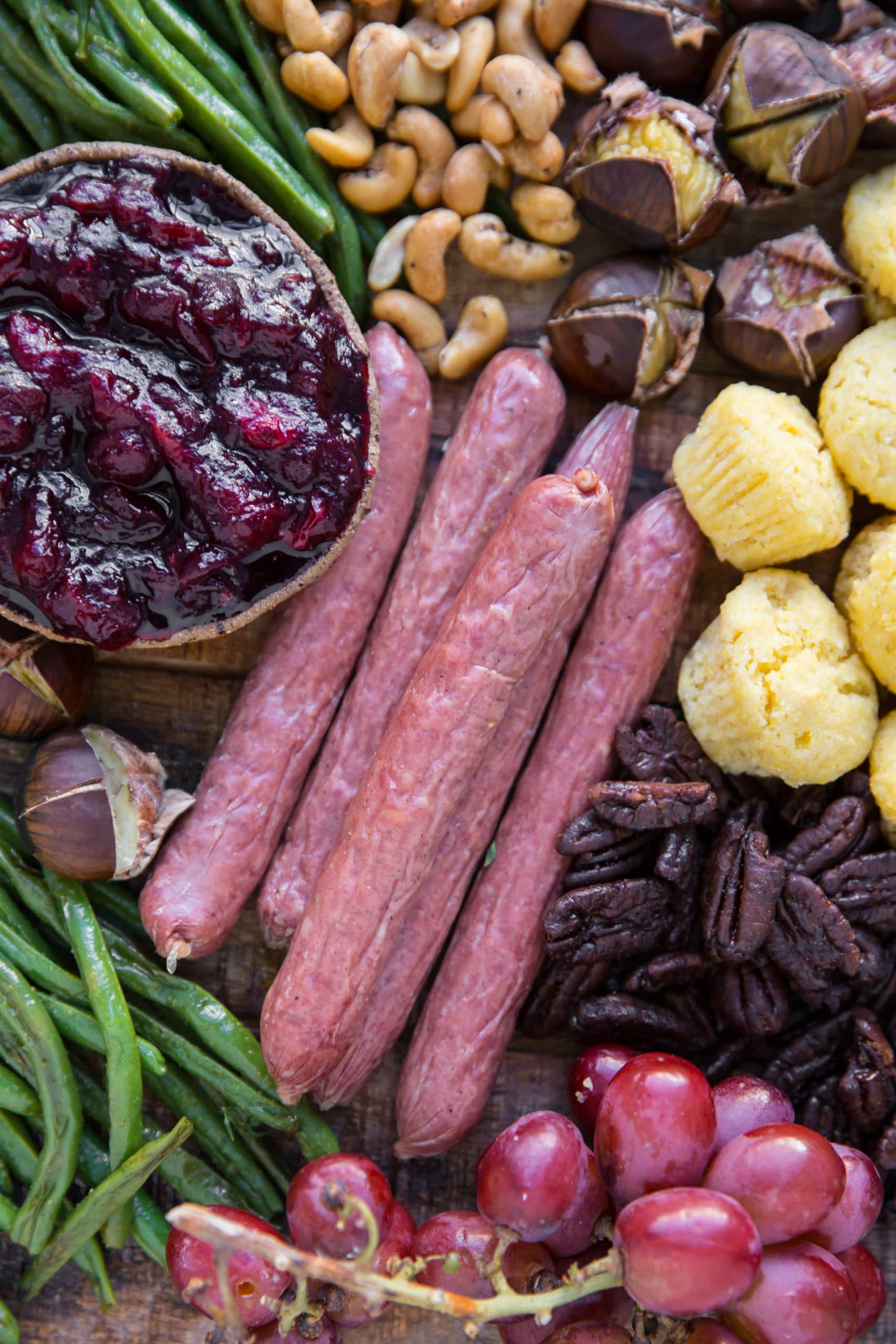 This board was inspired by Abeles & Heymann all new cabanossi that come in natural kosher casings in both regular and spicy flavors! The mini's are super fun, just warm them up for a few minutes at 350 degrees to give that casing some extra snap!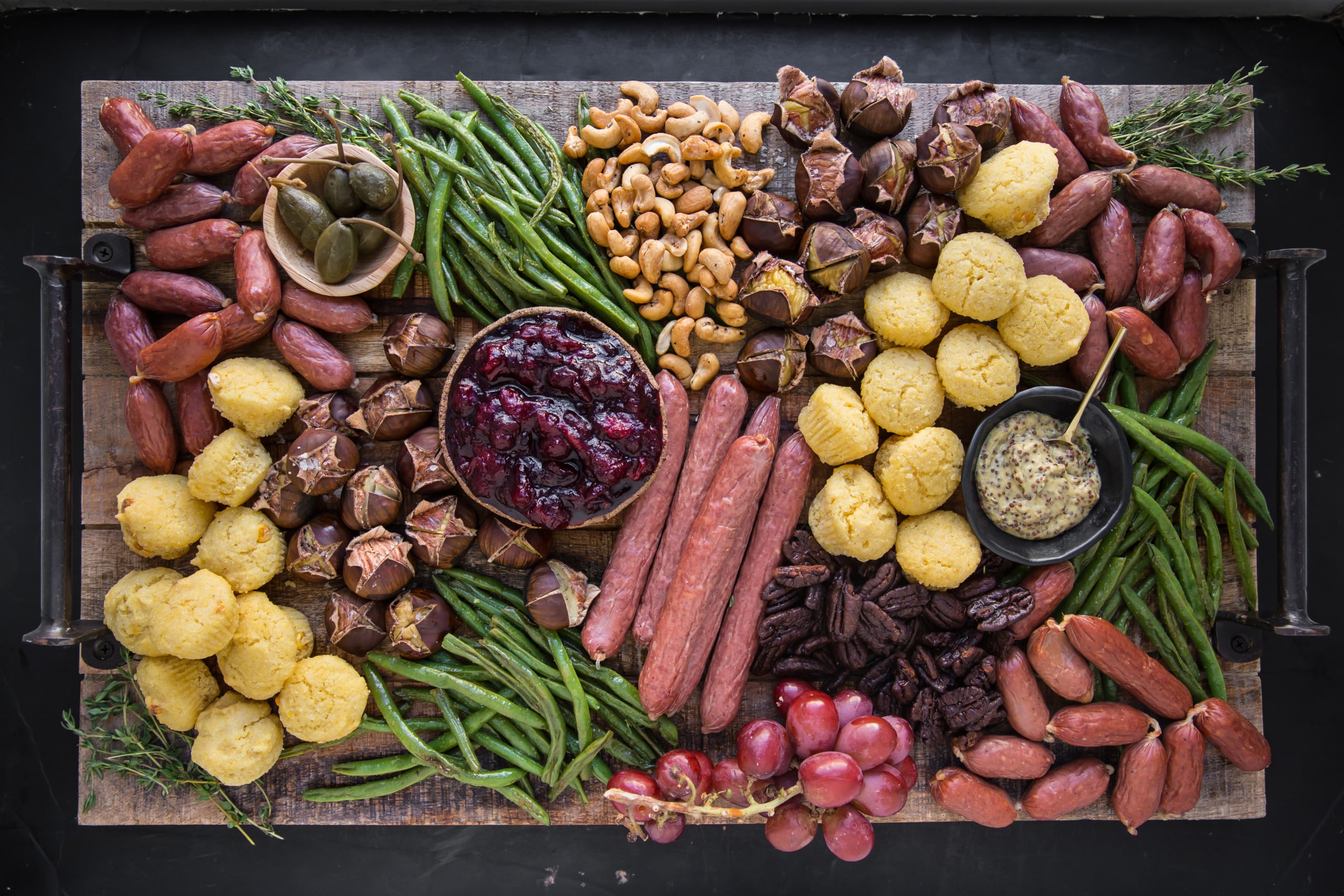 Wishing you and yours a very festive and Happy Thanksgiving!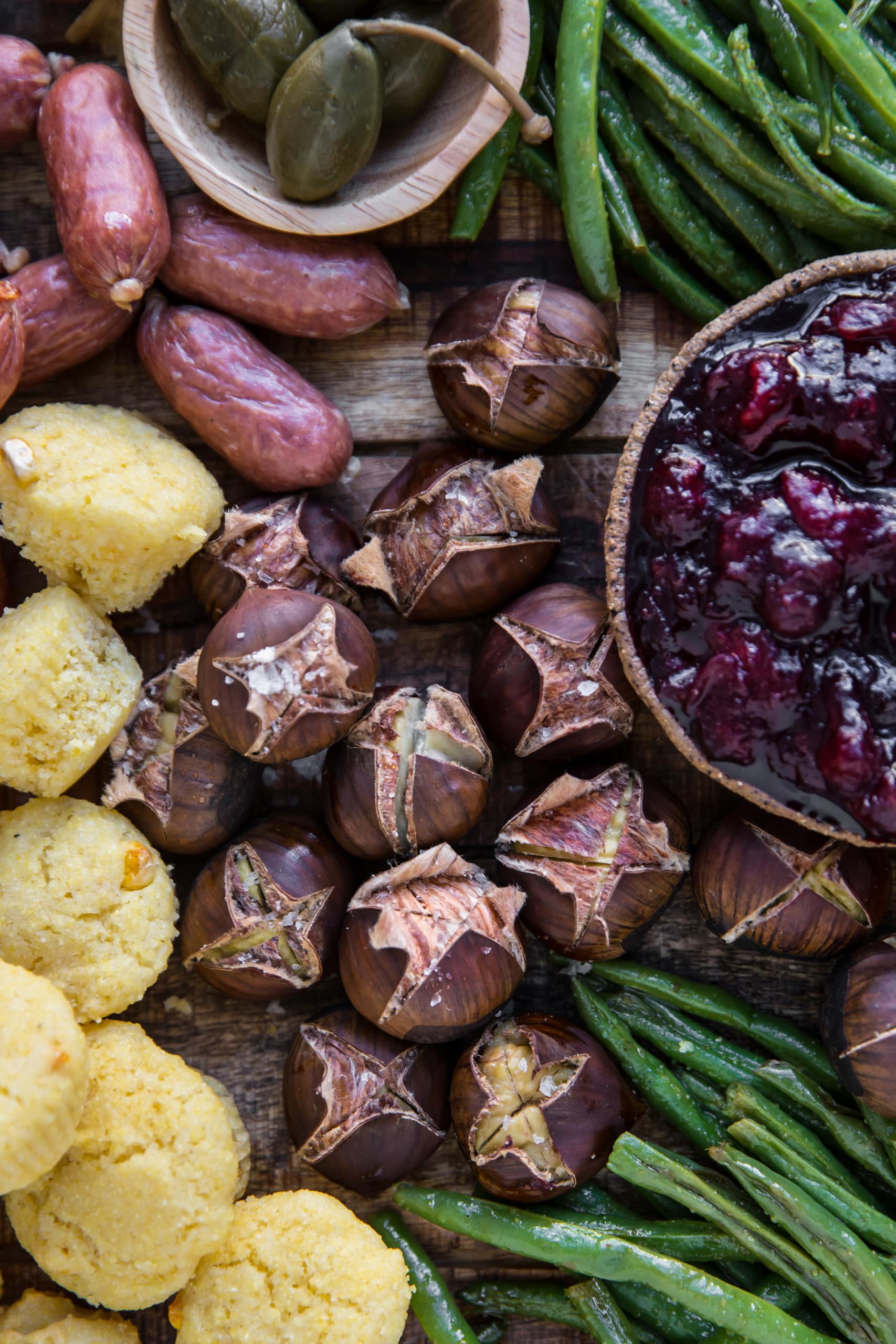 Thanksgiving Grazing Board
Abeles & Heymann assorted cabanossi
candied pecans
roasted cashews
grapes
capers
roasted chestnuts
corn muffins (bake in mini muffin tins)
Roasted Green Beans
1.5 lbs. green beans
2 tbsp olive oil
Trader Joes everything but the leftovers seasoning, to taste
kosher salt, to taste
freshly ground black pepper, to taste
Preheat oven to 425 degrees. Spread green beans on a baking sheet and mix with olive oil and seasoning. Roast for 15 minutes.
Variation: use herbs de provence or dried herbs in place of Trader Joes spice.
Maple Cider Cranberry Sauce
1 12oz. bag fresh cranberries, rinsed
3 cinnamon sticks
3 strips orange zest
4 peppercorns
3 cloves
1 cup apple cider
1/2 cup maple syrup
Add cinnamon sticks, orange zest, peppercorns and cloves to a spice bag, or create your own using a piece of cheesecloth (just tie the corners together).
Place spice bag, cider and maple syrup in a saucepan and bring to a boil over medium heat. Remove spice bag. Add cranberries and return to a boil. Reduce heat and simmer for 10 minutes, until cranberries burst and the sauce thickens. Remove from heat and rest until completely cooled. Refrigerate until ready to serve.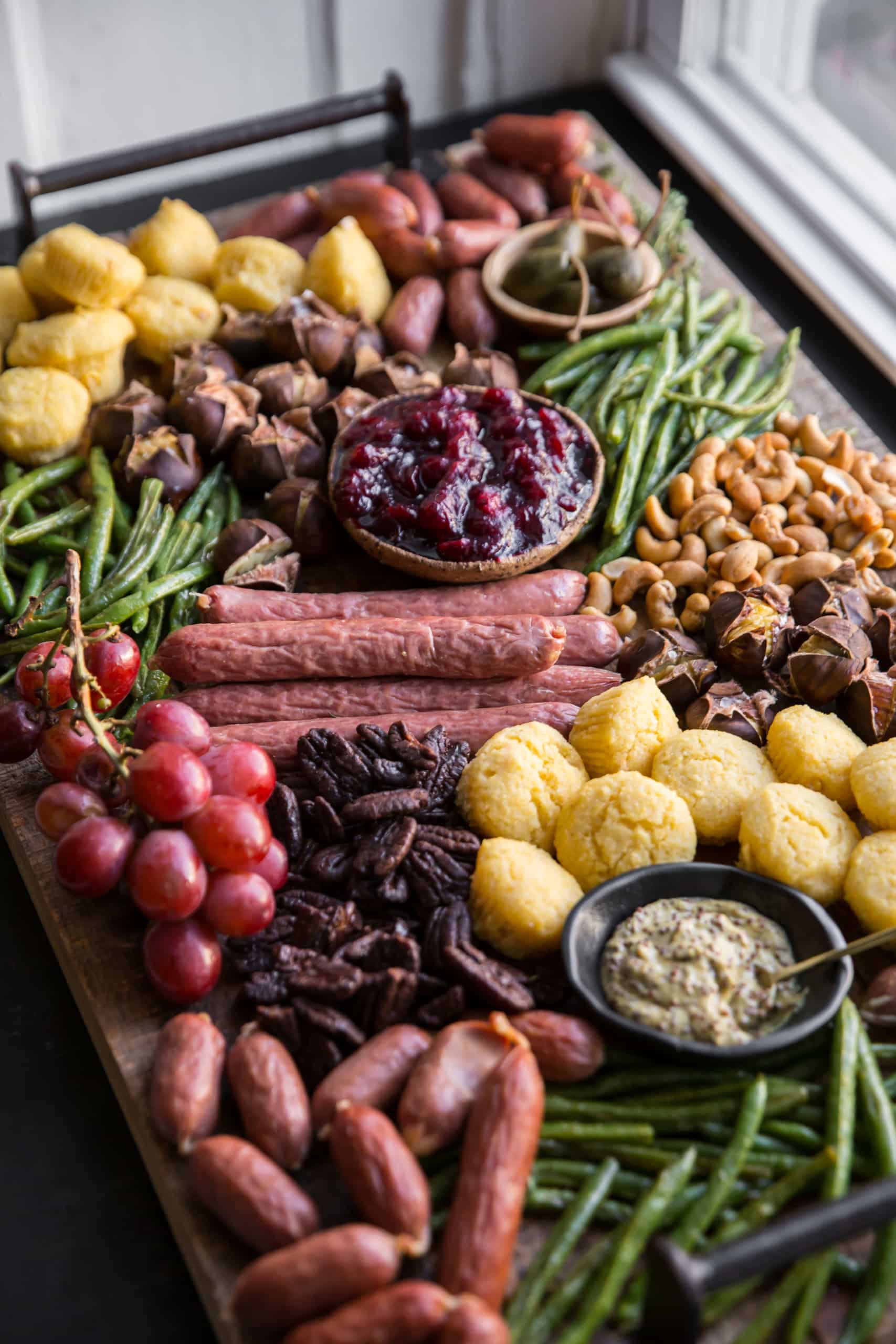 Related Recipes:
stuffed dates with chestnut cream
baklava pumpkin pie
acorn squash with wild rice stuffing
cookie butter pumpkin pie
Mexican hot chocolate pecan pie