Recently, I was given the opportunity to develop some recipes for the Joy of Kosher Gold's Pure Foods Campaign. Being a huge fan of many of Gold's products, I was right on board. While Gold's is mostly known for their horseradish, they actually produce a wide variety of products including their fantastic wasabi sauce, bbq sauce, and my favorite, their amazing collection of duck sauces.
Since Gold's duck sauce plays such a huge part in my recipes, I decided to do 3 ways with 3 different types of chicken, and 3 different types of Gold's duck sauce. Fun, right? Gold's actually makes 4 varieties of duck sauce including sweet & sour, spicy garlic, snappy ginger and hot & spicy. My husband is not a fan of spicy foods, so I knew just which ones to choose.
In the following post, you'll find recipes for:
>Chicken wings, using snappy ginger duck sauce
>Chicken breasts, using sweet & sour duck sauce
>Whole chicken quarters, using spicy garlic duck sauce
I hope you enjoy my 3 ways with chicken and 3 different duck sauce varieties. Check out more Gold's recipes on Joy of Kosher.
STICKY GINGER CHICKEN WINGS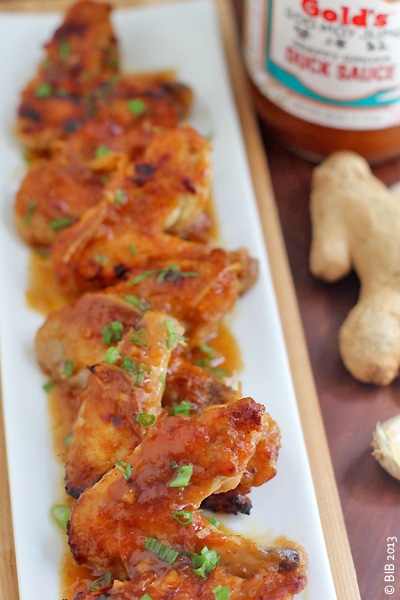 For my first recipe, I decided to do a sticky ginger chicken wing recipe. This makes use of Gold's delicious Polynesian style ginger duck sauce and brightens up the flavors with fresh ginger, garlic and soy sauce. If you've never tried fine shreds of fresh ginger in a sauce, you're in for a huge surprise. Finely julienned threads of ginger, practically melt into the sauce, giving it a bright and refreshing finish.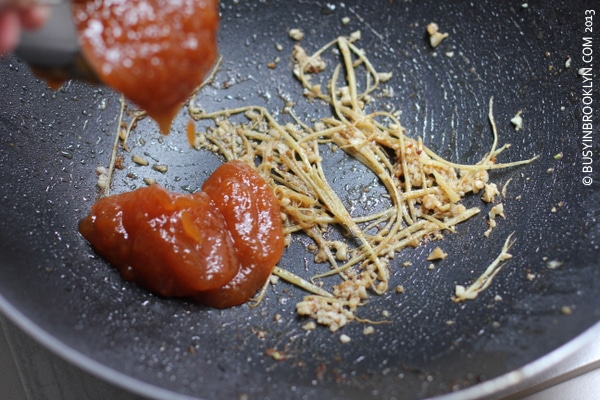 First, I sear the chicken wings in sesame oil with a light ginger-scented coating. I saute some finely julienne fresh ginger and minced garlic, adding snappy ginger duck sauce, chicken stock and soy sauce, to create a delicious sticky coating. I bake the chicken wings with the ginger glaze until crisped around the edges. These chicken wings make for the perfect appetizer at your next dinner party!
For the complete Sticky Ginger Chicken Wings recipe using Gold's Polynesian-style snappy ginger duck sauce,
visit this post
on the Joy of Kosher website.
SWEET & SOUR PINEAPPLE CHICKEN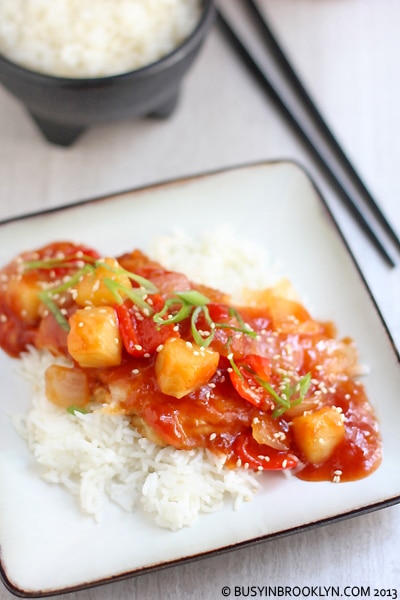 For my next recipe, I decided to do a take on a classic Chinese dish – sweet and sour chicken. Growing up, my mom would often fry up shnitzel for dinner, always serving it alongside a bowl of Gold's sweet & sour duck sauce for dipping. When I got older, and started eating out, I was shocked to find that all people did not eat their shnitzel that way! As an ode to my childhood, I prepared this dish shnitzel style, instead of in little nuggets. It saves you on frying (and calories!)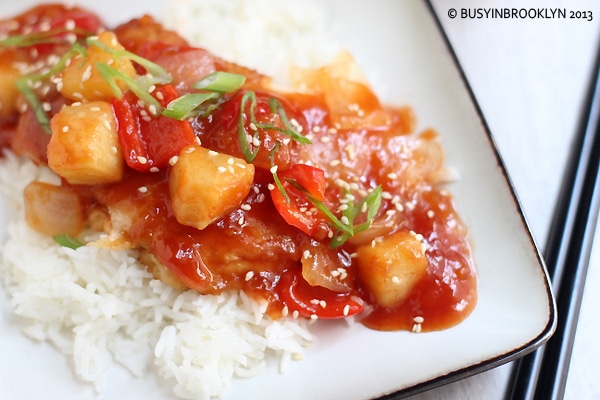 I started off this recipe with classic Chinese takeout food in mind, and I couldn't believe just how close it came to the real thing. This dish tastes like a perfect cross between sesame and sweet & sour chicken. I started off sauteing some onion, pepper and pineapple chunks until tender. I fried up the shnitzel in a crispy tempura batter, and prepared a sauce with Gold's Cantonese-style sweet & sour duck sauce, ketchup, brown sugar and pineapple juice.
For the complete Sweet & Sour Pineapple Shnitzel recipe using Gold's Cantonese-style sweet & sour duck sauce,
visit this post
on the Joy of Kosher website.
SPICY GARLIC CHICKEN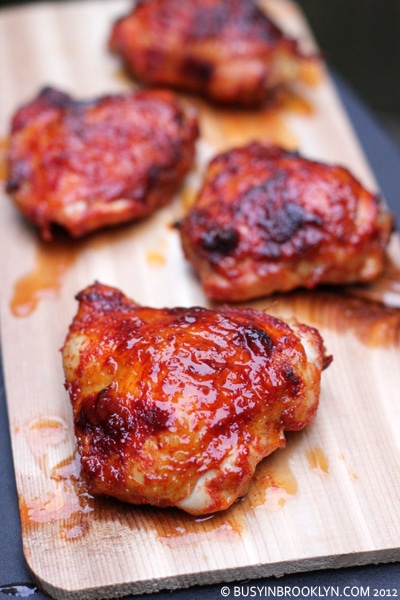 Finally, for our last recipe, I'm bringing up a not-so-old recipe for spicy garlic chicken using Gold's Oriental-style spicy garlic duck sauce. This recipe went viral on Pinterest (4500+ repins), when a famous Pinterest user repinned the recipe here. It has become my blog's most popular recipe, and you'll see why when you revisit the recipe here.
What is your favorite recipe using Gold's duck sauce? Share it with me in the comments below!