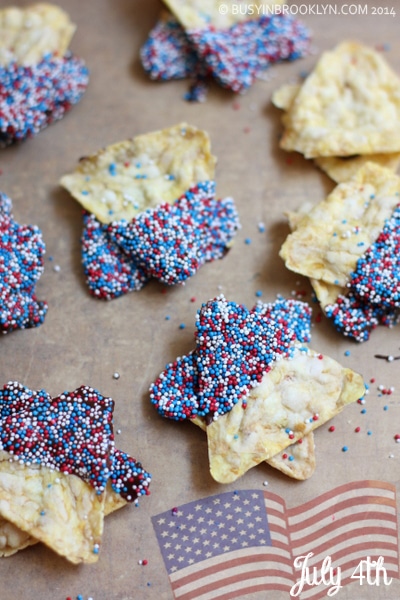 I'm sure you've all heard the age-old adage, "Man plans and G-d laughs." Well, I got the last laugh (or cry, I should say) last night.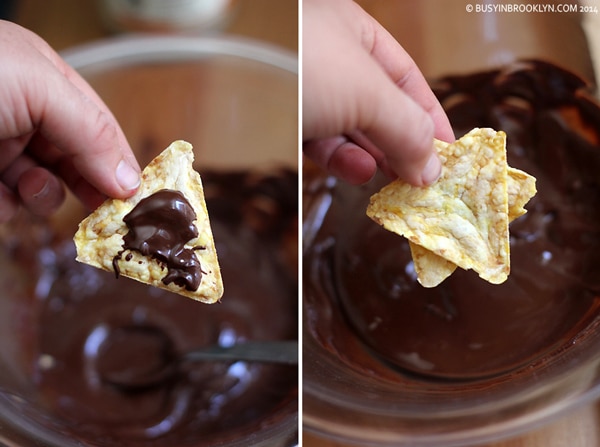 I've got only one sister, and lucky for me, she lives way across the world in Australia. She might as well live on mars, because who in their right mind wants to make that trip, right? Wrong. Silly me decided to put my Miss Independent hat on, and I boarded a plane with my 8 month old strapped to me in the newest Ergo 360. My husband said I looked like a suicide bomber but I didn't care. I was determined to make it across the world in one piece.
All went well on my trip to Los Angeles, where I switched to another aircraft for a direct flight to Melbourne. Lots of wonderful strangers helped me along the way (shout out to Chana Adelist!), and I graciously accepted their offers to shlep my hand luggage. I could do this. Until…I couldn't.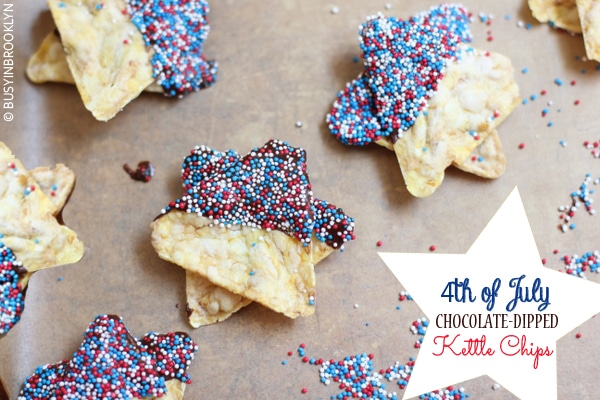 So here I am, a day later, still in Los Angeles. I've got time to kill in my hotel room while my baby sleeps. Poor kid is wiped out from our adventure last night, which you might have read about on the news. I set out to be Miss Independent and I ended up under an indoor rainshower on my airplane. The trusty bassinet that kept my son happy was soaked with water, and I was tired, overwhelmed and just a tad bit weepy (ok, that's an understatement). The jokes on me.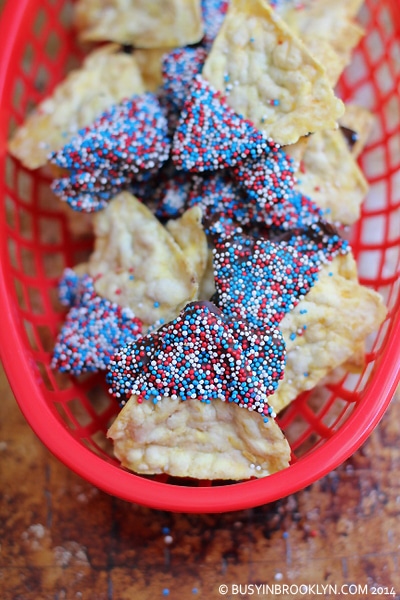 A week or two ago, I put these cute little 4th of July stars together for an Independence day post, but as luck would have it, I had no time to actually post it before I jetsetted off to the other end of the world. But now…now I've got plenty of time to kill before my next flight takes off later tonight. Lets hope I stay dry this time!
4th of July Chocolate-Dipped Kettle Chips
The sweet and salty flavors of these chips, combined with chocolate and sprinkles makes the perfect Independence day snack!
Popcorners Kettle Chips (or any triangle-shaped cracker/chip)
chocolate chips
red, white & blue sprinkles
Method:
Melt the chocolate chips in the microwave or over a double boiler. Attach 2 triangle chips together in a star shape using chocolate as "glue". Set aside to harden. Once set, dip half of the star shaped chips into chocolate and cover with sprinkles.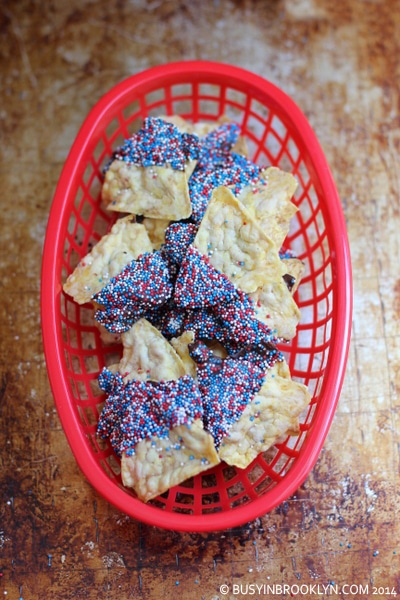 Related Posts: 4th of July Tartufo

Post a Comment