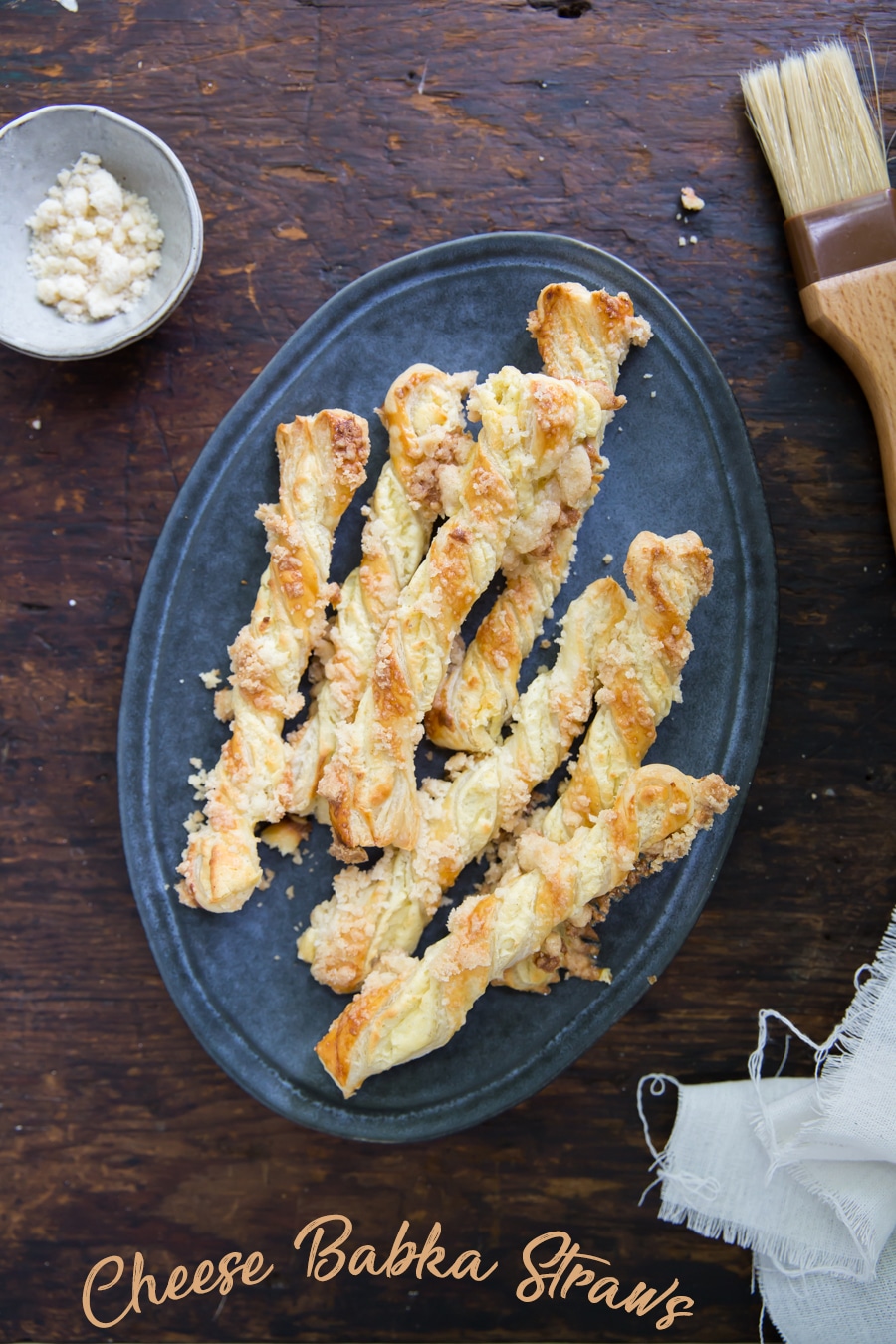 Babka straws were the surprise one hit wonder (ok there was more than one!) from my cookbook Millennial Kosher, and they never get old. It's that back pocket recipe we all need for a last minute dessert, a Shabbat morning treat or a food gift for a new neighbor.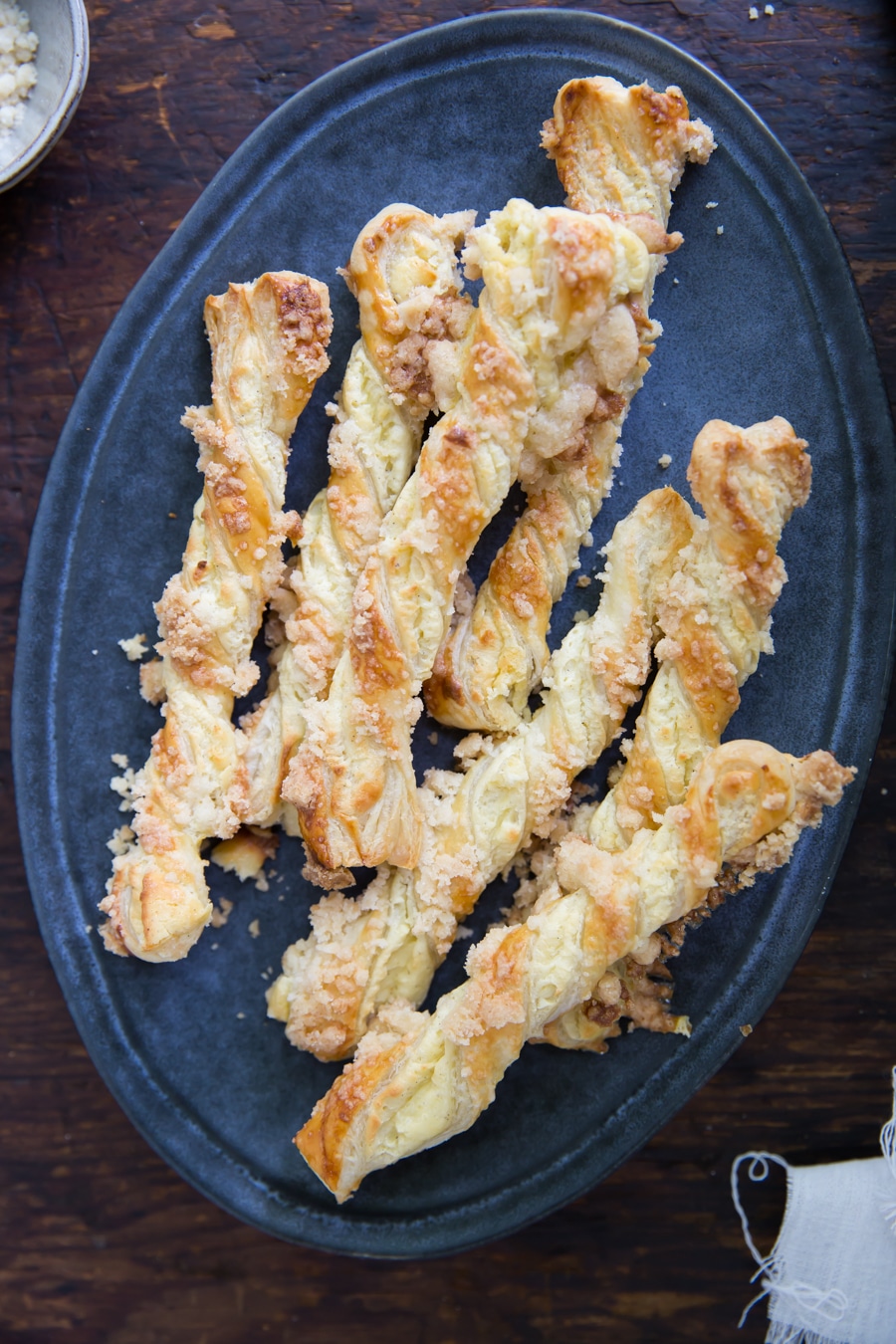 I'll never forget happening upon a bakery stand at a Farmer's Market in upstate New York last summer to find my babka straws being sold! I don't know who was more excited, me or the lady who had prepared them from my book. It was so thrilling.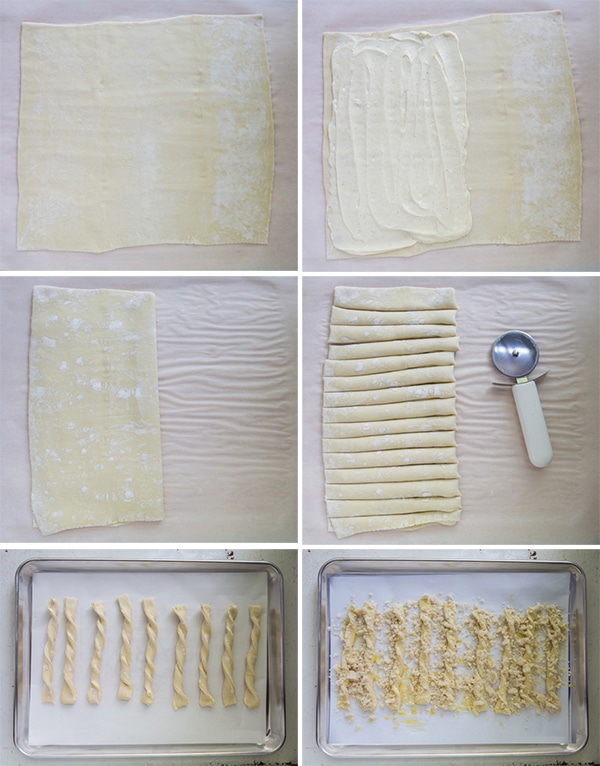 And of course the weekly photos that slide into my DMs every Friday of freshly baked babka straws remind me that this recipe is a keeper. And for good reason. They're super easy, thanks to store bought puff pastry, and they come together in no time. Even your kids can make them!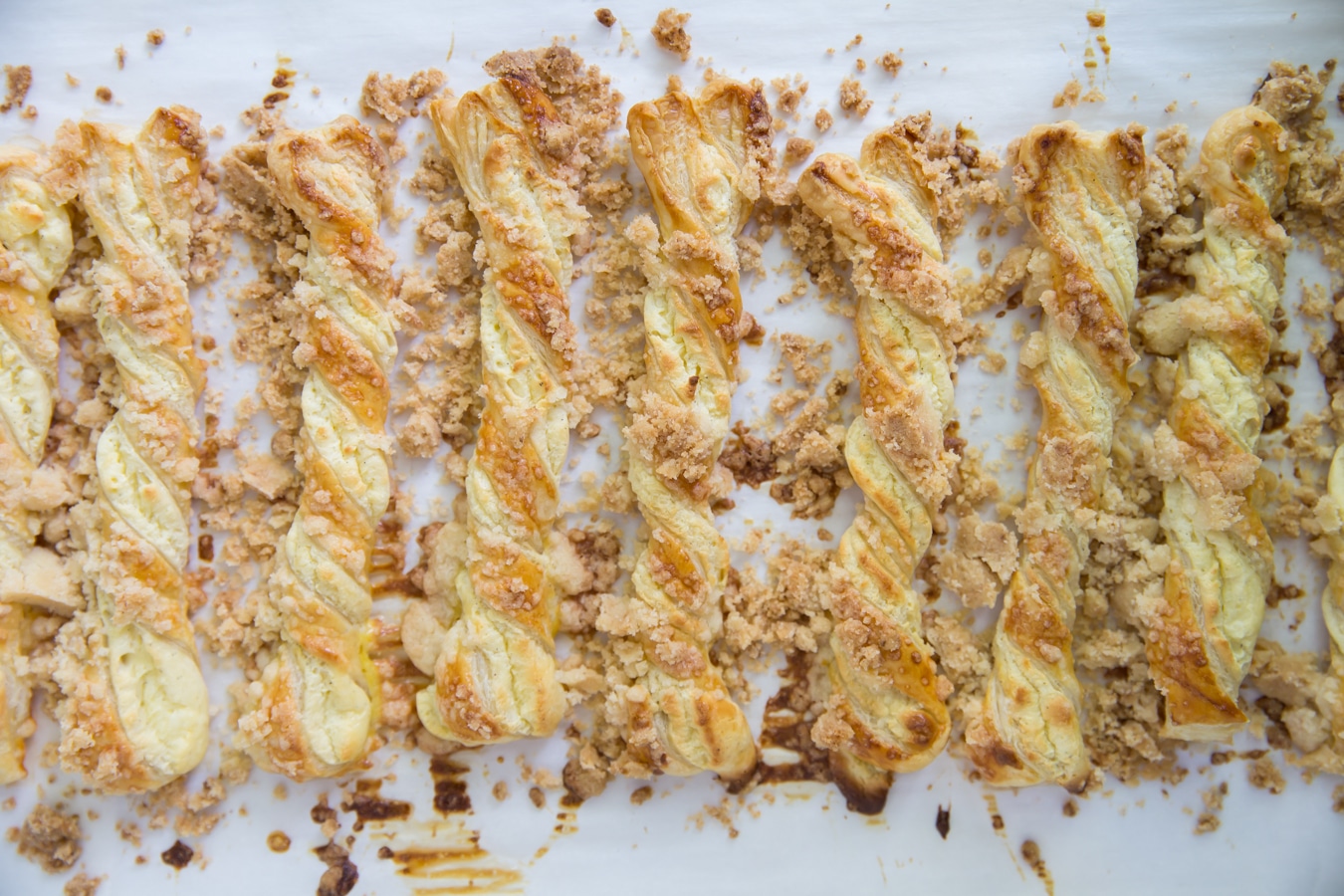 In honor of the holiday of Shavuot, I decided to put a cheesy twist (pun intended!) on the classic recipe, and I may even like them better than the original.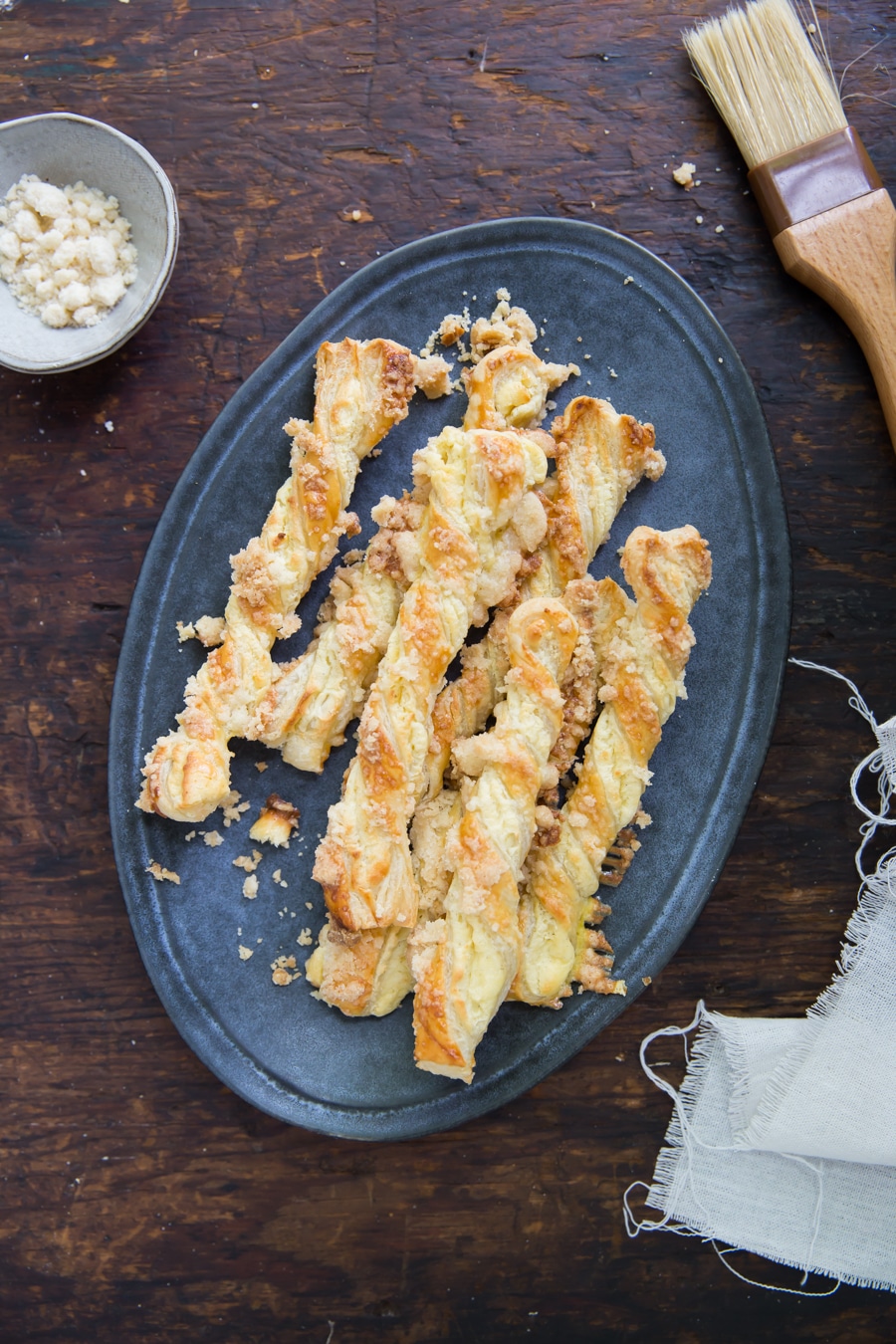 Wishing you and yours a happy holiday!
Cheese Babka Straws
Cheese Filling:
8oz. block cream cheese, softened
2 tbsp sugar
1/2 tsp vanilla bean paste or 1 tsp vanilla extract
1 egg yolk
Vanilla Crumbs:
½ cup flour
½ cup sugar
¼ cup melted butter
1 tsp vanilla extract
pinch salt
2 sheets puff pastry, thawed
1 egg + 1 Tbsp water, for egg wash
Method:
1. Line two baking sheets with parchment paper. Set aside. Preheat oven to 375°F.
2. Prepare the cheese filling: In a bowl, combine cream cheese, sugar, vanilla, egg yolk. Beat until creamy.
3. Prepare the vanilla crumbs: In a second bowl, combine the flour, sugar, butter, vanilla, and salt. Mix until crumbly.
4. Prepare the babka straws: Working with one sheet of puff pastry at a time, roll the dough out lightly to form a large rectangle. With the short side facing you, Spread half of the
cheese mixture on the bottom lower half of the dough; fold uncoated half over cheese side.
4. Using a pizza cutter, cut the pastry into ½-¾-inch strips. Transfer each strip to one of the baking sheets, spaced an inch or so apart. As you set them down, twist the ends in opposite directions
to give the straws a spiraled look. Repeat with second sheet of puff pastry and the remaining cheese filling.
5. Brush straws lightly with egg wash. Sprinkle with vanilla crumbs.
6. Bake until puffed and golden, about 25 minutes.
NOTES:
Since this recipe uses cream cheese, it should be stored in the refrigerator.
Straws may be frozen raw or baked. I prefer to freeze them raw and bake fresh. Place frozen straws directly in the oven and bake as above.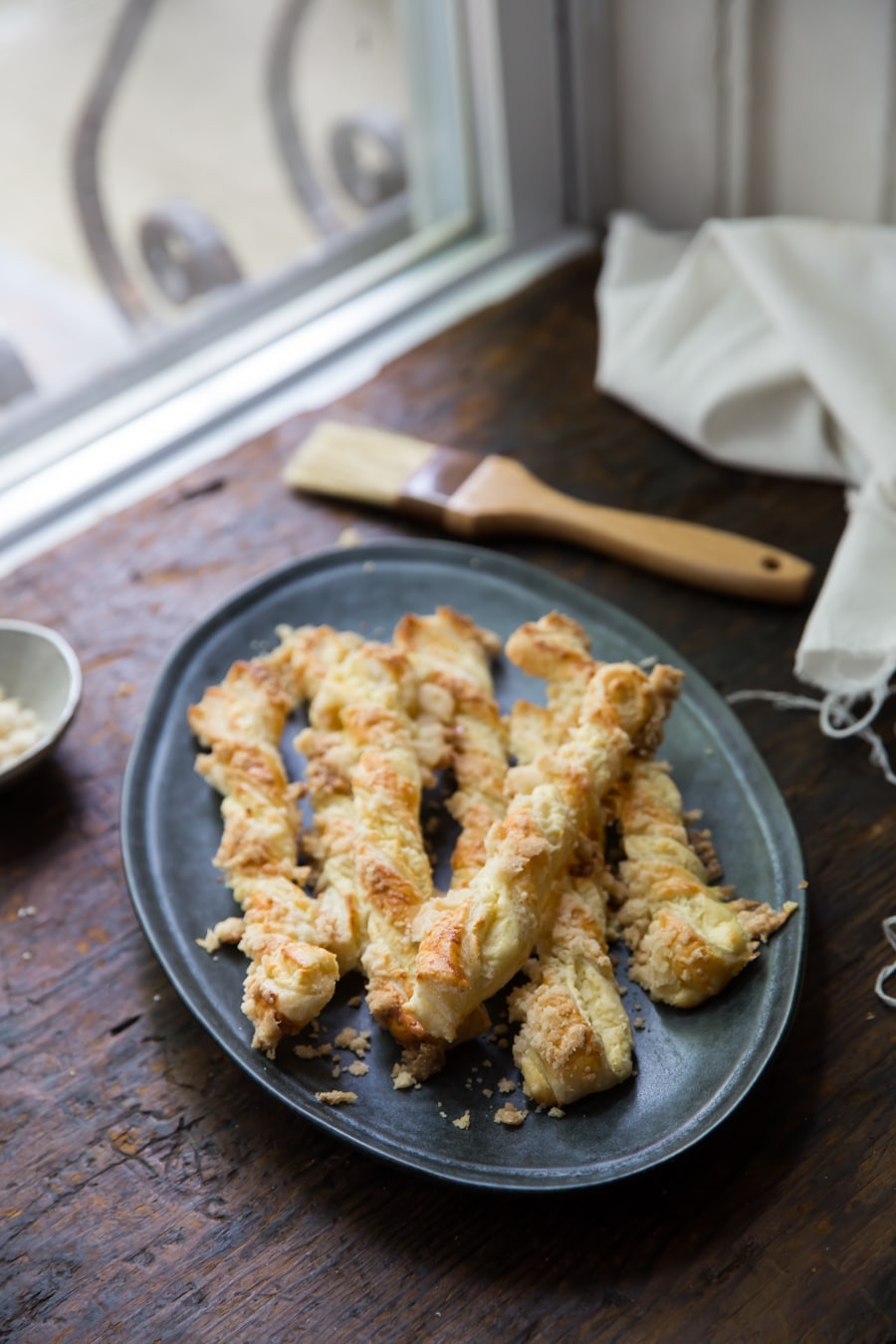 Related Recipes:
raspberry palmiers
apple and honey tart
quick and easy rugelach