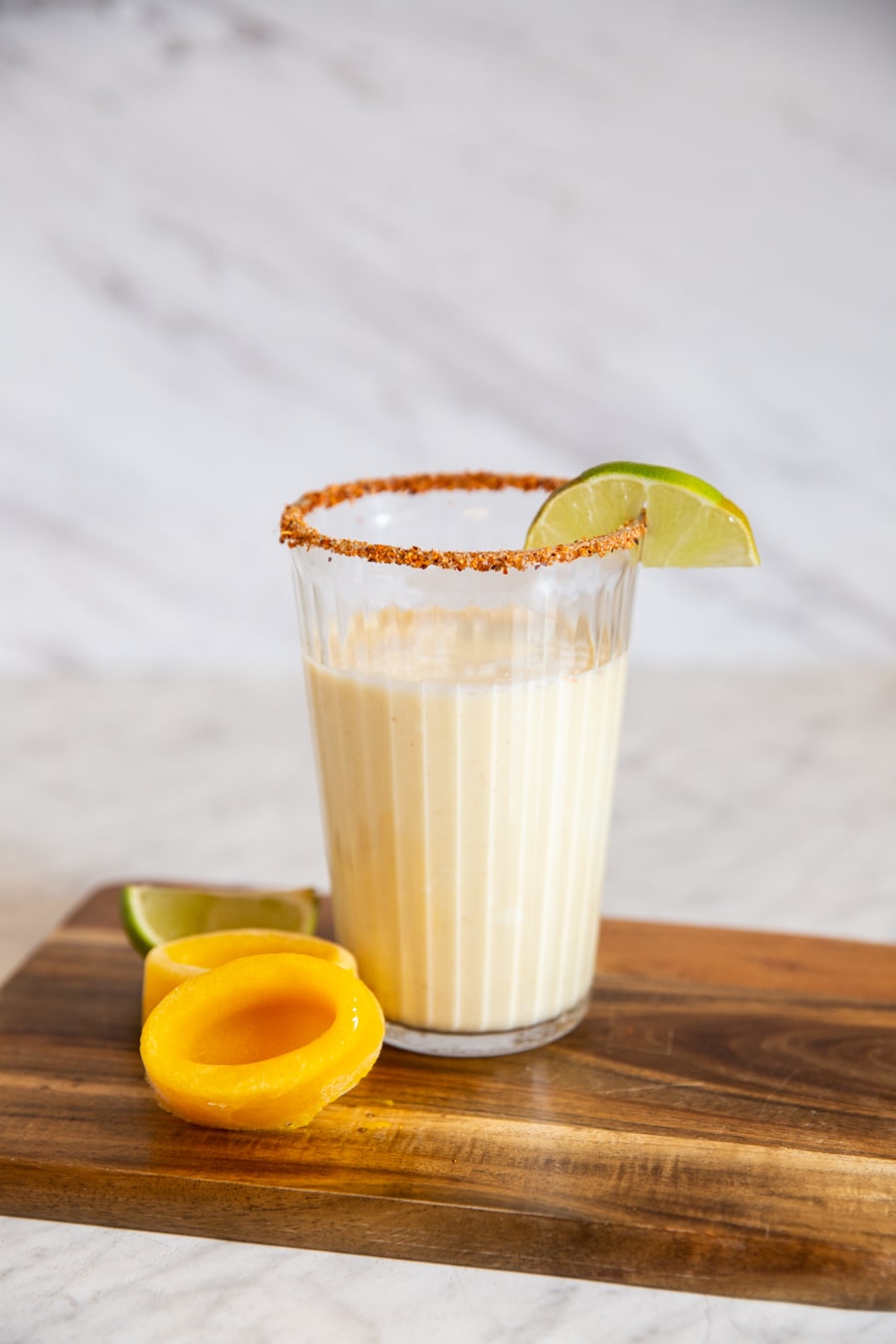 I've never been a big smoothie drinker, and mostly because I just find it a hassle to have to blend everything up. You have to shlep out the blender, clean it after, and all for a drink? It doesn't seem worth it.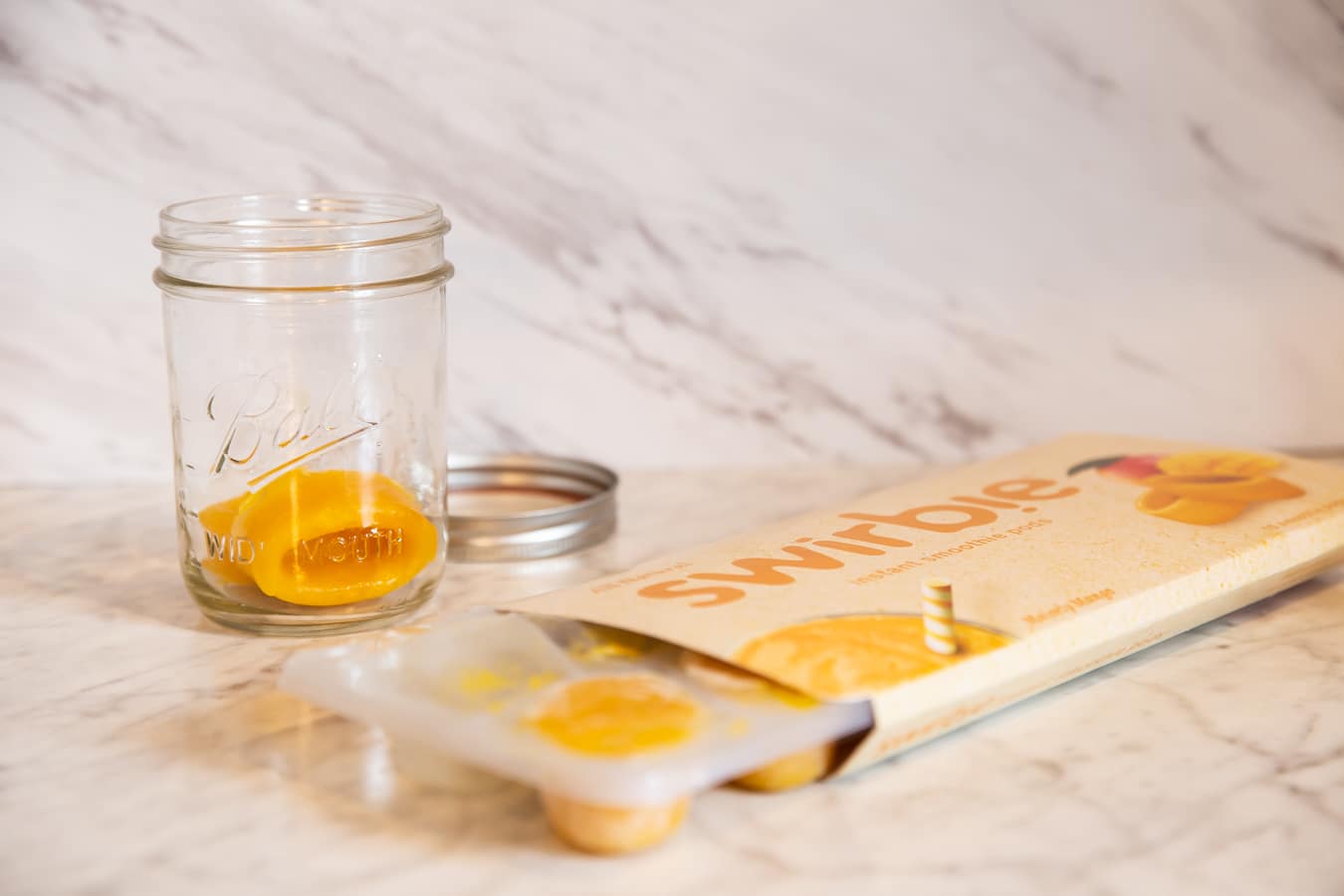 But a new product on the market has totally revolutionized the smoothie industry – Swirbie! The fruit comes in nifty pods that all but dissolve in your drink, no blender required. I am hooked!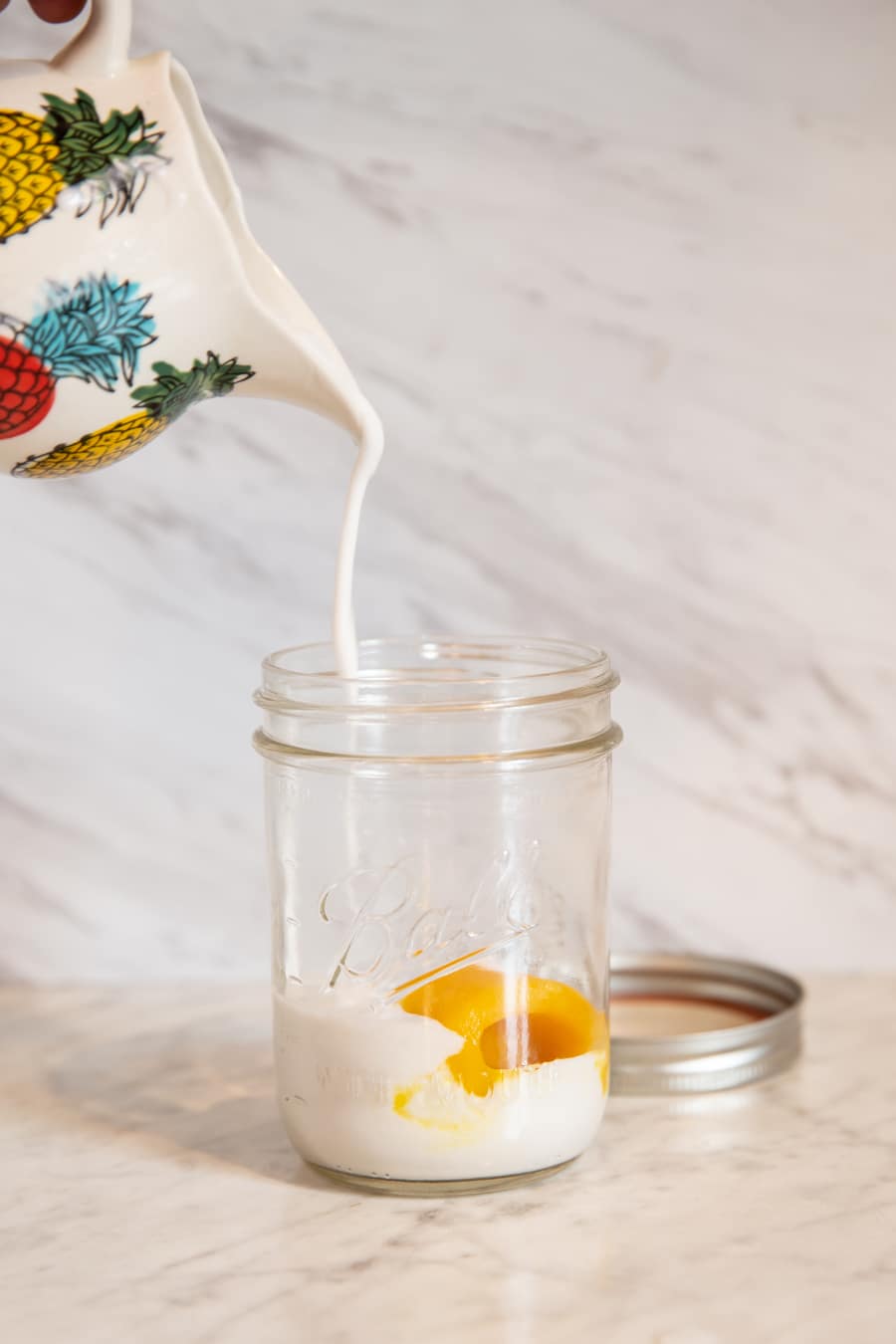 My kids have been drinking smoothies all summer, no blender necessary, and we even get to prepare smoothies on Shabbos. I love to add the pods to coconut water, seltzer or different varieties of milk for a truly refreshing drink.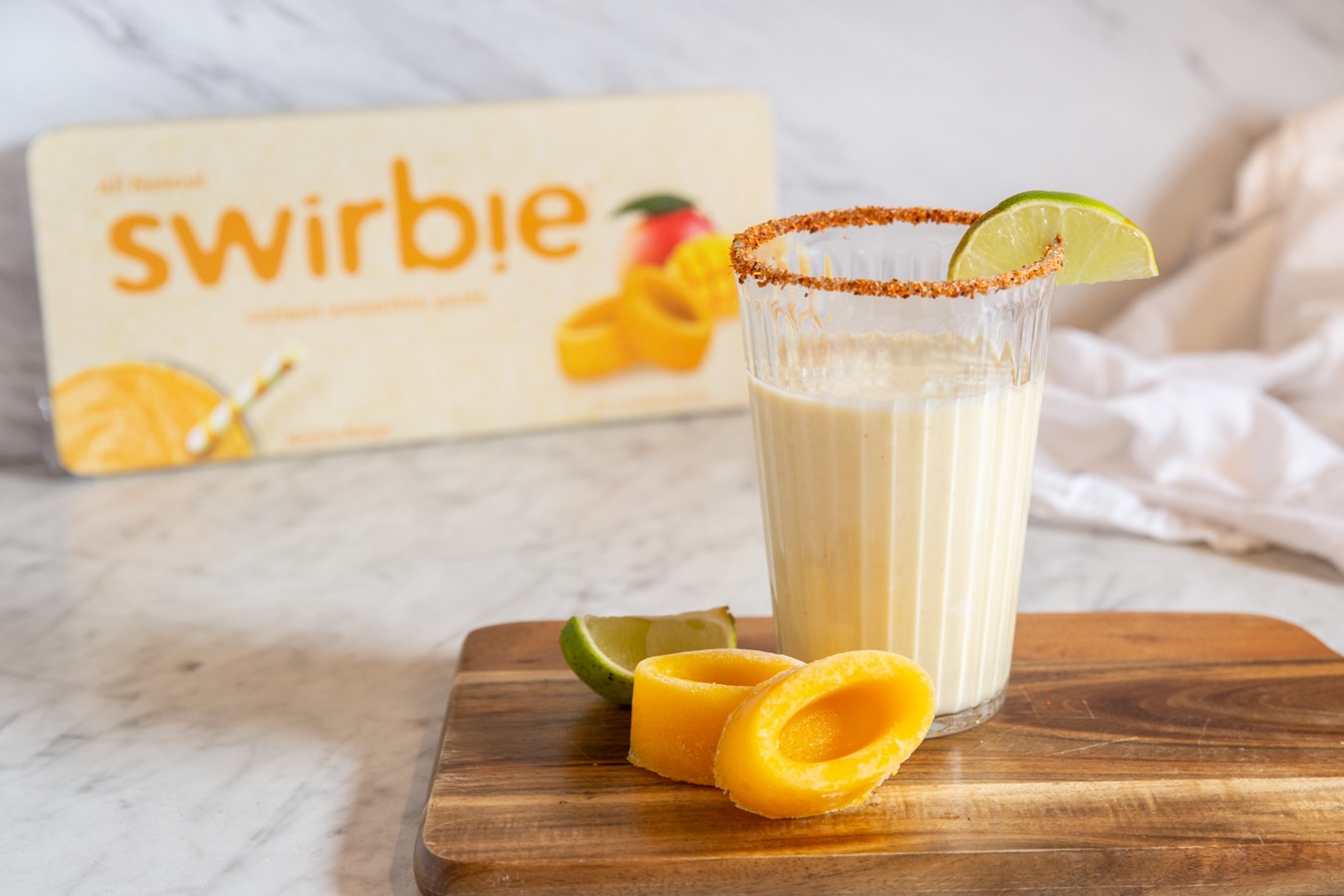 One of the best parts about the pods is that since they're frozen, you don't need to add ice, so there's no watering down your drink. I call that a win-win!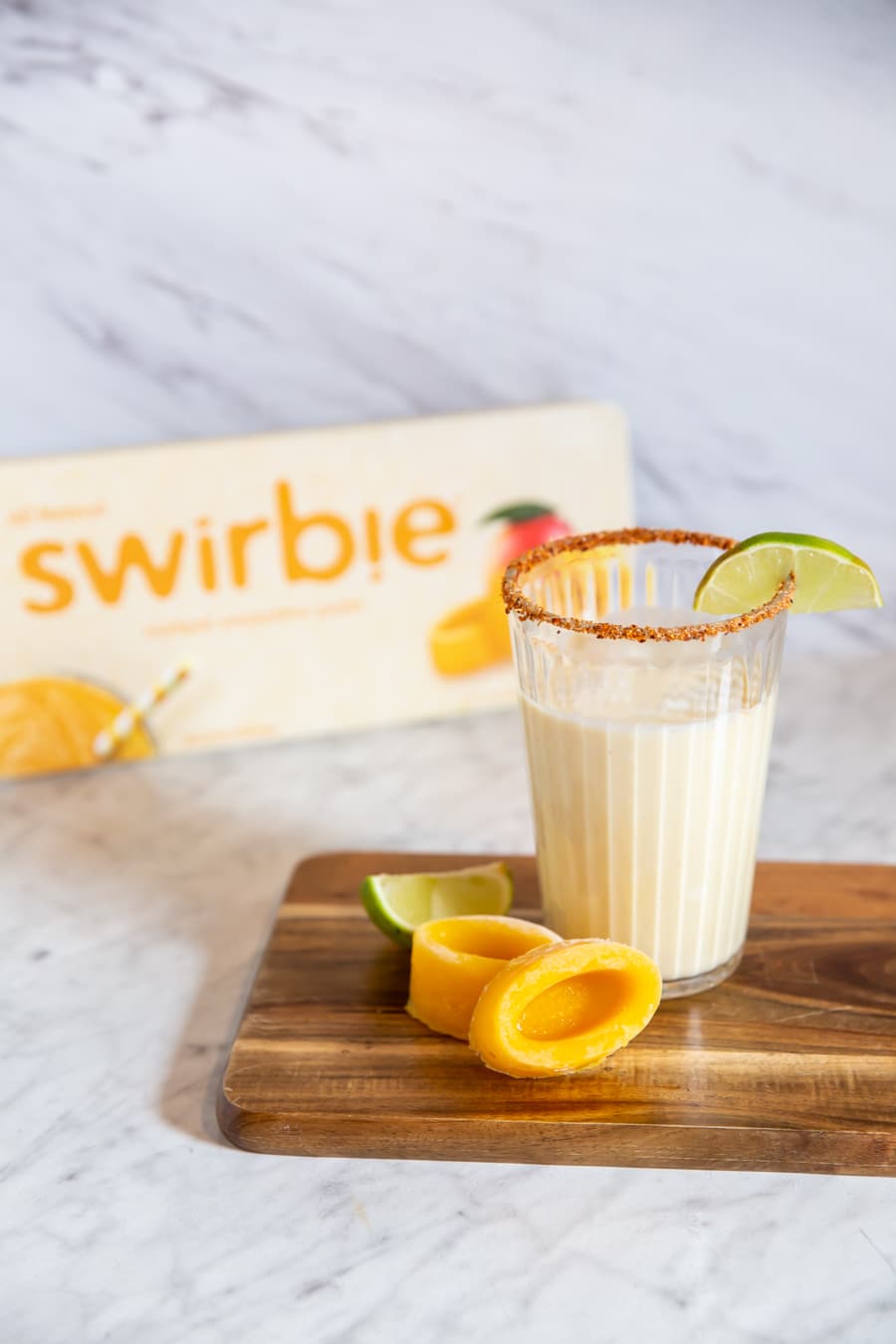 This chili lime smoothie was inspired by Trader Joes viral chili lime seasoning, and I've been drinking it on repeat, it's that good!
Chili Lime Mango Smoothie
2 Swirbie mango pods
1 cup coconut milk
juice of 1 lime
1 tbsp honey, or, to taste
pinch of cayenne pepper
tajin spice or Trader Joes chili lime seasoning, for the rim, optional
Method:
Add mango pods, coconut milk, lime juice, honey and cayenne to a mason jar and shake until the mango dissolves. Rub the lime around the rim of your serving glass and dip in tajin spice. Pour the mango smoothie into the glass and serve immediately.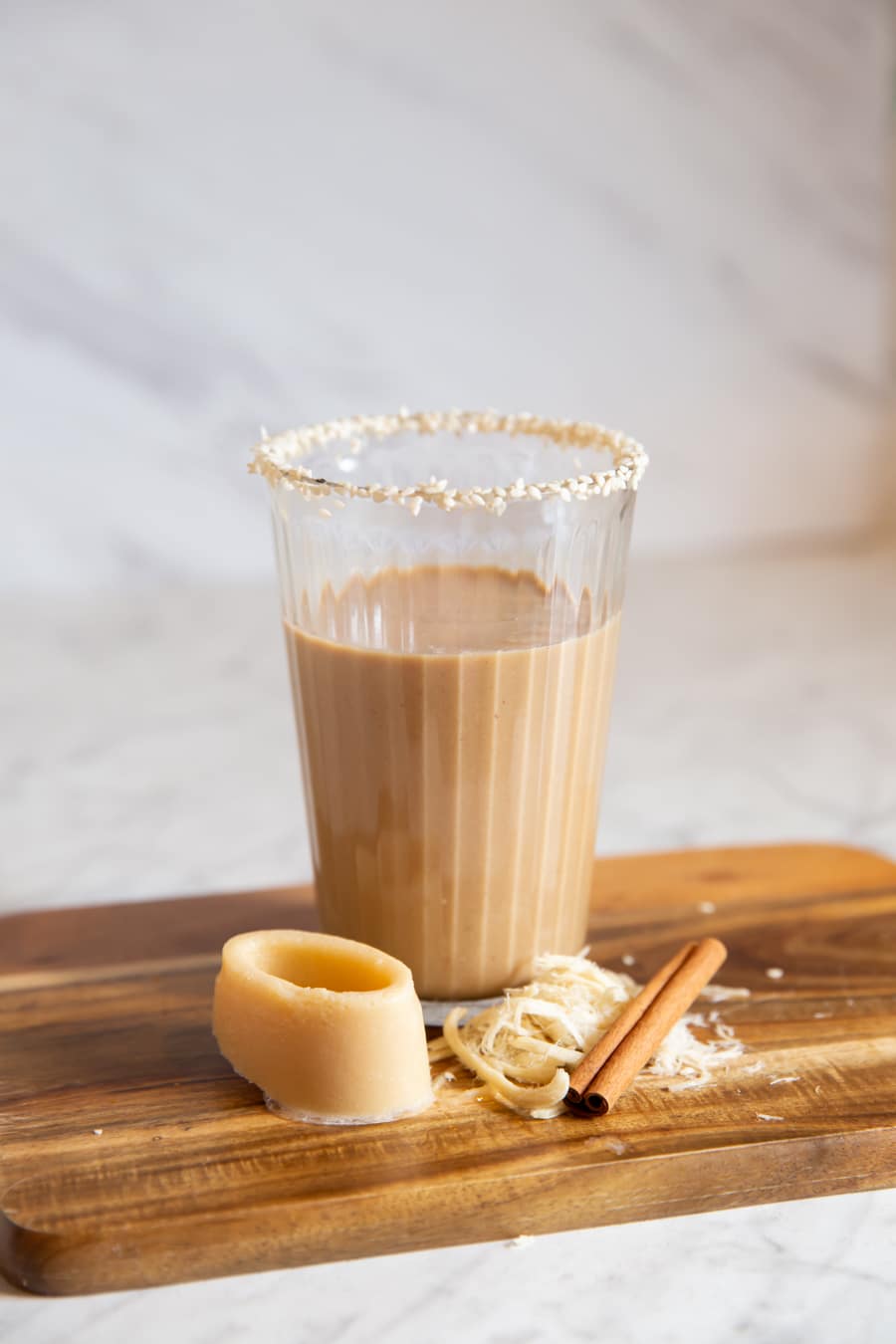 One of my favorite smoothie blends that I picked up from living in Israel is banana + date + tahini + milk. The flavors pair really well and it makes for a filling breakfast on the go.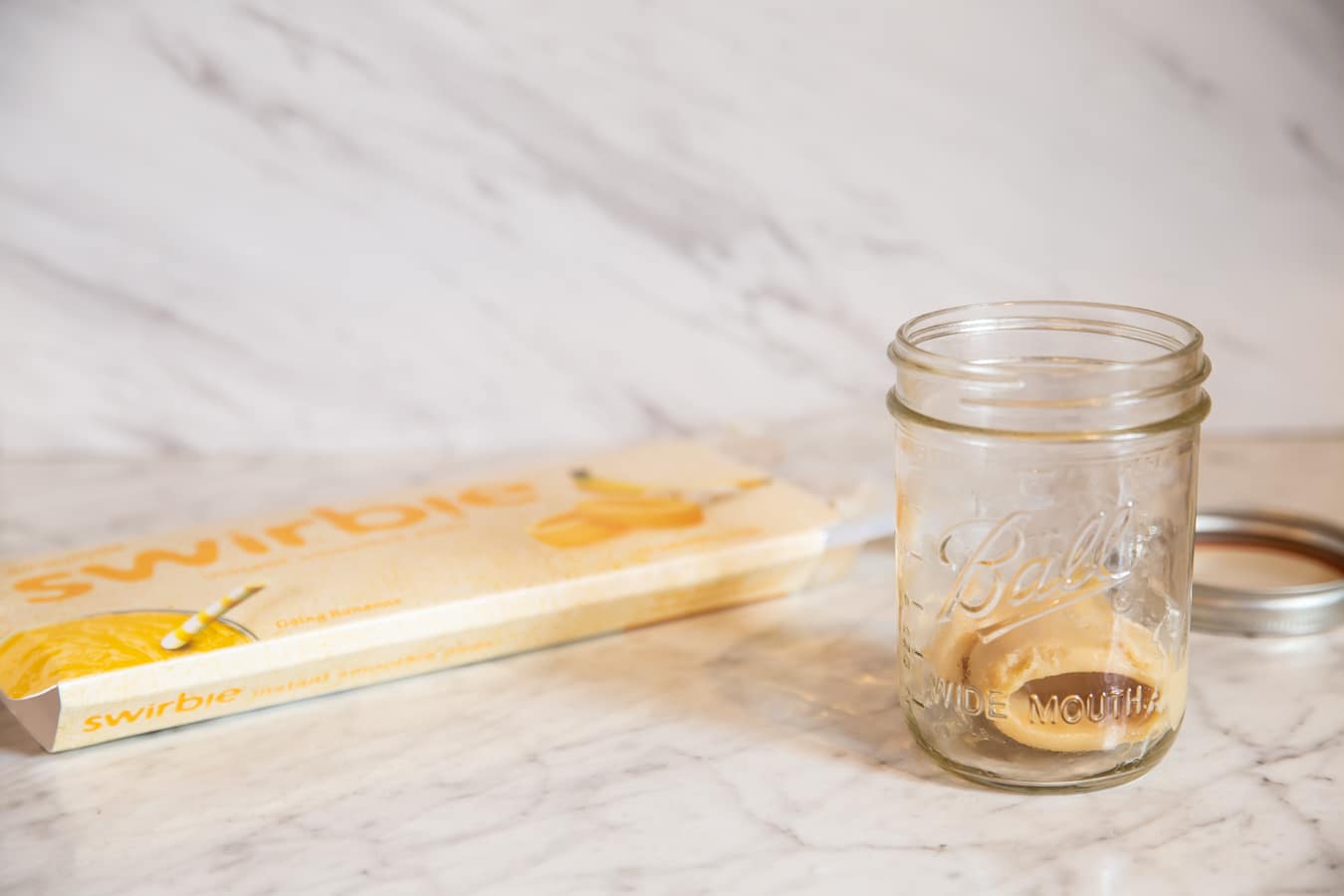 And for a truly decadent treat, top off your smoothie with some shredded halva (or halva floss, as I like to call it!), it really takes it over the top.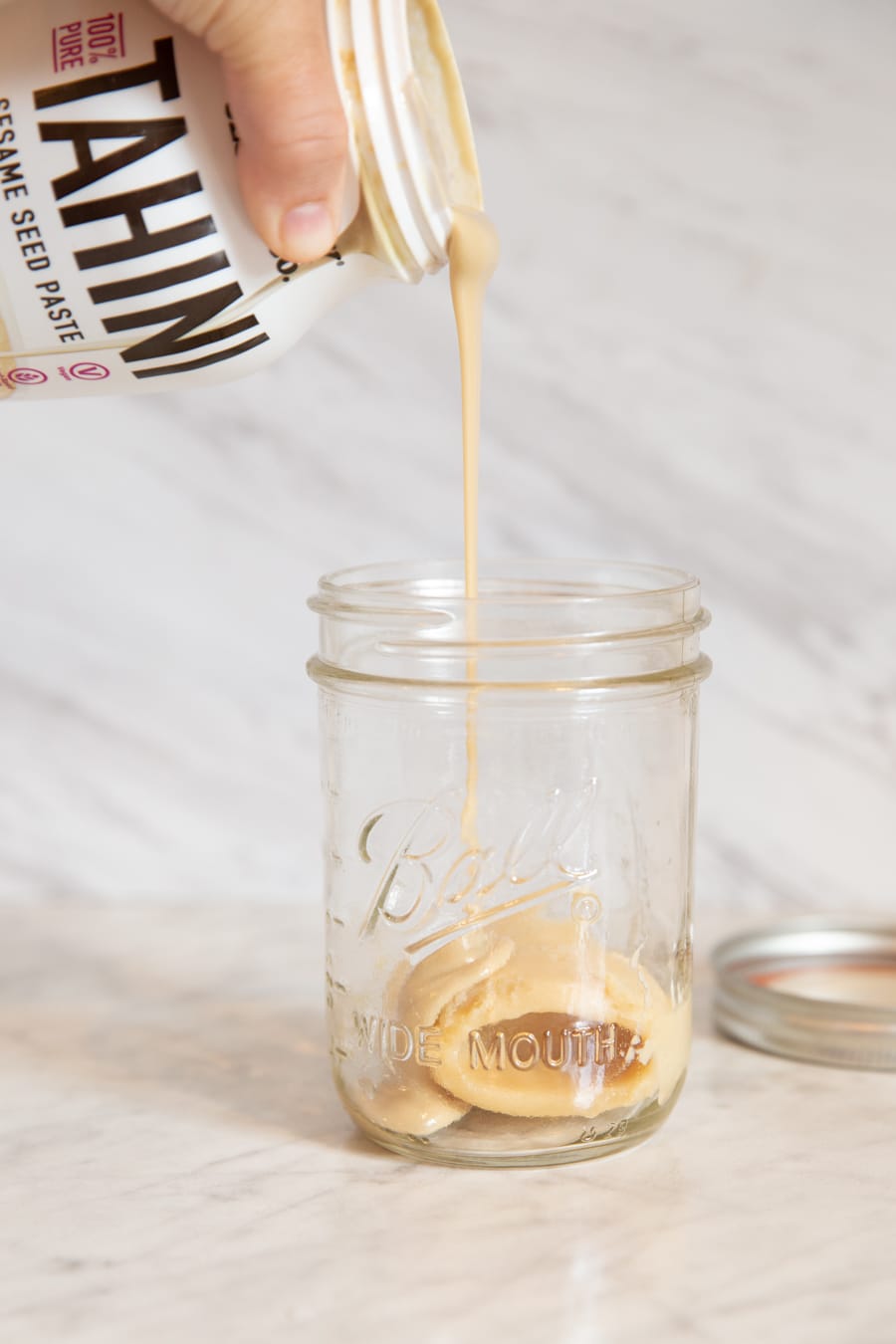 Swirbie pods are available in strawberry, mango, peach, blueberry, banana and spinach flavors. You can use them on their own or blend two flavors together for an equally delicious drink!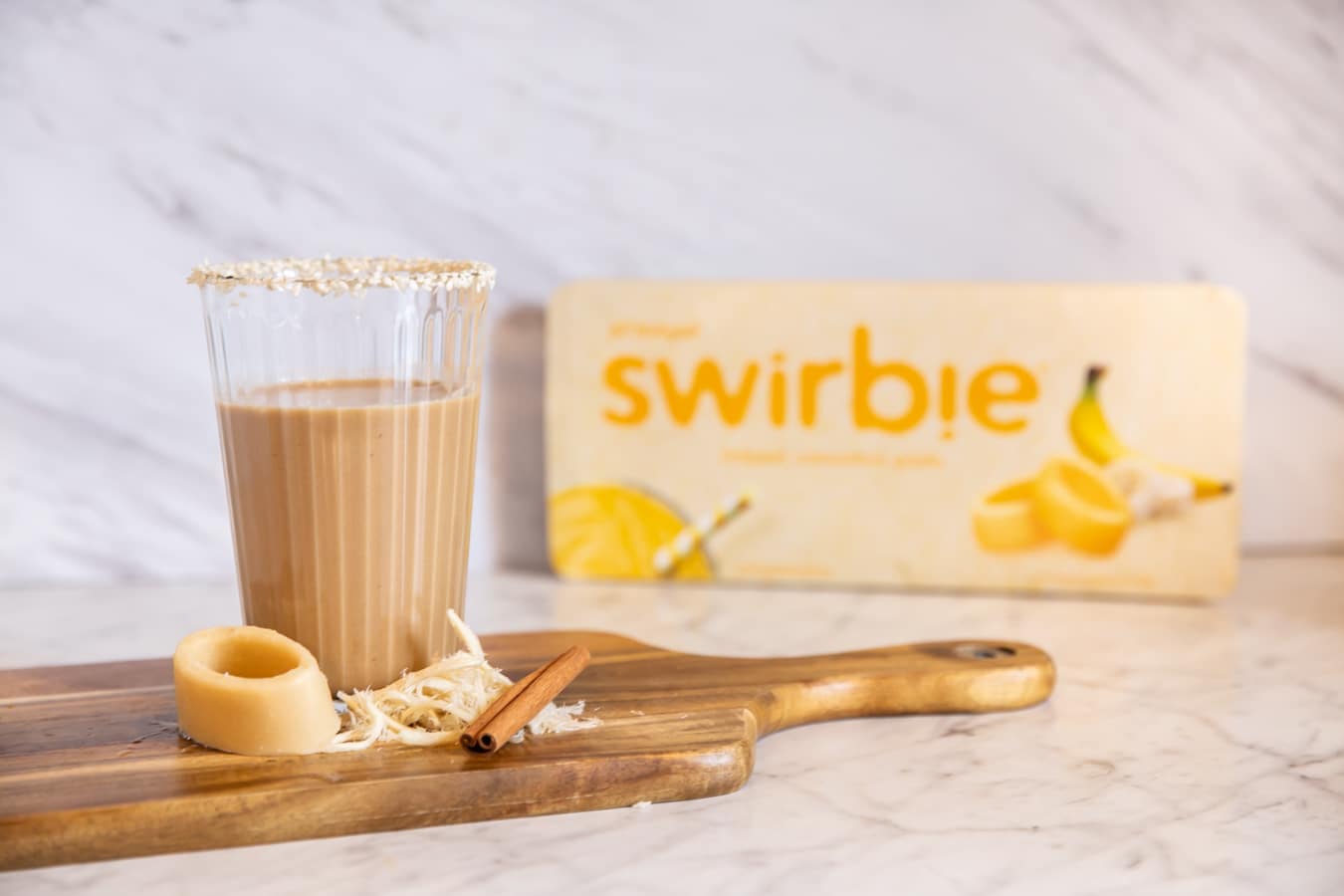 You can find Swirbie pods in the freezer section of your local kosher supermarket.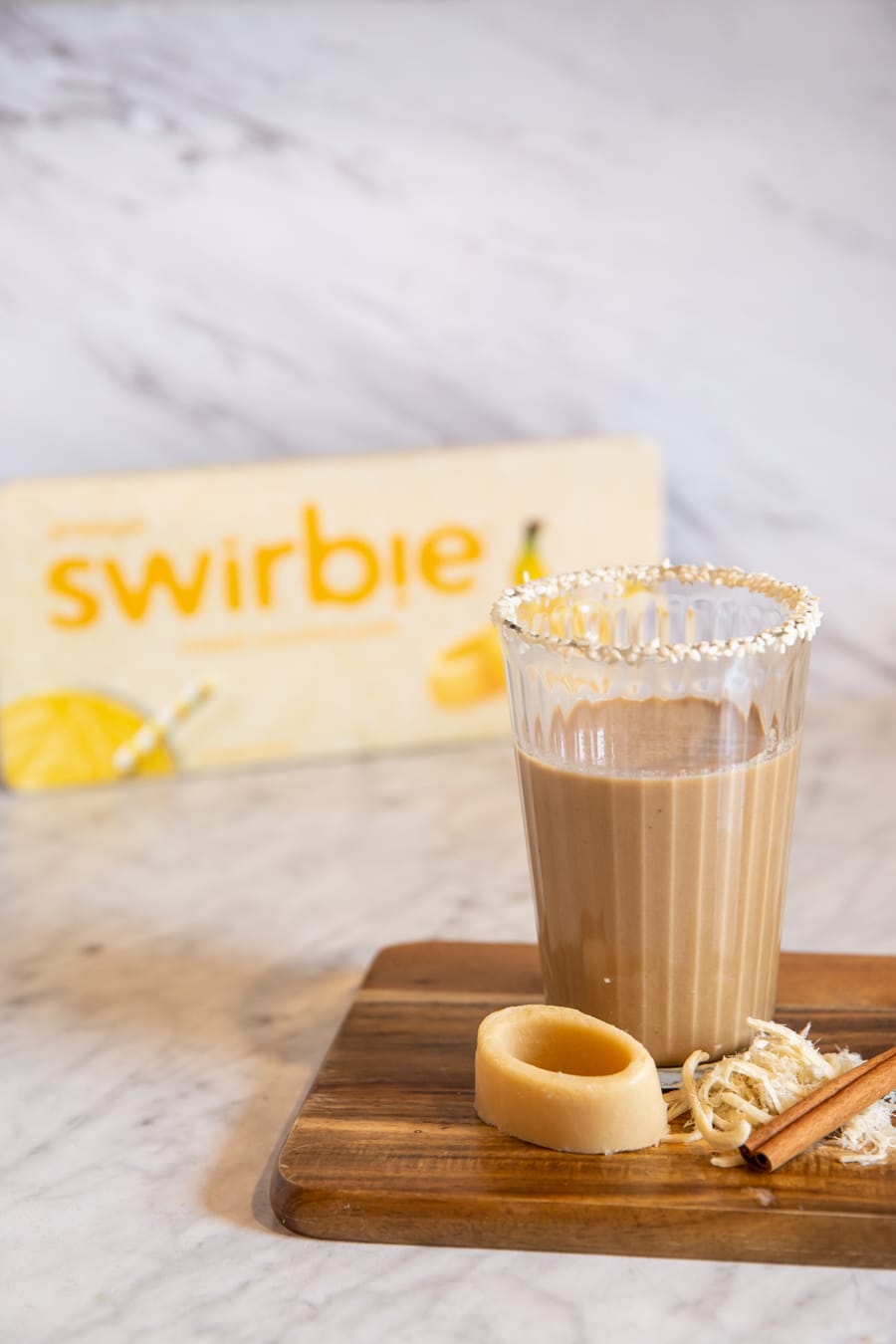 Banana Tahini Smoothie
3 Swirbie banana pods
1 cup almond milk
2 tbsp raw tahini
1 tbsp silan (date honey)
pinch of cinnamon
pinch of salt
sesame seeds and halva, for serving, optional
Method:
Add banana pods, almond milk, tahini, silan, cinnamon and salt to a mason jar and shake until the banana dissolves. Dip the rim of your serving glass in tahini and dip in sesame seeds. Pour the banana smoothie into the glass, top with shredded halva and serve immediately.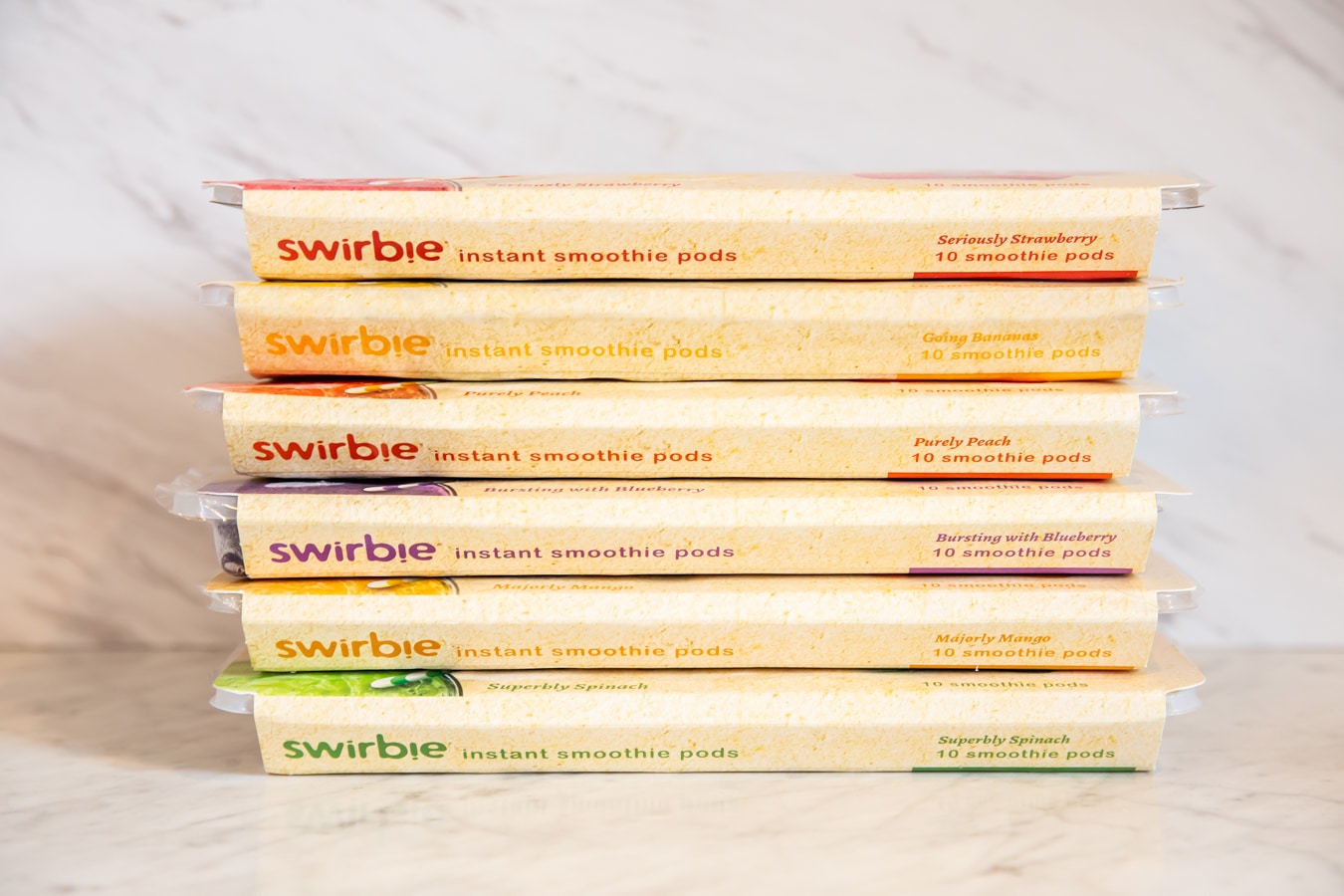 This post is sponsored by Swirbie.
Related Recipes:
pear ginger and oat smoothie
pumpkin pie smoothie
tahini frappuccino