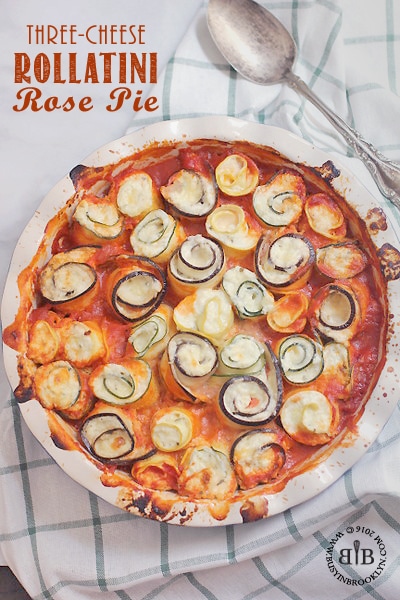 Ever since I was little, my mom's been making the same Shavuot menu each year. It includes her amazing lasagna, homemade potato and cheese blintzes, French onion soup and an array of store-bought cheesecakes. For the second day meal, she switches up the lasagna for eggplant rollatini, or what she likes to call, rollantini.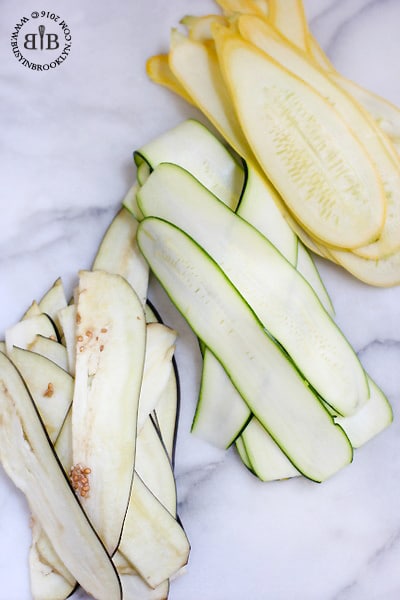 I probably pack on about 10 lbs. in those two days, but it's always worth every bite. Until the weather gets hotter, my skirts are a tad too tight around the middle, and I'm cursing out that creamy slice of cheesecake.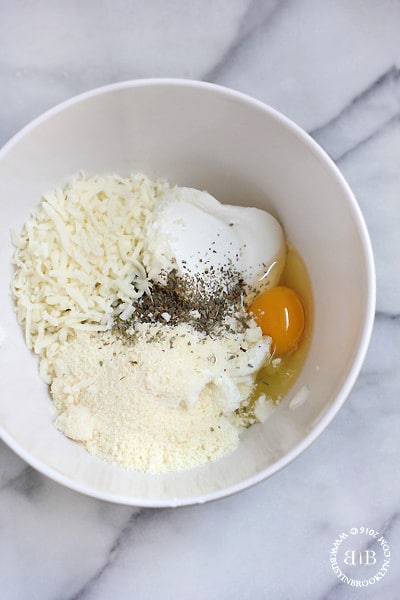 Which is why, when I started cooking up my own Shavuot meals, I decided to come up with healthier variations of some of my favorites. That's when my spaghetti squash baked ziti, cheesy stuffed mini peppers and pasta-free spinach manicotti were born.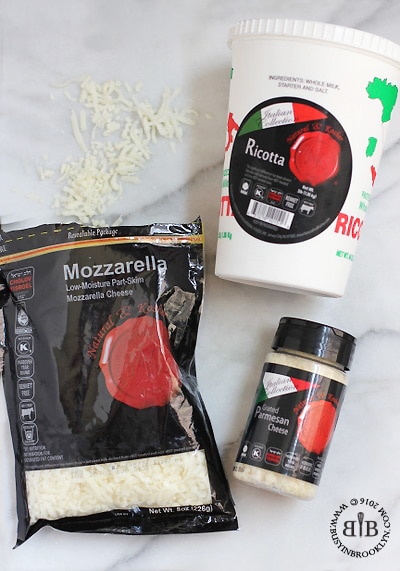 Some time later, I added my cheesy zoodle marinara, broccoli parmesan poppers, portobello pizza and roasted eggplant parmesan. I barely even miss the pasta anymore (ok, maybe just this).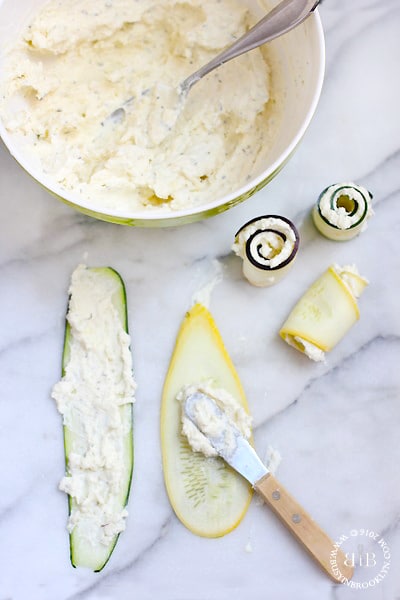 I skip the heavy French onion soup, and go for a lighter chilled strawberry rhubarb soup and simple sides like summer tomato feta salad, pesto baked salmon, and eggplant chips with whipped feta. I might have a small bite of cheesecake, but my skirts still fit after the meal and everyone's happy!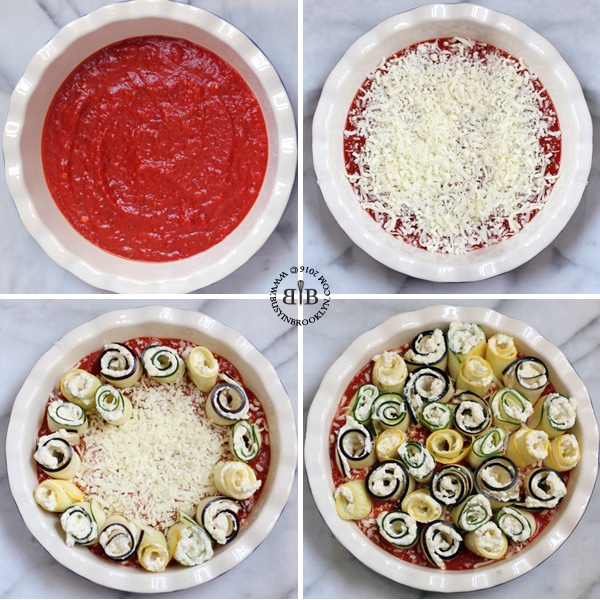 Which is why THIS happened! I may be expecting baby #5 this summer, but I've been packing on the pounds like I'm about to go into hibernation! I've got to ease up on my carb intake, so, I did what I always do when I'm looking for pasta alternatives, I go for zucchini. If I'm not eating cheesy zoodle marinara (an absolute staple in my kitchen), I go for a riff on my spinach lasagna roll-ups, made with zucchini strips. This time, I decided to turn those rolls upside down, and add in yellow squash and eggplant, for a pretty rose garden look. Shavuot, after all, is known as "the feast of the roses", so how very apropos.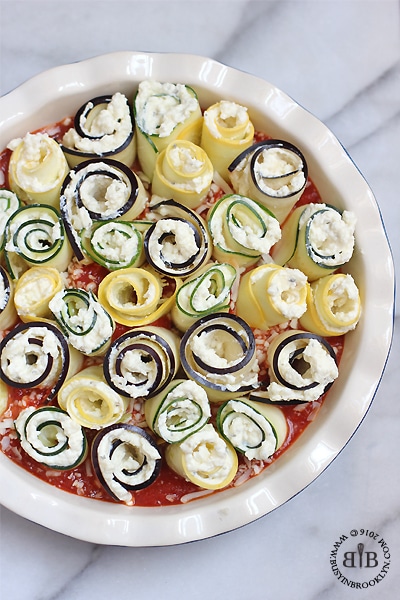 Vegetable ribbon pies and rose spiral apple desserts are all the rage right now, so I was more than happy to follow the trend with a savory holiday-worthy version.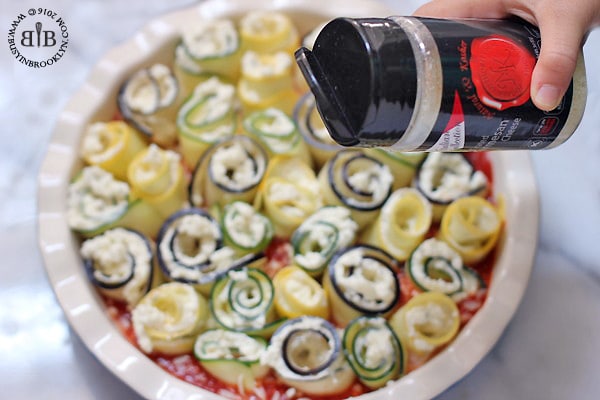 Of course there are lots of variations that you can do with this dish – from adding spinach to the filling, using carrots for rolling, or baking it all into a pie crust. But I just love that this is gluten free and no-carb, so why mess with perfection, am I right?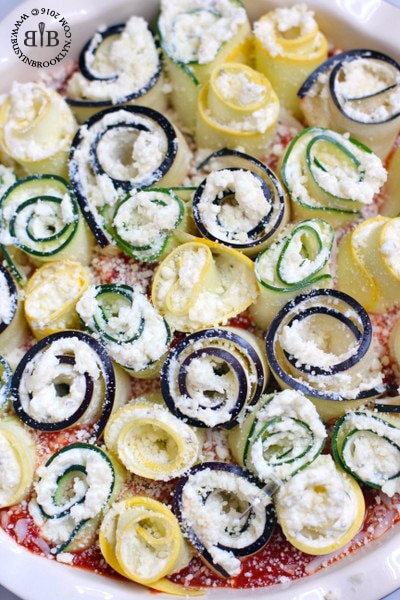 With all my lighter spins on heavy pasta dishes, I've come to realize that a lot of what we eat is all in our heads. When I started subbing zoodles in for my spaghetti, a funny thing happened. I didn't miss anything! I was full, satiated and most importantly, I felt like I had actually eaten pasta! It made me realize that we really have the ability to trick our brains into thinking we are eating something else – if only we can create the same taste, similar texture and mouthfeel, you barely notice the difference. The scale however, definitely does.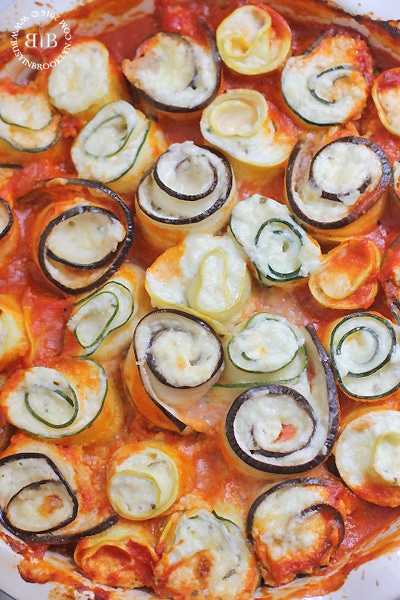 So, I'm hoping I've inspired you to lighten up your holiday meals, even if only with one dish. If I were you, I'd make it this one!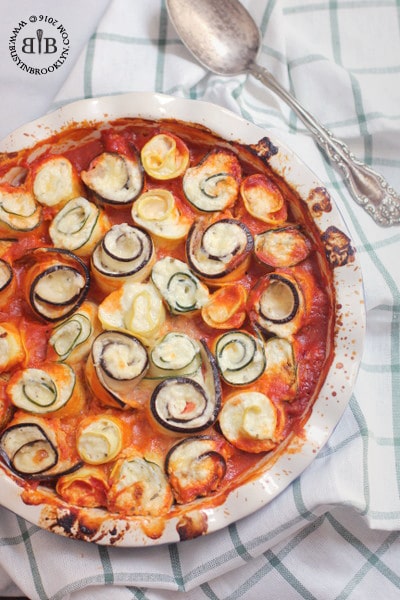 Do you have any other tricks to lightening up your favorite pasta dishes? I'd love to hear! Share them with me in the comments below!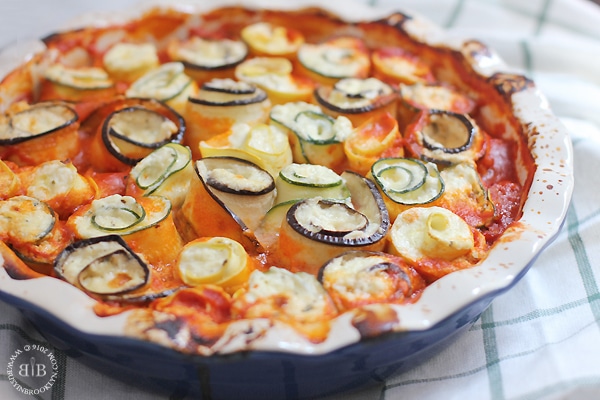 Three-Cheese Rollatini Rose Pie
1 small zucchini
1 small yellow squash
1 small eggplant
2 cups Natural & Kosher ricotta cheese
8oz. Natural & Kosher shredded mozarella, divided
1/2 cup + 2 tbsp Natural & Kosher grated parmesan, divided
1 egg
1/2 tsp dried basil
1/2 tsp dried oregano
2 cups marinara sauce
Special Equipment: 9.5″ deep pie dish
Method:
Using a peeler or a mandolin, slice the eggplant, zucchini and yellow squash into ribbons of equal thickness (see note). They should be thin enough so that they are pliable, but not too thin that they will fall apart during cooking.
In a bowl, combine the ricotta, 3/4 cup mozzarella, 1/2 cup parmesan, egg, basil, and oregano.
Pour the marinara sauce into the bottom of your pie dish and sprinkle with remaining shredded mozzarella cheese from the bag. Working one at a time, spread a thin layer of the cheese mixture on the vegetable ribbons and roll up. Place the rolls, standing up (with the peel facing up, if trimmed), in the marinara sauce and continue until the pie dish is full. Sprinkle with 2 tbsp of parmesan cheese.
Bake, covered, at 400 degrees for approximately 40 minutes (depending on thickness), or until the vegetables are tender. Uncover and bake at 450 degrees until the cheese is bubbly and starting to brown, about 10 minutes. Serve immediately.
This pie does not freeze well. To make in advance, prepare the pie as per directions and refrigerate (unbaked) for up to one day. Bake and serve.
VARIATION: For a no-tomato version, place the rolls directly into the pie dish, without the sauce and continue as above. You may also make the pie inside a pie crust.
NOTE: Look for squash and eggplants that have a straight edge and are roughly the same size,  otherwise, you may have to trim it down, as I did with the eggplants (or look for Japanese eggplants that are naturally narrow). If the vegetables are not too wide, a peeler works great for making ribbons. You'll need about 1/2 of each vegetable (depending on how large it is), so if you have leftovers, you can make a second pie (with or without the filling) or chop it up for homemade ratatouille.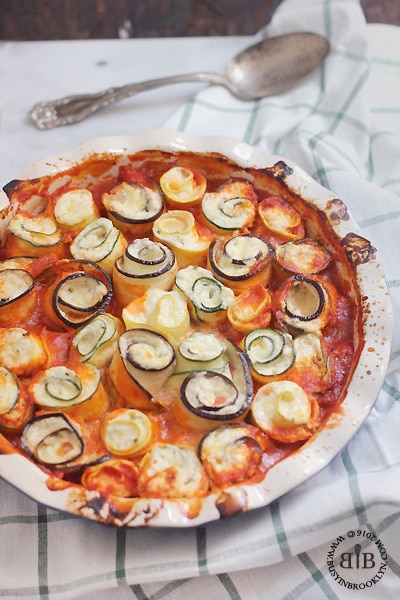 This post was sponsored by Natural & Kosher Cheese. Follow them on Facebook, Twitter, Pinterest, Instagram, YouTube, Google+, or via their Blog
Related Recipes:
spinach lasagna roll-ups
cheesy zoodle (zucchini noodle) marinara
roasted eggplant parmesan
cheesy stuffed mini peppers
Please NOTE: This post contains affiliate links which means that a small percentage of every purchase made through the links above goes to help support the BIB blog!