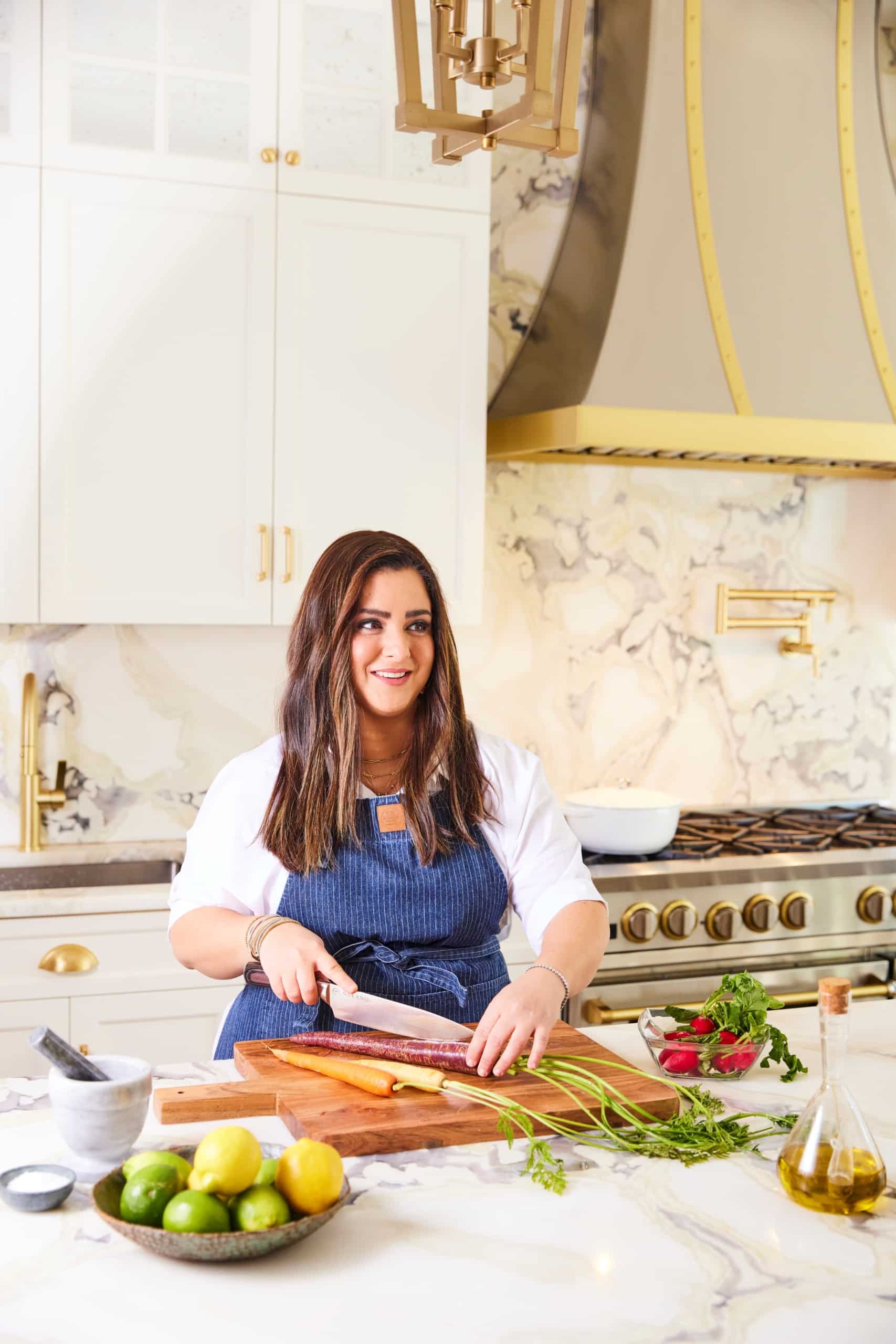 ABOUT ME
Hi, I'm Chanie and I'm a food writer and photographer with a passion for food, family and tradition. I grew up in Crown Heights, Brooklyn, where I was raised on traditional Jewish foods like gefilte fish, stuffed cabbage and matza ball soup. When my family grew and I started entertaining, I began to put my own spin on old-time favorites to give them a modern, gourmet vibe. Today, I live just a few blocks away from my childhood home where I continue to revisit family favorites and reinvent traditional holiday dishes. In my free time (who has free time anymore?!), I love to travel, listen to soulful Jewish music and surf Etsy for some good vintage finds!
ABOUT BIB
After years of working in the web design field, I quit my job to be a full-time stay at home mom. I have lots of creative energy, so the transition wasn't easy. When friends and family suggested that I write a cookbook, I decided to do just that – in the form of a blog. I have a degree in web design and I've done some freelance writing as well as photo editing, so having my own place to share all the things I'm passionate about just made sense. When I started BIB in 2011, it was a part-time hobby, but it's grown by leaps and bounds, thanks to my amazing fans and readers! Now, I work full time as a recipe developer, cooking instructor, brand ambassador, cookbook author, food photographer and blogger. I'm thinking about changing the blog name to Busier than Ever in Brooklyn!
ABOUT KOSHER
I observe a kosher diet so all the recipes on BIB follow kosher dietary laws and standards. I do not eat pork, shellfish, or bugs of any kind. I check all my fruits & veggies to ensure that they are insect-free (brocolli is a killer!). I also don't mix milk (dairy) and meat, so you won't find any (real) cheeseburgers here! I do, however, use beef and lamb bacon, mix coconut milk into my chicken curry, and make a mean portobello cheeseburger.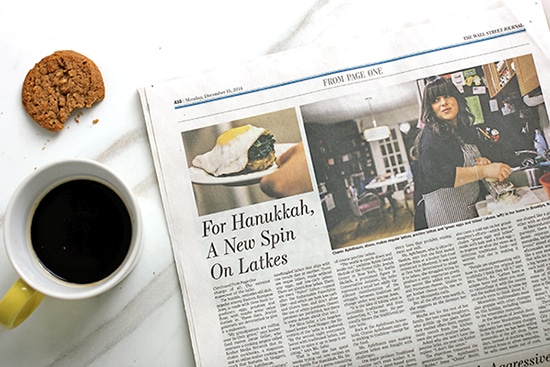 ABOUT JEWISH HOLIDAYS
As an observant Jew, I am lucky enough to celebrate holidays throughout the year. You'll find lots of holiday-related recipes and crafts on the blog. Here is a brief roundup of Jewish holidays:
Rosh Hashana: The Jewish New Year (September)
Celebrated with symbolic foods such as apple dipped in honey, the head of a fish, pomegranate seeds, carrots, beets, dates and several others.
Yom Kippur: Day of Attonement (October)
Yom Kippur is a fast day, but 2 festive meals are eaten before the fast. Dumplings are a customary addition the meal.
Sukkot: The Festival of Huts (October)
During the holiday of Succot all meals are eaten outside in a Succah (a temporary hut). Many festive meals are prepared during the holiday.
Chanukah: The Festival of Lights (December)
During Chanukah, we light the menorah and eat foods that have been fried, like latkes and donuts, to commemorate the miracle of the oil. It is also customary to eat dairy foods.
Tu B'Shvat: New Year for the Trees (February)
Celebrated by eating the Seven Species that are native to the land of Israel, including, wheat, barley, grapes, figs, pomegranates, olives and dates.
Purim: The Holiday of Joy (March)
On Purim, we celebrate the victory of the Jews over the wicked Haman in the days of Queen Esther of Persia. We dress-up in fun costumes, eat hamantaschen, and make l'chaim on cocktails and drinks.
Passover: The Holiday of Freedom (April)
On Passover, we celebrate the freedom of the Jews from slavery in Egypt. We don't eat any chametz (leavened grain). Matza is a staple during the 8-day festival.
Lag Ba'omer: The Birth of Jewish Mysticism (April)
Celebrated with bonfires and BBQ's, bows & arrows and Jewish Unity parades.
Shavuot: The Festival of Roses (June)
Shavuot commemorates the giving the Torah on Mount Sinai. Dairy foods are traditionally eaten and we decorate our homes and synagogues with flowers.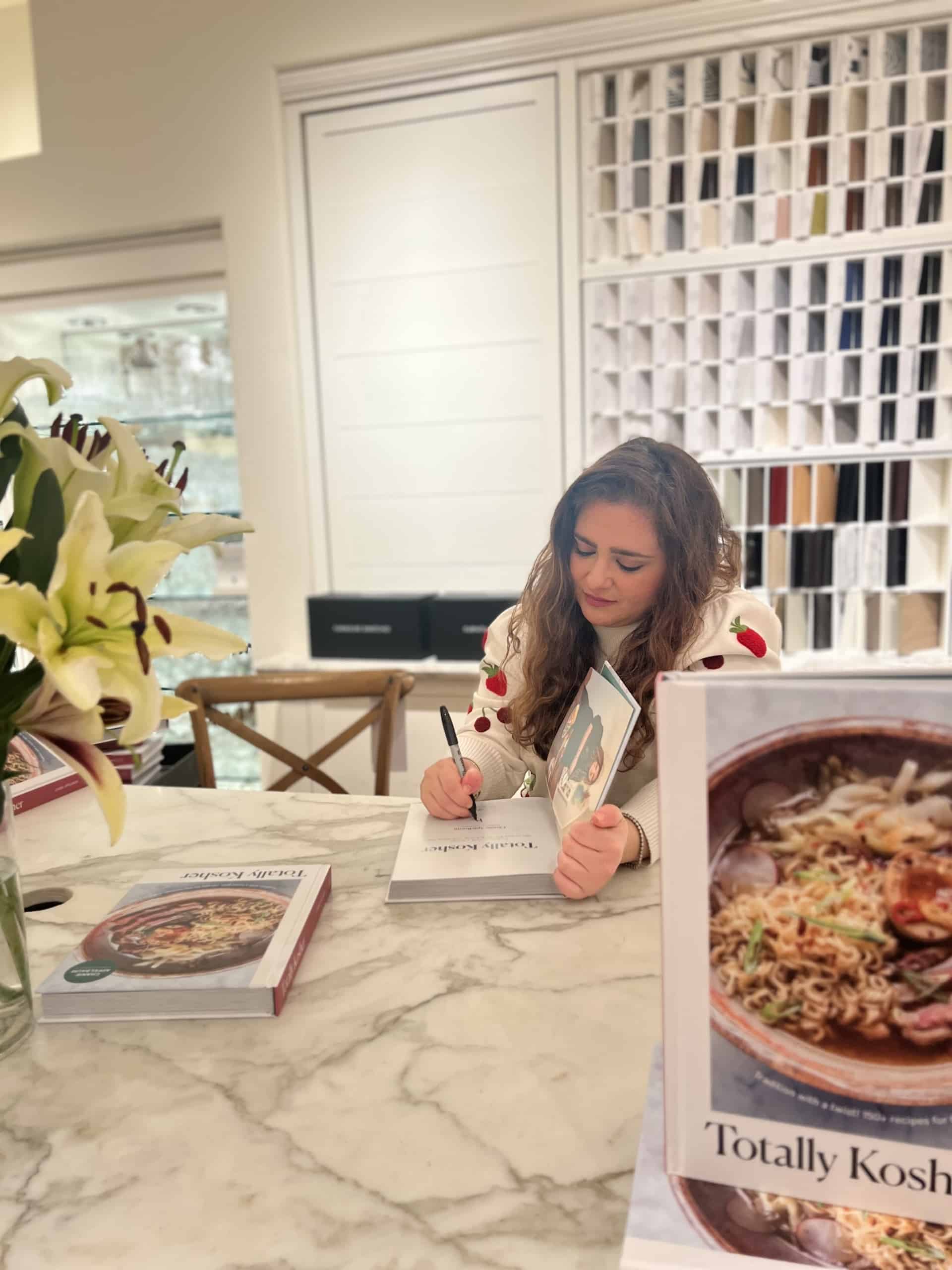 CONTENT SHARING
All photography and content of BusyInBrooklyn.com is copyright Chanie Apfelbaum. You are not permitted to reproduce my recipes or blog posts without my written permission.  If you wish to link to my recipe from your site or use my photo in a collage, please contact me for permission.
FOLLOW
You can contact or follow Busy in Brooklyn via:
EMAIL: busyinbrooklyn@gmail.com
twitter: https://twitter.com/#!/busyinbrooklyn
facebook: http://www.facebook.com/BusyinBrooklyn
pinterest: http://pinterest.com/busyinbrooklyn/
instagram: http://instagram.com/busyinbrooklyn.com
Youtube: videos and appearances