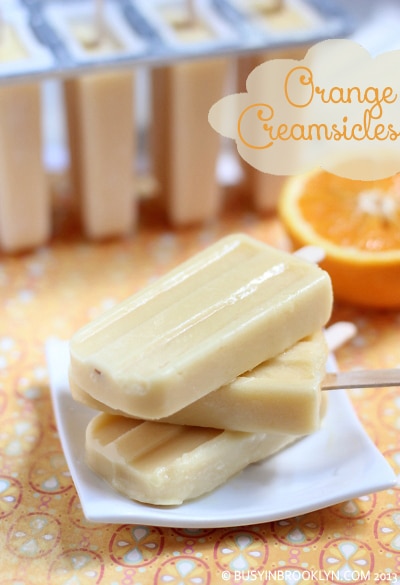 Some of the favorite memories of my youth involve the summers spent in Himmel's bungalow colony in upstate New York. The caretakers lived directly across the road, in what I remember to be a shack equally as dilapidated as our bungalow. Not that I cared much. When I happened upon their space, I was there for only one thing – the small ice cream freezer in the corner. I had my eye on a particular prize – the orange creamsicles. The creamy ice pops were a summer treat, fresh with the taste of orange and sweet with milky goodness.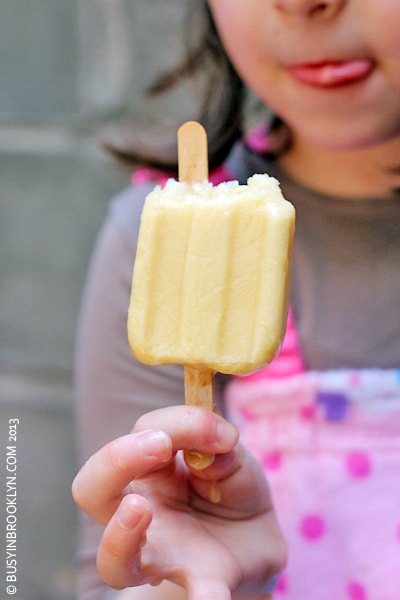 I have wanted to replicate those pops in forever, and with my new-found obsession with creamy coconut milk, I was pretty sure I could make a decent nondairy version. Considering how my daughter devoured them, I think I did a good job. They're a bit icier than the original, but the taste brings back such great memories!
What are some of your favorite summer food memories? Share them with me in the comments below!
Orange Creamsicle Pops
2 cups coconut milk
6 oz. orange juice concentrate, thawed
2 tbsp maple syrup
1 tbsp vanilla extract
Method:
Add all ingredients to a bowl and mix to combine. Pour into popsicle molds and freeze until solid.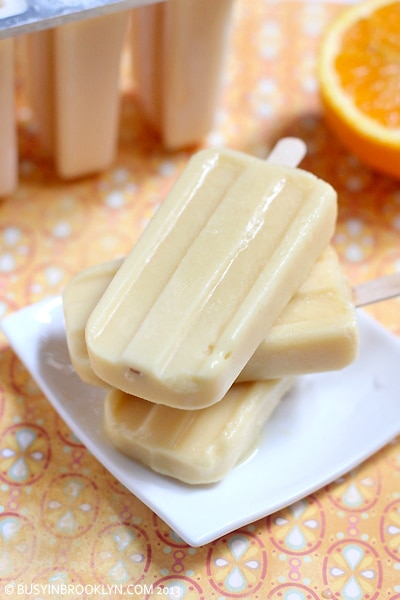 1 year ago: strawberry limonana
2 years ago: quick & easy fish