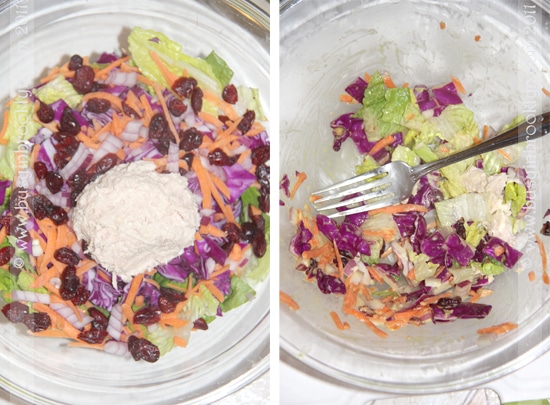 I can't tell you how many people I meet who tell me that they just can't figure out what kind of salad to put together at a salad bar. They usually end up going with classic caeser or greek salad. I, on the other hand, love experimenting with different ingredients and coming up with all sorts of flavor combinations. Otherwise, I'll just get bored and dread my salad-eating :)
My all time favorite make-you-own-salad-bar combo would have to be:
crisp rommaine
red cabbage
shredded carrots
beets
craisins
red onions
scoop of tuna
For the dressing, I opt for caeser or honey mustard. To make your own at home, follow my easy recipes below.
I thought it might be fun to see what unique salad combinations you all come up with at a salad bar. To get you in the sharing mood, I'm giving away the book of 500 Sensational Salads by Julia Canning. To enter this giveaway, let me know your favorite make-you-own-salad-bar combination in the comments below. I will choose the most original submission on February 15, 2012.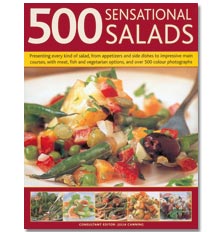 Honey Mustard Salad Dressing:
1 cup mayo
1/2 cup honey
1/2 cup mustard
1 clove minced garlic
Pareve Caeser Salad Dressing:
1 cup mayo
1/3 cup water
1/4 cup sugar
1/4 cup vinegar
1 clove minced garlic