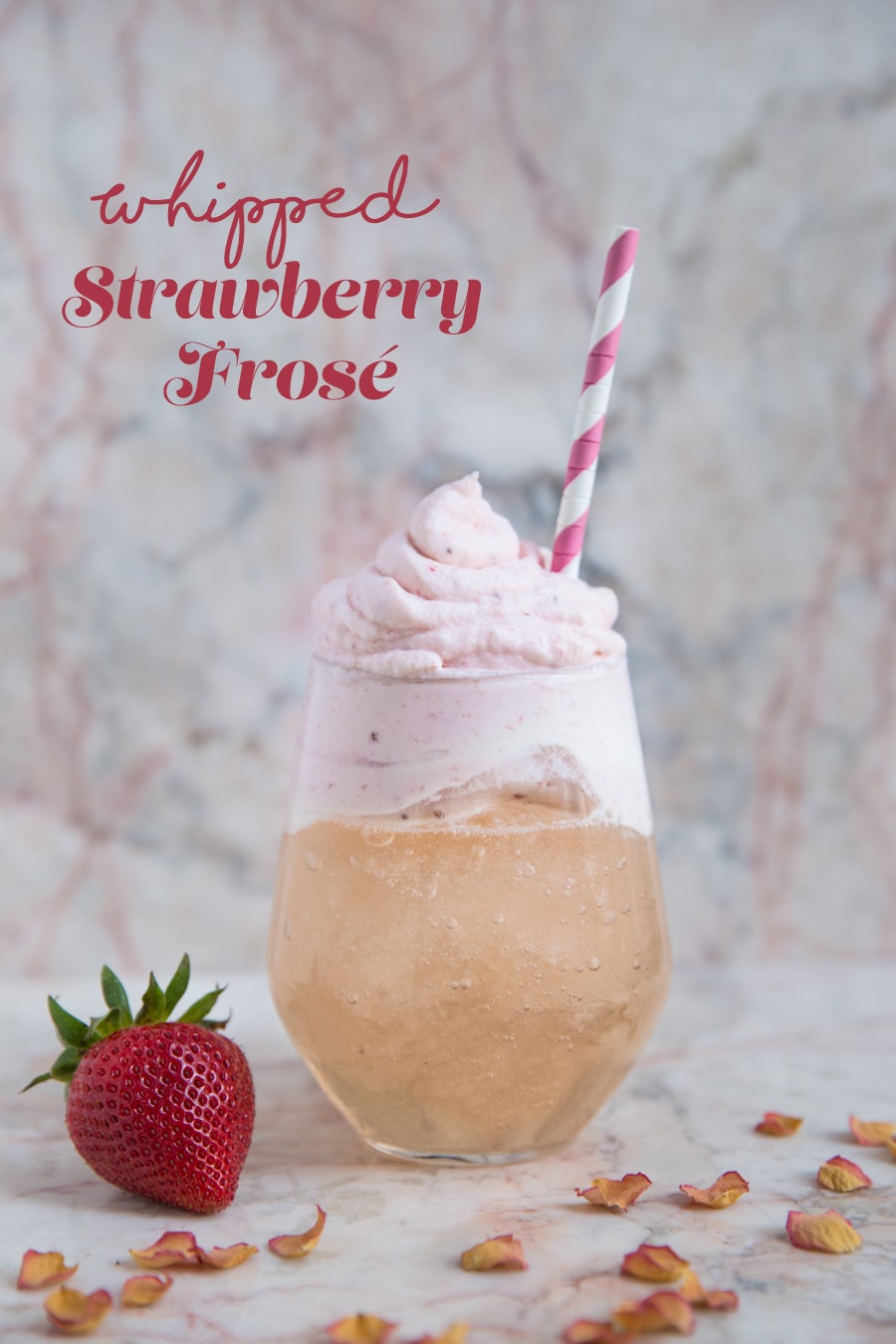 Oh.
My.
Gawd.
Blame it on quarantine but we've all got cocktails on our minds, AmIright?! I mean, I may or may have not been sneaking some Frangelico into my iced coffee in the morning, and I've been known to kick back a glass (or two) of red in the evenings. But THIS? This is something else.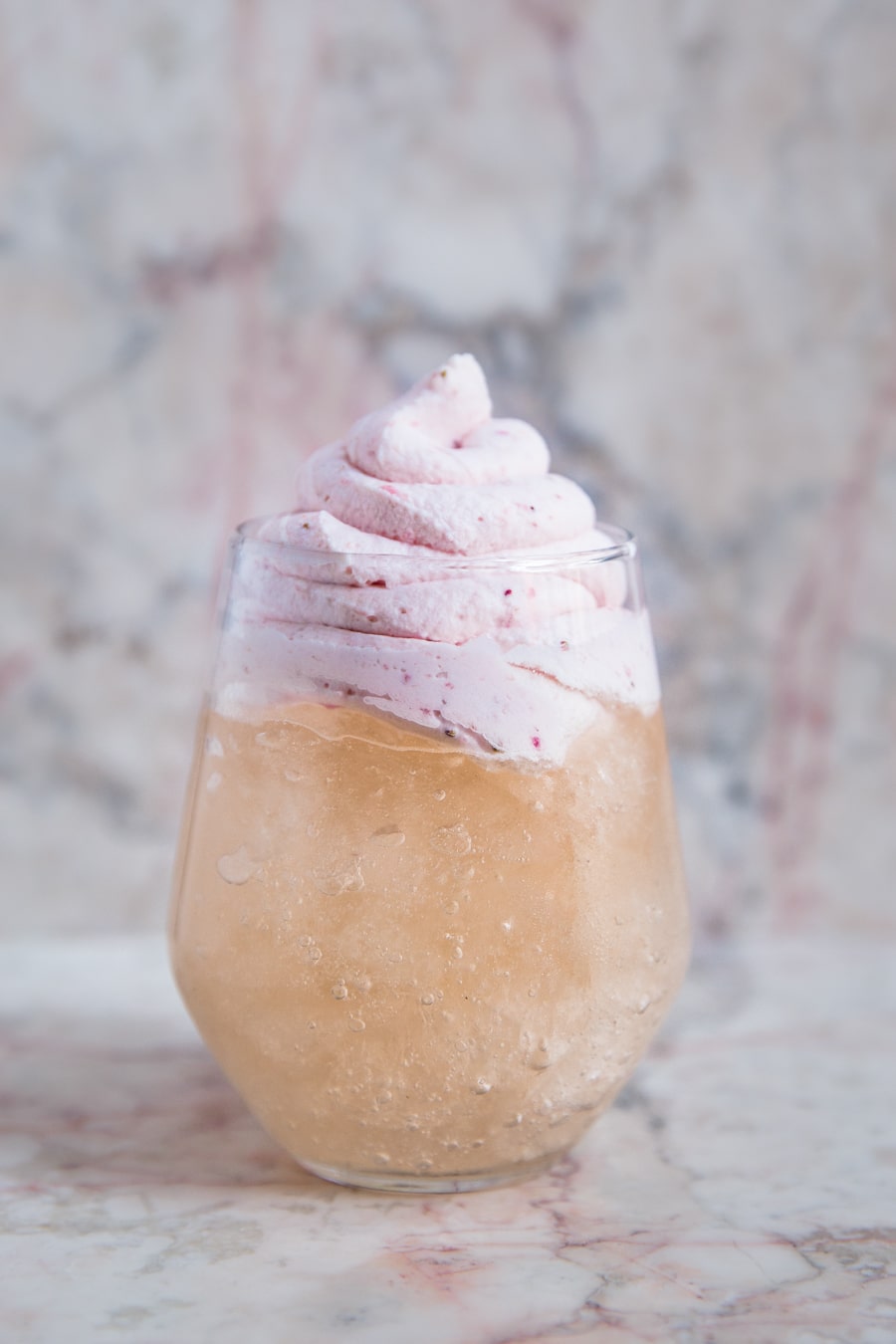 Inspired by the whipped coffee trend that has taken the internet by storm, this WHIPPED STRAWBERRY Frosé turns the classic on it's head by folding the strawberry and lemon into whipped cream, and leaving the Rosé to shine on it's own in all it's glory. Which also means, lets prep and more drinking time!
So step aside Dalgona coffee, there's a new whipped drink in town! L'chaim!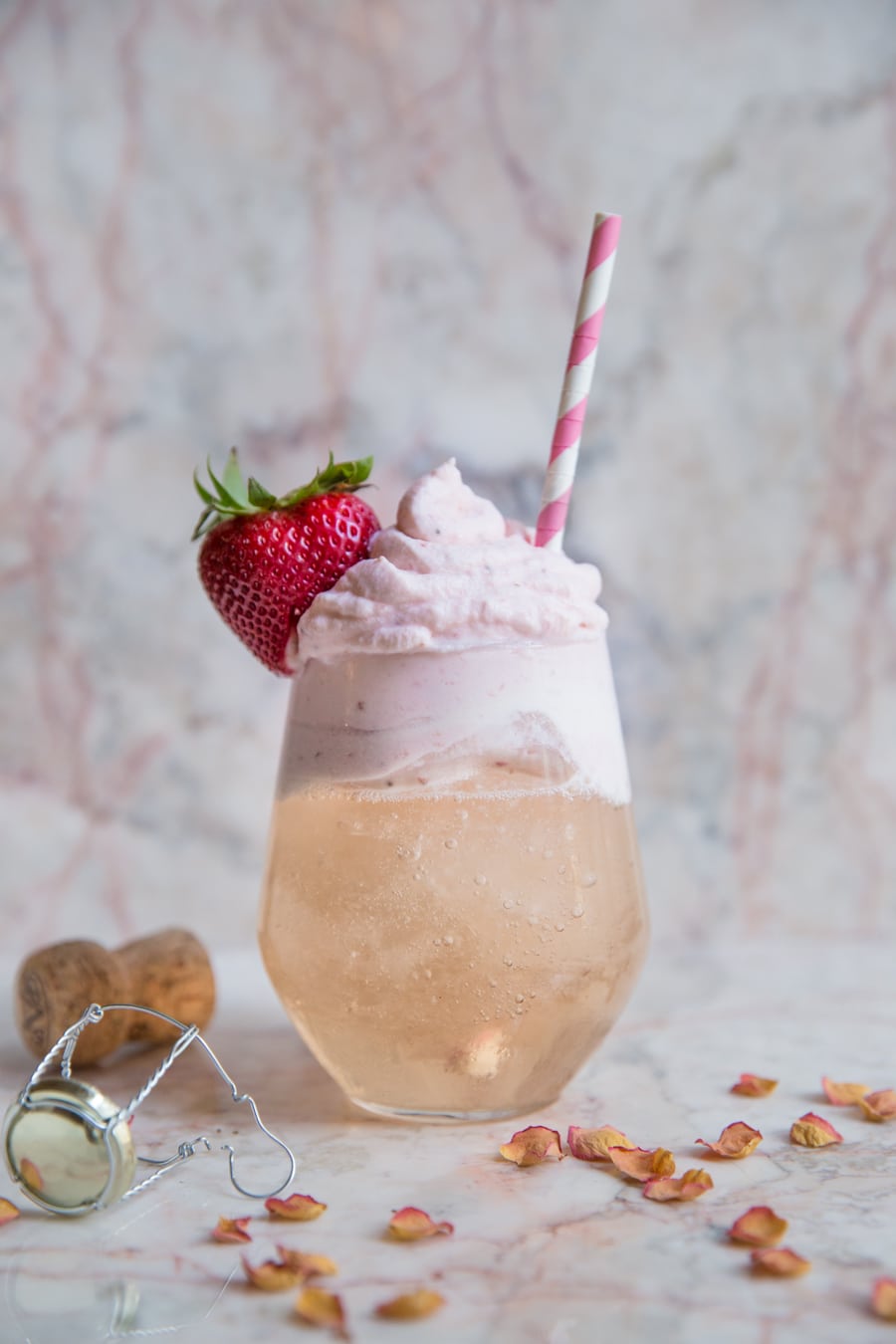 Whipped Strawberry Frosé
YIELD: 4 servings
1 750ml bottle Rosé
2 cups heavy cream
2/3 cups powdered sugar
2/3 cups strawberry puree (see note)
1 tsp fresh squeezed lemon juice
fresh strawberries, for serving
Method:
Pour Rosé into a 9×13 pan and freeze until almost solid (it won't completely solidify due to the alcohol), at least 6 hours.
In a bowl, whip the cream until stiff peaks form. Gently fold in the the powdered sugar, strawberry puree and lemon juice.
Divide the slushy Rosé between four glasses. Top with strawberry whipped cream and fresh strawberries.
NOTE: to make the strawberry puree, blend about 14oz. fresh strawberries in a food processor blender.
VARIATION: You can also make traditional Frosé by blending chilled Rosé with 2 cups frozen strawberries, 1/2 cup simple syrup and 1/4 cup fresh squeezed lemon juice until slushy. Serve immediately.
ADVANCE PREPARATION: you can prepare the strawberry whipped cream a day or two in advance and store in an airtight container. Freeze the Rosé the night before serving.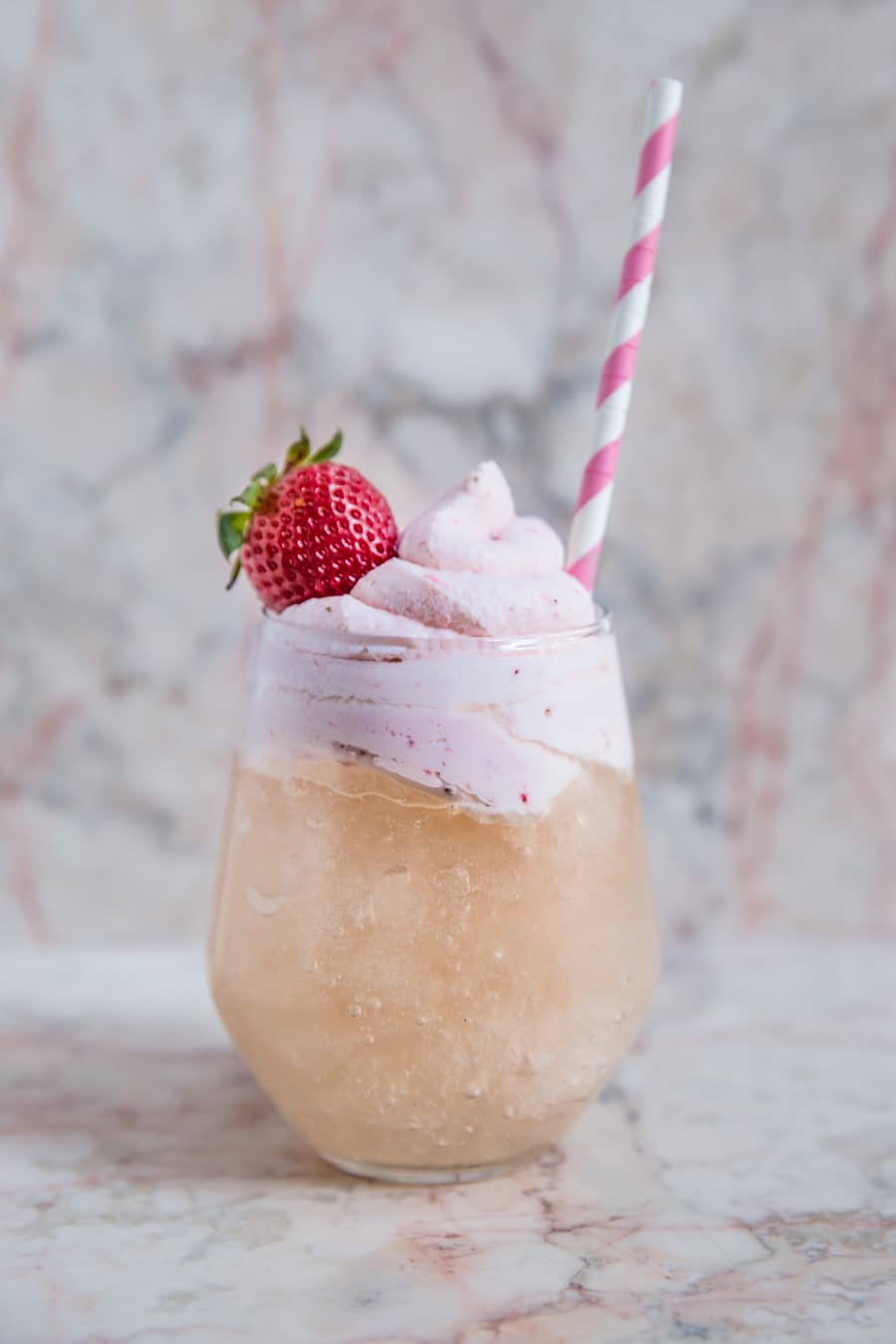 Related Recipes:
passion fruit colada
sangria
amaretto affogato