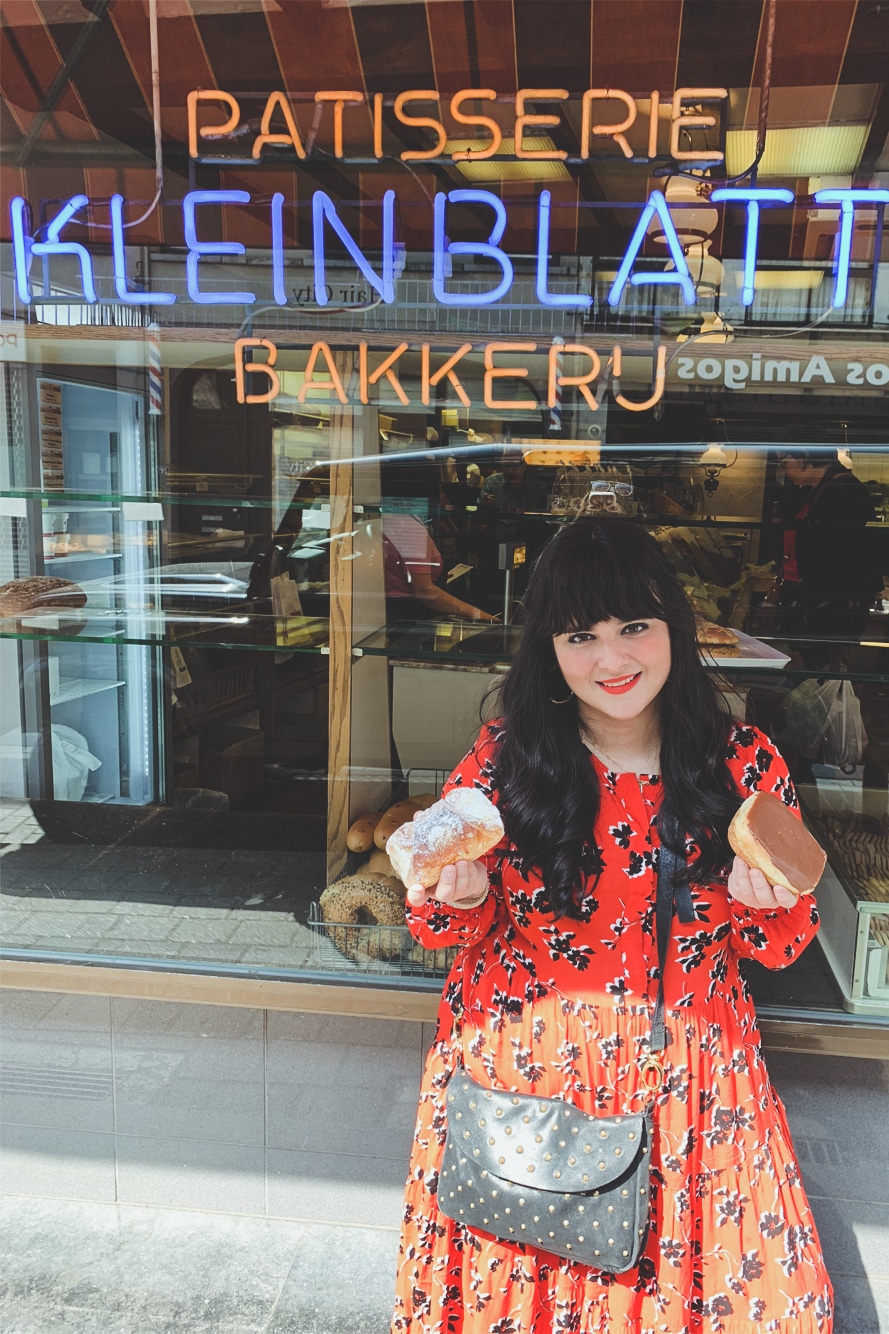 Kleinblatt bakery
I can't choose between the cheese danish and the brioche avec creme!
I was so honored when the Bikur Cholim committee of Antwerp, Belgium brought me down for their annual fundraising event. It was one of my largest ever, with close to 800 women in attendance! I found the people in Antwerp to be extremely kind and gracious. They couldn't do enough for me!
The city of Antwerp has 15,000 Jews. Many work in the diamond and jewelry trade. Home life is very important in Antwerp and many people leave work and return home for lunch. The Jewish "ghetto" is small, with most areas in walking distance of each other.
How Antwerp got it's name: there's a Flemish folklore of a giant named Antigoon who guarded a bridge on the river Scheldt, he exacted a toll from those crossing the river. For those who refused, he severed one of their hands and threw it into the river. He was slain by a young Roman soldier, who cut off the giant's own hand and for that reason, you'll see many hand shaped cookies, chocolates and other gifts throughout the city!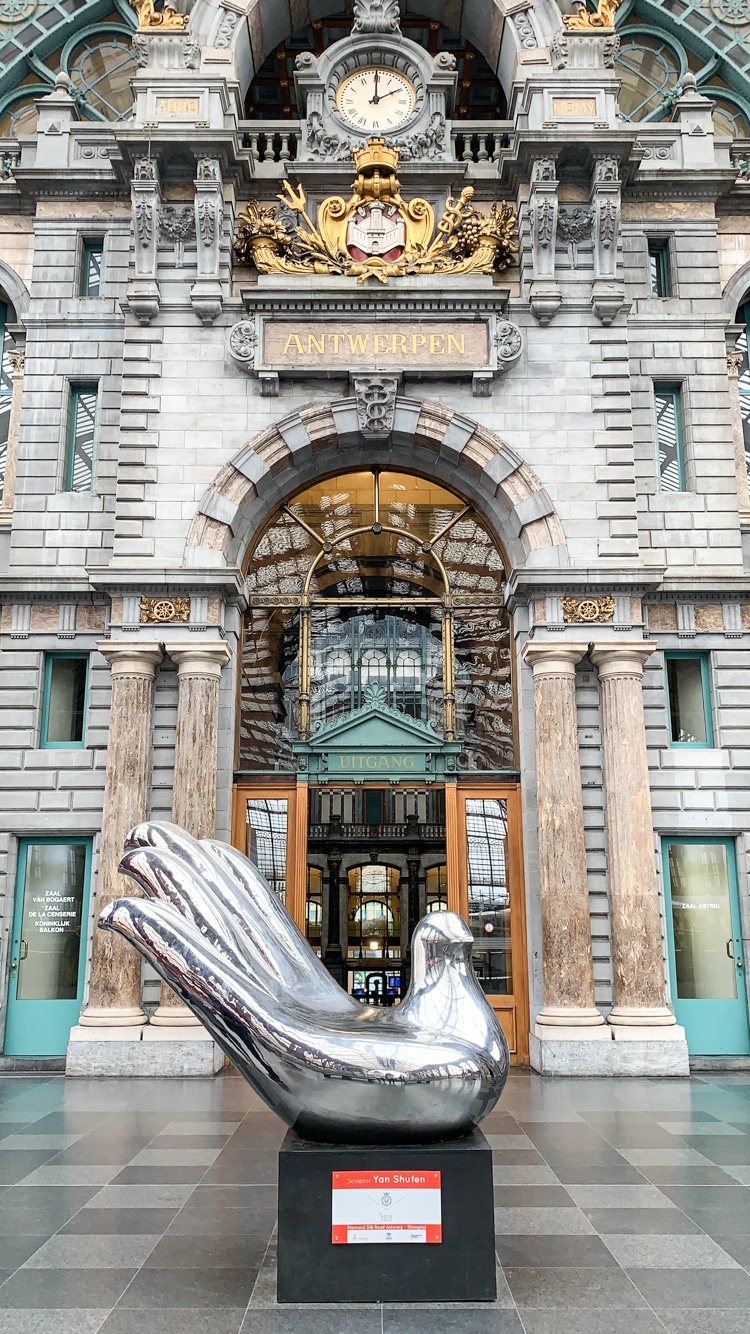 Central Train Station with a sculpture of a hand (see story above)
TRAVEL: the flight from New York to Brussels was 7 hours long. And the ride from the aiport to Antwerp was about 30 minutes. Once in Antwerp, it's easy to get around by foot, and taxi's need to be ordered. Uber works in Brussels but not in Antwerp. Many people use bikes as their main mode of transportation.
LANGUAGE: People are multi-lingual and most speak English, Yiddish, Flemish, French and other languages.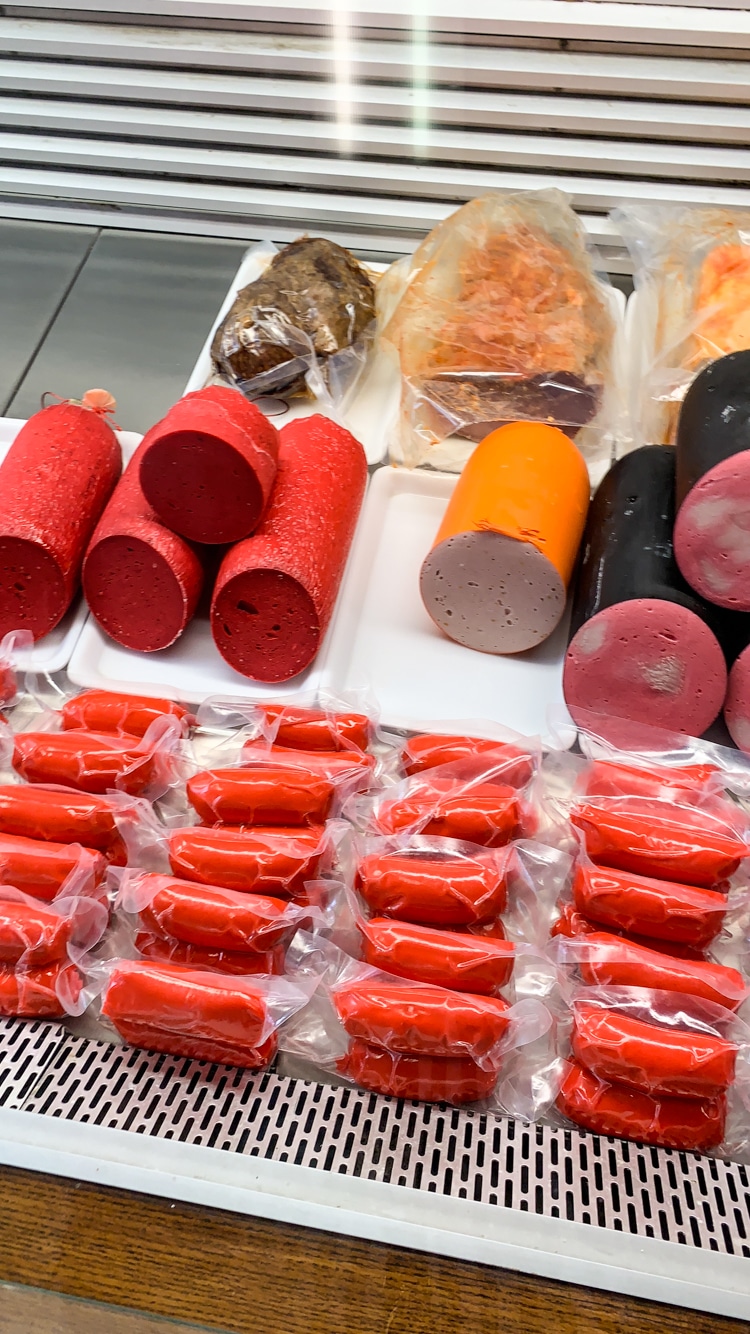 The kosher butcher shop
(kosher slaughter is forbidden in Antwerp, so meat and poultry needs to be imported)
KOSHER FOOD:
Make sure to buy some fresh produce locally, the fruit is amazing! Just don't take it yourself, the shopkeeper does that for you!
Look out for Thisje chocolate sprinkles and pearl sugar in the local supermarket which is used to make traditional Belgian waffles, bring some back with you!
Most restaurants are closed between 3-6 so plan accordingly.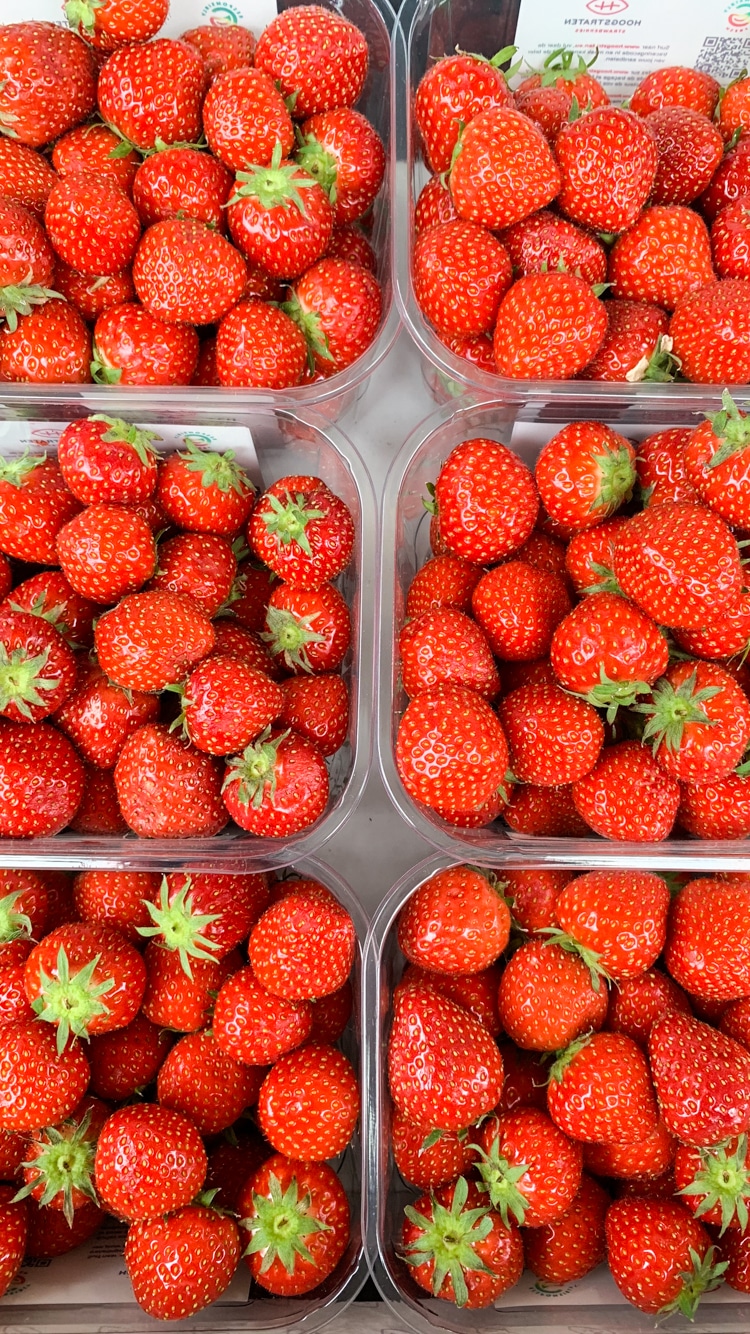 local strawberries, so sweet!
Kleinblatt Provinciestraat 206 – for everything – but especially the cheese danish, yaggedahs (blueberry pastry) and brioche avec creme. Also check out the house-made farfel.
Gottesfeld Mercatorstraat 20 – for the strawberry milk tarts and house made spelt pasta.
Fogel Butcher Lange Kievitstraat 47 – check out the pink hot dogs and other charcuterie! They're dyed with beets to make it more kid-friendly.
Hoffy's Lange Kievitstraat 52- famous traditional heimish takeout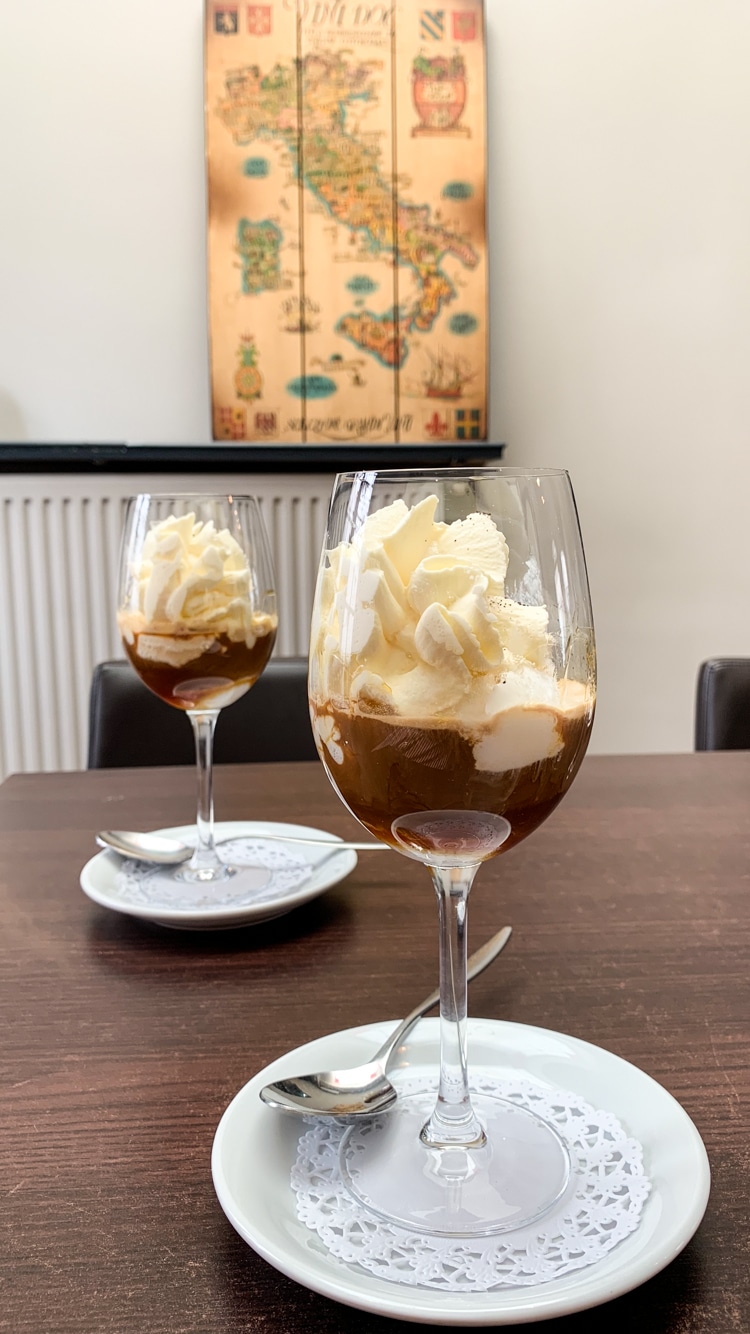 affogato at Confetti
Momentum Sterstraat 25a – Belgian chocolate store
Confetti Lange Herentalsestraat 12- dairy restaurant. Order the affogato!
Eighteen Appelmansstraat 21 – meat restaurant. Order the foie gras!
Artichoke Lange Herentalsestraat 2 – Georgian meat restaurant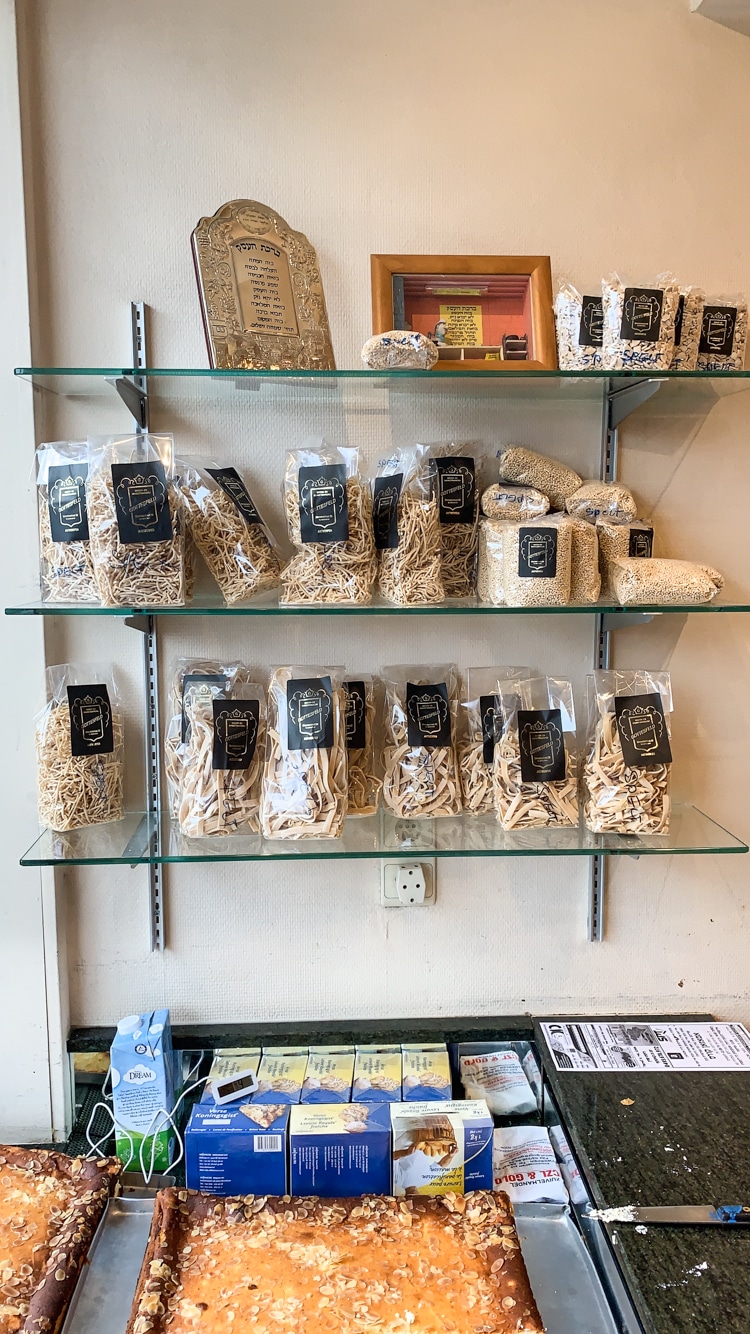 homemade spelt pasta at Gottesfeld
HOTELS: There are many options around. I stayed in the Leopold hotel which was very central and around the corner from the Diamond District and many restaurants.
CURRENCY: Euros. At the time of this posting, $1 U.S. is equal to $1.11 Euro.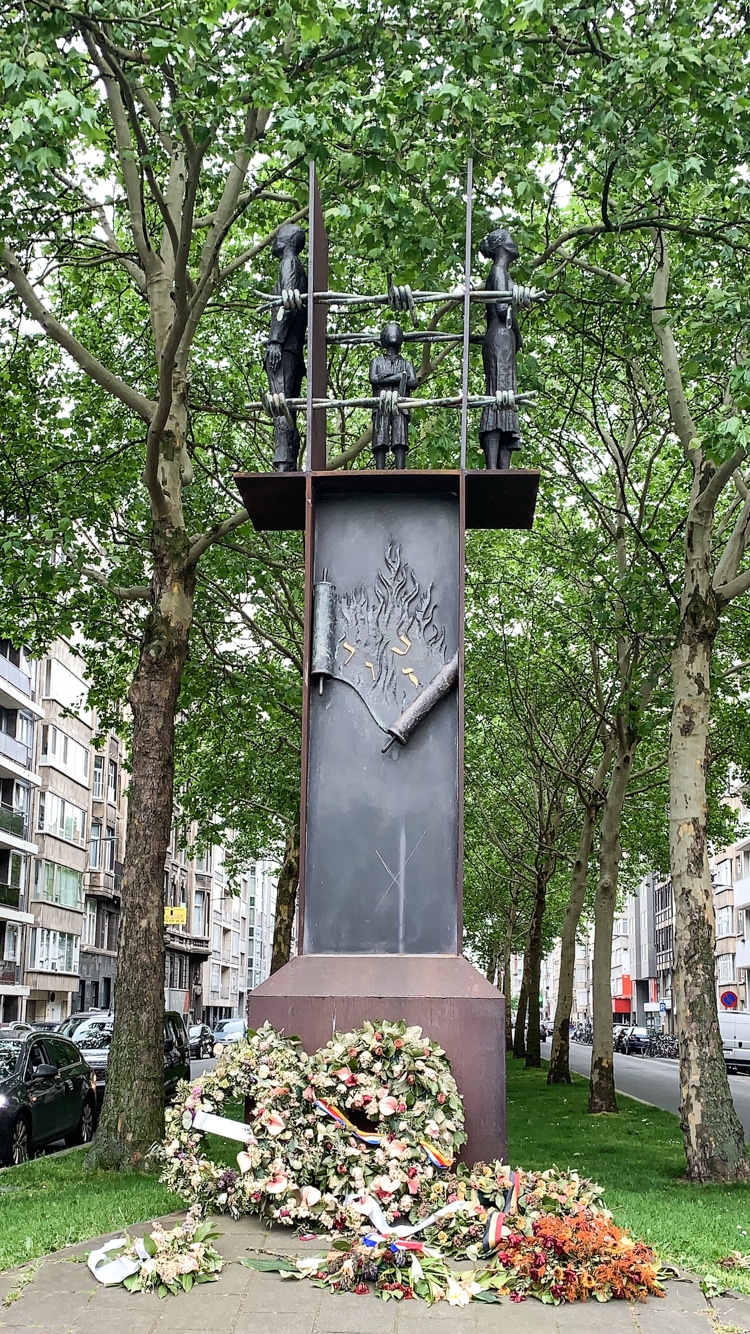 holocaust memorial
SIGHTSEEING:
"The Cholent Park" – nice park near the Jewish "ghetto" where everyone takes a walk on Shabbos after their cholent!
Central Train Station is absolutely beautiful and was ranked one of the most beautiful in the world.
The Port of Antwerp – check out "The View" ferris wheel.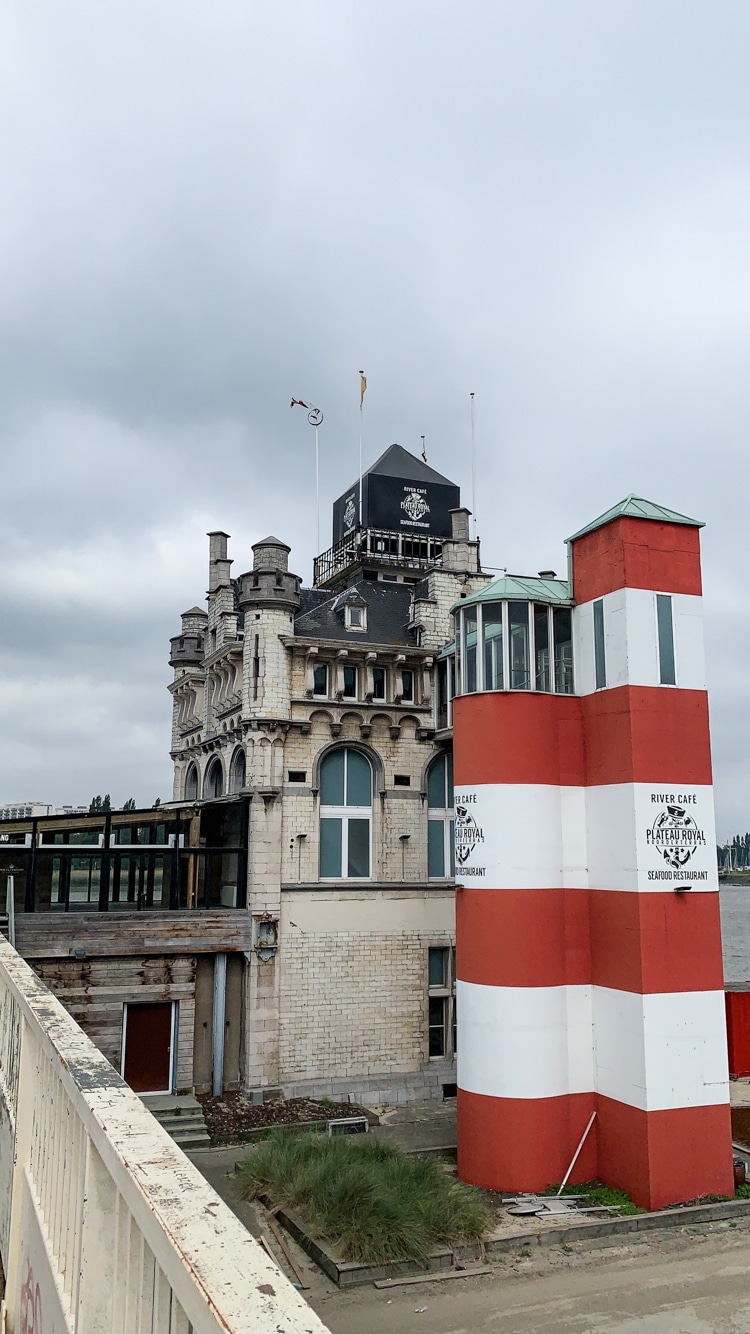 Port of Antwerp
SHOPPING: 
Kookhuis, Terninckstraat 1 – the most amazing kitchen store I've ever seen!
Meir shopping district – great stores! Inno is the local department store and they had beautiful housewares.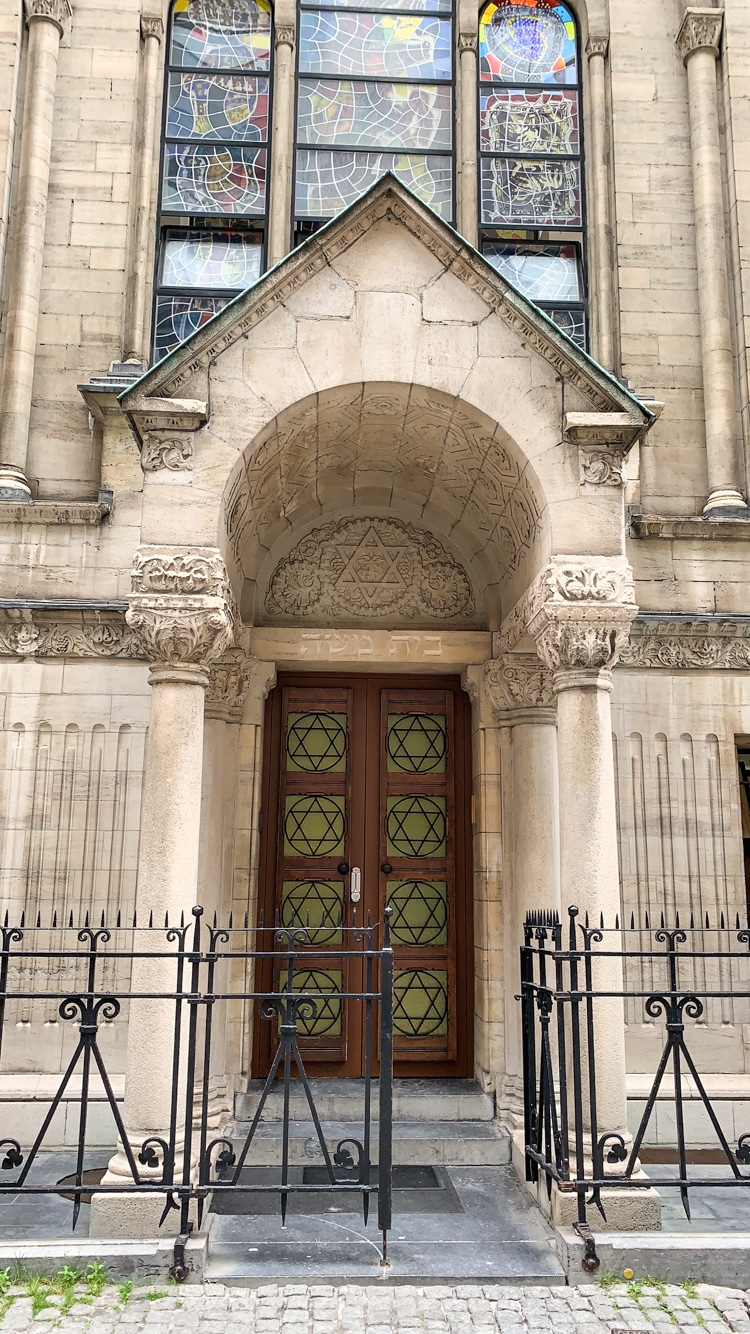 local synagogue