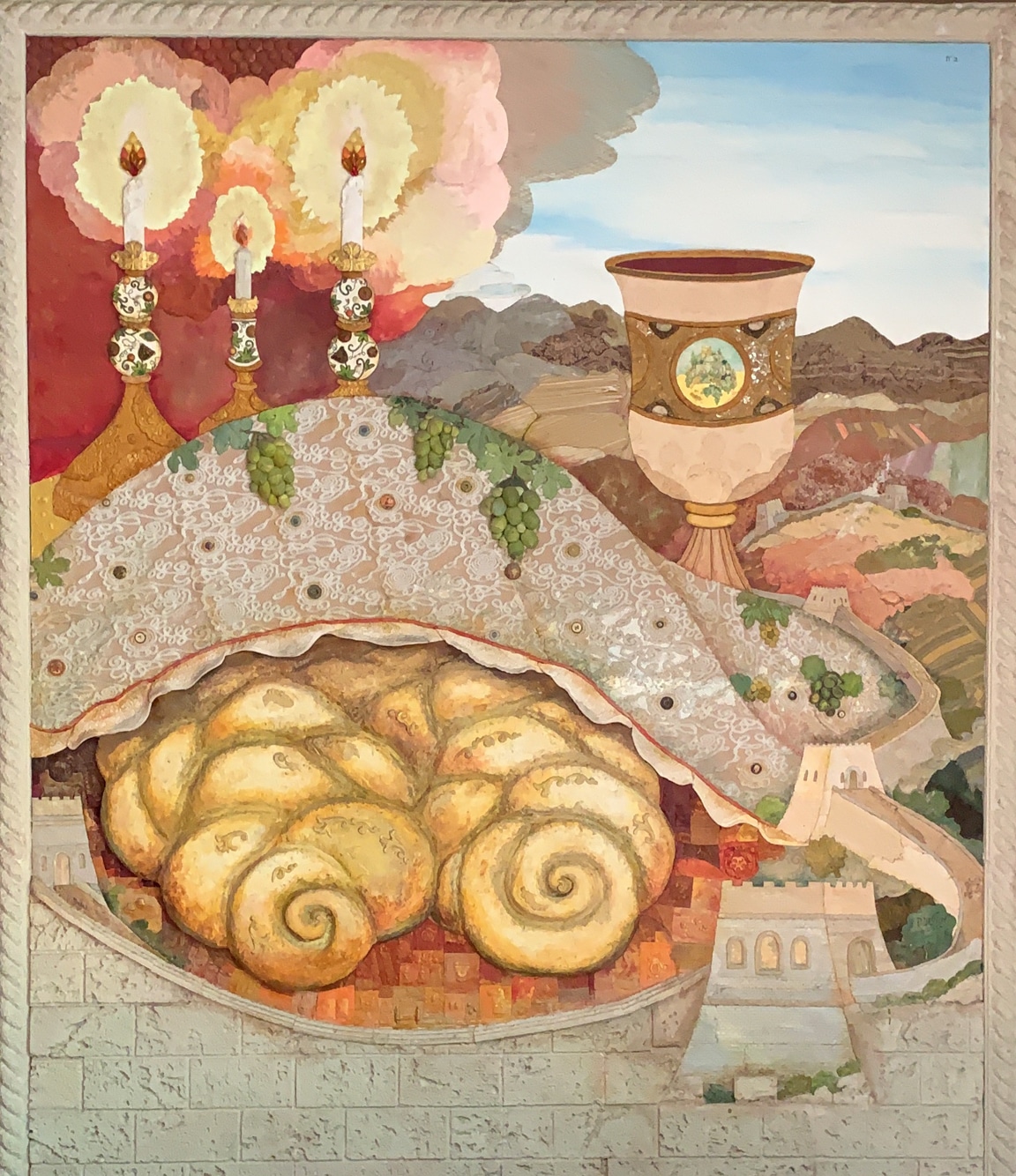 "Challah on The Great Wall"
by Muchnik Arts at Chabad Beijing
If you asked for my travel bucket list, you wouldn't find China on the list. It was never really a place I wanted to go. But when Kosher Lucky Tours invited me to join their Passover program in Beijing to teach some cooking classes there, I gave it some serious thought. I knew that I probably would never have the opportunity again, so even though I was a little worried about taking my family across the world, I decided to go for it, and I'm so glad I did! It truly was the experience of a lifetime, especially for my children, who will never forget it!
TRAVEL: the flight to Beijing is roughly 14 hours. I took my kids to Amazing Savings before the trip so they could pick lots of games and stuff to do on the plane. Pack lots of snacks! Because I have children with severe allergies to peanuts, I asked the flight attendant to make an announcement on the plane that people should refrain from eating peanut snacks, which she graciously did. I also packed plenty of medications including an epipen, benadryl and motrin. TSA allowed me to bring it on the plane, even though it was more than their allowance but from what I understand, it depends on the agent.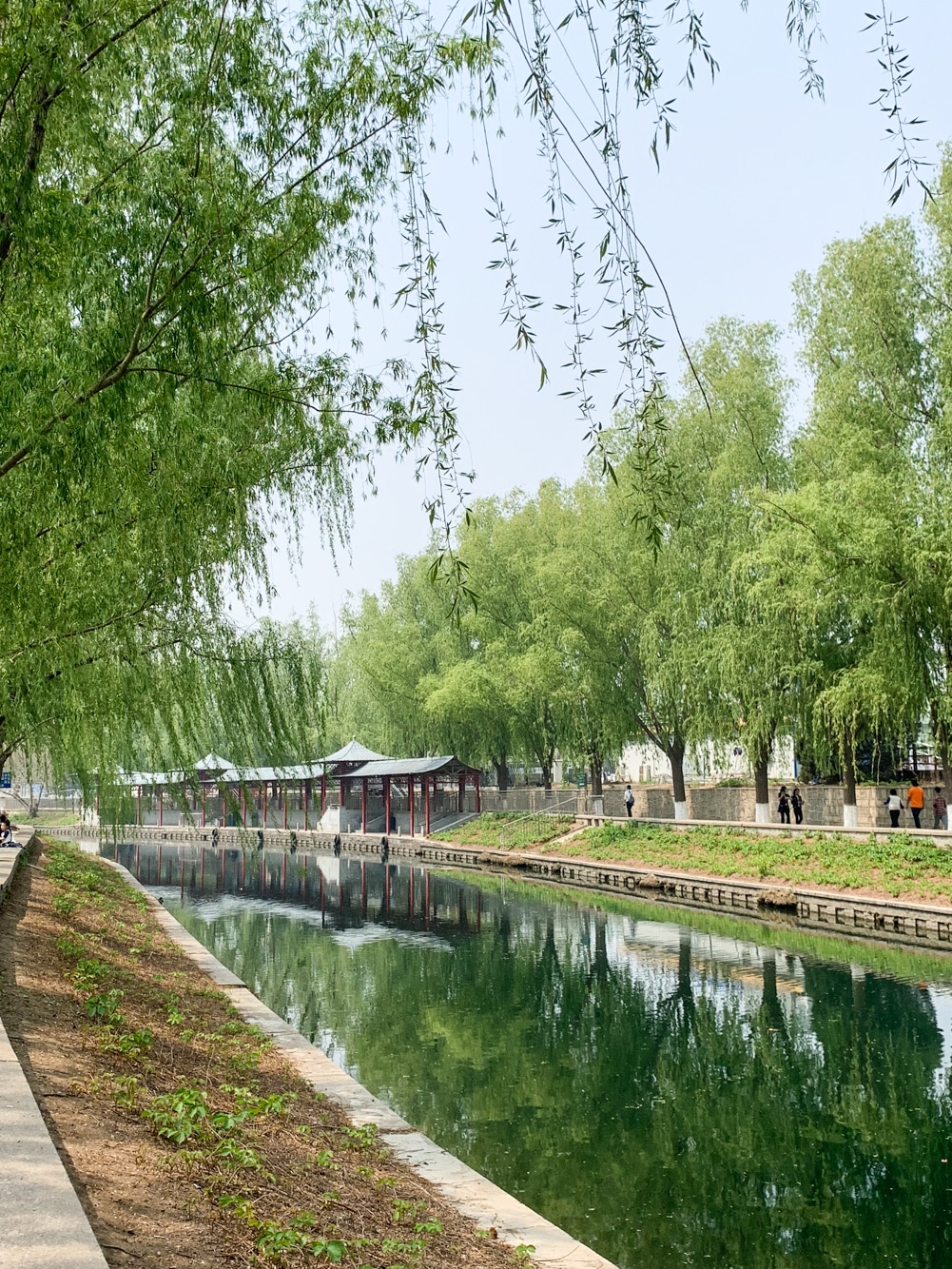 Beijing Zoo
WEATHER: In April, when I went, the weather was fairly warm, in the high 60's and 70's. Bring a rain jacket in case of rain. The main issue in China is that it is heavily polluted. When we were landing, I could see an actual thick cloud of pollution hovering over the city. Many people wear masks for safety. There is lots of dust on all the surfaces outside. Keeping track of the pollution is important because on heavily polluted days, you might not want to go outside. You can download an app that tracks the air quality (such as The China Air Quality Index app), and purchase a mask just in case.
SAFETY: China is a communist country. There are lots of police officers around as well as soldiers at main tourist attractions. Just make sure to follow the rules and don't talk about Chinese politics out loud. Chinese people are very into following the rules and they are not very flexible. Many people don't adhere to street lights in many areas and cars will not stop from you. You need to walk swiftly across the street confidently and the cars will stop when they see you crossing, but if you wait for them to stop, they won't.
LANGUAGE: Most people do not speak English, and hand motions are very confusing for them. Be prepared for a 5 minute conversation to turn into a 45 minute one! And you best bet is to use the Google translate app to have a conversation.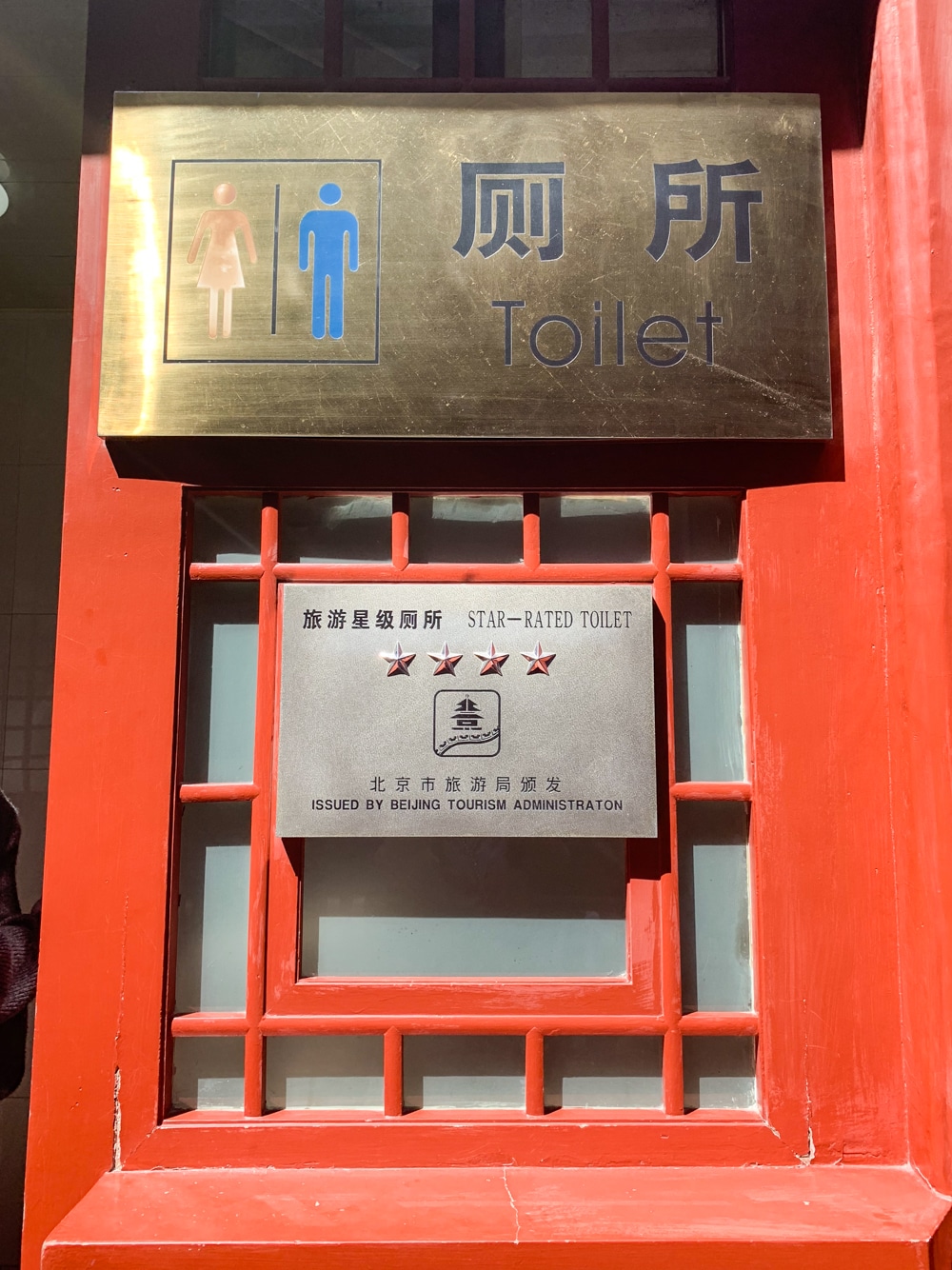 5-star rated toilet
issued by Beijing Tourism Administration
TOILETS: Most of the bathrooms in China have squatting toilets which are essentially a bathroom stall with a toilet bowl at floor level. Some bathrooms have one or two Western toilets alongside the squatting toilets, but be sure to bring tissues with you because most bathrooms do not have them!
KOSHER FOOD: Of course you can rely on Chabad Beijing for Shabbos meals and Dini's Kosher Restaurant offers takeout and delivery. It also houses a grocery store with kosher meat and poultry as well as dairy products, breads and other grocery items. Read more about kosher in Beijing here.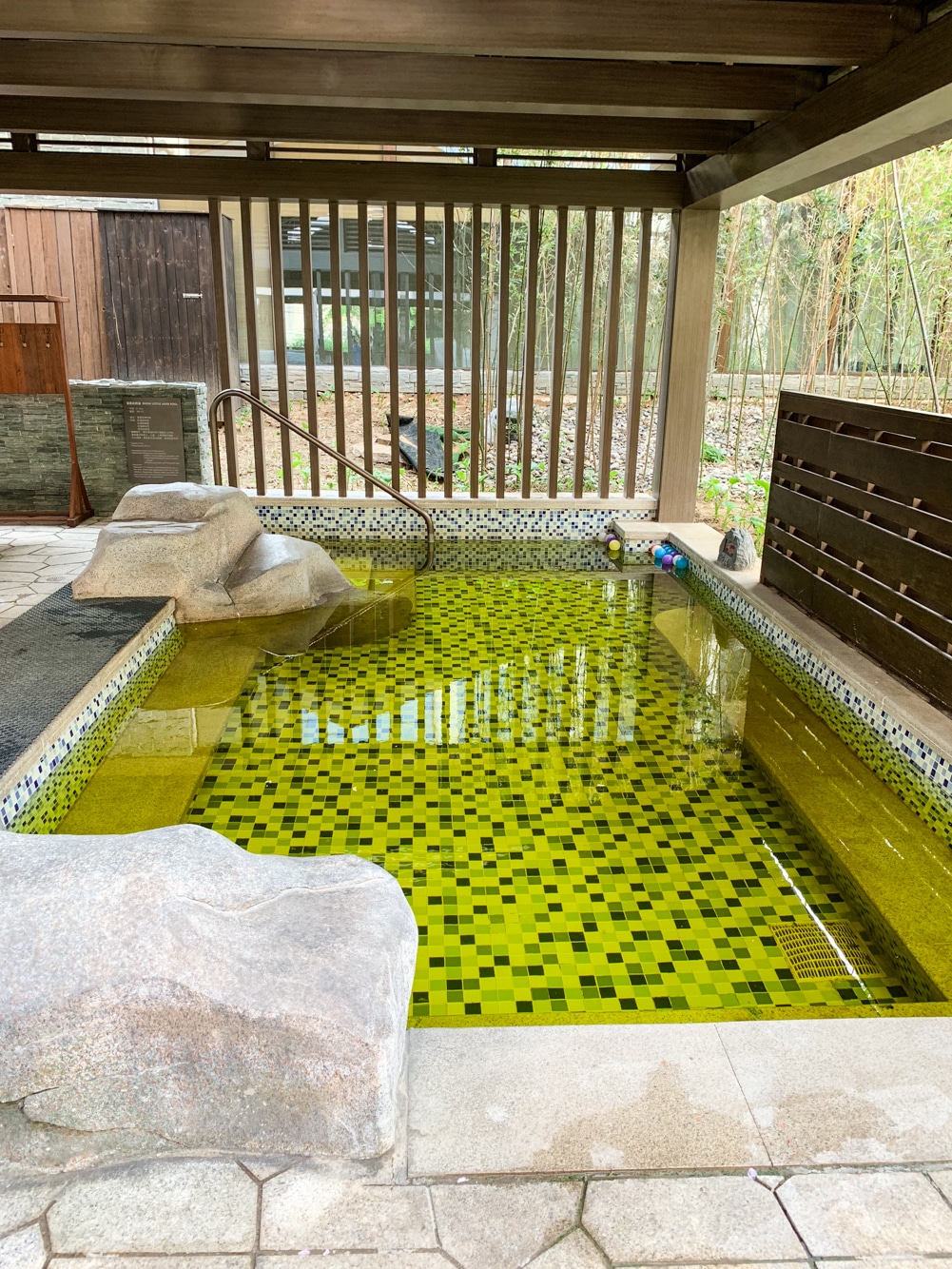 Snow Lotus Herb Pool at Marriot Changping in Beijing.
HOTELS: Because I was at a Passover program, we stayed an hour out of the city in the Changping district. The newly built Marriot hotel is absolutely stunning! It's next door to an amusement park and mall and it includes amazing natural hot springs with different medicinal properties. Other amenities include a super fun kids play room, karaoke room, spa, olympic size pool + other indoor pool areas at an extra charge. I would not recommend staying at this hotel if you want to tour the city because it is far and there is often a lot of traffic.
TRANSPORTATION: DiDi is the Uber of China. Download the app to use the service. Make sure you have addresses written clearly for the drivers because they don't speak english. Taxis are plentiful as well. Make sure they use the meter. You can also use the subway which is a good idea during peak hours because traffic is crazy.
CURRENCY: Chinese currency is called yuan or RMB. As of the date of this posting, one U.S. dollar = $6.91 yuan.
COMMON COURTESY: Tips are not expected in China, in fact it is sometimes considered rude to tip. Always greet people nicely before asking a question.
Up until 2013, China had a one-child policy, and if someone wanted to have more children, they would have to pay heavy fines. When Chinese people see large families, they assume the people are wealthy, akin to celebrities, and they might stare or even take pictures (with or without asking). This happened to us repeatedly until my son decided he was going to start charging people to take pictures with him! From what I hear, they especially gawk at blondes with blue eyes since that is so foreign to them. It's a pretty funny experience!
INTERNET SERVICE: Many websites and all social media platforms are blocked in China. In order to use them, you will need to sign up for a VPN service, or Virtual Private Network that can be used to access region-restricted websites etc. I used ExpressVPN.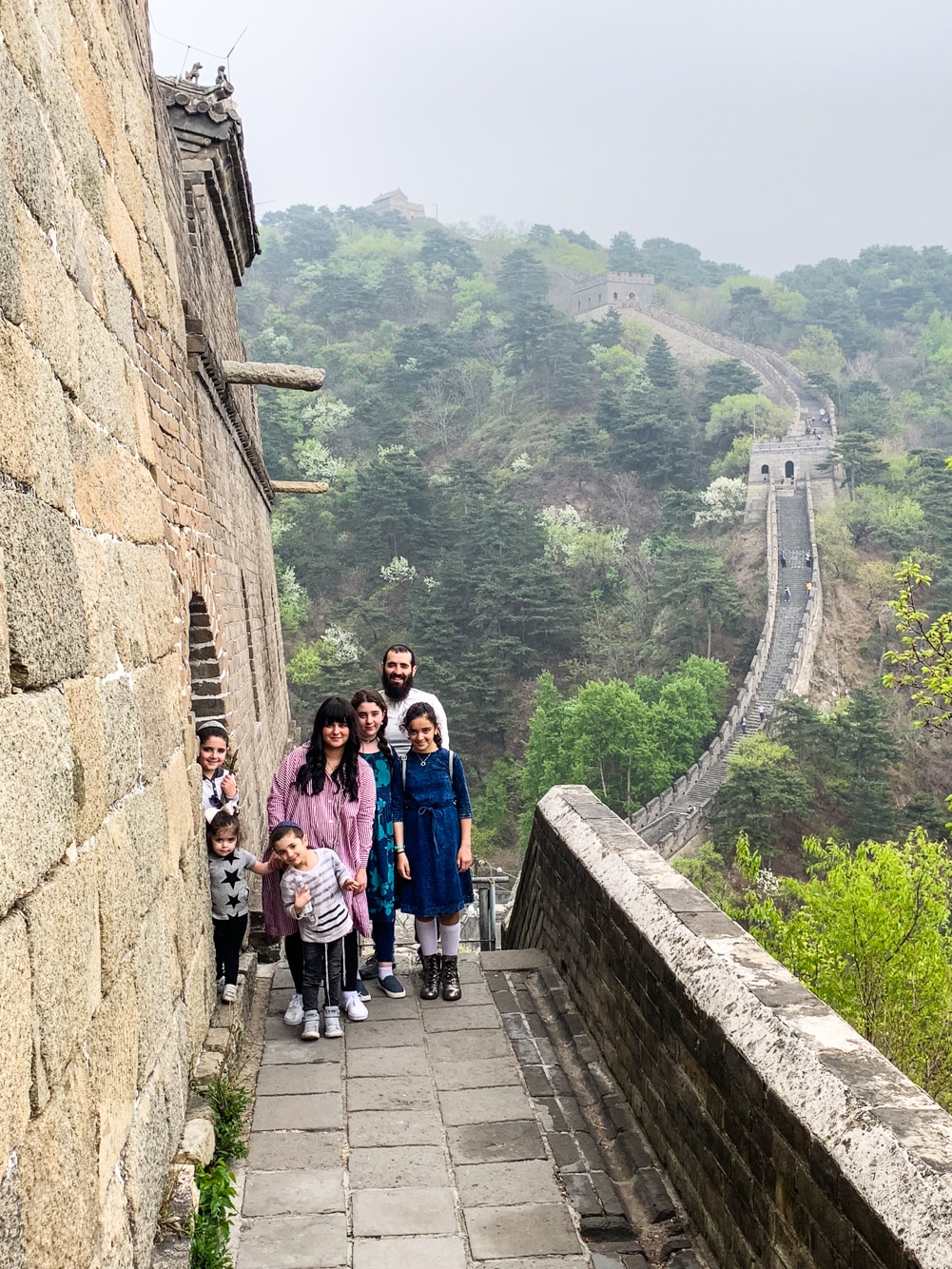 The Great Wall of China
SIGHTSEEING:
TIENANMEN SQUARE & THE FORBIDDEN CITY – a historical place where protests against communism took place and many demonstrators were killed, continue on to the city where the former Imperial Palace was. It had nearly 1000 rooms. Wear comfortable shoes, lots of walking.
HUTONG TOUR – take a rickshaw tour around the back lakes and old neighborhoods of the city. In the summer you can take paddleboats on the water, or go ice skating in the winter.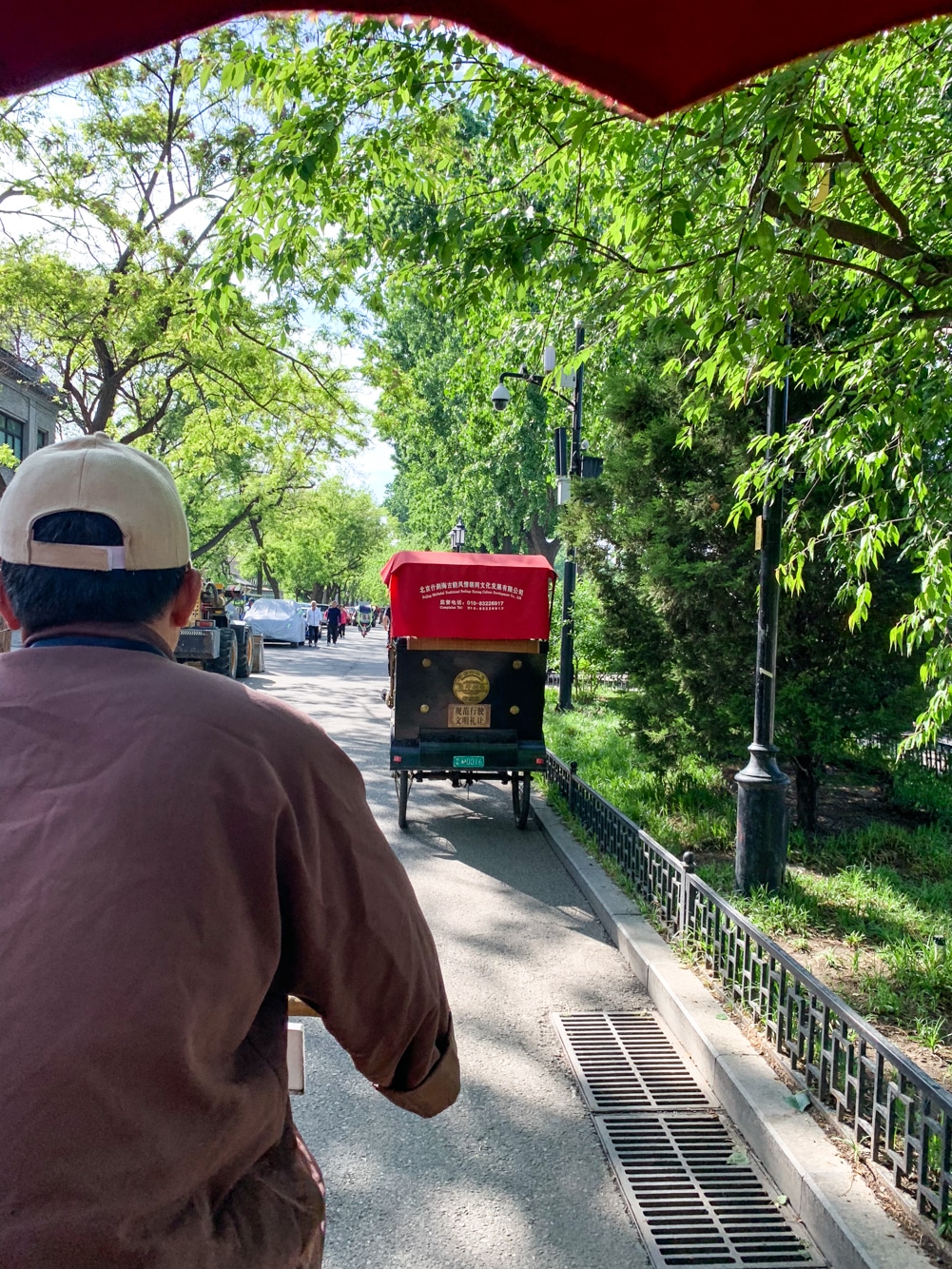 Hutong Tour via Rickshaw
THE GREAT WALL OF CHINA – there are several areas along the great wall that you can visit. Take the chairlift up, and you can walk along the wall as much as you wish (some steep areas are difficultfor kids), then take the toboggan down.
SUMMER PALACE – I didn't make it there but it is a popular tourist attraction.
BEIJING ZOO – the zoo was beautiful but most of the animals were asleep (we wondered if they were sick due to pollution). Lots of walking!
CHAOYANG THEATER – amazing acrobat show. Highly recommended!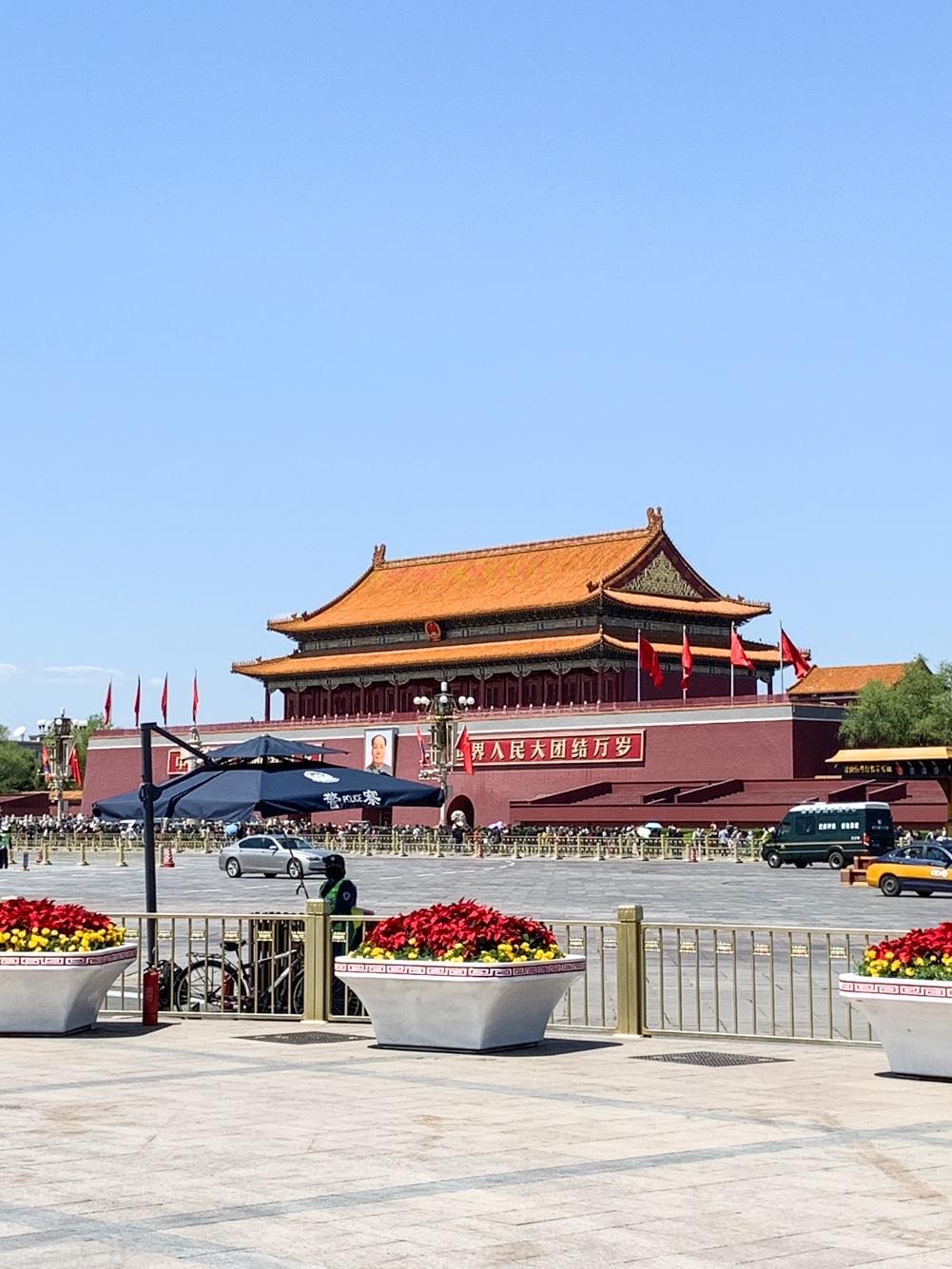 Forbidden City
SHOPPING: 
Beijing is known for it's many markets, where you can off get designer knock-offs for very cheap. It's important to note that selling brand name knockoffs is against the law and is not allowed out in the open, so many of the stores will close a curtain or hide things in garbage bags and tell you to hurry up and shop because "the police are coming". Bargaining is it's own art and a huge part of the shopping experience. They will show you the price on a calculator and then ask you how much you want to pay. The prices are marked up like 80-90% so you are expected to bargain! It's a really fun experience! Usually if you make believe you are leaving the store they will go down in price. Also, you can often find the same things at more than one shop so look around before purchasing.
There are many markets but the Pearl market and the Silk market are the most popular. The silk market has clothing, shoes, handbags and accessories, pearls and glasses. The Pearl market has pearls as well as electronics, toys and cheaper accessories than the silk market.
Cloissone Factory