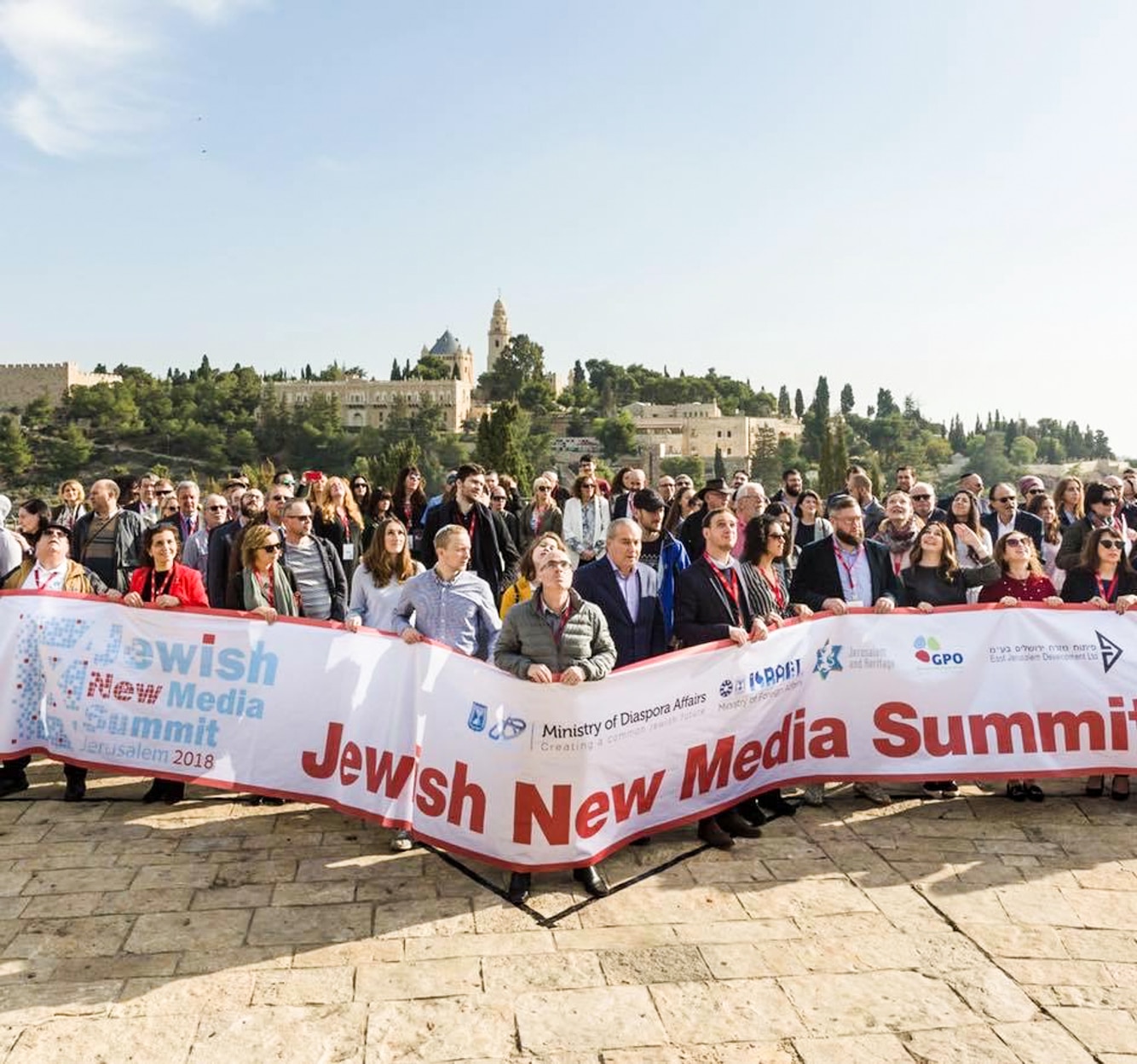 Jewish New Media Summit 2018
(can you find me?)
When Israel's Ministry of Tourism reached out to invite me to join the Jewish New Media Summit along with 150 journalists and bloggers from 30 countries, I had to pinch myself to make sure I wasn't dreaming! The goal of the summit was to address and discuss key topics related to Israel and the Jewish world.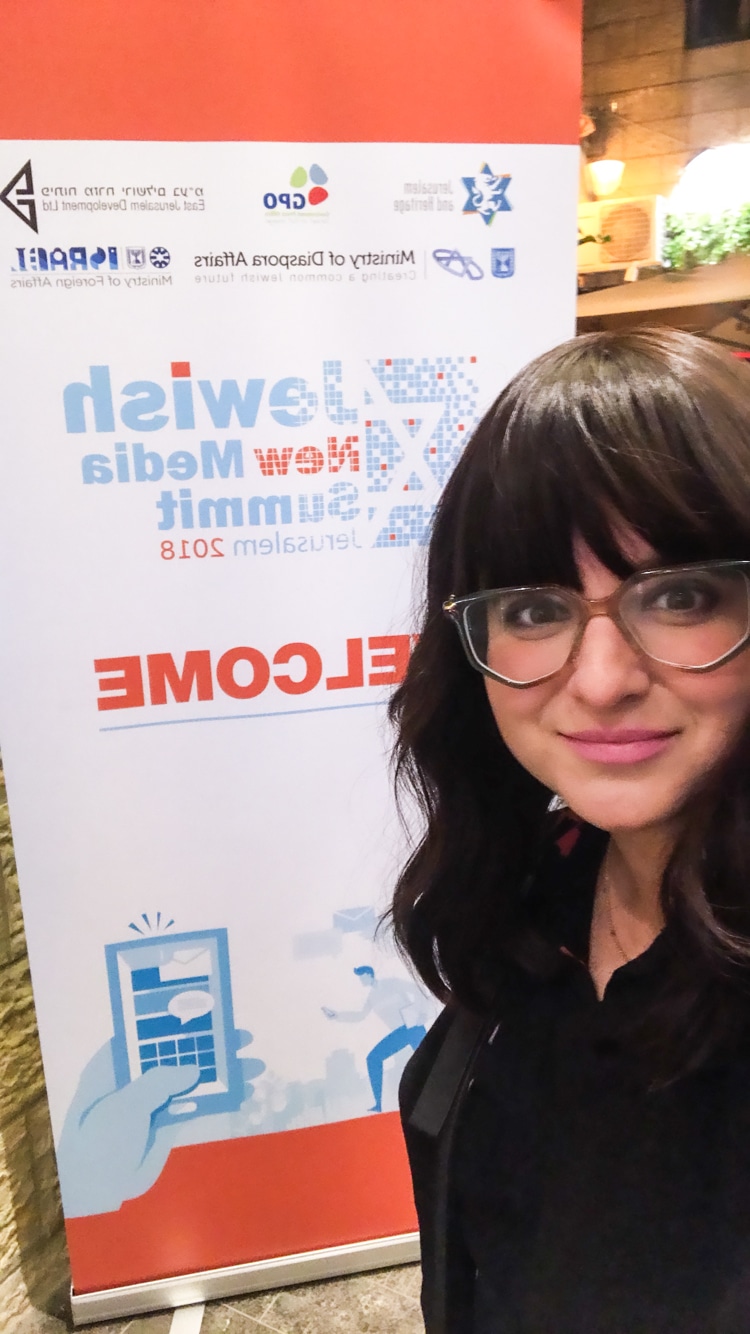 I came to Israel as a food blogger, excited to feed my body
but instead I nourished my soul.
When I arrived at the airport, I met the Jewish social worker who took care of my family in St. Vincent's Hospital 25 years ago, when my brother was fatally shot in a terrorist attack on the Brooklyn Bridge. I called my mother on WhatsApp, and we sat there reminiscing and crying – my mom, in Australia, and the two of us in a crowded New York City airport en route to Israel.
What is it about Israel that makes the world feel so small, where you feel like one big family even before you've even made it on the airplane?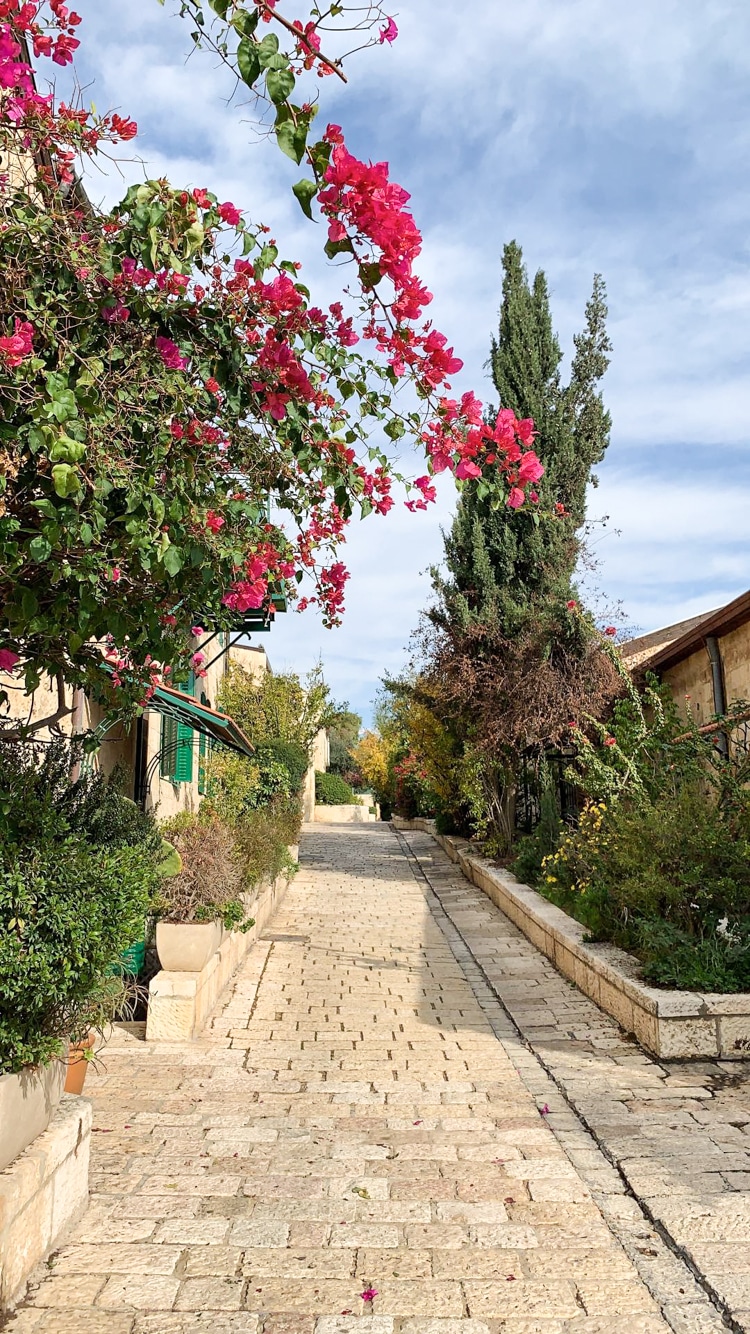 Mishkenot Sha'ananim, where we attended conferences
As we made our way to Tzidkiyahu's Cave for the Gala Opening Event for the Jewish Media summit, we stopped at the Dasmascus Gate in East Jerusalem to ask a soldier for directions. We told him we were a little afraid to be taking this route and he said, "You have nothing to fear, this land belongs to you."
Our homeland is what makes us a family. The shared steps we take in the path of our forefathers. Our history that is so deeply rooted in this beautiful land, our very soul that is never complete until we are upon it.
Oh Israel, how I missed you,  It felt so good to be home.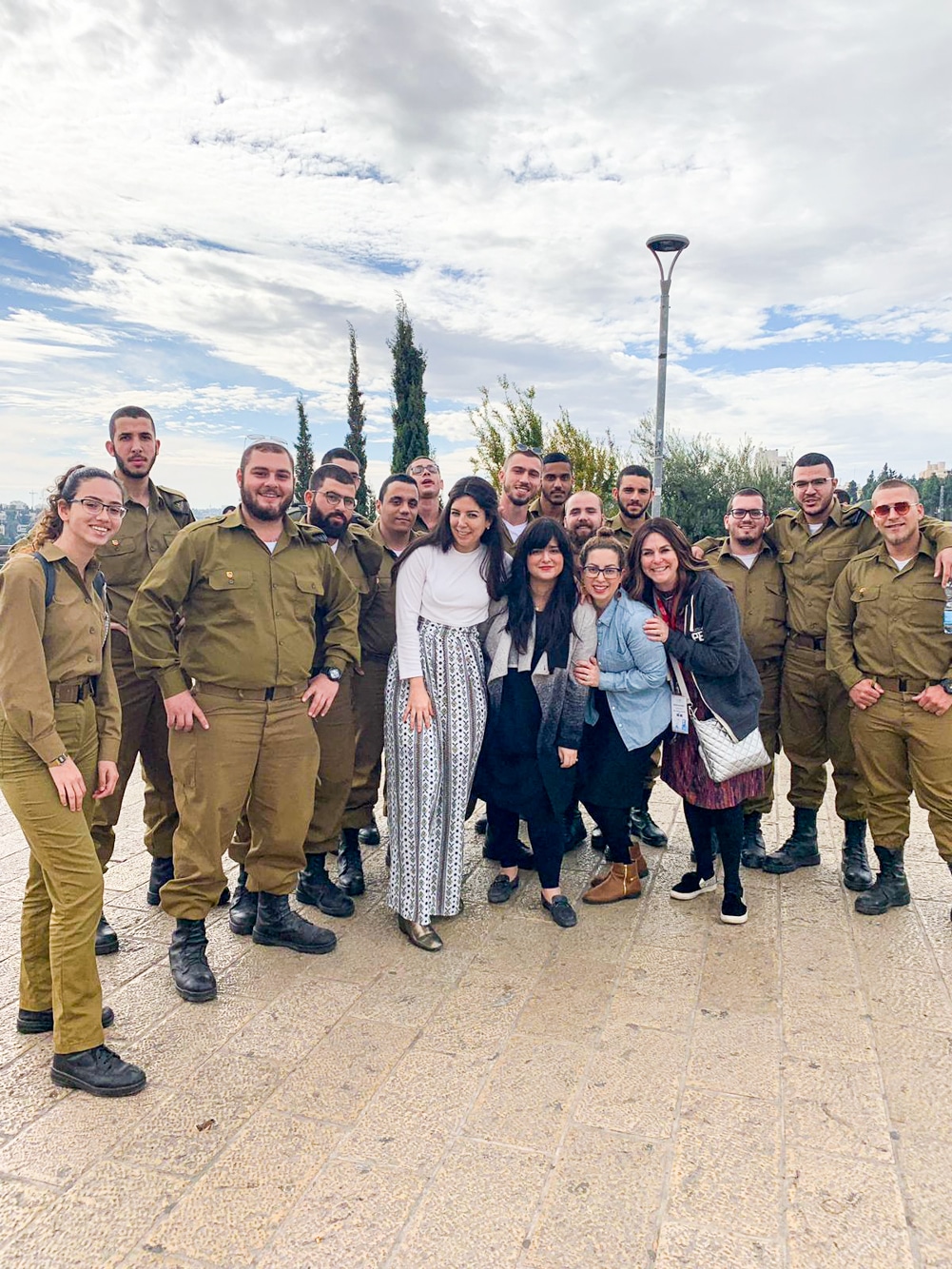 The 3 days that followed the opening ceremony were thoughtful, introspective and inspiring. We started with a discussion panel on different topics facing Israel's diaspora today at the conference center in Misheknot Sha'ananim, and finished the day with a private light show at King David's Tower. I highly recommend it!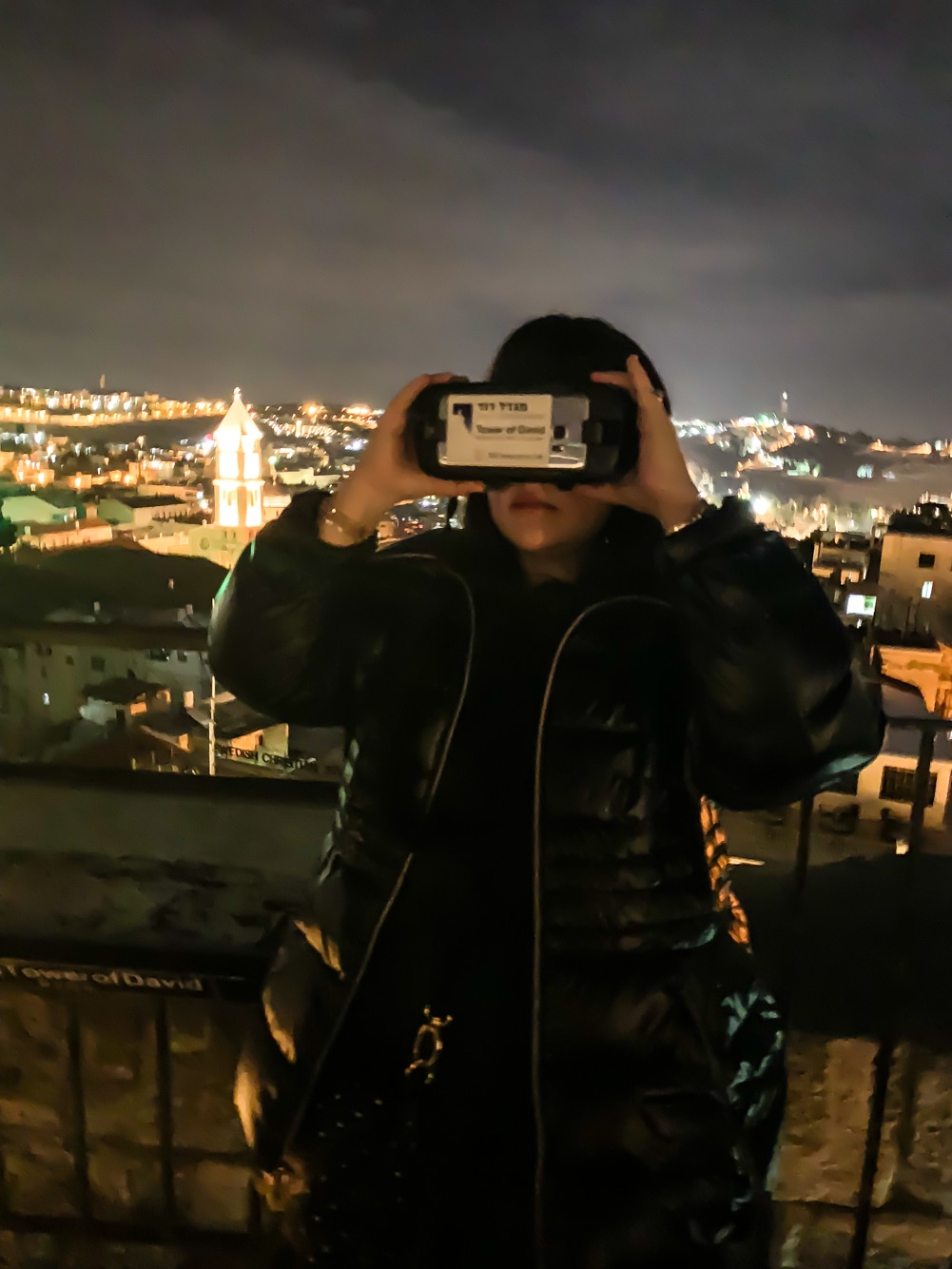 Tower of David Virtual Reality Tour
Standing on the rooftop of the Tower of David Museum, I walked through the city the way my ancestors lived it – via virtual reality. I was struck by the juxtaposition of it all: using modern technology to go back in time, while standing among the very ruins that had been restored all around me.
This theme had been playing itself out for days. The earth that grows some of the best produce in the world – in a desert. The people, like the sabra plant, tough on the outside, but soft on the inside.
I walked past the old city walls – Jewish, Muslim, Christian and Armenian quarters worlds apart from each other, yet living side by side…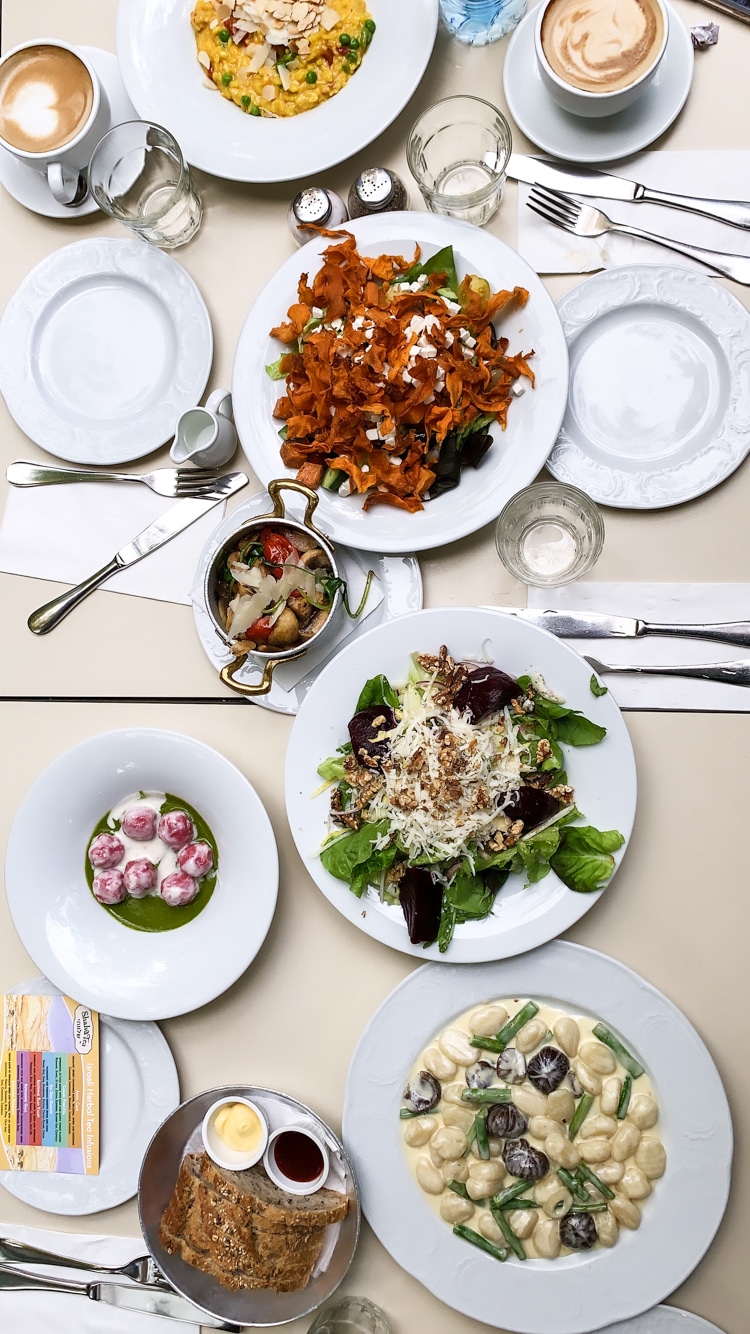 Lunch at Derech Hagefen
Lunch at a local falafel stand – a mix of Jews as diverse as the ingredients in the sandwich itself – a secular Israeli with piercings and tattoos, an old Yemenite Jew in his knitted kippa, young Yeshiva boys who order chips on the side…
Coexistence is a way of life, it's woven into Israel's tapestry. Not just among Arabs and Jews, but between each other.
This, I realized, is what makes Israel so special. A country roughly the size of New Jersey, with layers and complexities that run so deep – it's very existence is nothing short of miraculous.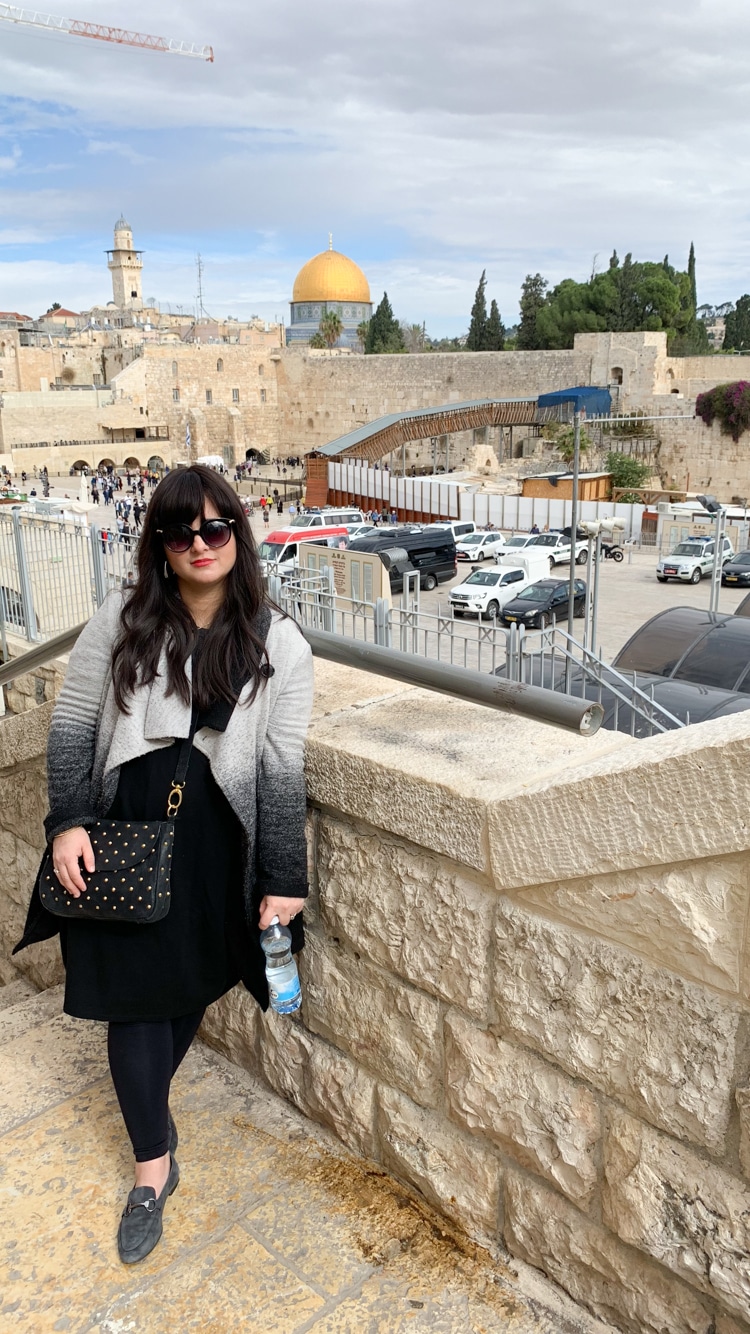 "Just as there are hearts which are made of stone,
so too there are stones which are made of heart" – Rav Kook
Day 2 took me through the Old City of Jerusalem, starting with the Kotel tunnels and continuing on to a tour of the Ramban and the Hurva Synagogues and views from various rooftops around the Old City. We then headed to Machne Yehuda shuk to check out the nightlife! It's amazing to see how much it's changed over the years!
On our final day, we headed to Beit Hanasi, President Reuven Rivlin's residence for a talk and then onto the Knesset where we were honored to be addressed by the Prime Minister himself.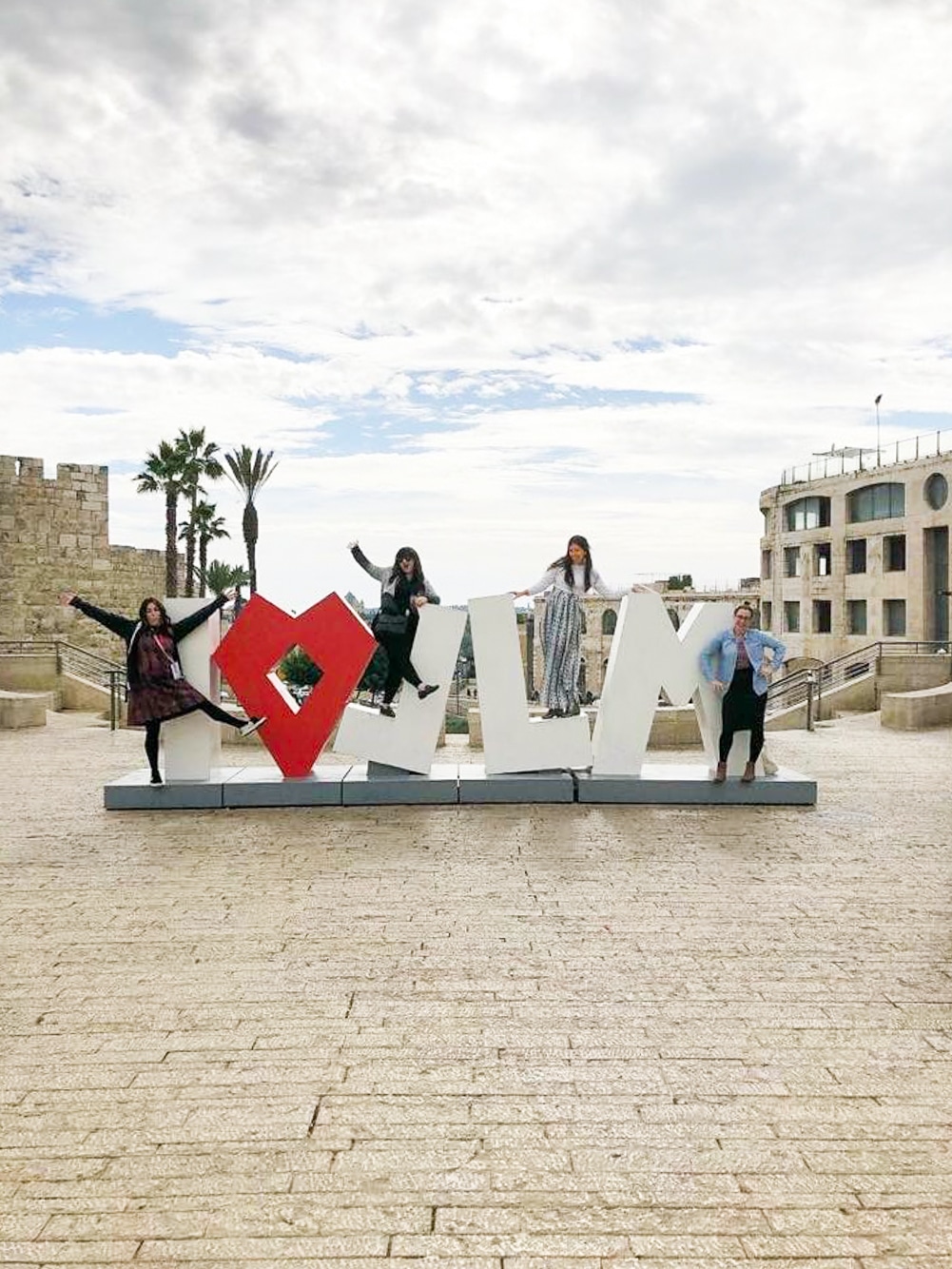 Besides for the opportunity to be a part of the summit, spending it with friends @naominachman, @therealmelindastrauss, @beth_warren and @peaslovencarrots was a truly unforgettable experience. Because Danielle of @peaslovencarrots lives in Israel, she stole us away every chance she got to hit up some great foodie destinations. Here are some favorites!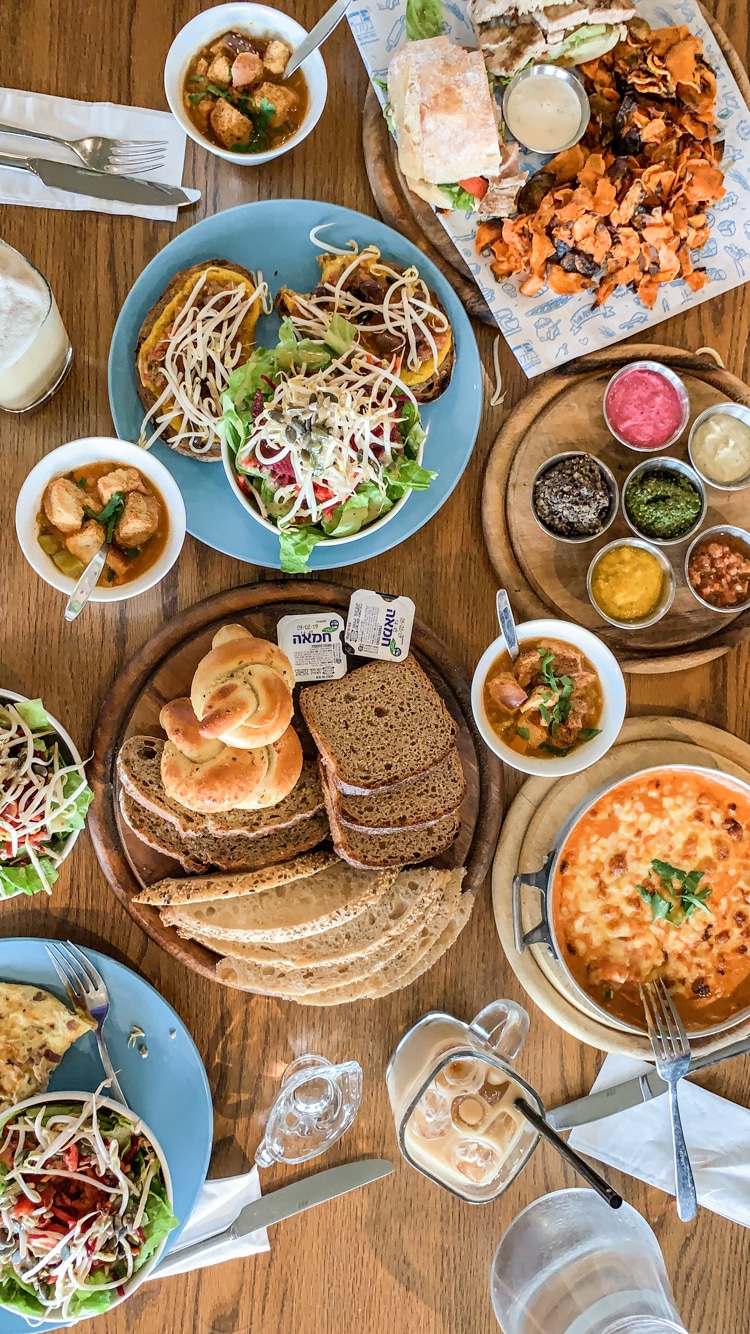 Pat Bamelach
PLACES TO EAT:

Pat BaMelach, Efrat – 3 Boaz St. The bakery in Efrat was absolutely spectacular. Amazing breads, delicious pastries and a menu that makes you want to come back for more! They also offer amazing workshops at their Rosh Tzurim location.
Kadosh Cafe (not cholov yisroel), Queen Shlomziyon St 6 – arguably the best bakery in Israel.
Derech Hagefen, 1 Moshav Beit Zayit – Danielle took us to this hidden gem and besides being beautiful (it's located inside a flower shop in Beit Zayit), the food was fresh, seasonal and delicious.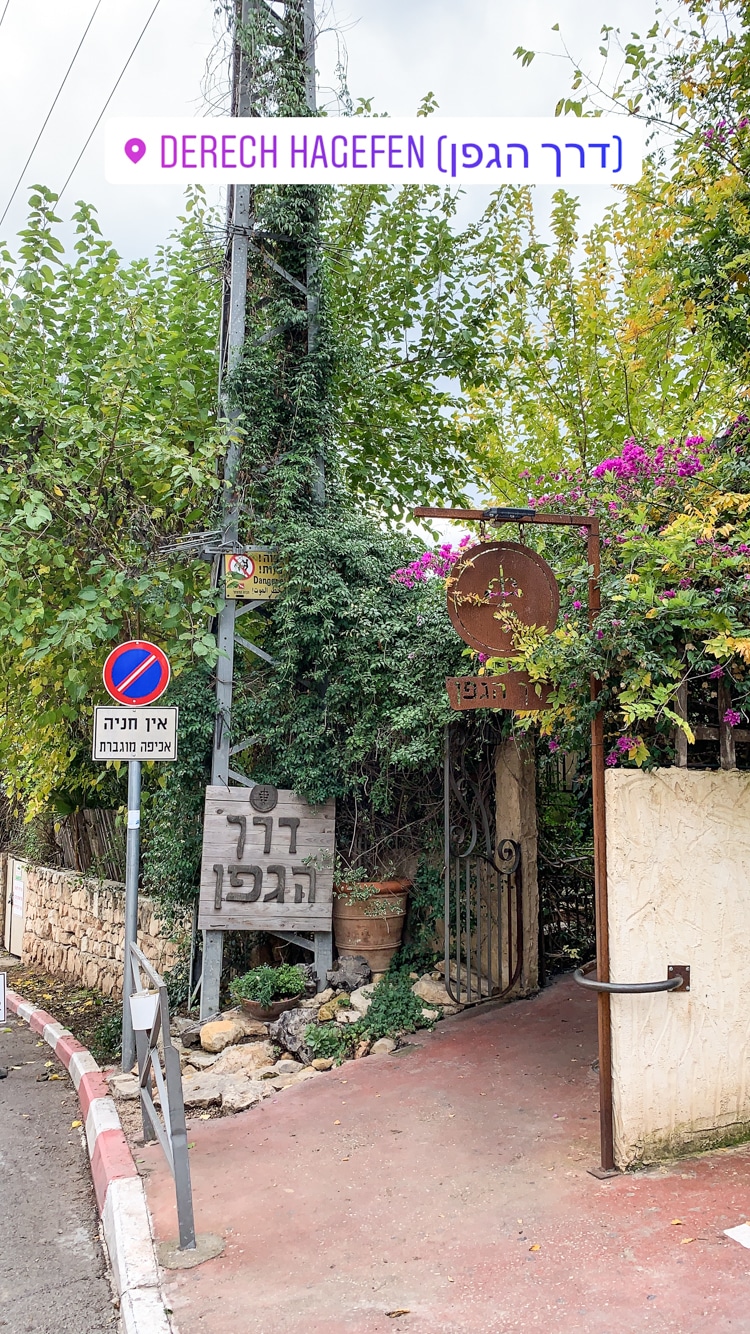 Crave, Ha-Shikma St 1, Machane Yehudah Market – American-style street food in the heart of Machane Yehudah market.
Ishtabach, Ha-Shikma St 1, Machane Yehudah Market – they sell different varieties of the kurdish pastry shamburak, which is a meat stuffed pastry that is crispy and so delicious!
Hatch Beer, HaEgoz St 28, Machane Yehudah Market – absolutely loved the vibe at this gastropub! Get the funions (funnel cake + onion ring hybrid) and the beer flight tasting sampler!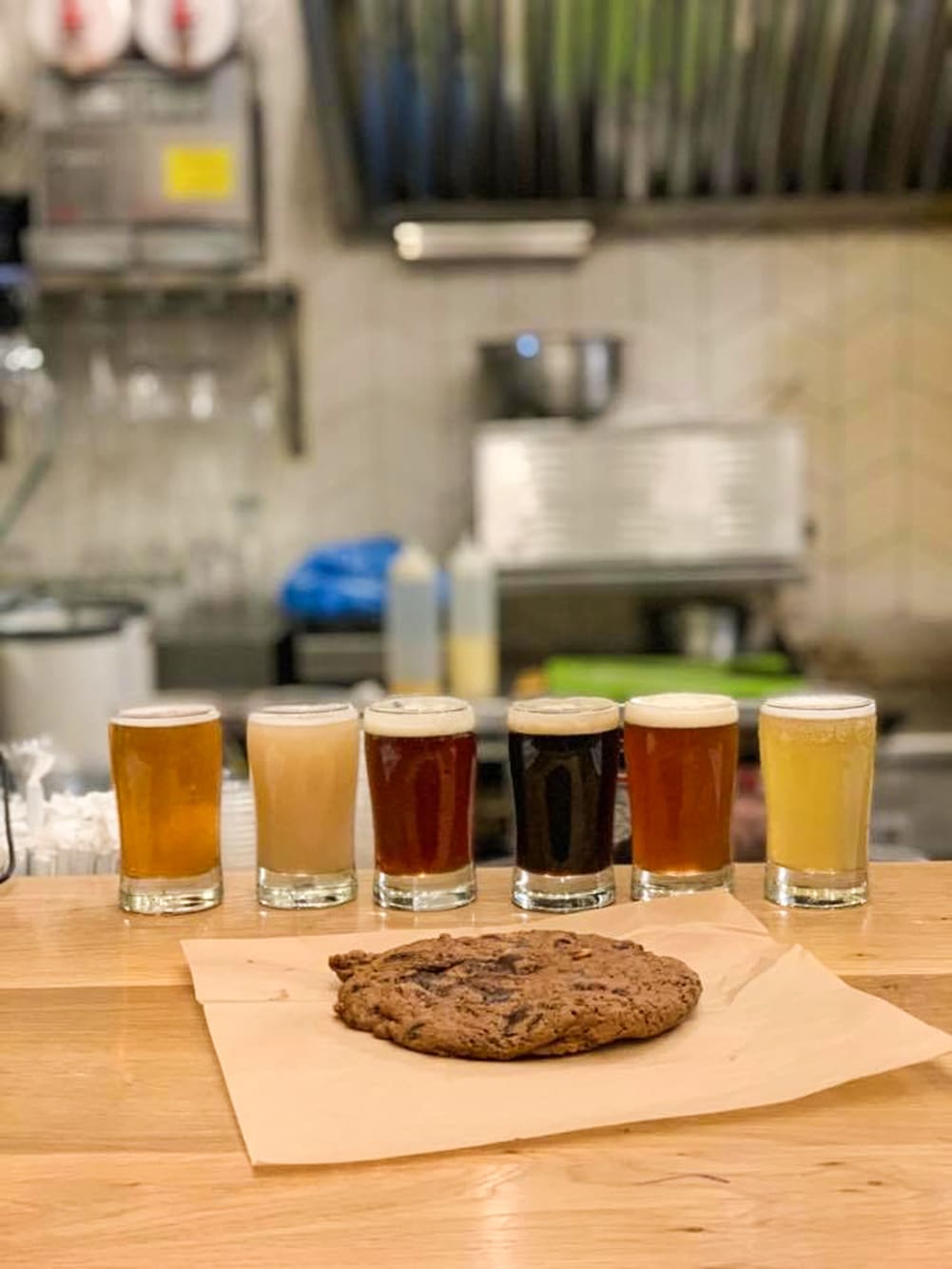 Hatch Beer
Trattoria Haba, Jaffa St 119 – get the Israeli breakfast for 2, and go next door to Danielle's famous spice store to pick up some 100% natural onion soup mix, sachlav and everything else!
Giveret Bourekas, Machane Yehudah Market – literally my favorite thing to eat in all of Israel! Stuffed bourekas with fillings of your choice. Street food at it's finest!
Big Apple Pizza, Lunz St 3 – #oldiebutgoodie! This is a fave from my sem days and it still hits the spot.
Katzefet, Ben Yehuda 2 – I love the hot fresh crepes from this stand in front of the ice cream shop on Ben Yehudah.
Piccolino, Yo'el Moshe Salomon St 12 – really good dairy restaurant.
Shalom Falafel, Betsal'el St 32 – Danielle claims this is the best falafel in Israel. I don't know if I agree!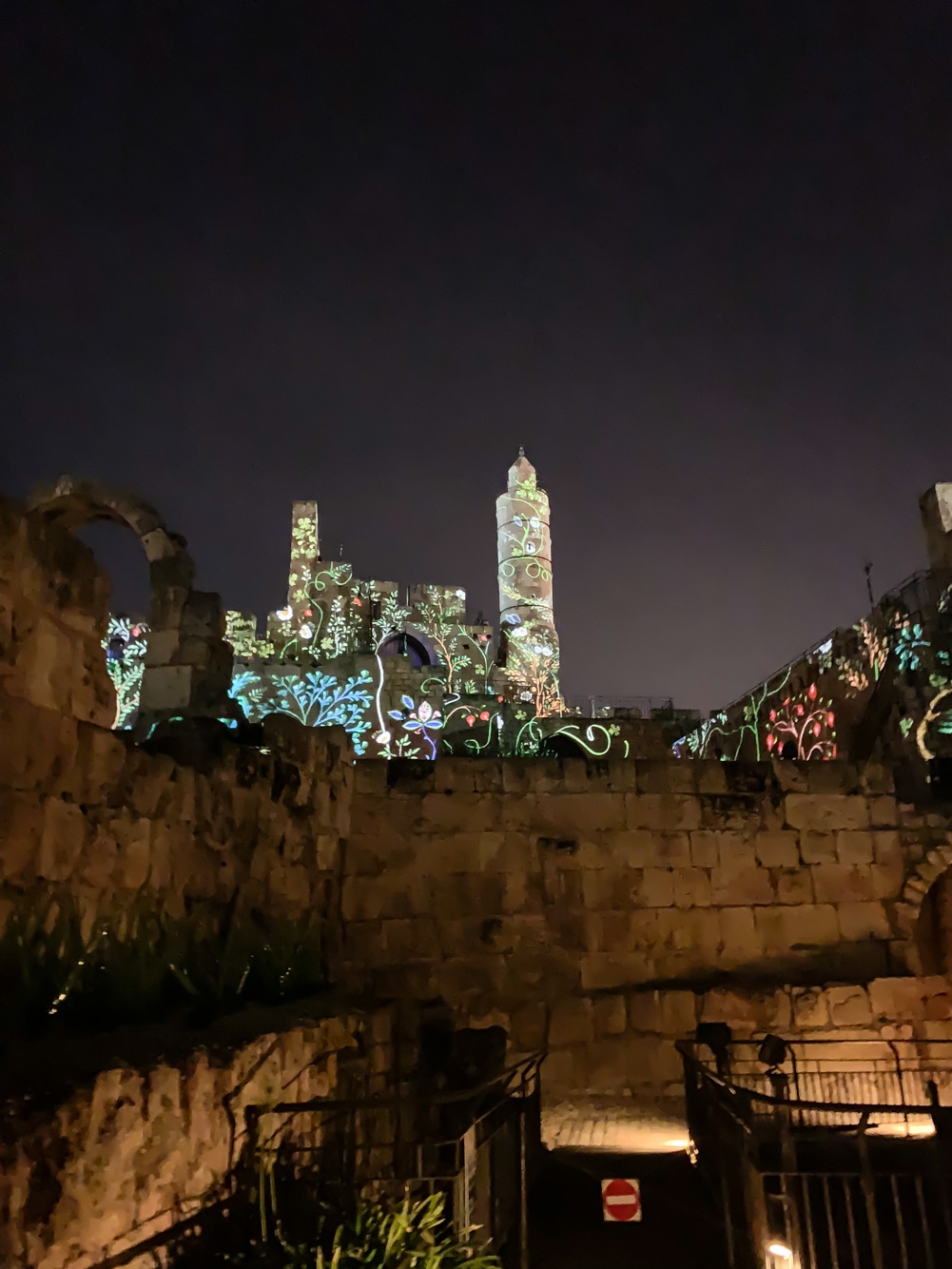 Light Show at Tower of David Museum
PLACES TO SEE:
Tower of David Museum, near the Jaffa Gate in the Old City of Jerusalem – The light show is a MUST SEE! And the virtual reality tour on the rooftop too!
The Knesset, Jerusalem 9195016
Kotel Tunnel Tour
Hurva Synagogue Ha-Yehudim St, Jerusalem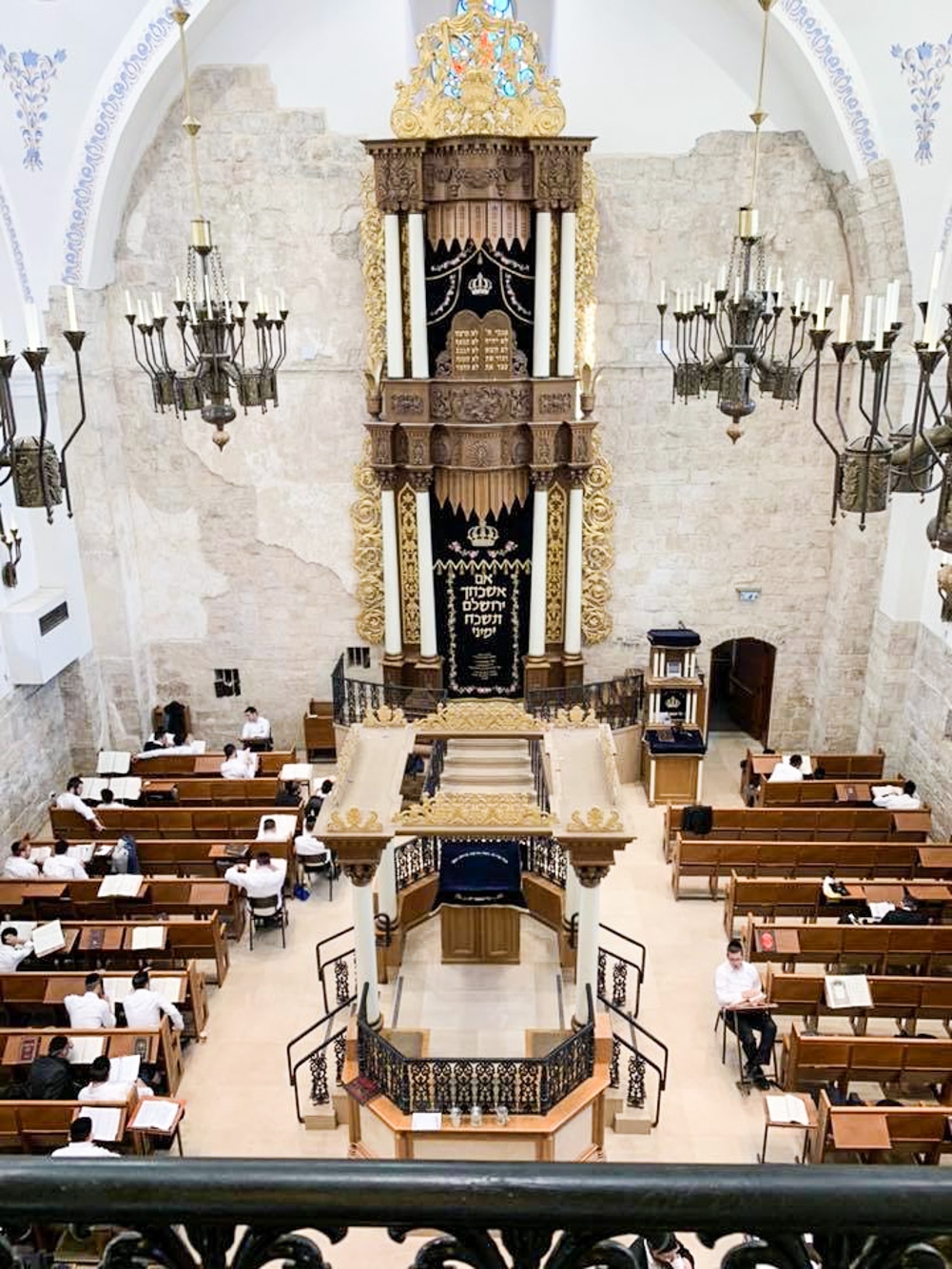 Hurva Synagogue
GIFTS:
Ofra Jewelry, Lunz 2 (across from Apple Pizza) – custom kotel rings, cufflinks and other jewelry
Artishuk, Agripas 95 – custom aprons, sweatshirts and t-shirts
Mamtikey Dudu, Machaneh Yehudah – cholov yisroel kinder eggs (your kids will thank you!)
Danielle's Spice Store, Next door to Chaba, Jaffa St 119, no name – best spice store, makes a great gift!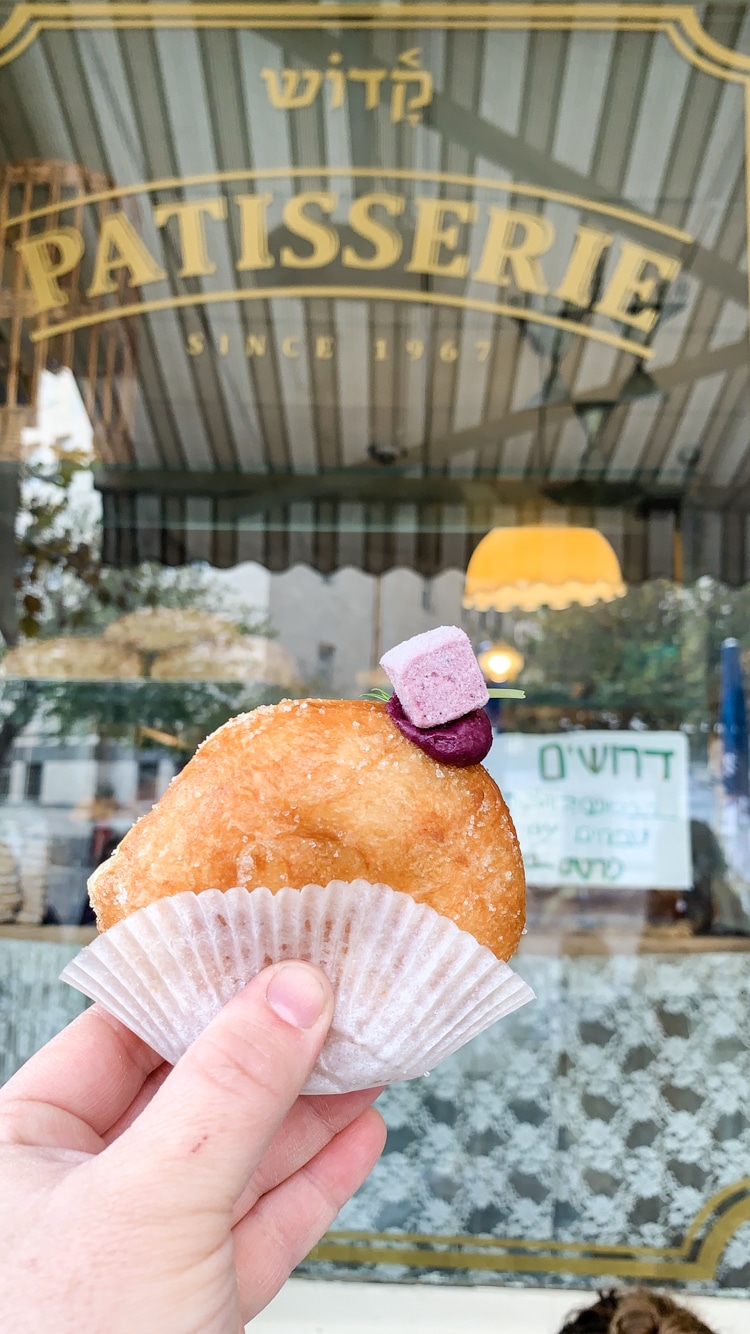 Kadosh Bakery