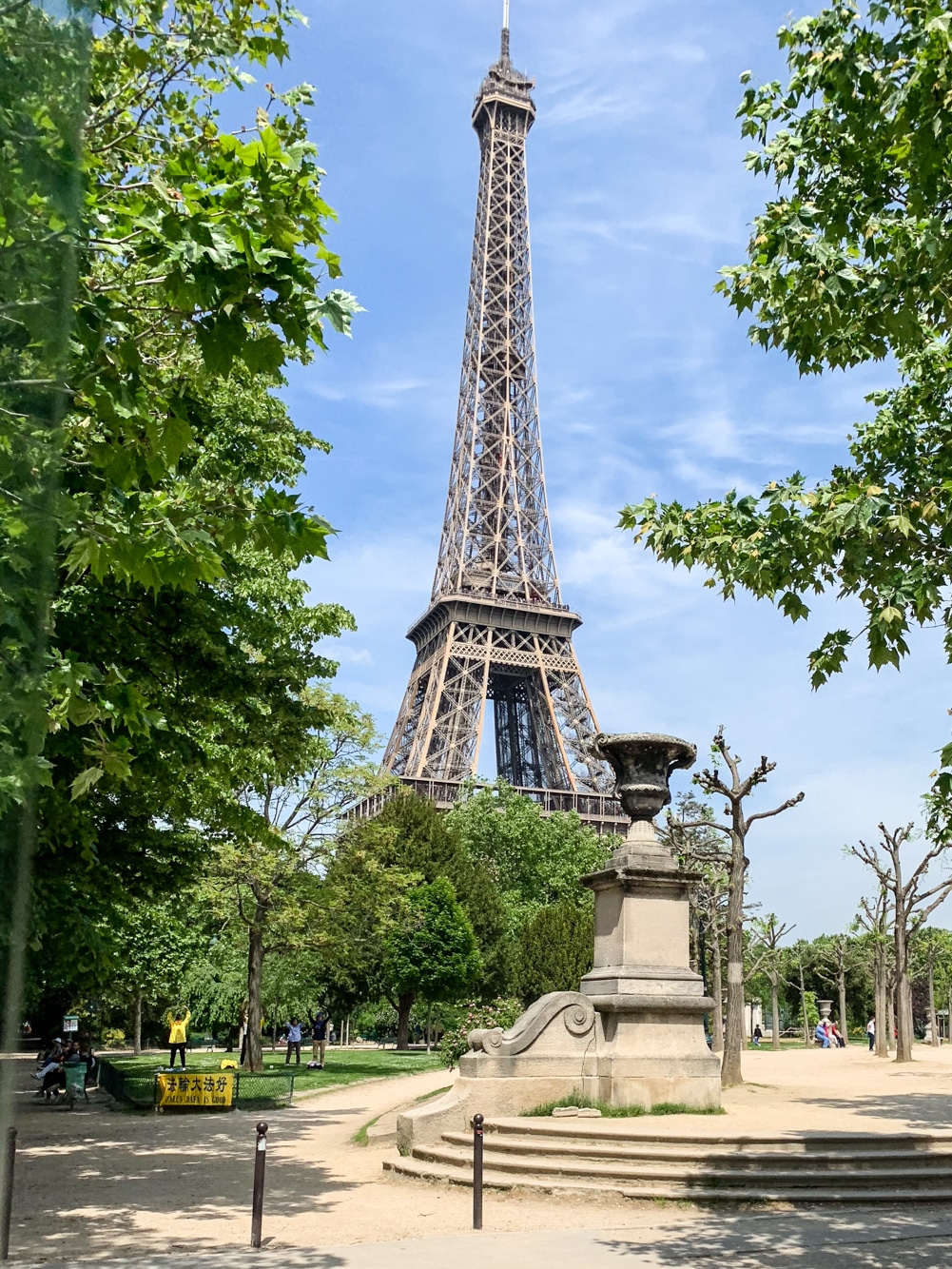 Eiffel Tower
I've wanted to go to Paris my entire life so when I was hired for a demo in neighboring Antwerp, Belgium, I decided to take the Thalys train for a quick trip. The train took two hours and I recommend purchasing through their site in advance.
THE CITY: Paris is divided into districts or arrondissements. You can find a detailed list of them here. The areas are divided into squares – with roads that spider out into different directions
HOTELS: hotels are pretty pricey in Paris. I stayed at the boutique HOTEL BALZAC which was right down the street from Arch of Triomph and Champs-Élysées.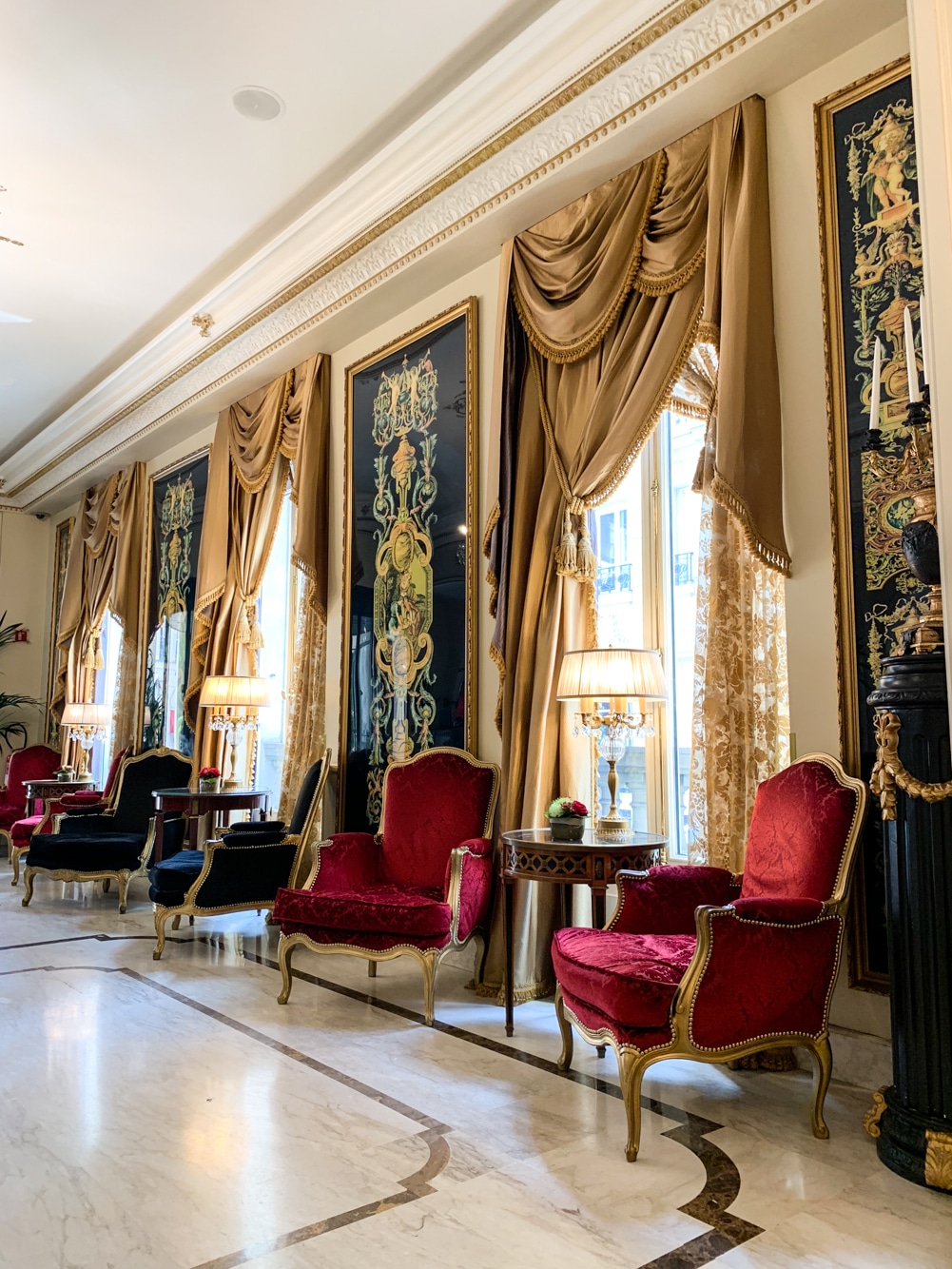 Hotel Balzac
TOURING: To fully explore Paris, I think you need a good three days, otherwise it's a huge rush to try and see everything.
HOP ON, HOP OFF BUS is a good idea if you want to see a lot in a day, but beware that not all buses have a live guide, and the bus driver did not even tell us where he was stopping.
HOP ON, HOP OFF CRUISE is the same idea, except it's by boat on the River Siene.
RICK STEVE'S AUDIO GUIDES I haven't used them but it was recommended by a reader.
TRANSPORTATION: you can easily hail a cab from most streets. Make sure they put on the meter. The subway is also an easy way to get around but make sure to hold your personal belongings securely as there are many pick-pockets!
CURRENCY: the currency in France is in Euro. As of this posting $1.11 is equal to $1 Euro. Many people like to buy designer goods in Paris because you can get back VAT tax in the airport.
COMMON COURTESY: Make sure to say a greeting before asking anything, French people will ignore you or be extremely rude if you don't greet them properly before asking a question. Don't take your own pastries at the bakery, they must package it for you!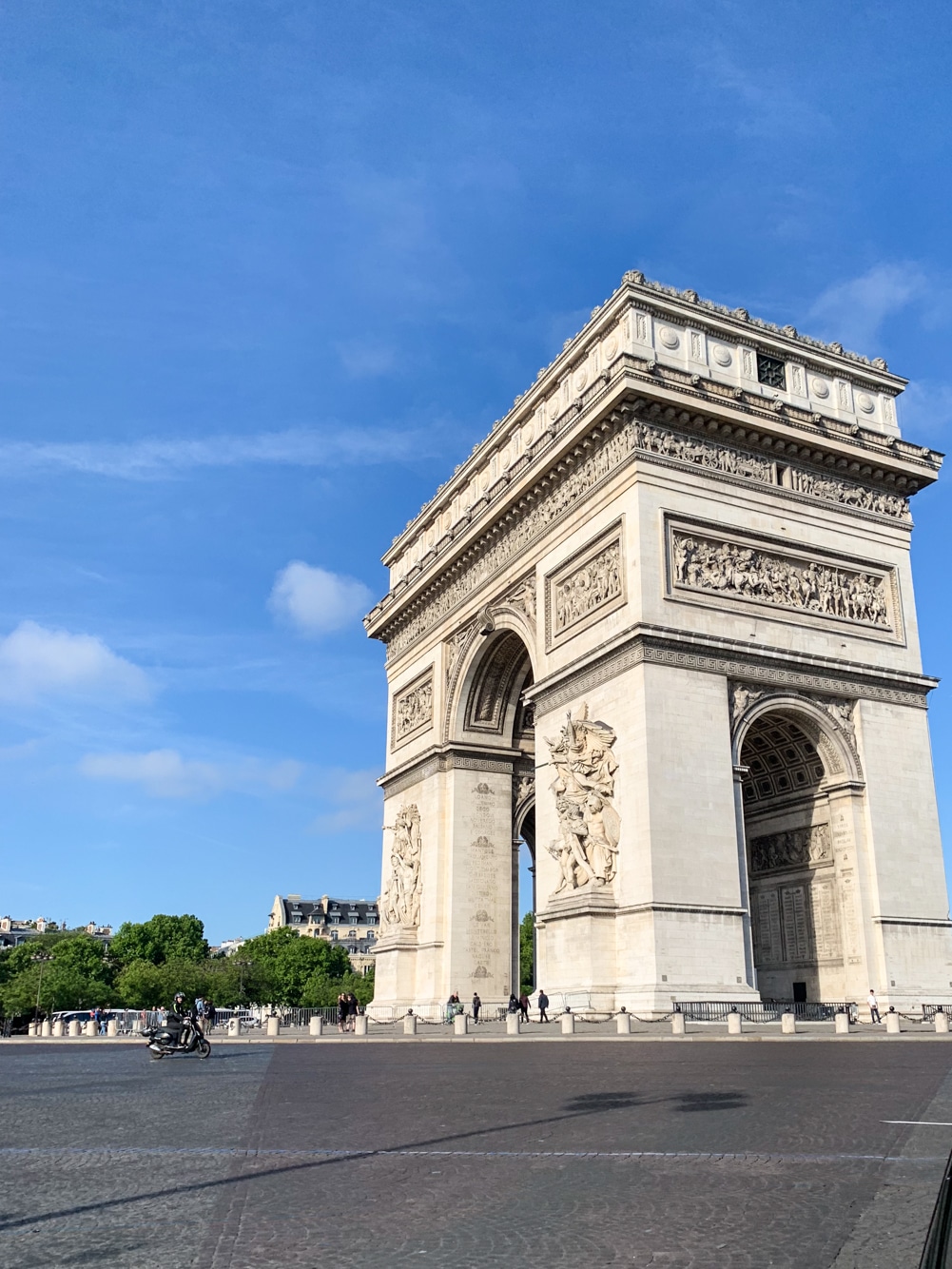 Arc de Triomph
TOURIST ATTRACTIONS:
The Marais District in the 4th arrondissement is where you find the Pletzel or the Jewish Quarter which is a narrow street along the hip neighborhood. There is lots of nice shopping and a few kosher restaurants there (see below), but make sure to check kosher certification because there are also "Jewish" restaurants which seem kosher but are actually not. In the Pletzel, you can visit the shul where the Lubavitcher Rebbe went in Paris at 17 rue de Rosiers. Also check out the holocaust memorial.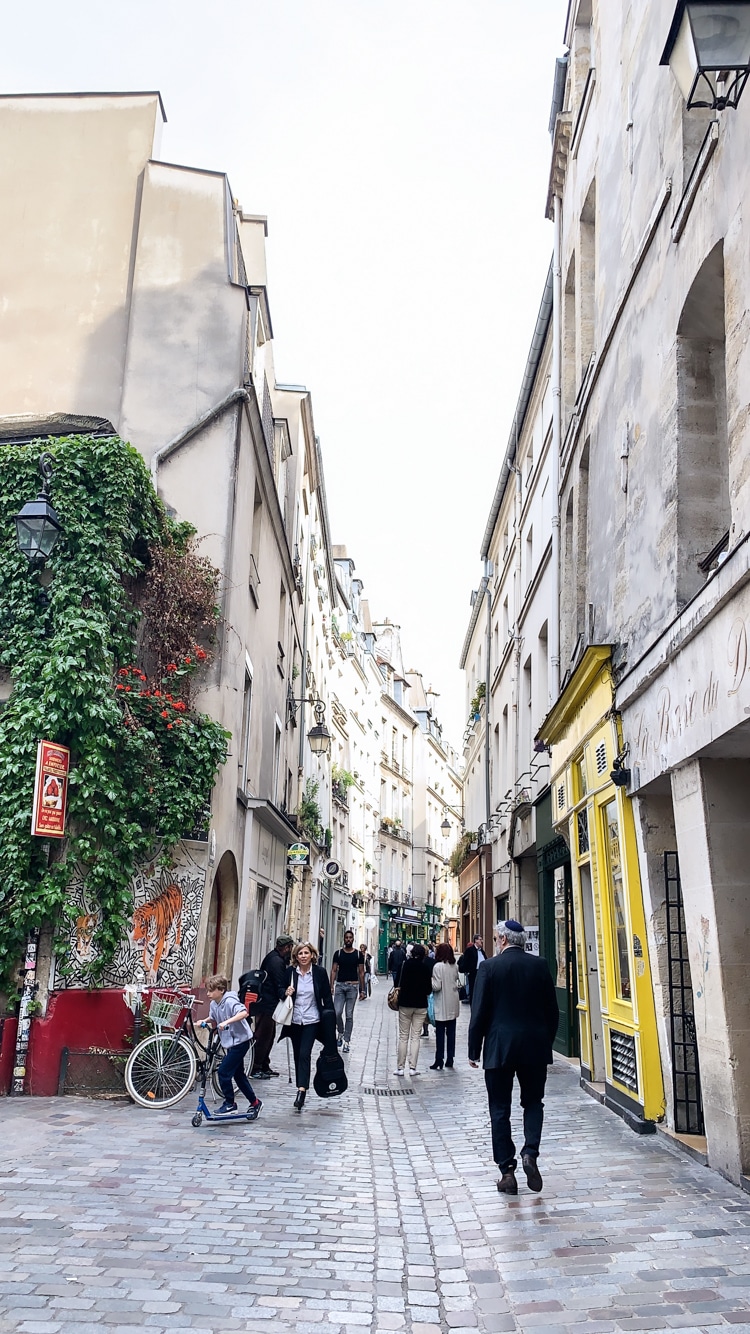 The Marais District (The Pletzel)
Champs-Élysées – the famous shopping Avenue. Not as impressive as I'd imagined. Check out Avenue Montaigne for the real designer shops. Visit the famous Arc de Triomph at the top of Champs-Élysées.
Point WC at 26 Champs-Élysées was a really cute toilet paper store!
The Eiffel Tower beware of gypsies hanging around who pickpocket.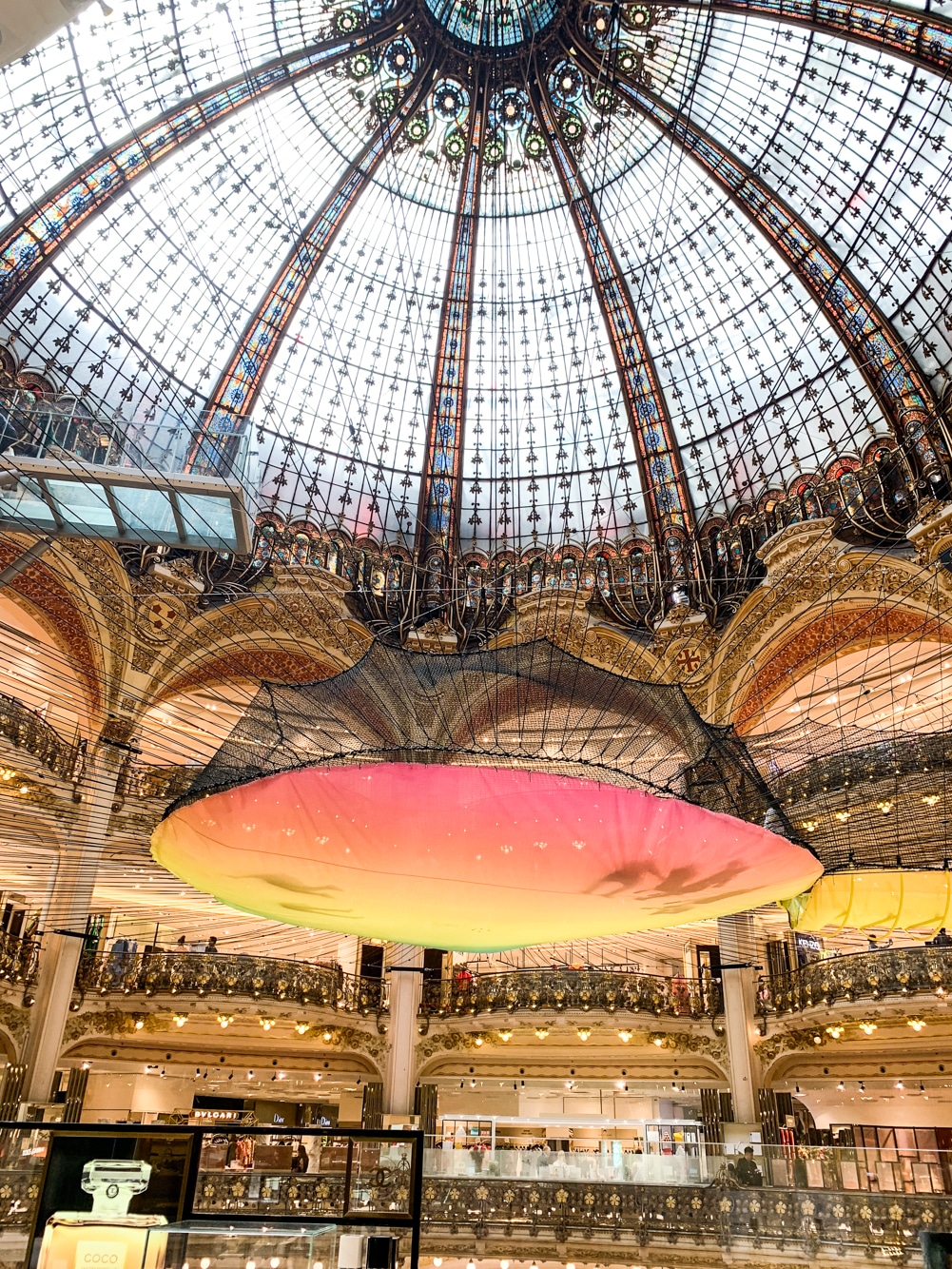 Gallery Lafayette
Gallery Lafayette the most beautiful shopping center you've ever seen. Take the glass bridge, jump the trampoline or go to the rooftop for a spectacular view.
The Louvre houses the Mona Lisa. It's an extremely impressive museum, give yourself a few hours here.
Montmartre – old Paris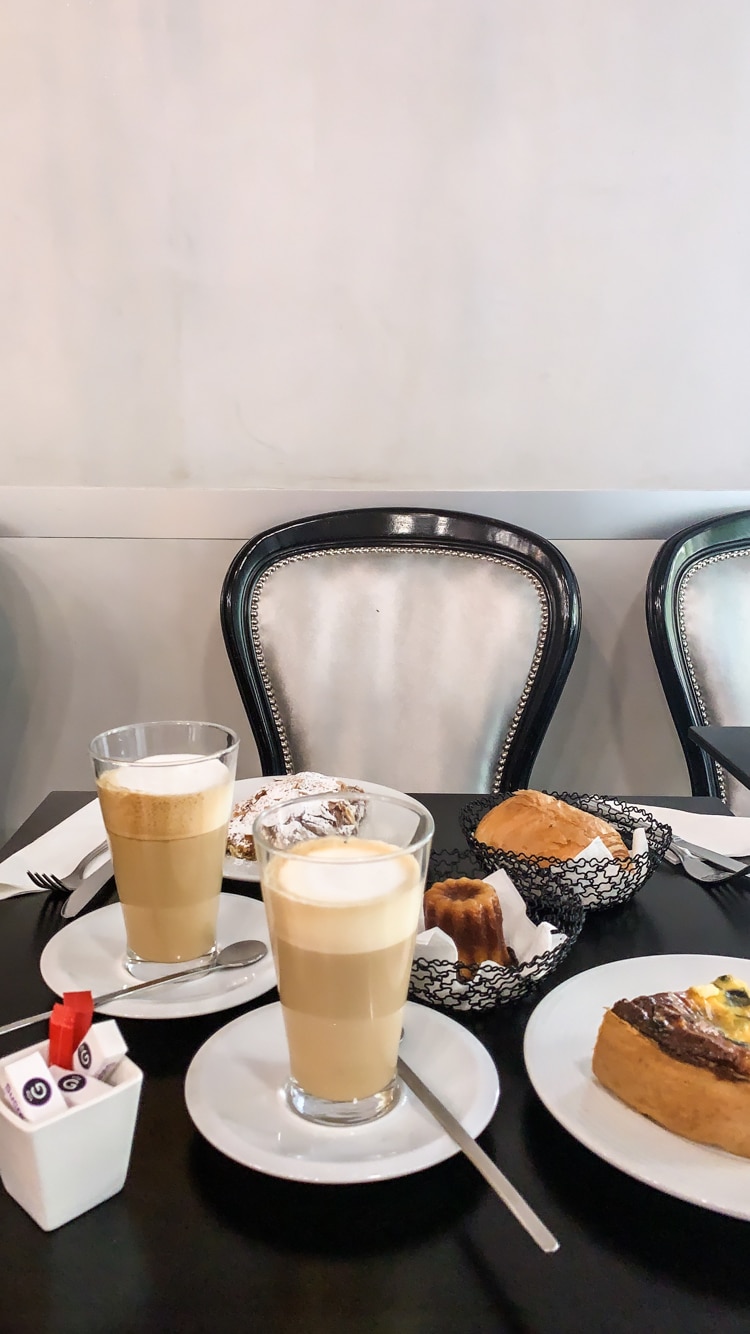 Breakfast at Le XXV
RESTAURANTS:
The majority of restaurants are closed for lunch, between about 2/3-7 so plan accordingly. Similarly to Israel, you must check out all hashgachas before eating out in Paris. Some meat places aren't Glatt kosher.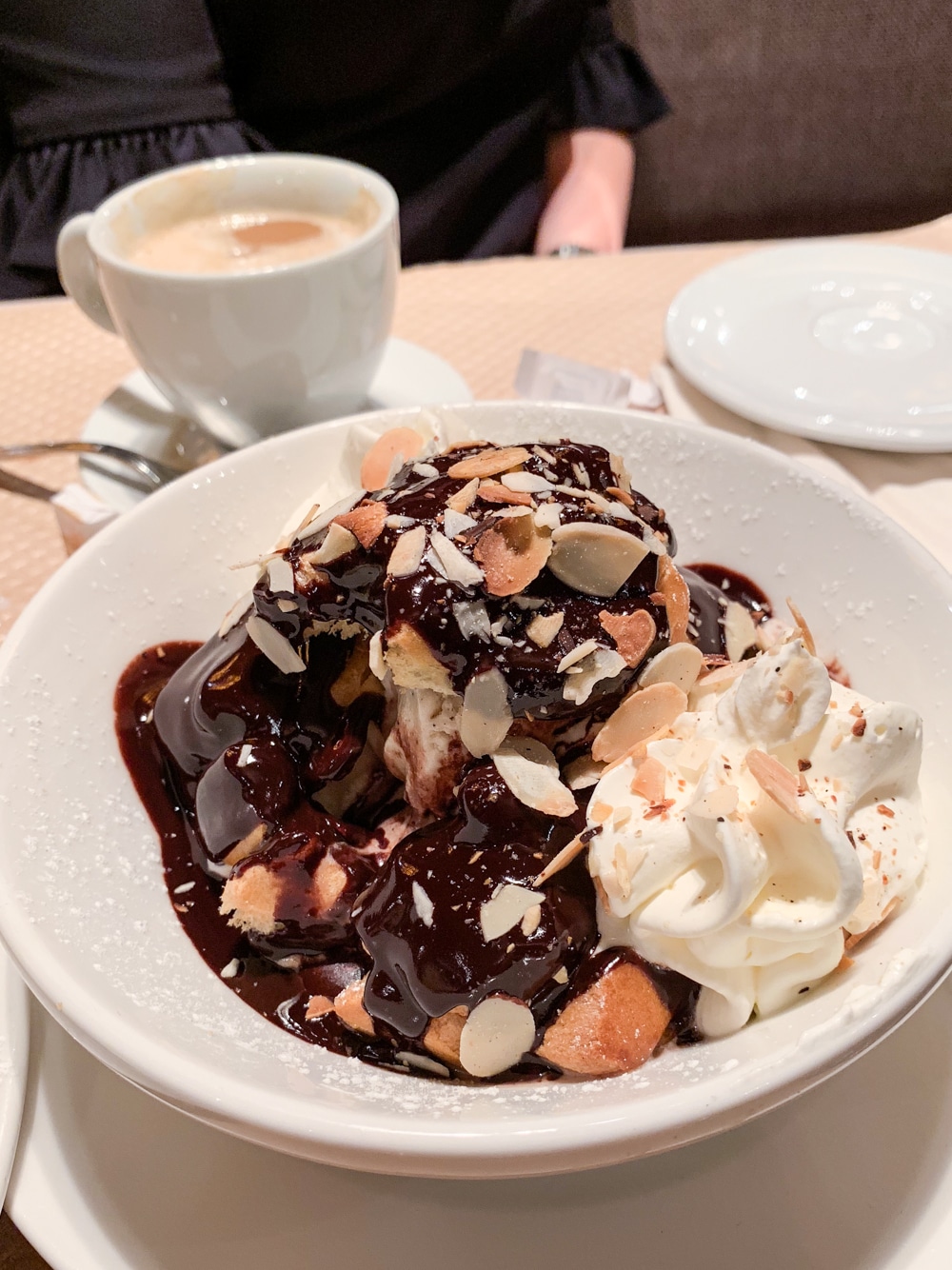 Profiterole ice cream dessert at Il Conte
Le XXV, 25 Avenue Paul Doumer is an excellent breakfast spot! Delicious pastries, sandwiches, coffee and sushi.
Il Conte, 7 Avenue Raymond Poincaré, was a good Italian dairy restaurant, but not amazing.
Kavod, 26 Rue Jean Mermoz, was by far the most recommended restaurant but we found out later that it is not Glatt Kosher.
Charles Traiteur has several locations. The one in the 17th district has a meat and dairy one right near each other. They are essentially a catering place so not all locations have tables where you can sit down. The meat place is great to take out for Shabbos. They are famous for their Tunisian sandwich.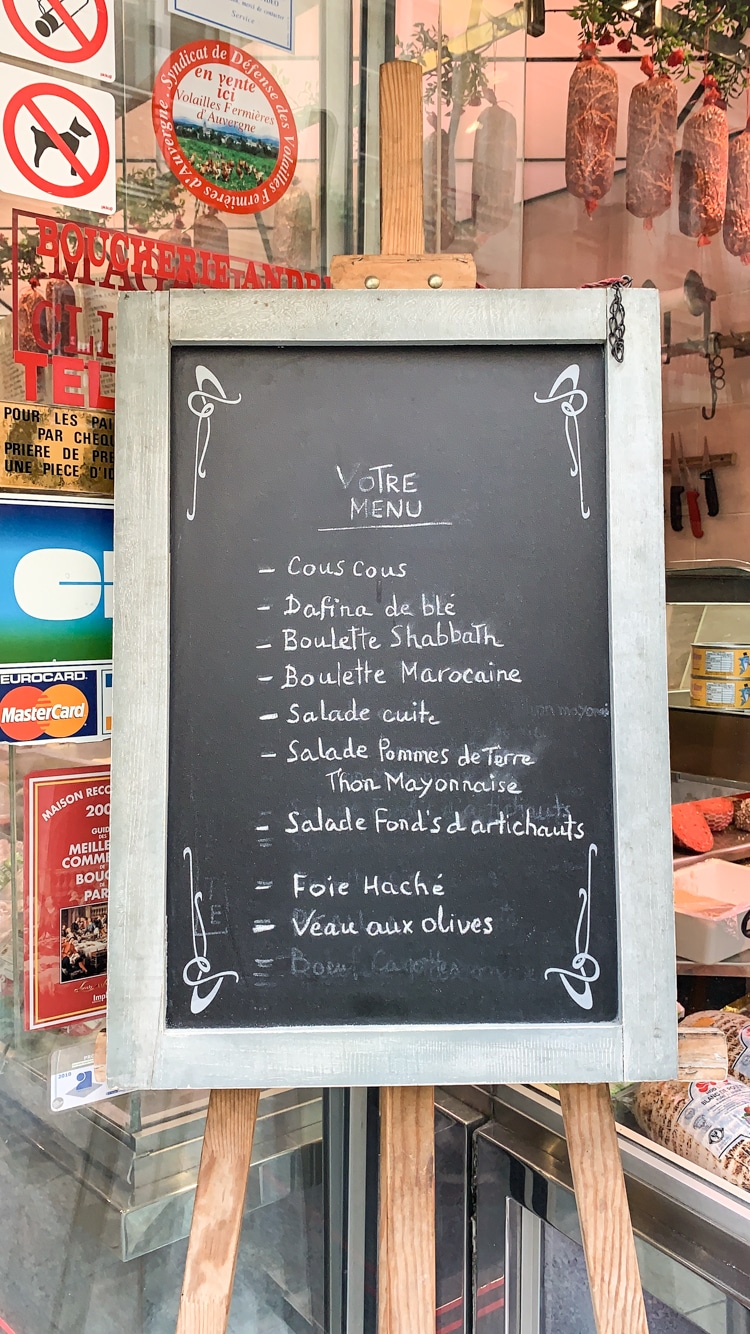 Menu at the kosher boucherie in the Marais district
Other restaurants that came highly recommended but I didn't try:
l'Inté Caffé – dairy
Mortorino Paris – dairy
La Villa K – dairy
L'atelier deli – meat
Fume' – chef is from Top Chef Paris – meat
Darjeeling – Indian restaurant which apparently had a fire and now only has take away
La Citadelle – meat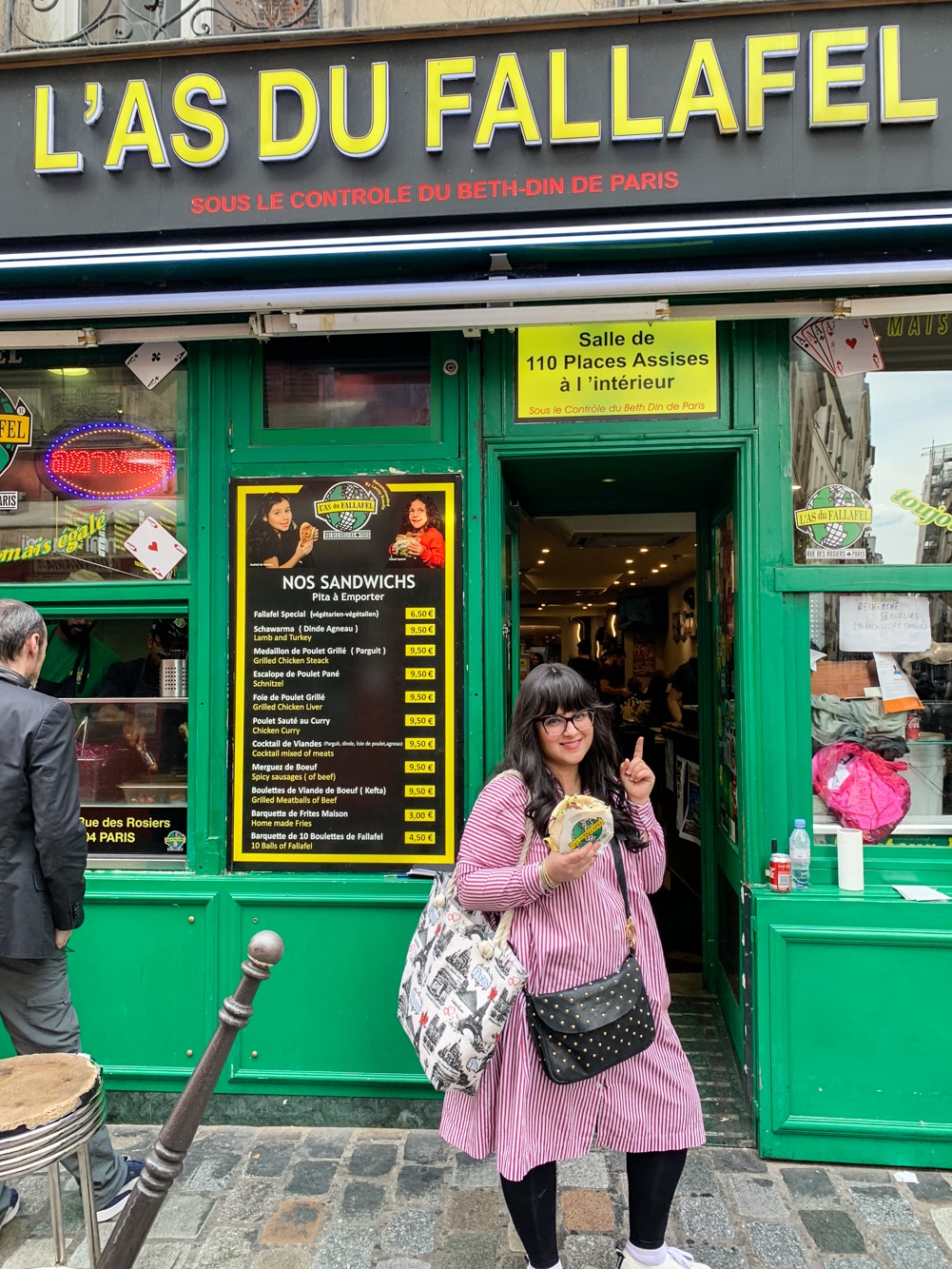 The famous L'as du Falafel!
Some restaurant recommendations in the Pletzel:
L'as du Falafel – has incredible falafel, some say it's the best in the world! The falafel is deep fried in separate oil but the owner told me that the tongs they use for the falafel and the salad are used for the shawarma as well so everything is technically meat. Request a new pair of tongs from the back if you want it to be strictly pareve.
Damyel – has a few locations around Paris, but there is one down the street from L'as due fallafel. They have amazing pareve chocolates and macarons, candied chestnuts and ferrero rocher balls that are amazing!
Sumsum – sells incredible halva that is made with less sugar and more tahini than traditional halva. It is badatz and cholov yisroel. They also sell some of the best silan I've ever had and dried teas in an assortment of flavors.
Rochenko – many people recommended this meat restaurant however it is not GLATT kosher.
Boucherie – kosher butcher – stock up on the amazing foie gras and Shimon Ariche harissa.
Murciano – great bakery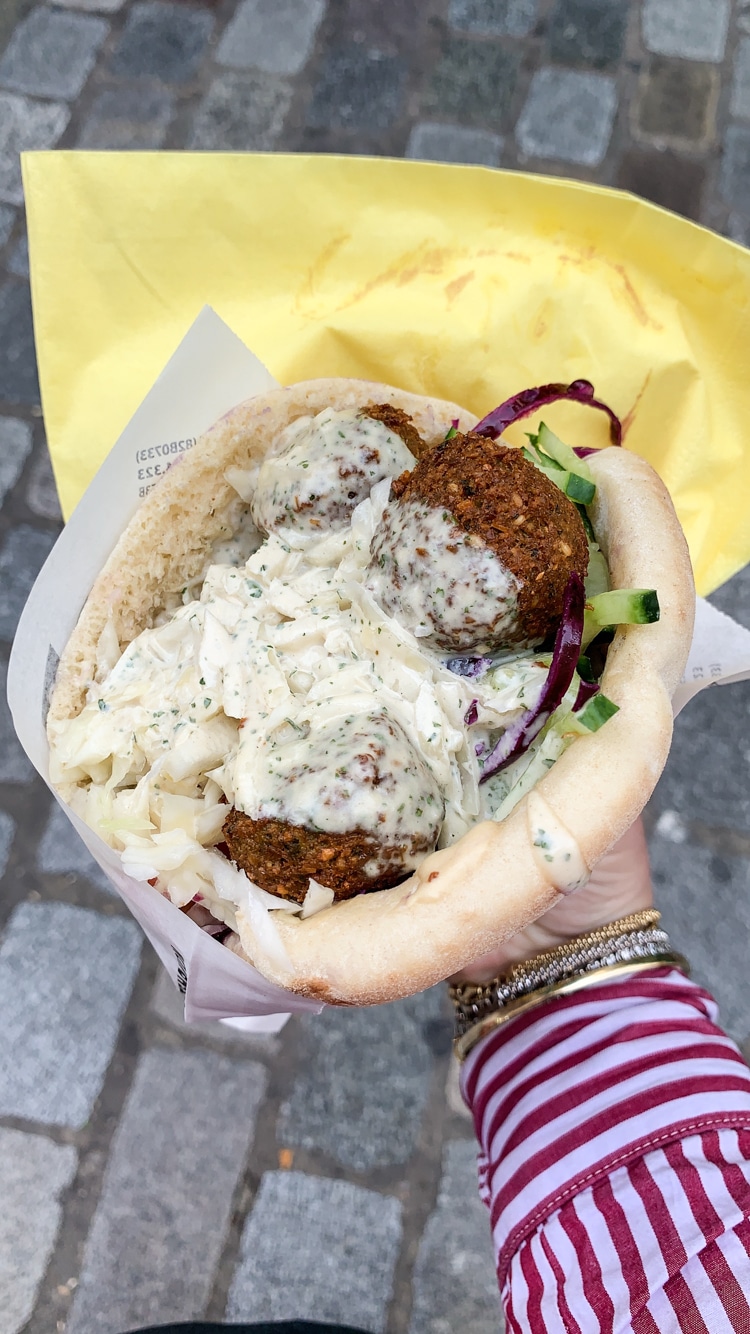 It's as good as it looks!