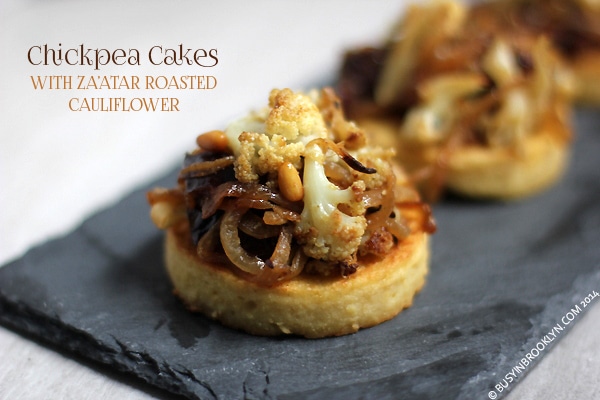 If you follow my blog, you probably already know about my passion for Israeli fare. From cumin to za'atar and roasted eggplant to chickpeas – you'll find loads of Middle Eastern-inspired recipes here on BIB. I've been growing my collection of Middle Eastern cookbooks as well, with Balaboosta just recently added to books like Plenty, Jerusalem, Cook in Israel, The Book of New Israeli Food, and more.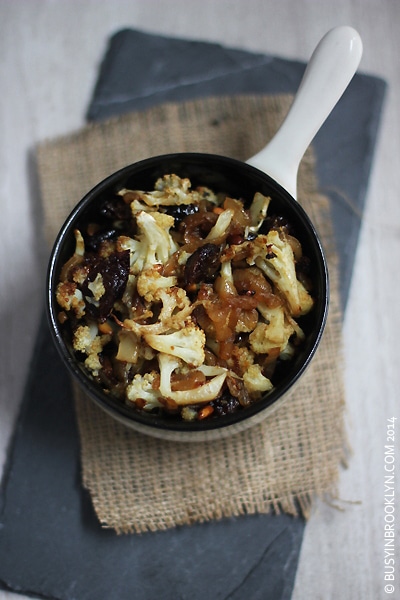 In this delicious appetizer, I've created a chickpea cake, in a preparation similar to polenta, using garbanzo flour. Such cakes are popularly served in Northern Italy (where it's called panisse) as well as the South of France (where it's called panelle). They are often cut into sticks and fried to resemble french fries.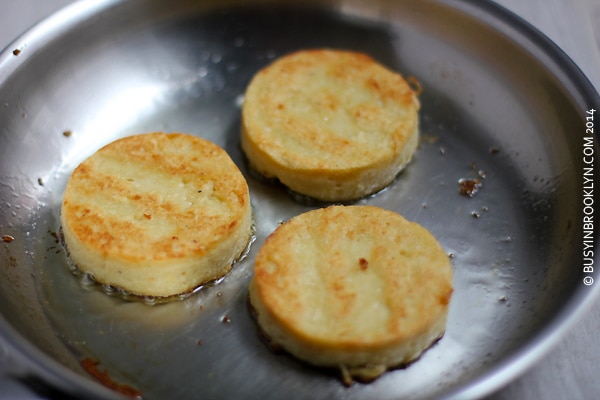 For the topping, I went with a delicious combination of za'atar roasted cauliflower with caramelized onions, prunes and toasted pine nuts. The result is a delicious combination of Middle Eastern flavors – the perfect recipe to guest post on Yosef Silver's blog, This American Bite. You may remember it from The Great Blog Swap Link-Up where I created a recipe for grilled corn with za'atar garlic butter, inspired by his recipe for garlic, za'atar & olive oil stovetop popcorn.
For the recipe, head on over to This American Bite.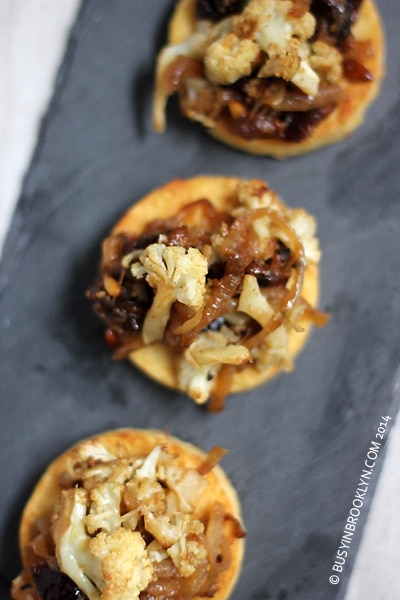 1 year ago: teriyaki salmon
2 years ago: stuffed roasted butternut squash
3 years ago: quick & easy chocolate rugelach