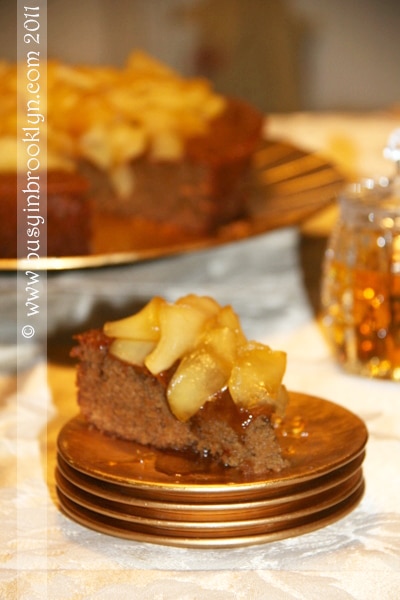 Trust me. This.is.the.best.honey.cake.you.will.ever.eat.
I could just let the picture do all the talking, or, I can tell you why.
Did you ever taste the classic Hershey's chocolate cake recipe? You know the one that is super moist and decadent? Almost fudgy? You know how no matter how many chocolate cakes you make, they can never measure up to that recipe? Well let me tell you a little secret. If you look at the recipe, you'll see that it calls for a cup of boiling water to be stirred in at the very end. That water makes the cake almost pudding-like. It becomes super moist and incredibly delicious.
Why am I talking about Hershey's chocolate cake in my honey cake post? Well…When my sister sent me this recipe last year, I thought I already had the best honey cake recipe. But when I saw the addition of boiling water at the end, it had me intrigued. It turns out that this is now my best honey cake recipe. And it will be yours too.
A few years ago, I made Martha Stewart's honey cake with caramelized pears. The pears made for a beautiful presentation. But let me be honest. This honey cake is way better! I decided to take a cue from the queen of domesticity and top it off with caramelized apples, in lieu of pears, for that "apple dipped in honey" finish. Drizzle some more honey over the top and you'll be in honey heaven! Talk about a sweet new year!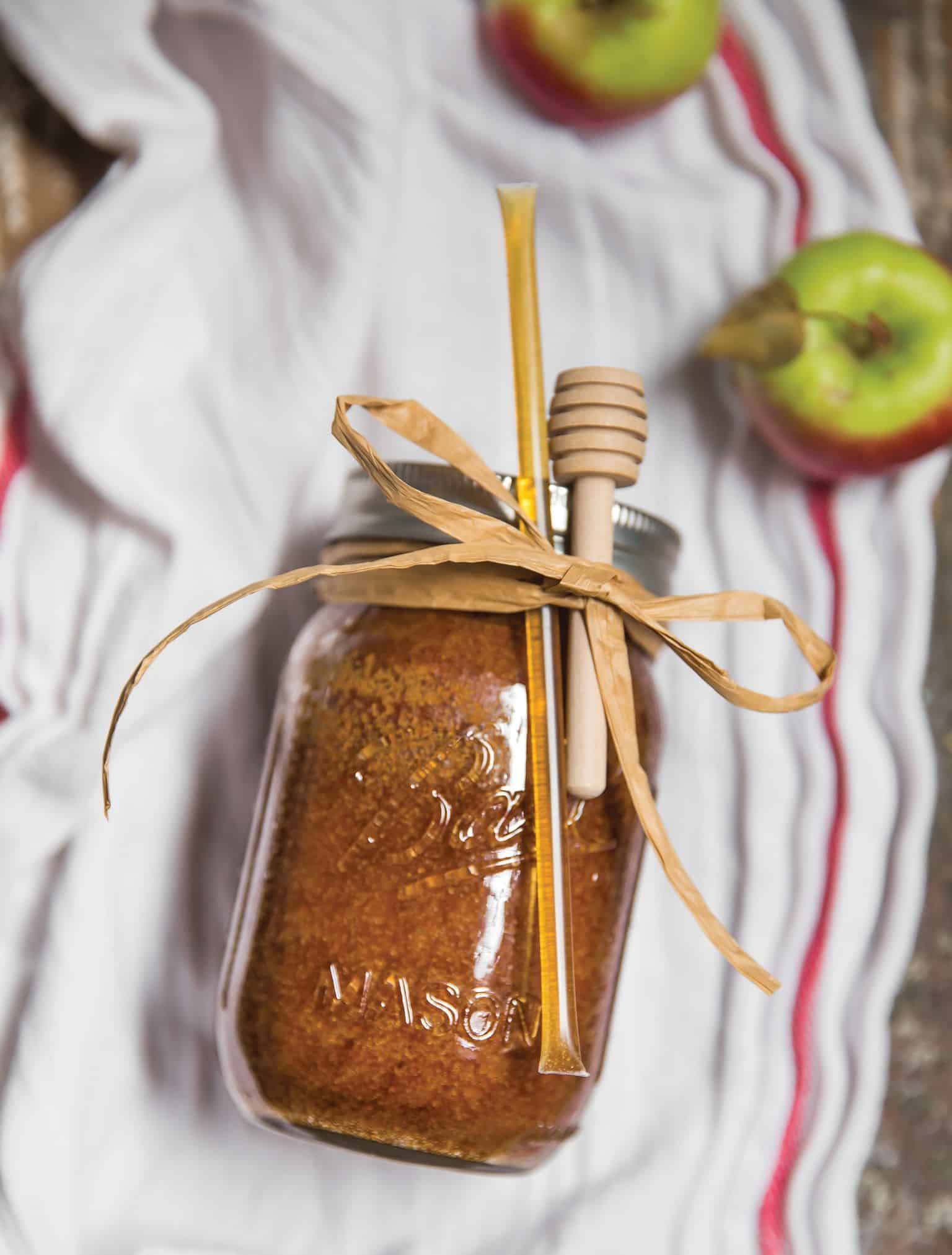 Honey Cake with Caramelized Apples
adapted from a recipe by Mrs. Dina Lili Sziewicz of Melbourne, Australia
4 eggs
2 c sugar
1 c canola oil
2 c honey
2 c self rising flour (see tip)
2 c all purpose flour
2 tbsp cocoa
1 tsp cinnamon
1 tsp baking soda
2 c boiling water
Caramelized Apples (optional)
Method:
Preheat oven to 350. Beat eggs and sugar until creamy. Add oil and honey and beat until incorporated. In a separate bowl, mix flours, cocoa, cinnamon and baking soda. Add wet ingredients and mix well. Pour boiling water into the batter and mix by hand. The batter will be thin. Grease and flour your pans of choice (see note)  and bake for 30 minutes for small pans or 50 minutes for large pans, or until a toothpick inserted comes out clean.
BAKING OPTIONS: This batter can be made the following ways:
In a bundt pan (you will have some leftover batter to make an extra loaf or a few muffins).
In three 9″ round pans (makes for nice presentation when topped with caramelized apples).
In four 9″x 5″ (2lb.) loaf pans or eight mini loaf pans.
In 10 pint-sized wide-mouth mason jars (fill half way with batter).
In muffins or cupcake tins.
TIPS: If you don't have self rising flour, add 2 tsp salt + 3 tsp baking powder to a measuring cup, and add flour until you measure 2 cups.
For bundt cakes, place caramelized apples on the bottom of the pan for a sunken apple and honey cake.
Place cake pans on a baking sheet in case of spillage.
PLAN AHEAD: This recipe freezes really well without the apples. Wrap well with 2 layers of saran wrap.