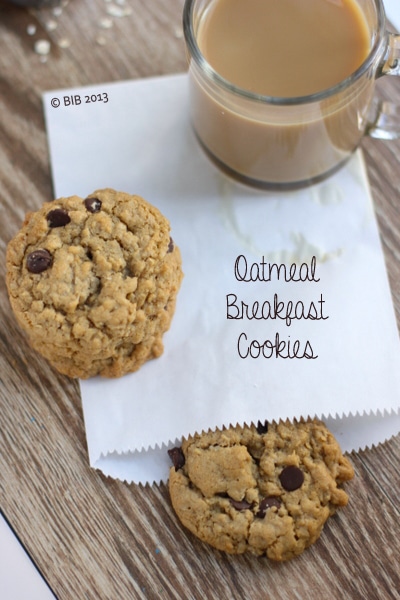 What is it about homemade cookies that makes people go wild (me included)? Back in October, I posted a tease of these cookies on my Facebook page and my fans went gaga for them. Within an hour, my email box was flooded with recipe requests. I planned on posting the recipe the next week, but little did I know, I went into labor the very next day! The emails have been coming ever since, and I decided it's about time to finally post the recipe.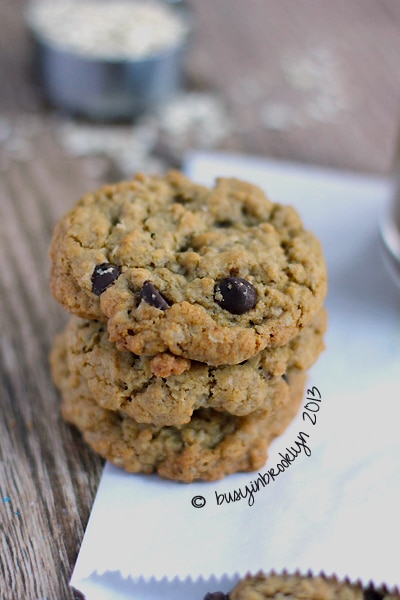 The best thing about this recipe is that the whole oatmeal thing makes them good enough to eat for breakfast. They've got no margarine or butter, so they come together in no time, no mixer required!.
Oatmeal Cookies
1 1/2 cups white whole wheat flour
2 1/2 cups quick oats (see note)
1 tsp baking soda
1 tsp cinnamon
1/2 tsp salt
1 cup oil
3/4 cup brown sugar
3/4 cup granulated sugar
2 eggs
1 tsp vanilla
1/2 cup chocolate chips, nuts or raisins, optional
Method:
Preheat oven to 350 degrees. In a bowl, whisk the flour, oats, baking soda, cinnamon and salt. In a separate bowl, mix the oil, sugars, eggs and vanilla. Add the wet ingredients to the dry and mix to combine. Stir in chocolate, nuts or raisins. Place 2 tablespoonfuls of batter onto a baking sheet and bake for 12-14 minutes. Cool for 5 minutes.
NOTE: If you wish to use old fashioned oats, crush them up with your hands before using.
YIELD: approximately 2 dozen cookies.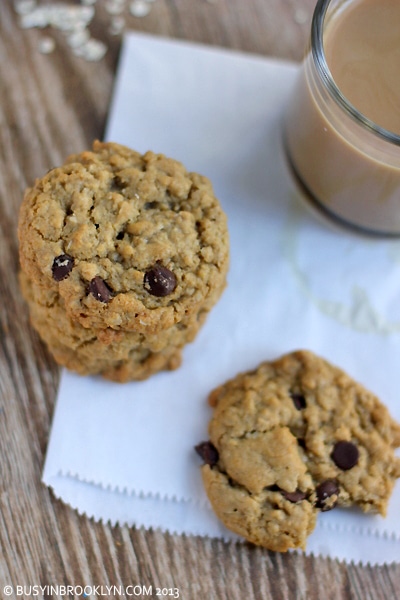 Other no-butter/margarine cookie recipes:
s'mores cookies
chocolate olive oil crinkle cookies